Hulu's 'Only Murders in the Building' is a comedy-drama series revolving around Charles, Mabel, and Oliver's quest to solve murder cases in their New York City apartment complex. In season 3, the trio wrestles with several personal challenges while investigating the murder of actor Ben Glenroy. As the narrative progresses, secrets about the entire cast of Oliver's new play, which featured Ben in the lead role, complicate the investigation.
However, the eighth episode delivers a shocking twist that will definitely alter the perception of Ben's death. The episode reveals a secret hidden connection between Loretta and Dickie. While the former seemingly despised Ben, the latter was extremely close to him, making the twist even more baffling. If you are wondering how Loretta and Dickie are related in 'Only Murders in the Building,' here is everything you need to know! SPOILERS AHEAD!
How Are Loretta and Dickie Related?
Loretta Durkin (Meryl Streep) is introduced in the third season premiere of 'Only Murders in the Building. She is a struggling actress who dreams of being on Broadway. Loretta is cast in Oliver Putnam's upcoming play 'Death Rattle' alongside Charles-Haden Savage (Steve Martin) and Ben Glenroy (Paul Rudd). However, when Ben dies on the play's opening night, Loretta becomes one of the suspects in the murder case. Oliver and Loretta develop a romantic relationship while working on turning 'Death Rattle' into a musical and preparing for a relaunch. However, Oliver discovers a scrapbook in Loretta's apartment that hints at a secret connection between her and Ben Glenroy.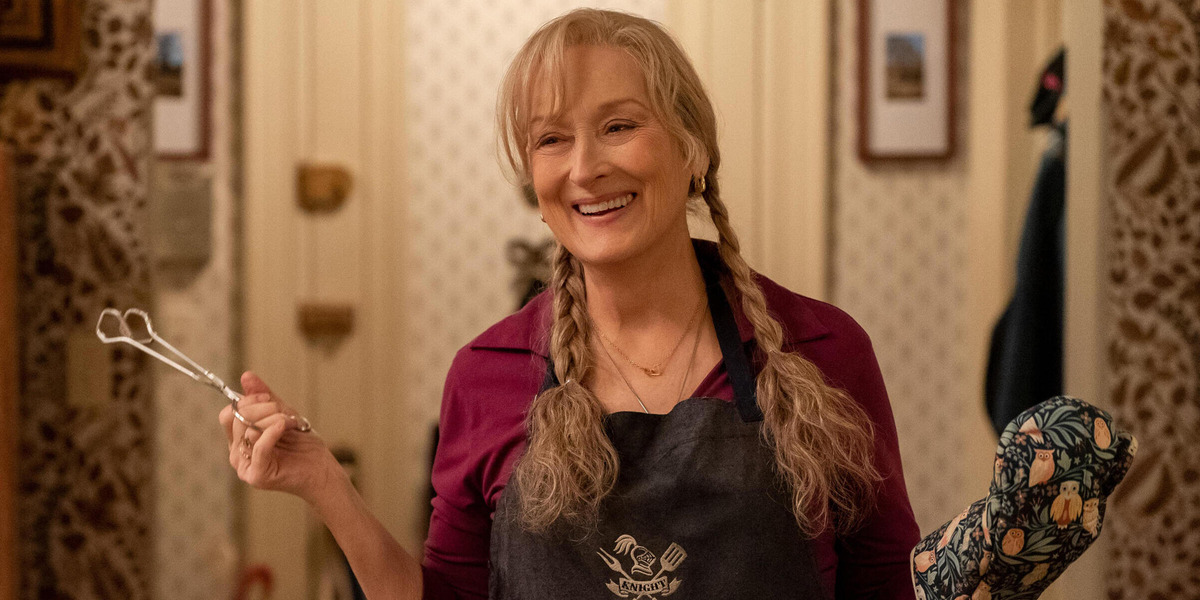 Meanwhile, Robert "Dickie" Glenroy is also introduced in the third season premiere, with actor Jeremy Shamos ('Succession') essaying the role. Dickie is Ben's elder brother, who also acts as his assistant. In the seventh episode, it is revealed that Dickie was responsible for creating 'CoBro,' the franchise that led to Ben's superstardom. However, Ben had stolen the credit for it. On the other hand, after Ben's death, Dickie holds a silent auction of his belongings while taking up a job as Loretta's agent to keep himself busy. It is also revealed that Ben and Dickie weren't real brothers, as Dickie was adopted by his parents.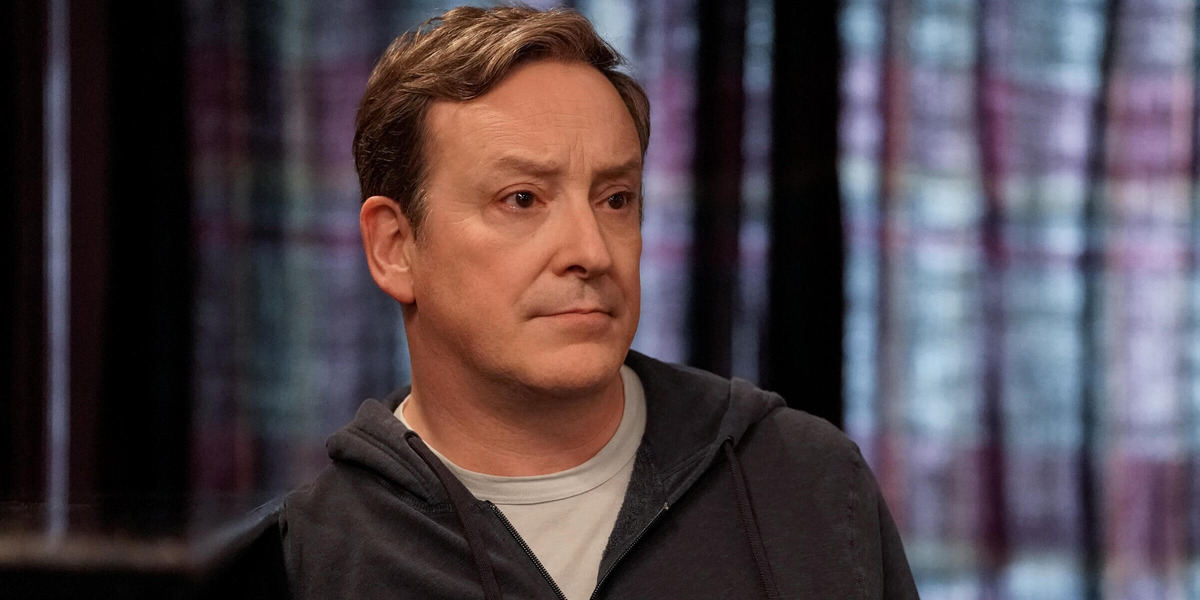 Episode 8 of season 3, titled 'Sitzprobe,' opens with a flashback to Loretta's past. It is revealed that while working on a play in her hometown, Loretta had a brief romance with the director. She became pregnant but could not keep the baby. Meanwhile, the Glenroys could not conceive a child and decided to adopt the baby from Loretta as it was in everyone's best interest. Loretta moved to New York City to pursue her dream of becoming an actress but kept track of her long-lost son's activities.
Later, it is revealed that Loretta's son is none other than Dickie. However, he is unaware of his true parentage. Loretta weaseled her way into Oliver's play after learning Ben would be on it so that she could learn more about her son. Before Loretta can reveal the truth to Dickie, the police reopen Ben's murder case and arrest Dickie for killing his brother based on circumstantial evidence. However, Loretta confesses to killing Ben, presumably to save her son from going to prison. The episode's ending also reveals that the scrapbook actually contains traces of Dickie's achievement, further reinforcing the twist that Loretta is actually Dickie's mother.
Read More: What Happened to Teddy Dimas? Did Nathan Lane Leave OMITB?