Hulu's 'Only Murders in the Building' is a comedy-drama series about a trio of amateur sleuths who solve complex murder cases in their New York City apartment complex. In the show's third season, actor Ben Glenroy's murder is the center of attention as Charles, Mabel, and Oliver search for his killer. The seventh episode sees the return of Theo Dimas, an unlikely ally to Mabel, but Theo's father, Teddy Dimas (Nathan Lane), a looming presence in the previous seasons, remains absent. If you are wondering about what happened to Teddy and whether Nathan Lane, who plays the role, has quit the series, here is everything you need to know! SPOILERS AHEAD!
What Happened to Teddy Dimas?
Teddy Dimas is introduced in the series' third episode, 'How Well Do You Know Your Neighbors?' He is an old acquaintance of Oliver Putnam and had produced Oliver's flop Broadway musical 'Splash.' Teddy also owns Dimas Delis, a chain of delis in New York. He agrees to sponsor Oliver's true crime podcast about Tim Kono's death, which he is making with Charles and Mabel. Eventually, it is revealed that Teddy and his son, Theo Dimas, are involved in grave robbing. After realizing that Theo is involved in Zoe Cassidy's death, Teddy covers up the crime. However, it is later exposed by Charles, Oliver, and Mabel, leading to Theo and Teddy being arrested.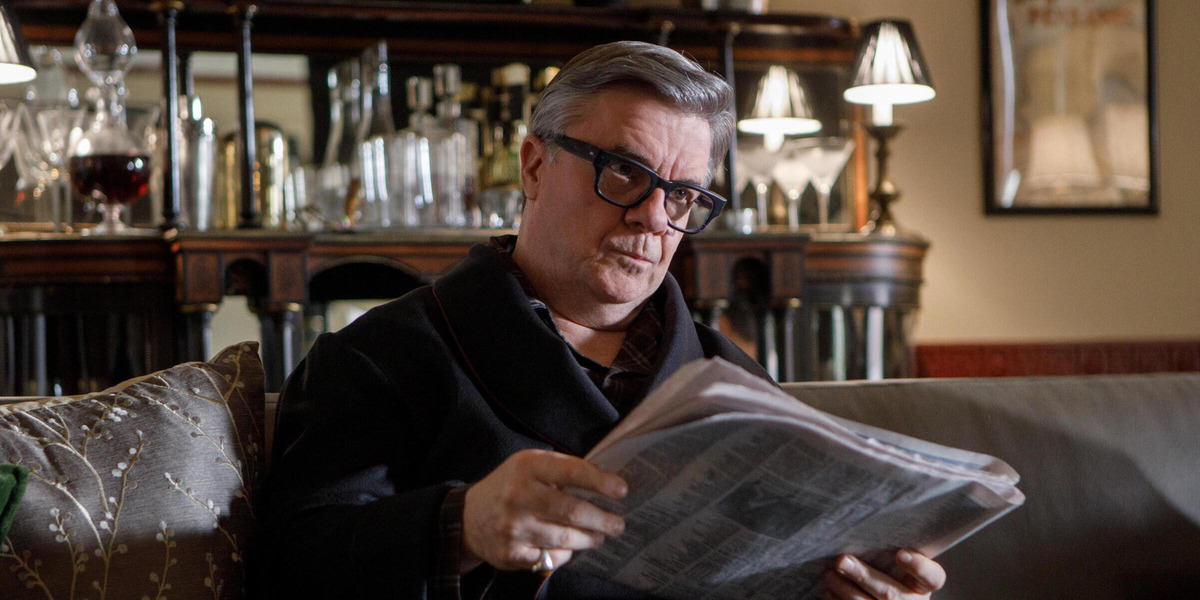 Teddy returns in the second season, revealing he had an affair with Oliver's then-wife, Roberta. Teddy leads Oliver to believe that the latter's son, Will, was born out of the affair and Oliver is not his biological father. The tension about Will's parentage further dents Teddy and Oliver's already strained relationship. However, in the ninth episode of season 2, Oliver and Teddy seemingly overcome their differences after realizing they were only trying to protect their relationships with their sons. Teddy Dimas does not appear in the show's third season, but his son, Theo, appears in the seventh episode, helping Mabel investigate Ben Glenroy's death.
Did Nathan Lane Leave Only Murders in the Building?
In 'Only Murders in the Building,' actor Nathan Lane plays the role of Teddy Dimas. Lane started his acting career in the late 1970s, appearing in several stage plays. He went on to have an accomplished career on stage while also transitioning to acting in film and television. Lane is arguably best known for his role as Pepper Saltzman in the sitcom 'Modern Family.' His other credits include shows such as 'The People v. O.J. Simpson: American Crime Story,' 'Penny Dreadful: City of Angels,' and 'The Gilded Age.' Lane appears as a recurring guest star in the first two seasons of 'Only Murders in the Building.' However, Lane's Teddy Dimas is absent from the third season, sparking speculation of the actor's exit from the hit comedy series.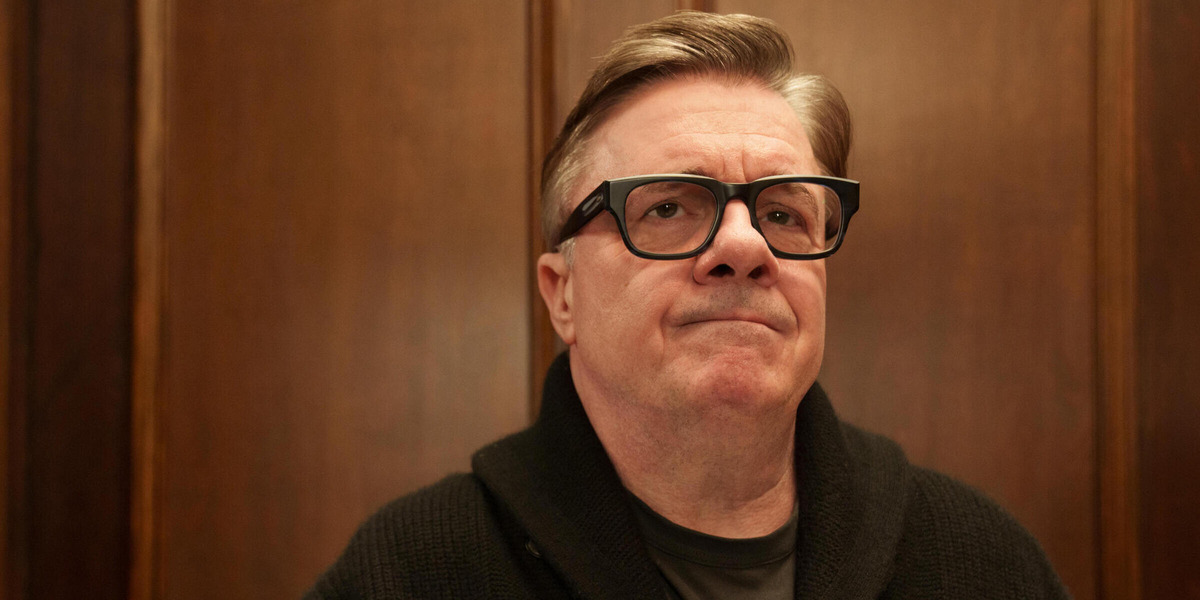 In a July 2023 interview with Deadline, Lane addressed his absence from the show's third installment. While Lane spoke about his Emmy award nomination for the role of Teddy Dimas, the actor admitted that he will not be appearing in the third season, which premiered a few weeks after the interview. Lane explained that he was unavailable for filming due to prior commitments, primarily his role as Irving in the Broadway play 'Pictures From Home.' However, Lane expressed an interest in returning as Teddy Dimas in the future should the series be renewed for a fourth installment. Hence, it is safe to conclude that Nathan Lane has not exited 'Only Murders in the Building.' While the actor was unavailable for the third installment, Lane is more than willing to return for more if his schedule permits.
Read More: OMITB: Is The Gooseberry Theater Real?