The love stories that blossom between various cast members during their time on the Peacock show are perhaps why we have come to adore 'Love Island Games.' The series features many stars from the beloved 'Love Island' franchise so that they can all give romance another chance. While not all of them might get to stay in the villa for a long time, it does not mean that we care about their journey any less. This certainly holds true for Lisa Celander and Curtis Pritchard, whose on-screen journey, while short, was full of turns and twists, resulting in many of their fans being highly curious if the two are still with each other.
Lisa and Curtis' Love Island Games Journey
Having gained fame during her time in 'Love Island Sweden' season 3, Lisa Celander came to the star-studded 'Love Island Games' to wow fans across the world and find love. Similarly, Curtis Pritchard came on to the international spinoff following his time in 'Love Island UK' season 5, in which he was ranked fourth alongside Maura Higgins. The latter has also been affiliated with 'Love Island Games' as a social media ambassador and occasional host.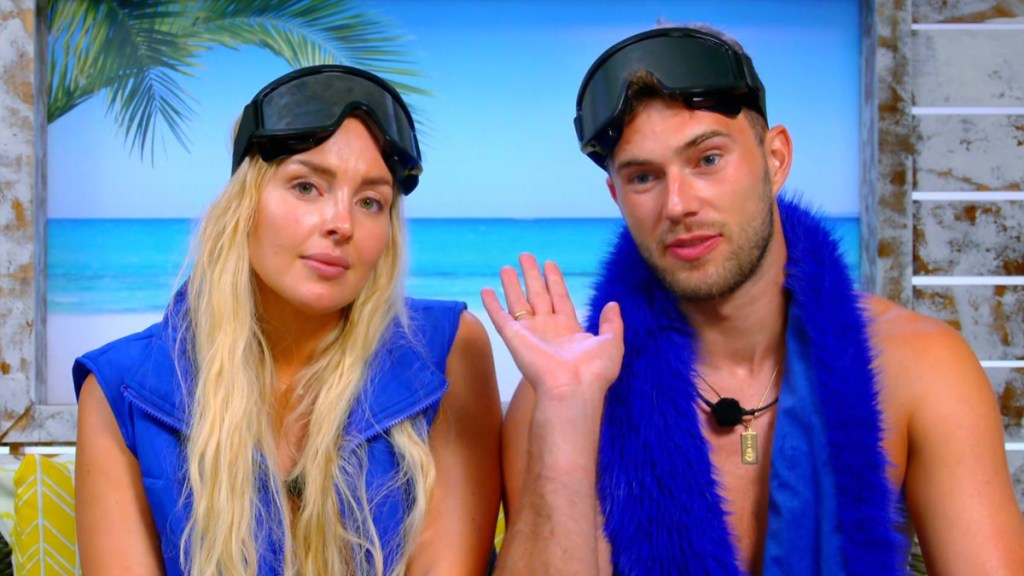 Following their entry into the show, both Lisa and Curtis seemed to gravitate towards each other, though the former was likely more invested than the latter. Nevertheless, when Lisa ended up winning the very first challenge in season 1, she got the first choice from the boys, and she decided to pair up with Curtis. However, not all was well between the two, as it seemed like Curtis was more than open to pursuing his interest in others.
When Justine Ndiba expressed her interest in Curtis, and the two shared a kiss, Lisa was far from happy and declared the whole situation to be highly disrespectful. It also did not help that Curtis later ended up kissing Imani Wheeler. Miffed by Curtis exploring his connection, Lisa was unsure how to proceed with the came. During the first round of eliminations, both Lisa and Curtis were in danger of elimination. While neither got evicted, Lisa did form a grudge against Imani for voting for her removal.
Things came ahead during the red flag challenge when Lisa labeled Imani "Two-Faced." Hurt by the situation, the latter tried to talk it out, but the resulting conversation ended with the two women deciding that they were better off not being friends with each other. However, the following elimination had Imani wielding a special power alongside Johnny Middlebrooks, which led to Lisa and Curtis being labeled vulnerable. With an overwhelming majority, Lisa and Curtis were voted out of the competition.
Lisa and Curtis Have Amicably Parted Ways
Lisa Celander and Curtis Pritchard have confirmed since their on-screen eviction that they are no longer together. During an interview with Pop Culture, Lisa shared that she and Curtis had come to the conclusion that they should not continue their on-screen romance, though that does not mean that they are at each other's throats. "It's no hard feelings whatsoever from my side. It's all cool, but nothing romantically. We ended as friends," Lisa confessed.
"We were good friends, but I just didn't feel there was anything on the next level of an actual relationship type thing," Curtis explained his own thoughts to Pop Culture. "I just didn't feel like pursuing that, really. So I think we've just gone separate ways." If anything, it seems like Curtis seems regretful about his missed chance with Justine Ndiba. "Me and Justine, we did the first challenge together, so you know if you do something together straight away, you tend to get a bit of a connection," the reality TV star elaborated.
"So, I felt like there was a spark there initially straight away, and she's lovely," Curtis added, expressing his admiration for Justine. "She's down to earth. She's grounded. She's beautiful. She's got a heart of gold. What isn't there to like? And I think our personalities could have gelled really well. I think they could have." Curtis also talked about his 'Love Island Games' experience during the official exit interview, though the fact that his ex-girlfriend, Maura Higgins, was conducting it did lead to some memorable moments while he tried to explain his thoughts.
"I was, but I didn't, like, get to know them as much as I probably should have, to be fair. I'm gutted I didn't go in stronger," Curtis told Maura when she pointed out how he was "getting to know" other girls while still being paired with Lisa. That said, he did make it clear that while he has some regrets about his time on the international spinoff, none of them are necessarily related to his partner from the show.
Read More: Georgia and Toby: Is the Love Island Games Couple Still Together?