The Tom Cruise 2017 starrer action film 'American Made,' directed by Doug Liman, brings the thrilling story of drug smuggler Adler Berriman "Barry" Seal, who became DEA's infamous informant. Following Barry from his time as a TWA pilot, the narrative charts the character's gripping journey as CIA agent Monty Schafer covertly employs the pilot after taking notice of his skills. Thus, in running reconnaissance missions for the government in Central America, Barry runs into the world of smuggling and enters a partnership with the Medellín Drug Cartel.
Although the film remains a non-biopic, with several fictionalized elements added to the real-life Barry Seal's story, the base inspiration behind the narrative stays rooted in reality. As such, viewers must be wondering about the reality behind Barry's on-screen daughter, Christina, and her real-life counterpart(s). If you're in the same boat, here is everything we know about Seal's real-life daughter(s).
Who is Lisa Seal Frigon?
The dramatized narrative of 'American Made' depicts Cruise's character, Barry, as a father of three kids: one daughter, Christina, and two sons, Dean & Aaron. The character's family life forms a significant aspect of his storyline and affects the overall narrative. The Seal family infuses Barry with a certain relatability by crafting a likable family man image for a man who operates outside the law. However, in doing so, the film also equips a slight inaccuracy from reality since Barry Seal actually fathered five kids in real life instead of just three. As such, Lisa and Adler remain the two Seal kids that go unmentioned in the story's narrative.
Nevertheless, at the time of the film's development, Lisa Seal Frigon's name unexpectedly became fastened to the thrilling adaptation of her father's life. In the fall of 2015, when 'American Made' was still being marketed under its original title, 'Mena,' Lisa sued the production company, Universal Pictures, and tried to hinder the film's production. In her lawsuit, filed at Baton Rouge District Court, Lisa claimed that as the daughter of Barry's first marriage, she was the legal executor of the pilot's estate.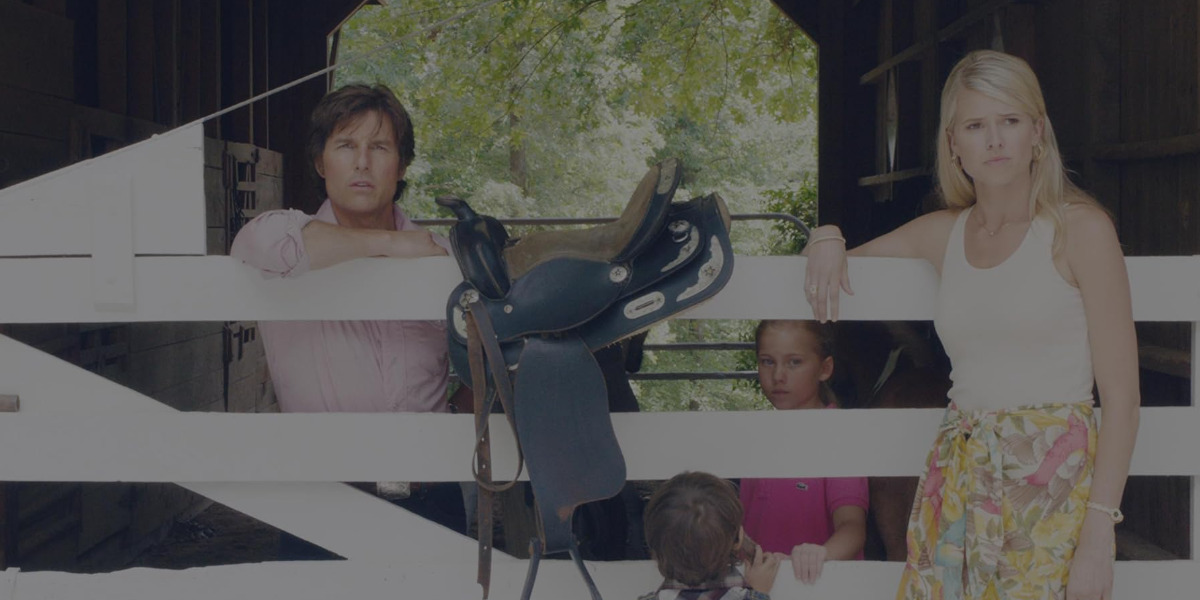 Consequently, Lisa alleged that the rights to Barry Seal's life story were sold to Universal without the pilot's estate's approval since the studio bought them from Deborah and her kids. Due to the same, Roy Maughan, Lisa's lawyer, asserted that Deborah essentially robbed money that belonged to the estate. Sharing a statement on the same, Maughan said, "Well, obviously, if the agreement for the life story rights of Barry Seal was not properly executed, I would think that Universal would be cautious about proceeding to a theatre with the movie without making the appropriate arrangements."
Furthermore, the lawsuit included claims of damage to Barry's commercial value since, according to Lisa, the narrative depicted a factually inaccurate portrayal of her father. Some of the inaccuracies pointed out by Lisa included the inexact composition of Barry Seal's family, alongside his portrayal as an alcoholic, reckless pilot. Therefore, Barry's firstborn daughter was seeking damages from the studio, Deborah, as well as her children.
Where is Lisa Seal Frigon Now?
It was in June 2018 that the state's 1st Circuit Court of Appeal dismissed Lisa's lawsuit, and the state Supreme Court denied her appeal. Since Lisa, like the other Seal Kids, prefers to live her life out of the limelight, the woman went back to her private life after losing the lawsuit battle. As such, Lisa Seal Frigon remains out of the public eye these days, without any notable social media platforms for the viewers to turn to for updates.
Likewise, Barry Seal's other daughter, Christina, whose character is essayed in the film by Morgan Hinkleman, also remains out of the limelight. Nevertheless, when a clemency hearing was held for one of the three men who killed Barry, she didn't shy away from engaging in a conversation with WBRZ2 and stating, "My first reaction [to the news] was shock, the anger, and then I became sad, and then I broke down in tears."
Barry's daughter further added, "My dad's dead, and I know that, and there is nothing that is going to bring him back, and I know that. But there are consequences for people's actions. It's not okay that he gets to go home to his mother when my father doesn't get to come home to me." As such, even though Christina maintains that she has forgiven her father's killers, she doesn't believe they deserve to walk free without serving their full time. And it's highly likely her sister shares similar sentiments.
Read More: Lucy Seal: Where is Barry Seal's Wife Now?