Anyone who has not been living under a rock for the past few decades is aware of the fact that reality TV shows are at times even more popular than fictional TV shows, and have far-reaching viewership not only in the countries where they are made but also all over the world.
What initially started as game shows held in a confined studio space has now spread far and wide. From dating shows like 'The Bachelor' and 'The Bachelorette' to shows which follow the lives of celebrities like 'Keeping Up With The Kardashians' and 'Very Cavallari', we have seen the range of TV shows widening every season.
Home design is another area which has been lapped up by reality TV producers all over the world, and there have been many TV shows over the years which are based on home renovations. Most of these shows centered in one area, while some show the presenters going around the country and renovating things you would not even believe had a second chance. "Love It Or List It' is a series which can be called one of the pioneers of this format, and it has been successfully running since the first season aired in 2008.
Hosted by real estate expert David Visentin and designer Hilary Farr, this series usually travels between North Carolina, USA, and Ontario, Canada, where the two experts join hands to renovate properties that several of their clients bring to them. While David's job is looking at the technical aspects of the project like the water supply, electricity, looking for a place for the homeowners to stay while the renovations are being carried out, and so on.
Being an interior designer, Hilary works towards making the property much more appealing than it earlier was. Of course, both the hosts have to work on a very specific budget and there is hardly a way for them to go overboard. The name of the show arises from a very important question which the duo ask the homeowners at the end of the renovations- "Love it or list it?" This simply means that they can either choose to carry on living in the house, or they might want to list it as a property on sale. It goes without saying that the property's value is bound to increase after the renovations.
Love It or List It Filming Locations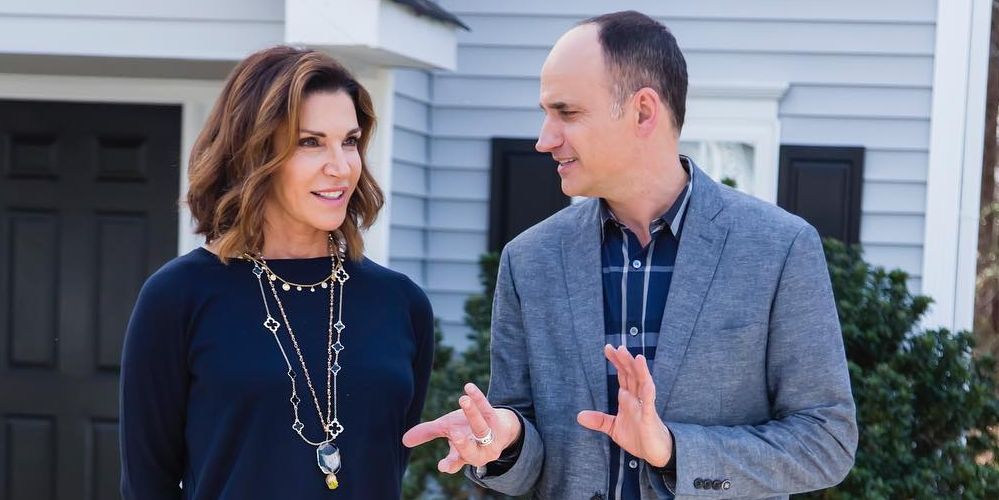 As it has been mentioned earlier, most of the filming of 'Love It Or List It' is done either in North Carolina, USA or Ontario, Canada. Over the years, we have seen places like Raleigh, Durham, and Charlotte, North Carolina being featured prominently on the series. When it comes to Ontario, Toronto has always been the favorite location of David and Hilary.
Ontario, Canada
Busy cities like New York or Los Angeles can never be the ideal location for filming a show like 'Love It Or List'. Not only is the shooting costs in such places extremely high, but these are places where only the super-rich are able to afford a decent house while most of the population live in apartment buildings. This is the reason why Toronto and its suburbs have become the ideal location of filming this series. Here, space is hardly an issue and we often get to see the presenters renovating quite sprawling houses over the course of each episode.
It should also be mentioned here that there is another very obvious reason as to why Ontario has been chosen as the ideal location to film the new season. Ontario is the home province of both the show's presenters, and thus they know this place and its people very well.
The very first episode of Season 15 shows us the importance of shooting in a sparsely populated place like Ontario. The couple who come to David and Hilary own a ranch-style house which they want to renovate. Such a house, which almost looks like a mansion, is something you will be able to find in and around Toronto. The house, due to a lack of maintenance, has its toilets infested with mushrooms and has also developed cracks in its ceiling. With their miraculous ability to turn things around Hilary and David set about renovating this house for which a budget of $160,000 has been fixed. The husband in question also prefers selling the house for a bigger one with his budget being $600,000.
To sum it up, we have to say that Ontario, Canada is the place where we can see David and Hilary weaving their magic once again. While the North Carolina season did interest the audience, it remains to be seen when this series steps out of its original location once again.
Read More: Where Was Home Town Filmed?