Netflix's 'Love Never Lies: Poland' is a Polish reality series that takes viewers on a thrilling journey full of drama, heartbreak, doubts, and deceit. The rigorous tests that the featured couples have to go through in the show might be meant to strengthen their bond but can also lead to unsolvable disputes. The very first season of the dating series featured six different couples who immediately captured the attention of the public with their captivating stories and determination to find love. Naturally, people are eager to know where the cast members are these days and just how many of the pairs are still in a relationship. Well, we are here to explore the same and give you the answers you need!
Where Are Lilia and Andrzej Now?
Starting off with the show's winning couple, we have Lilia and Andrzej. The pair entered the reality show after five years of relationship and faced many hurdles while participating in the experiment. However, their honesty with each other and determination to move forward allowed them to regain faith in their relationship. The couple confirmed in the reunion episode that they are indeed still together. While they are with each other, the two are apparently still ironing out some of the issues within their relationship.
Despite this, Lilia and Andrzej have been firm about the love between them and are looking forward to what life brings next. Andrzej has apparently even taken up cooking and has prepared some dishes for Lilia, though she believed that it might be a result of him giving up on catering. Nevertheless, both of them seem very happy with each and seem to be thriving in their personal and professional lives. Based in Poznań, Poland, the duo seems to prefer to keep the details of their life private though Lilia has expressed her happiness with the show on numerous occasions through social media.
Where Are Jędrzej and Bruno Now?
As one of the most honest couples on the show, it is no surprise that Jędrzej Urbański and Damian "Bruno" Wolny are one of the most beloved couples from season 1 of the dating series. Though the former was highly upset after learning about his partner's infidelity, Jędrzej's conversation with Lilia apparently helped him forgive Bruno. After clearing things between themselves, the couple's relationship seems to be stronger than ever before. However, Bruno did have to talk to his partner's family and confess his actions.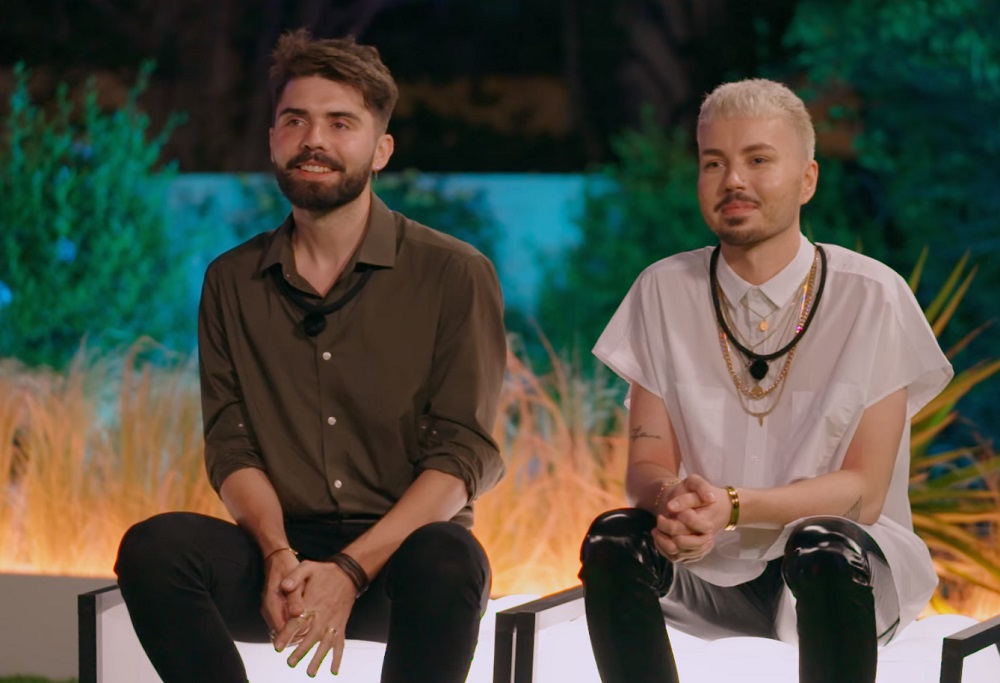 Since his time on the show, Jędrzej has moved to Tricity(AKA Trójmiasto), Poland. It is a move that he had talked about while going through the experiment, and the reality TV star seems to be happy with the decision. Presently, he works as a makeup artist and has numerous followers on Instagram. Bruno enjoys a similar amount of fame and seems to be thriving in his career as a hairdresser.
Where Are Ida and Mateusz Now?
Next, we have Ida and Mateusz, who learned a lot about their partners and themselves through the show. The couple from Poznań was happy to share the news of their continued relationship during the reunion episode of the first installment of the series. In fact, Matesz moved into Ida's house soon after the production was over. The two have shared that the experiment helped them understand the issues that they were facing and how to overcome them.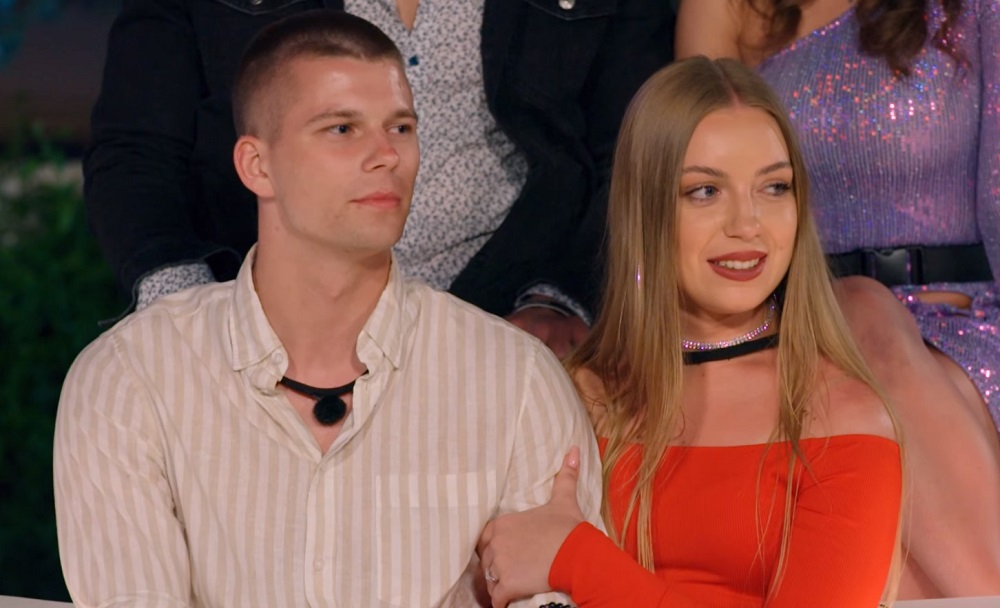 After their time on the show, Ida and Mateusz apparently realized that the problems between them were less due to the things that happened during production and more due to their own actions in general. However, the experiment allowed them to handle it all more maturely and also made them feel like their issues were not that dire when compared to others. Mateusz has also admitted to working on his self-confidence. While both of them prefer to keep the details of their life private, Ida is always happy to share pictures of her dog Rosie, a Cavalier King Charles Spaniel, through a dedicated Instagram page.
Where Are Wiktoria and Jasiek Now?
When their time on the show ended, Wiktoria and Jasiek were unsure just what turns their relationship would take. Since then, they have tried to resolve the issues between them but have admitted that their conversations often delve into fighting. Both of them have also gone to therapists in order to gain some understanding regarding their lives but have not done so as a couple. As of writing, neither party seems sure just what the status of their relationship is, given the turbulent waters that they are navigating.
In the reunion episode of the show's first season, Wiktoria and Jasiek admitted that they still cared for each other, but the arguments were putting them under a lot of strain. Based in Krakow, Polan, the couple seems to prefer to keep the details of their lives private. We do know that Wikoria is making a name for herself within the beauty industry and is also passionate about YouTube and music.
Where Are Kasia and Kornel Now?
The hard and fast lessons that Kasia and Kornel learned on the Polish Netflix series seem to have worked their wonders as the couple is in a happy relationship. They have certainly grown more affectionate towards each other and even have plans of adopting a cat. From the man who had never confessed his love for his partner, Kornel seems to have come a long way as he apparently now takes every opportunity to say "I love you" to Kasia. The fans of the reality show are certainly happy that the duo was able to resolve their issues and remain in a relationship.
Presently living in Wroclaw, Poland, Kornel works in the cryptocurrency industry and is also involved with drop-shipping. However, he prefers to keep the details of his life away from the public eye. His girlfriend also seems to be thriving in her life and has been happily promoting the Netflix series on her social media.
Where Are Bernadeta and Dominik Now?
Last but certainly not least, we have Bernadeta and Dominik. Despite their tentatively hopeful ending on the show, the couple decided to separate. Talking about their split, Bernadeta explained that while they had felt a need to stay with each other after the show, they realized that their shared history was too much for the health of their relationship. Apparently, they would constantly get into fights and start bringing up past events.
Bernadeta now hopes to find a partner for a committed relationship and a partner who would cherish her very much. Meanwhile, Dominik is focused on self-development and hopes to leave the image of a "bad boy" behind him. Despite the separation, the two are on amicable terms and seem glad to have taken part in the experiment. Based in Poznań, Bernadeta works as a Dancer, Teacher, and Choreographer. Her on-screen partner also lives in the same city though he prefers to keep the detail of his life private.
Read More: Love Never Lies Destination Sardinia: Who Are Still Together?