The filming of M. Night Shyamalan's 'Trap' has been delayed due to the ongoing WGA/SAG-AFTRA strikes. The production for the upcoming film was slated to commence in September 2023 in Cincinnati, Ohio, but with the onset of the strikes, it has been postponed for now. 'Trap' is the latest film to be affected by the strikes that have already impacted projects such as 'Gladiator 2,' 'Deadpool 3,' 'Wicked,' and 'Beetlejuice 2.'
'Trap' is part of the multi-year, first-look deal that Shyamalan signed with Warner Bros. Pictures in February 2023, marking his departure from Universal and finding a new home for the projects he would develop through his Philadelphia-based production company, Blinding Edge Pictures. 'Trap' will be his first movie since 2006's 'Lady in the Water' to be produced by Warner Bros.
During Warner Bros.' presentation at CineEurope in June 2023, Shyamalan described 'Trap' as a "psychological thriller set at a concert." He previously told NME, "I have a new idea that I've started writing. It's out in 2024 and it's very, very exciting. It's a thriller. It's very unusual and very new compared to what I've been trying to do [recently], but I'm feeling very excited about the story, so much so that I can't wait to tell it to you guys."
The acclaimed filmmaker continued, "I love that feeling, that electricity of 'wow, I can't wait for you to see it.' I will say this, the angle into the story is why it's so exciting. The story might be something that you've seen before but the angle is very, very unique – the point of view."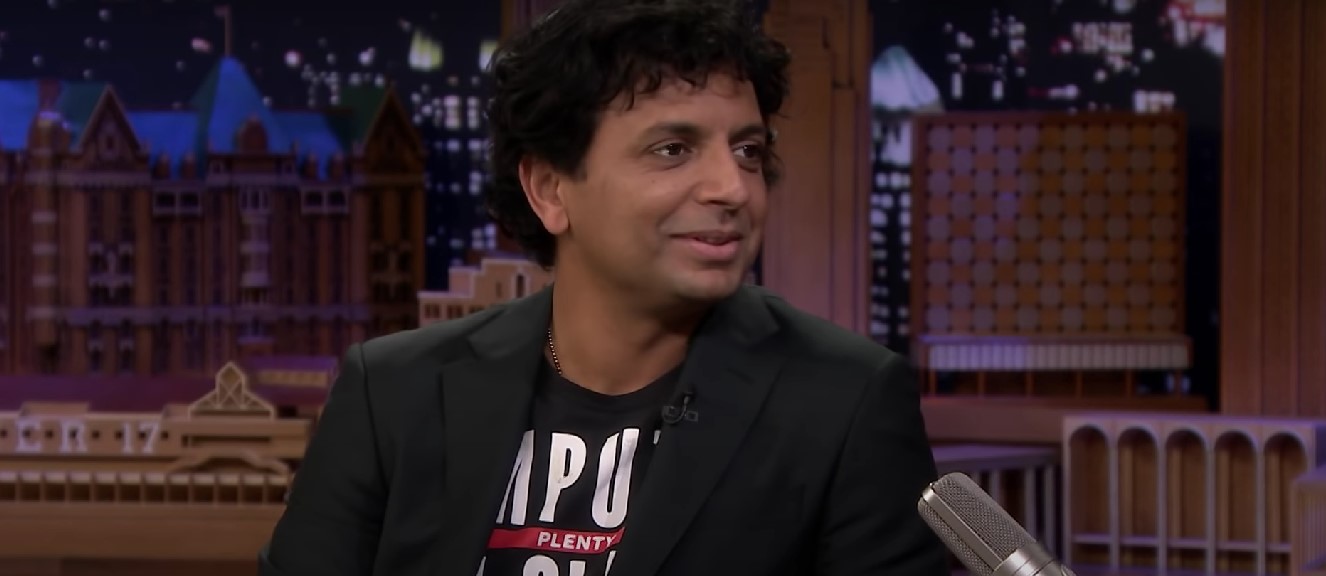 Actor-producer Rolando Davila-Beltran, known for lending his voice to Charlie Roiland in Cartoon Network's 'Craig of the Creek,' will reportedly portray a character named Brad Marshall in 'Trap.' It was also reported in May 2023 that Benedict Cumberbatch ('The Power of the Dog') could potentially join the film's cast.
Shyamalan is part of a rare breed of filmmakers who continue to develop projects on a limited budget at an age when spending over a hundred million on a film or a TV show has become the norm and not the exception. It's one of the reasons why most of his films have been commercially successful. In a career spanning over three decades, Shyamalan has directed films like 'The Sixth Sense,' 'Unbreakable,' 'Signs,' and 'Knock at the Cabin' and served as the showrunner on the Apple TV+ series 'Servant.'
'Trap' was slated to premiere on August 2, 2024, but given the continuing deadlock in the negotiations between WGA/SAG-AFTRA and AMPTP, it's unlikely to meet that release date. David Zaslav, CEO of Warner Bros. Discovery, dismissed the idea the profit-driven production companies were happy that the writers were on strike in an interview with CNBC's 'Squawk Box' in May 2023. "In order to create great storytelling, we need great writers, and we need the whole industry to work together," he said. "And everybody deserves to be paid fairly. So our number one focus is, let's try and get this resolved. Let's do it in a way that the writers feel that they're valued, which they are, and they're compensated fairly. And then off we go. Let's tell great stories together."
With the actors also going on strike, the entire situation has become further complicated. The coming months will be critical in determining when projects such as 'Trap' will go into production.
Read More: M. Night Shyamalan Movies