Despite getting rescued from a burning stadium, Madison Clark's fight with her potential death never ends in AMC's post-apocalyptic series 'Fear the Walking Dead.' She becomes a "collector" for PADRE with badly affected lungs. Still, she musters up the strength to fight the forces of the establishment so that she can guide the community's stolen children to their parents. Madison's life gets further threatened when Troy Otto resurfaces in her life after presumably getting killed by her. Troy's yearning for vengeance puts Madison's life on the line. In the two-part series finale, Madison nearly sacrifices herself for the survival of her loved ones but does she die? SPOILERS AHEAD.
Madison's Survival
Madison does not die in 'Fear the Walking Dead.' In the two-part series finale, she deals with Troy's threat, who leads an enormous herd of walkers to PADRE to find and occupy the community. Despite Troy saving her life once, Madison believes that he should die for others to survive, which leads her to kill him. Troy's daughter Tracy then exacts her vengeance on Madison by firing a gun at the latter. The bullet, however, gets stopped by her daughter Alicia Clark's Saint Christopher medallion. Tracy's actions make Madison realize that she should set an example for the little girl.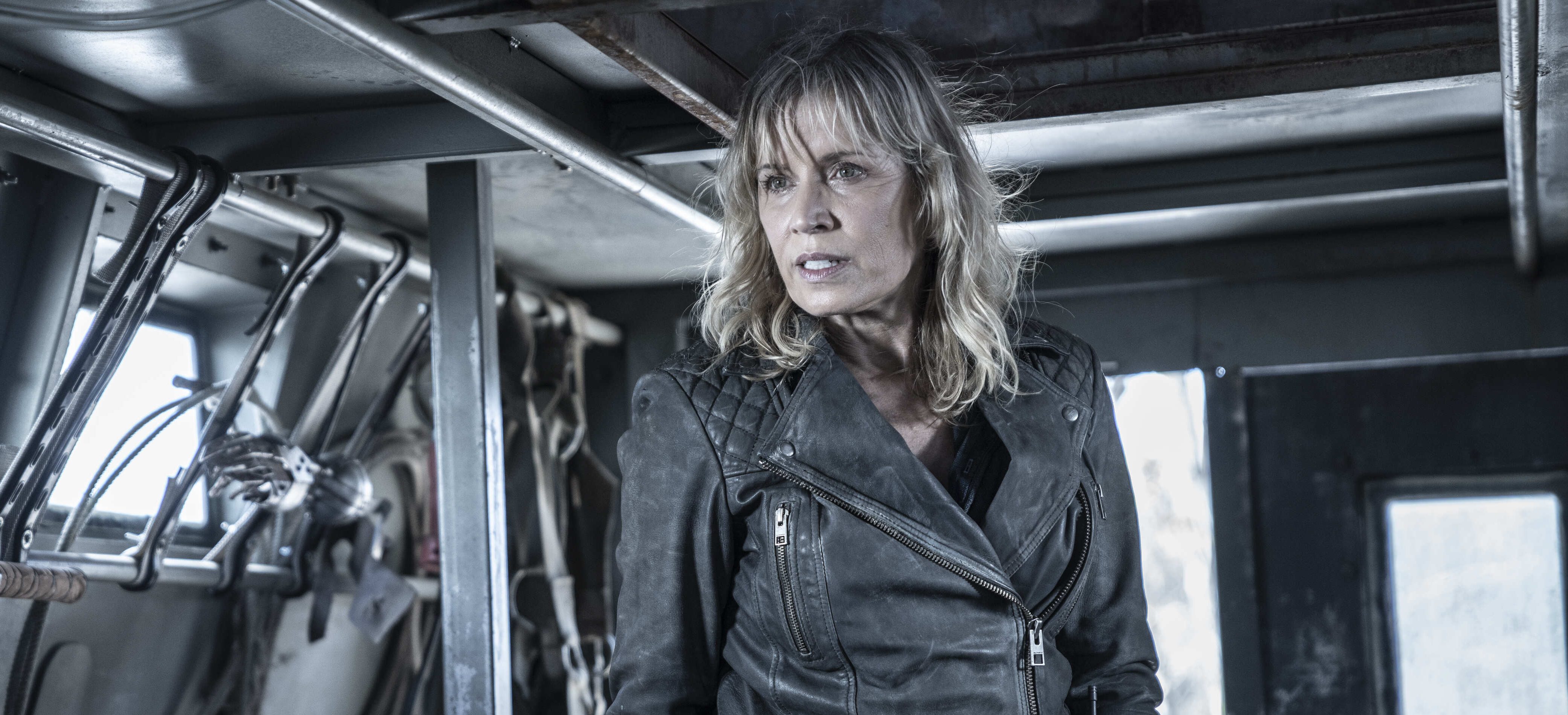 While Victor Strand and others deal with the walkers who end up on PADRE, Madison leads the herd to the bunkers, as she does at the Dell Diamond Baseball Stadium, to save others. She starts a fire to eliminate the dead despite the possibility of getting killed along with them. Still, Madison survives once again. The tale of her sacrifice moves Tracy enough for the latter to find her alive beneath debris at PADRE. Tracy nurses Madison to health, helping the latter remain alive. Despite her health issues, she clings to her life for the time being.
Showrunners Andrew Chambliss and Ian Goldberg wanted Madison to remain alive to conclude the series on a hopeful note. "I think it's a struggle for all characters in 'Fear' and across the apocalypse of sort of pragmatism, and what's safe, and how do you just stay alive versus what's worth staying alive for and fighting for beyond just survival?" Goldberg told ComicBook. "And that question drives Madison, ultimately, to a place of deep despair and darkness before she finally realizes that there are things worth fighting for and that there are things that can outlive you if you fight for them. And that legacy survives in her and Alicia and Tracy and all of the characters. So, our real goal was to end the series in a place of hope," he added.
Madison's Return to Los Angeles
Chambliss and Goldberg also wanted to end the narrative of the series by reconnecting the same to Los Angeles, the original setting of the post-apocalyptic drama. To conceive such a plot point, Madison's survival is necessary. "It felt like this was a show that started with Madison, the matriarch of a blended family in Los Angeles, so it felt like a fitting end to it would be Madison with a new blended family made up of her daughter, and then Alicia's surrogate daughter and Madison's surrogate granddaughter heading back to the place it all started," Chambliss told EW.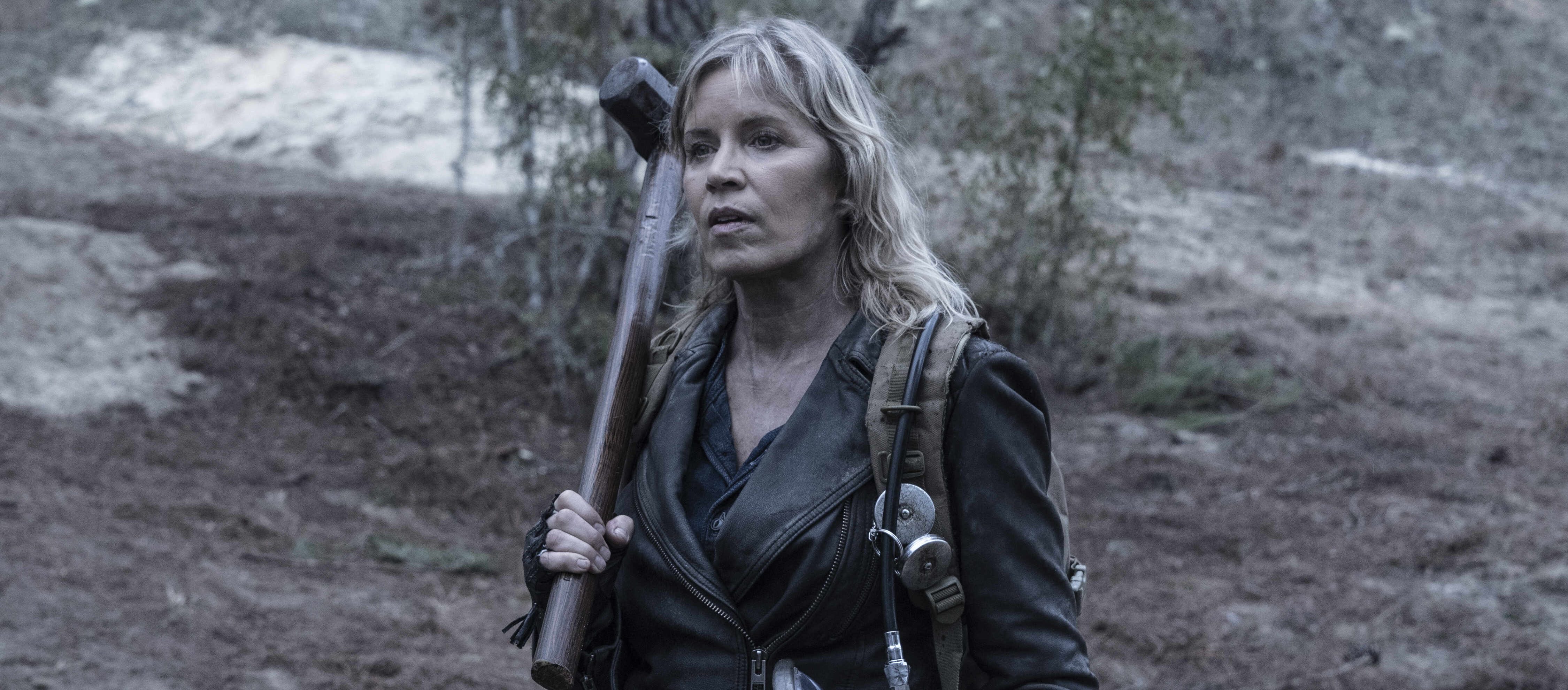 Furthermore, Madison remaining alive also means that her saga may have not concluded for good. Kim Dickens, who plays her, already revealed her interest in reprising her character in the future. "[…] this is a character that I love and this is a franchise that I love. I don't know that it's over, but I certainly don't know of anything else that's happening with it. I think as far as we do know, it's over. But I've got Madison in my heart, so, have leather jacket, will travel," the actress told EW. Therefore, Madison's survival opens the door to many possibilities.
Madison leaves for Los Angeles severely unhealthy. It isn't sure that her lungs have the might to survive for years, especially after her near-death experience at PADRE to kill the herd of walkers. But as far as her current state is concerned, she is alive and she is trying her best to inspire Tracy to help others who are in need.
Read More: How Does Ofelia Salazar Die? Why Did Mercedes Mason Leave Fear the Walking Dead?