Hulu's upcoming series 'The Plot,' starring Mahershala Ali, is going to be filmed across multiple locations, including New York and Atlanta, Georgia. Based on Jean Hanff Korelitz's eponymous 2021 novel, the drama series is described as a cat-and-mouse story that follows a struggling author named Jake, who is looking for an opportunity to revive his career. When he comes across such an opportunity, he commits an act of literary theft that completely changes his life. When someone who knows the secret starts to threaten him, Jake makes efforts to protect himself and the life that he has built.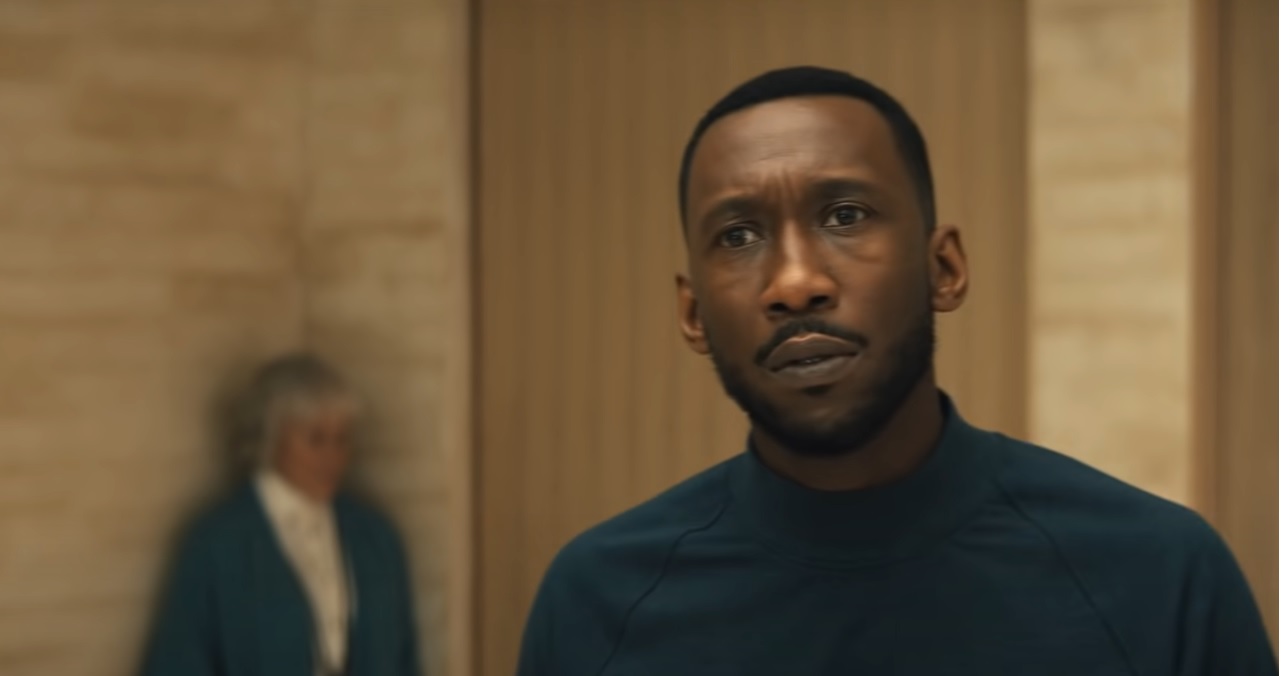 The novel is adapted by Abby Ajayi, who also serves as showrunner. The writer previously created ITVX's drama series 'Riches.' She also wrote multiple episodes of ABC's 'How to Get Away with Murder,' Showtime's 'The First Lady,' and Netflix's 'Inventing Anna.' Her other writing credits include episodes of the shows 'Hetty Feather,' 'Four Weddings and a Funeral,' 'Holby City,' and 'The Story of Tracy Beaker.'
Ali portrays the role of Jake, while the rest of the cast has not been announced yet. The two-time Academy Award-winning actor's recent credits include his voice role as Aaron in the animated hit 'Spider-Man: Across the Spider-Verse.' He also features as Cameron/Jack in the 2021 sci-fi film 'Swan Song.' The actor is also gearing up for the release of Sam Esmail's psychological thriller 'Leave the World Behind,' in which he stars alongside Julia Roberts and Ethan Hawke.
The series was ordered for Hulu by Onyx Collective, Disney's content brand focussed on programming from artists of color and underrepresented communities. Speaking about the project, Tara Duncan, president of Onyx Collective stated, "I was captivated with Hanff Korelitz's book, 'The Plot,' and Abby's distinct point of view reinvents the story in a way that spoke to me and our mission at Onyx Collective."
"There are so many interesting angles and nuances, that having the creative genius that is Mahershala Ali at the center of this mystery, is just a dream. Kristen and Layne have done a phenomenal job bringing this team together and I could not be more proud to work alongside them and Endeavor Content to bring this incredible series to our global audience," Duncan added.
Ali executive produces the project along with Mimi Valdés and Amatus Karim Ali through their banner Know Wonder. The executive producers also include Hanff Korelitz, Ajayi, Layne P. Eskridge, and Kristen Campo.
While the production schedule of the project has been kept under wraps for now, the filming is expected to commence after the conclusion of the SAG-AFTRA strike. New York and Atlanta, which are chosen as the filming locations of the series, have earlier facilitated the production of other Hulu shows as well. New York hosts the shoot of the hit comedy series 'Only Murders in the Building,' while Atlanta served as a filming location for the recently released mystery thriller series 'The Other Black Girl.'
Read More: Best Movies Based on Novels