'The Other Black Girl' is a television series that combines elements of comedy, drama, mystery, and thriller. It draws its inspiration from Zakiya Dalila Harris' 2021 novel of the same name. The ensemble cast includes Sinclair Daniel, Ashleigh Murray, Brittany Adebumola, Hunter Parrish, Bellamy Young, and Eric McCormack. The narrative centers on Nella Rogers, an editorial assistant at Wagner Books, who, up until the arrival of Hazel-May McCall, was the sole Black woman in the company.
With Hazel's hiring, a series of peculiar events unfold, ultimately leading Nella down a path of discovery about Wagner's unsettling history. This captivating story draws from Harris' personal experiences in the publishing industry, shedding light on various forms of racism within the corporate world. Dive into a riveting world of suspense and social commentary with shows like 'The Other Black Girl,' where the drama goes beyond the pages, uncovering the chilling truths of racism. You can watch most of these shows similar to 'The Other Black Girl' on Netflix, Hulu, or Amazon Prime.
8. When They See Us (2019)
'When They See Us' is a powerful crime drama miniseries created, co-written, and directed by Ava DuVernay for Netflix. This gripping narrative is rooted in the real-life events of the 1989 Central Park jogger case, delving deep into the lives and families of five Black and Latino male suspects who were wrongly accused and prosecuted in connection with the assault and rape of a white woman in New York City's Central Park.
With an impressive ensemble cast featuring Jharrel Jerome, Asante Blackk, Caleel Harris, Jovan Adepo, Michael K. Williams, Logan Marshall-Green, Joshua Jackson, and Blair Underwood, it's a must-watch exploration of justice, racial inequality, and resilience. Both 'When They See Us' and 'The Other Black Girl' tackle issues of racial injustice and discrimination, with one focusing on the criminal justice system and the other on corporate America, shedding light on the systemic racism prevalent in different aspects of society.
7. A Different World (1987-1993)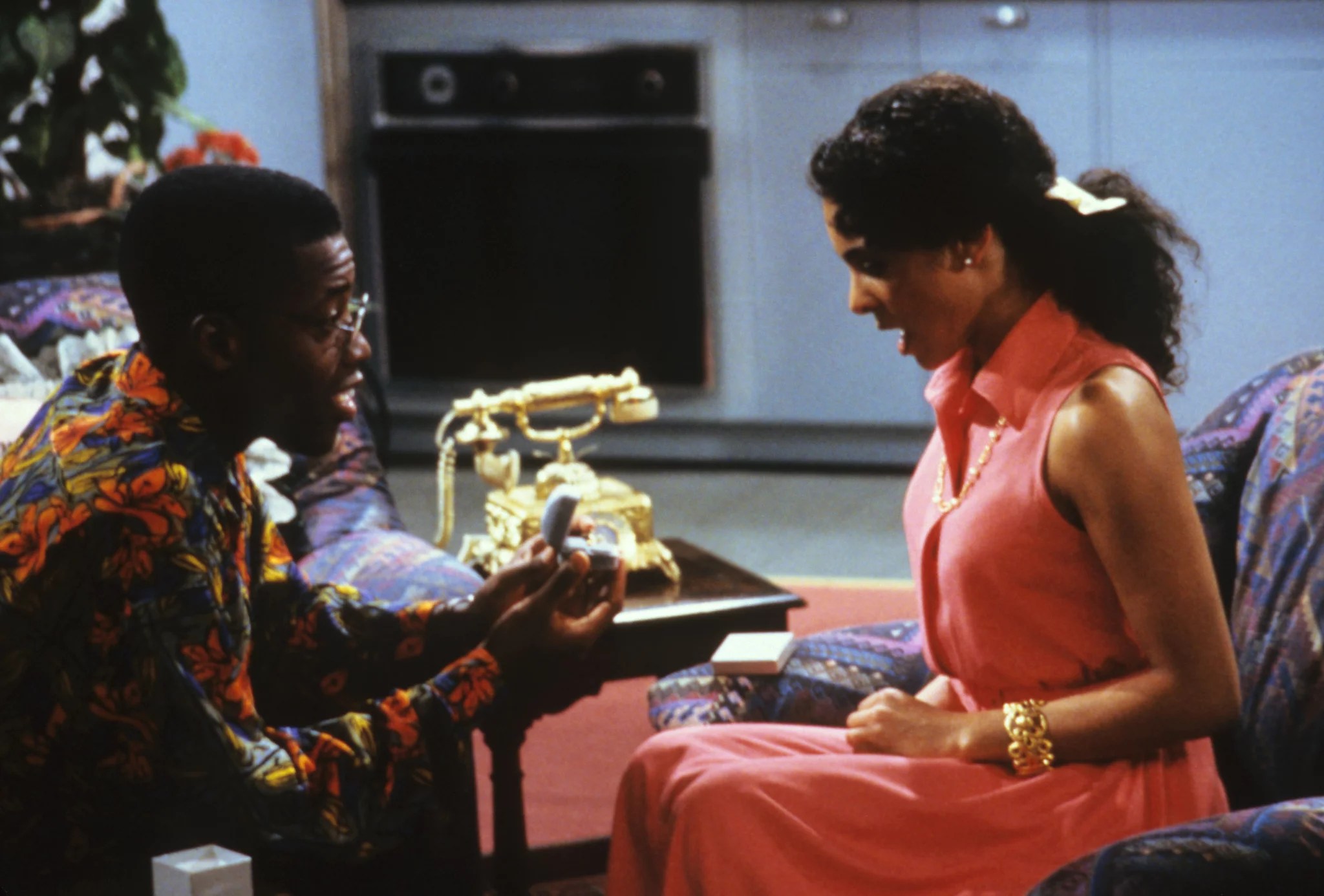 'A Different World,' created by William H. Cosby Jr., is a beloved sitcom and a spin-off of 'The Cosby Show.' Initially following the journey of Denise Huxtable (Lisa Bonet), it offered a humorous yet insightful look into the lives of students at Hillman College, a fictional historically black college in Virginia. Drawing inspiration from real-life experiences at historically black colleges and universities, the show boasted a talented ensemble cast featuring Lisa Bonet, Marisa Tomei, Dawnn Lewis, Jasmine Guy, Kadeem Hardison, and Mary Alice.
Both 'A Different World' and 'The Other Black Girl' explore the experiences of Black individuals in predominantly white environments, whether it's a college campus or a corporate workplace, highlighting issues of identity, discrimination, and the quest for belonging.
6. Black-ish (2014-2022)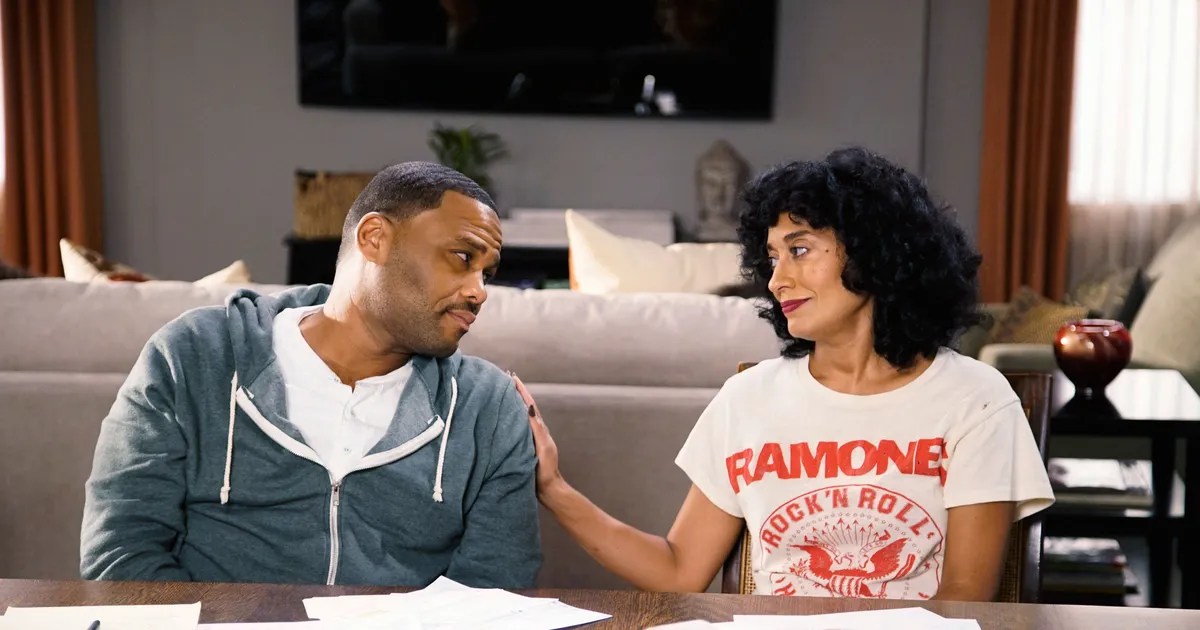 'Black-ish,' created by Kenya Barris, is a comedic exploration of the Johnson family's challenges in raising their children while navigating issues of race, identity, and culture in modern America. With a talented ensemble cast including Anthony Anderson and Tracee Ellis Ross alongside Yara Shahidi, Marsai Martin and Miles Brown, the show humorously delves into the African-American experience.
Tying it to 'The Other Black Girl,' both series address race and identity but in different contexts, with 'Black-ish' focusing on family dynamics and 'The Other Black Girl' delving into corporate America. Together, they provide a multifaceted look at the challenges and nuances of being Black in contemporary society.
5. Lovecraft Country (2020)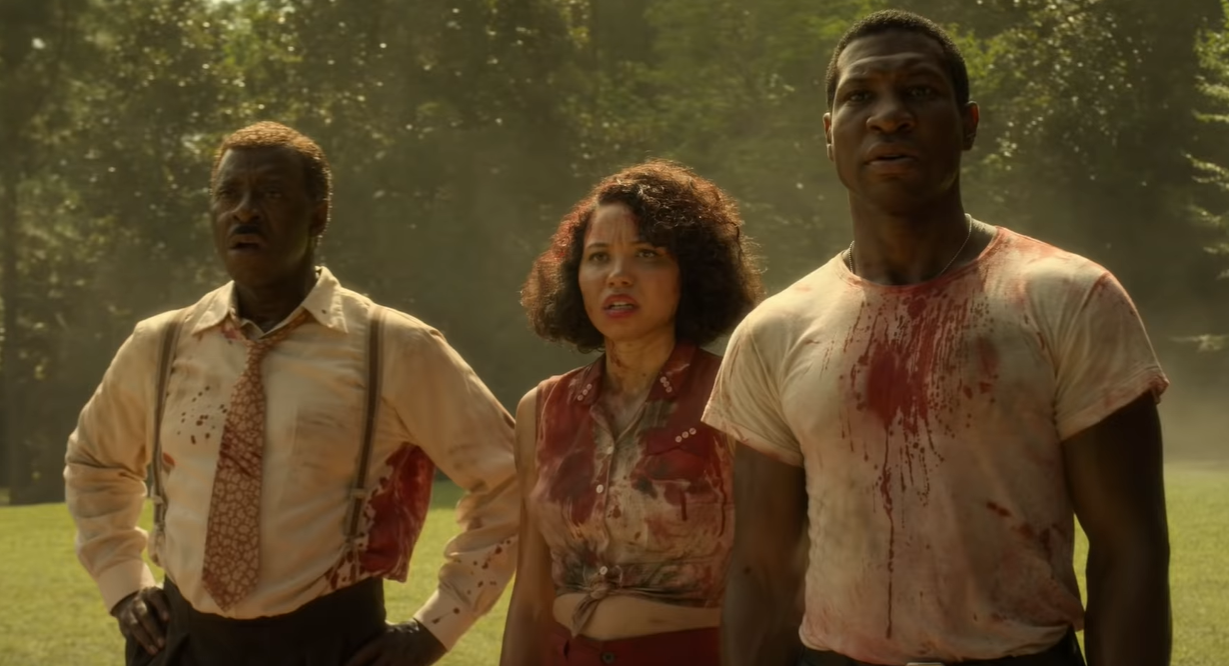 'Lovecraft Country' is a horror drama series crafted by Misha Green, seamlessly extending the narrative of Matt Ruff's 2016 novel. Featuring Jurnee Smollett and Jonathan Majors, the show revolves around a young Black man's journey through the racially segregated 1950s US as he seeks his vanished father. Along the way, he unravels sinister mysteries shrouding a town that legendary horror writer H. P. Lovecraft purportedly drew inspiration from for his eerie tales.
Both 'Lovecraft Country' and 'The Other Black Girl' dive into themes of hidden, dark secrets, with the former exploring supernatural horrors and the latter exposing corporate treachery. They also confront racial prejudice and inequality, offering social commentary on the challenges faced by Black individuals in their respective settings.
4. Atlanta (2016-2022)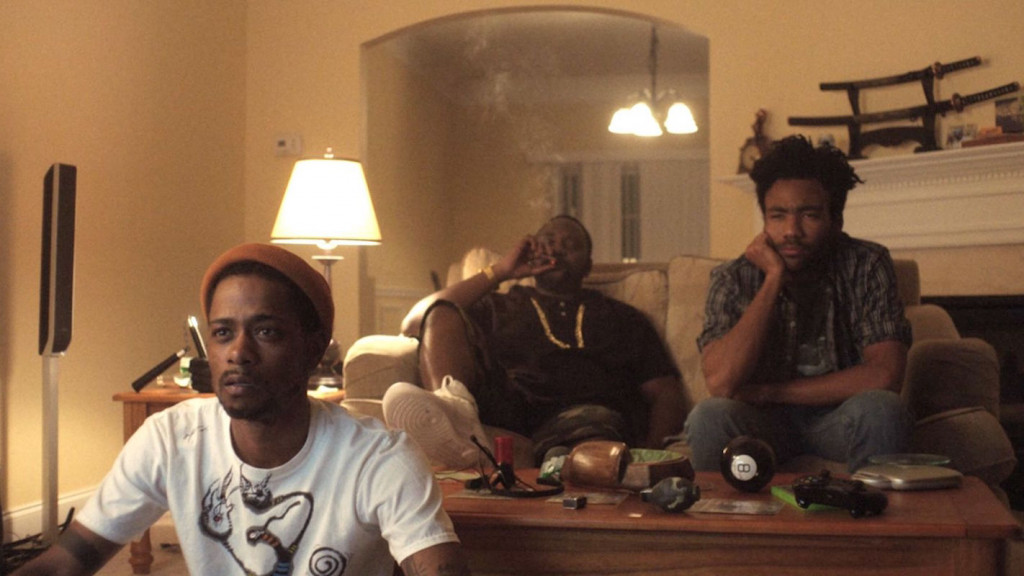 'Atlanta,' a comedic drama series created by Donald Glover, centers on the lives of Earn (Glover) and his cousin Alfred (Brian Tyree Henry) as they navigate the Atlanta rap scene while confronting a tapestry of social and economic issues. The cast features Donald Glover, Brian Tyree Henry, Lakeith Stanfield, and Zazie Beetz, among others. These issues include race, relationships, poverty, status, and parenthood, making it a compelling exploration of complexities in black lives.
'Atlanta' and 'The Other Black Girl' both explore the multifaceted experiences of Black individuals within their respective worlds. While 'Atlanta' delves into the rap scene and the challenges faced by its characters, 'The Other Black Girl' uncovers corporate secrets and issues of racism in the publishing industry.
3. Insecure (2016-2021)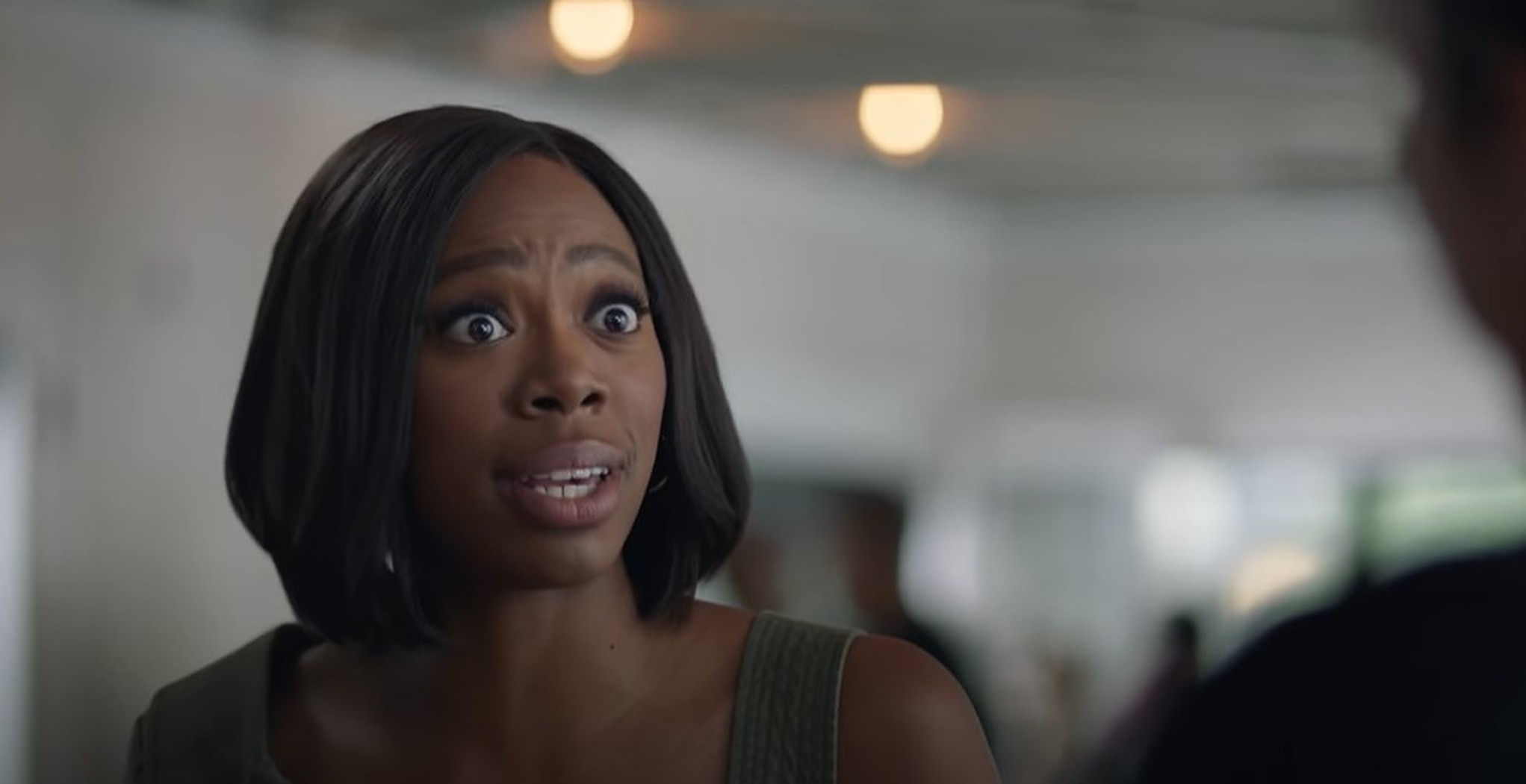 'Insecure,' a comedy-drama series created by Issa Rae and Larry Wilmore, draws inspiration from Issa Rae's celebrated web series, 'Awkward Black Girl.' The cast includes Issa Rae, Yvonne Orji, Jay Ellis, Lisa Joyce and Natasha Rothwell. 'Insecure' centers on Issa Dee's journey of self-discovery and relationships in Los Angeles, addressing themes of identity and authenticity for modern Black women.
Similarly, 'The Other Black Girl' explores corporate racism and the challenges faced by its protagonist, Nella, in a predominantly white workspace. Both series share a commitment to portraying the diverse experiences of Black individuals, whether it's in the personal sphere of 'Insecure' or the professional world of 'The Other Black Girl.'
2. Little Fires Everywhere (2020)
'Little Fires Everywhere' is a drama television miniseries that intricately weaves the lives of the Richardson family and Mia Warren's family in the seemingly idyllic suburb of Shaker Heights, exploring themes of privilege, motherhood, secrets, and racial identity against the backdrop of a custody battle over an abandoned baby. It is an adaptation of Celeste Ng's 2017 eponymous novel and developed for the screen by Liz Tigelaar. The cast is led by Reese Witherspoon and Kerry Washington, with Joshua Jackson, Lexi Underwood and Rosemarie DeWitt in pivotal roles.
Similar to 'The Other Black Girl,' 'Little Fires Everywhere' dissects the layers of privilege and unmasks hidden truths, whether in a suburban neighborhood or a corporate office, highlighting that the complexities of race and identity can transcend different settings and narratives, making them resonant portrayals of contemporary societal challenges.
1. Dear White People (2017-2021)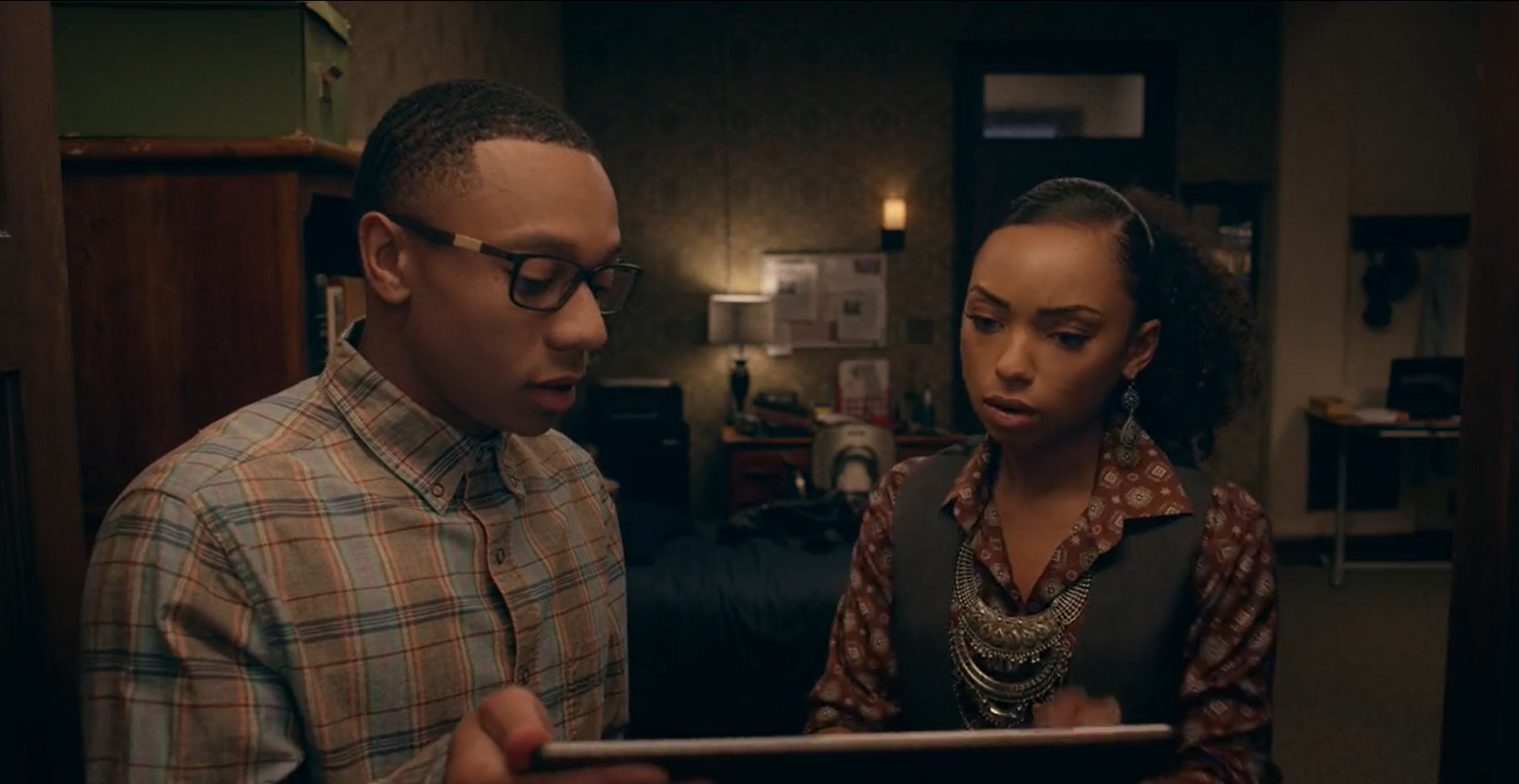 Created by Justin Simien, 'Dear White People' is a thought-provoking comedy-drama series set at the fictional Winchester University, an Ivy League institution. The show follows the lives of Black college students as they navigate contemporary race relations in America, offering a progressive perspective. Building on the 2014 film of the same name, the show benefits from the creative input of writer and director Justin Simien, who returned to helm episodes. The talented cast includes Logan Browning, Brandon P. Bell, DeRon Horton, and Antoinette Robertson.
Both 'Dear White People' and 'The Other Black Girl' tackle issues of race and identity in contemporary settings. While 'Dear White People' focuses on college students navigating racial tensions at an Ivy League university, 'The Other Black Girl' explores similar themes within the corporate world. Both series offer sharp social commentary and compelling character-driven narratives, shedding light on the challenges faced by Black individuals in different environments.
Read More: Best African-American Shows