Television shows regarding different professions have always been quite popular among audiences all over the world. Dramas about detectives, medical professionals, and also lawyers have received massive viewership. These are professions which deal with the life and death of people, and as the stakes are always high, they make for interesting stories. However, television writers have always had to come up with new and exciting twists in each of their endeavors to keep their shows fresh, new, and exciting for the viewers. One of the best legal dramas of recent times, 'How To Get Away With Murder' has always proved itself to be innovative, fresh, and exciting. And thus, the show has enjoyed immense success over the years.
The story of 'How To Get Away Murder' centers around Professor Annalise Keating who teaches law and is also a partner at an established law firm. Keating always chooses some of the best students in her class and gives them internship opportunities at her own firm. It so happens that one such batch of students, and Annalise herself, get involved in a deadly murder plot.
Viola Davis plays the leading character to perfection. Her commanding presence keeps us interested in her character as well as the several difficult situations she finds herself in. With her performance in this series, Davis managed to become the first black woman to be awarded the Primetime Emmy Award for Outstanding Lead Actress in a Drama Series. The show is a thrilling roller-coaster ride with plenty of dramatic moments and interesting characters to keep one hooked through each episode. If you love this series and are looking for more similar shows, then we've got you covered. Here's the list of best shows similar to 'How to Get Away With Murder' that are our recommendations. You can watch several of these series like 'How to Get Away With Murder' on Netflix, Hulu or Amazon Prime.
7. Eli Stone (2008-2009)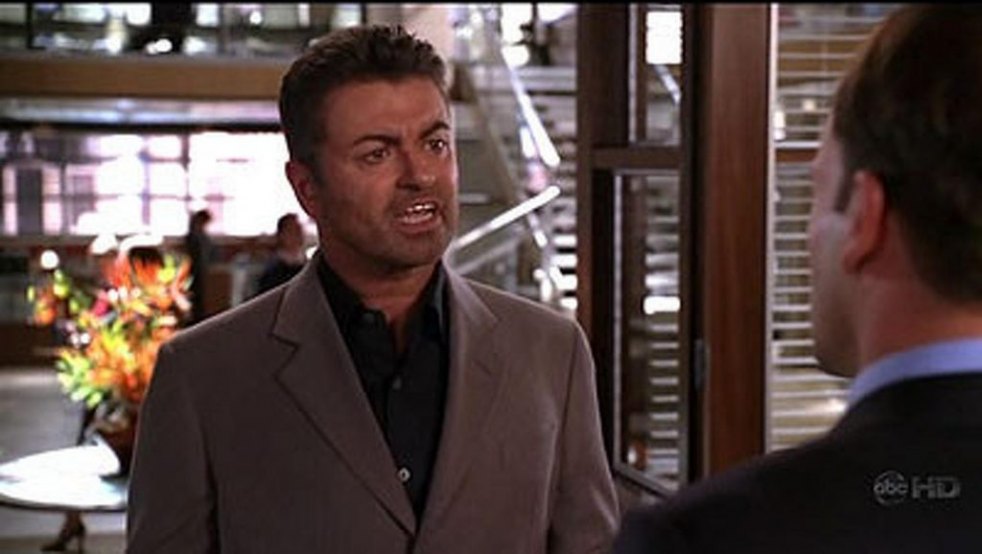 'Eli Stone' is the story of the eponymous lawyer, who has a brain aneurysm due to which he has vivid hallucinations. His condition is pretty similar to what Ben Stiller's character goes through in the film 'The Secret Life Of Walter Mitty'. Eli can hallucinate at any point in time, no matter where he is. He once even sees himself being bombed by a World War One fighter plane right in the middle of a busy San Francisco street. These visions he has make him do even more impossible tasks in his personal and professional lives. This is what becomes the central focus of the series. The show offers a unique perspective on the life of a lawyer, with Eli's condition also being used for several comedic moments within the story. The series was at the receiving end of some criticism when it put forward a wrong hypothesis regarding the cause of autism.
6. Proven Innocent (2019)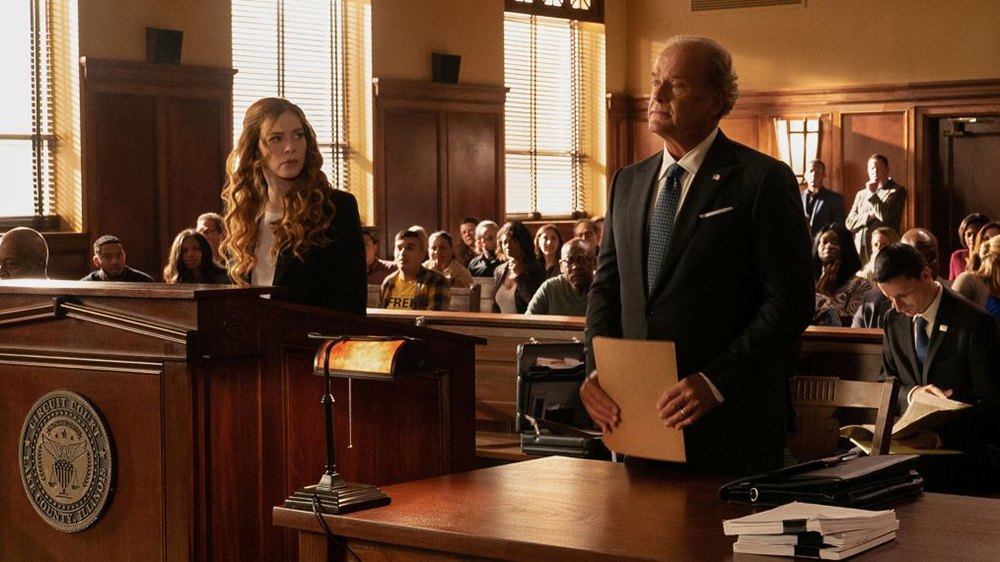 Wrong conviction is one of the worst possible things that can happen to anyone. Imagine not taking part in any crime whatsoever and still having to spend the best days of your life behind bars. This is what happened to Madeline Scott after which she decided that she will always champion the cause of wrongfully accused convicts. Easy Boudreau is the lawyer who helped Madeline get out of her case for which she wrongfully spent a decade in prison.
After her release, Madeline and Easy join hands and open up a new law firm to defend the wrongfully accused/convicted. Their firm is not as well-established as other firms, but it is the partners' sheer conviction and will to do good that has helped them become a major force. Their company has two employees, Bodie Quick and Violet Price. They both talk on their own podcast about the cases the firm takes on. Despite having an interesting premise, the series uses age-old tropes in its plot devices, and takes down the scope of performance by the actors with its below-average dialogue writing.
5. The Good Fight (2017-)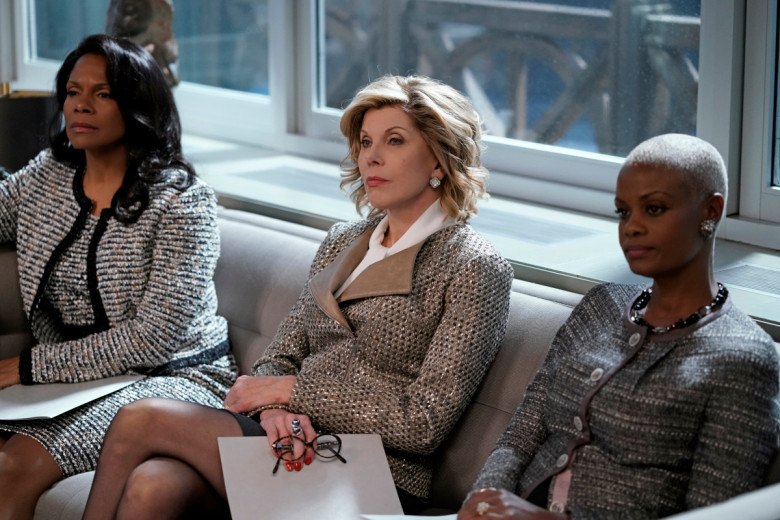 A spin-off of the highly popular TV series 'The Good Wife', this show centers around the character of Diane Lockhart. The series begins a day after 'The Good Wife' ends, during a time when a massive financial scam finds Lockhart losing all of her life savings and the reputation of her disciple, Maia Rindell, in the business getting crushed completely. This makes them quit their high-paying jobs at the reputed law firm called Lockhart, Deckler, Gussman, Lee, Lyman, Gilbert-Lurie, Kagan, Tannebaum, & Associates, and they join the firm of Lockhart's previous employer Lucca Quinn- Reddick, Boseman, & Kolstad. Despite Lockhart being the main character, the series follows the lives of both Maia and Lucca as well. The show is highly influenced by the political issues of the time in which it is set, and this helps it achieve a unique authenticity.
4. Goliath (2016-)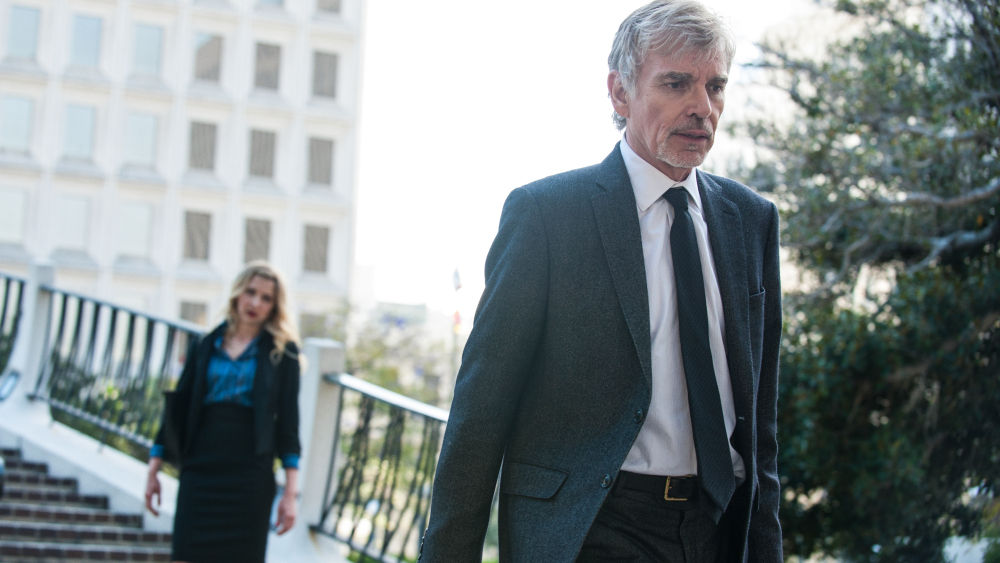 Billy Bob Thornton is a highly underrated actor who surely deserves more mainstream success than what he gets. In this Amazon Prime original series, Thronton shows what he is truly capable of as an actor. He plays a character called Billy McBride, a lawyer who was once highly successful and one of the most well-respected professionals in his business. Also a partner at a law firm, McBride decides to quit everything when he comes to know that one criminal he had saved from prison has ended up murdering an entire family. This causes McBride to question his faith in law and he leaves everything. However, life forces him to enter the court once again, and this time McBride has to prove to the world that he has always been one step ahead of the firm that he helped to grow and prosper. Thronton is at his best in the series. The writing on the show must also be appreciated.
Read More: TV Shows Like True Detective
3. Chicago Justice (2017)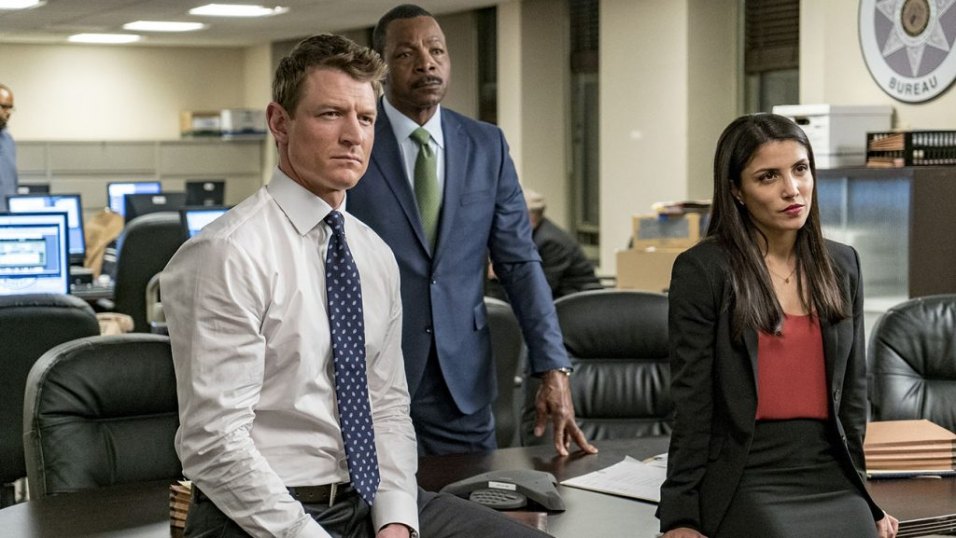 Dick Wolf has created a sensation with his Chicago shows which cover several aspects of the city's law enforcement as well as medical services. With 'Chicago Justice', he moves to the sphere of the State Attorney's office. This series focuses on the professional lives of several lawyers, showing how they tackle some of the most difficult cases while keeping a balance between politics, media opinion, and an unobstructed way towards achieving justice. The series naturally has crossover episodes with the other 'Chicago' shows. 'Chicago Justice' maintains the high quality of production and performances as seen in the other shows of the franchise.
Read More: TV Shows Like Mindhunter
2. Suits (2011-2019)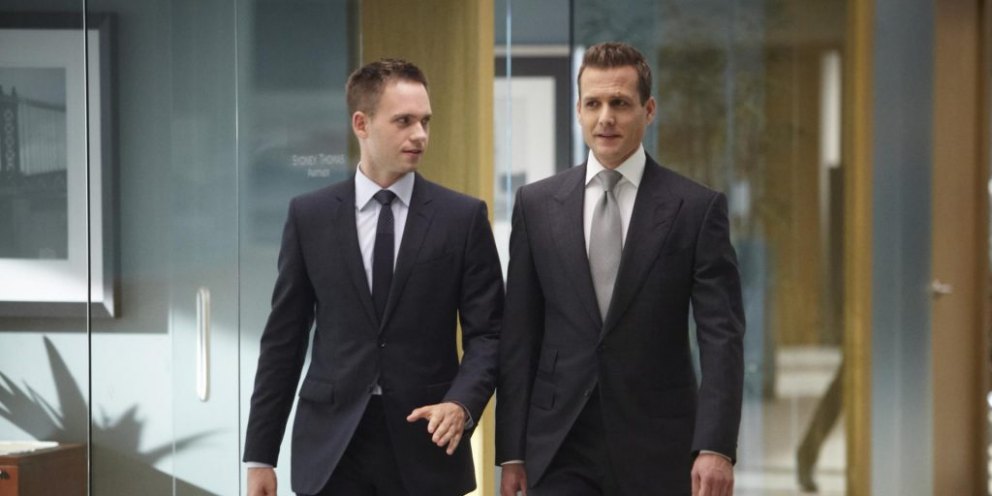 'Suits' is the story of a young college dropout called Mike Ross who is unbelievably good with law despite having no education in the field. One of New York's most eminent lawyers, Harvey Specter, enlists him to join his firm and work for him. But nobody else can know that Mike has no institutional backing to support his knowledge in law. Mike and Harvey prove to be a deadly duo who use their skills to becomes the city's most eminent law specialists. The series has several amazingly written dialogues. The characters are engaging and the situations they find themselves in are rather intriguing.
Read More: TV Shows Like Suits
1. Better Call Saul (2015-)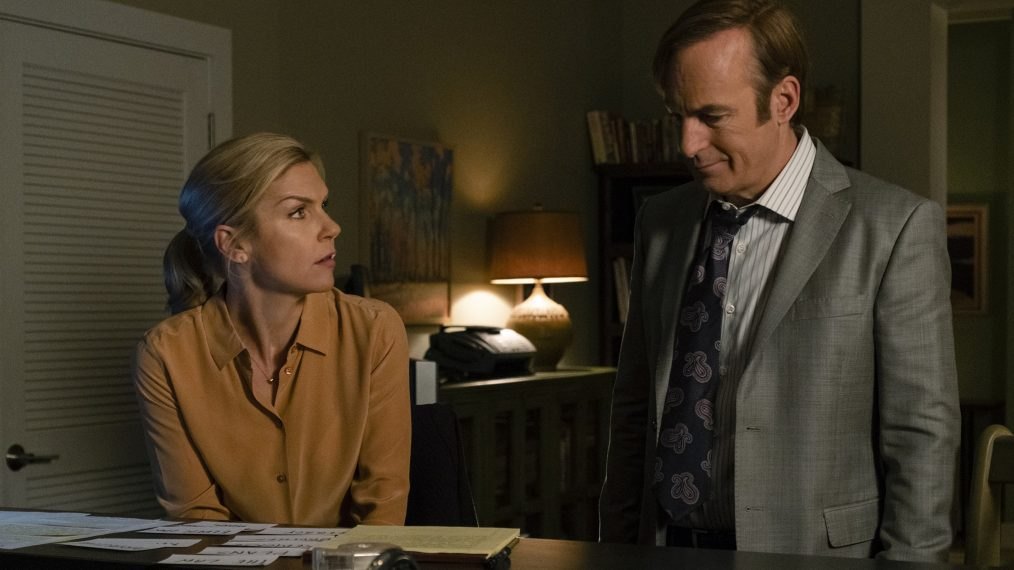 If you have enjoyed watching 'Breaking Bad', then this is a show you will simply adore. We can easily say that Saul Goodman is one of the most fascinating characters of the former show, and here we delve deep into his backstory, learning how Goodman came to be such a shrewd lawyer. 'Better Call Saul' is, without a doubt, one of the best television shows in recent times. While it does not have the action of 'Breaking Bad', it is meticulously plotted with electrifying scenes and fascinating characters.
Read More: TV Shows Like Better Call Saul