Ever since its premiere back in 1978, ABC's '20/20′ has been delving deep into one haunting true-crime account after another to really shine a light upon the dark, sordid side of human nature. Thus, of course, its season 45 special 'The Case Of The Killer Clown,' chronicling the 1990 homicide of Marlene Mae McKinnon Warren at the door of her own home, is absolutely no different. And now, if you wish to learn more about the same — with a focus on the events to have transpired, its ensuing investigations, as well as its overall aftermath — we have got the details for you.
How Did Marlene Warren Die?
Although Marlene was born into a rather middle-class home in Michigan on April 15, 1950, she was leading a completely different life in Florida by the time 1990 rolled around due to her resolve. In fact, the then 40-year-old was not only a married mother of two residing in the luxuriously private community of Wellington Aero Club, but she also managed the family's rental properties. However, what mattered to those closest to her once everything turned upside down was not her success or estate yet the way she'd always been a kind, caring, bubbly, and adoring woman.
It was actually in the late morning hours of May 26, 1990, when Marlene was shot at point-blank range upon answering her 15470 Takeoff Place front door to someone dressed as a clown. As per reports, the latter had wordlessly handed her a basket flower arrangement of carnations and two balloons, one of which read 'You're the greatest,' before firing their weapon right at her face. The truth is first responders had managed to rush her to Palms West Hospital almost immediately, but she sadly died of her injuries two days later — the bullet had gotten stuck in her spinal cord.
Who Killed Marlene Warren?
According to official documents, Marlene's then 21-year-old son Joseph "Joe" Ahren had witnessed nearly every aspect of her senseless murder since he was still living at home at the time. He'd actually invited some friends over and was having breakfast with them in the family room when the doorbell suddenly went off, per his police statements, following which chaos ensued. He vividly remembers her mother had exclaimed, 'Oh, how pretty!' upon noticing the flowers, and then there was nothing but the gunshot as well as the clown calmly walking back to their vehicle.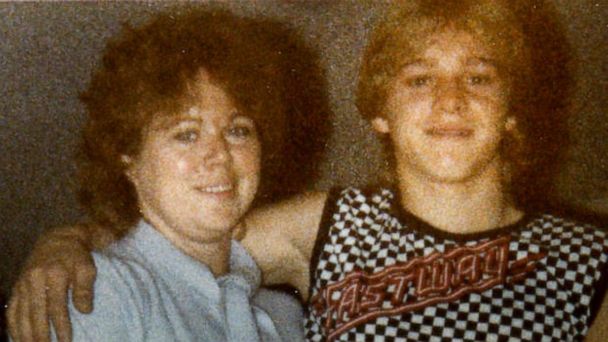 It was a neighbor who'd subsequently dialed 911 while Joseph tried to tend to Marlene alongside his friends, yet he later told detectives this clown was dressed in the most typical way possible. They bore a bright orange wig, a red bulb nose, and a messily painted-on smile, plus their car was a white Chrysler convertible — the same kind that'd been stolen from Michael Warren's dealership a month prior. However, because the victim had no known enemies and these pieces of seemingly crucial information yielded no concrete physical evidence or potential suspects, her case soon went cold.
Therefore, it ostensibly wasn't until a few different people came forward with facets of Marlene's personal life that a new angle of investigation focusing on her last few months came to light. It'd always been evident her shooting death was a crime of passion owing to the clear intention behind it, but these claims specifically suggested her husband Michael could've been involved. After all, while relatives alleged she wanted to leave him over suspicions he'd been having an affair yet was afraid something might happen because the dealership as well as other properties were in her name, an inmate named Edward Bahr boasted he had hired him to kill her.
Marlene had reportedly gone as far as to tell her mother, "If anything happens to me, Mike done it," and Edward had supposedly told a fellow inmate "that a 'female biker type' got the clown costume from the Stoplight costume shot, [and that] he was hired by the husband of the murder victim during a meeting at the Mermaid Bar." The latter had apparently even given accurate details of the offense by asserting "he dressed up as a clown and shot the woman, that her husband owned a used car lot named Bargain Motors, that a young male had come out of one of the rooms right after the shooting."
But alas, since none of these declarations could be verified at any point during the ensuing inquiries, Marlene's case remained unsolved, that is, until authorities chose to take a fresh look in 2014. It was then that Sheila Keen-Warren — not Michael, but his alleged mistress-turned-wife (2002) — was purportedly linked to the brutal 1990 homicide with the help of advancements in DNA technology.
As per court records, the DNA samples considered evidence here come from brown human hairs and orange fibers recovered from the Chrysler LeBaron found abandoned in 1990 itself. Plus, apart from a search of Sheila's home yielding proof of similar aspects, a local store owner also positively identified her as the one who'd purchased a clown costume mere days prior to the incident.
Moreover, it has even been established Sheila bought the two balloons from a Publix grocery near her home an hour before Marlene's shooting, apparently the only place they were sold. She was thus arrested from her base in Abingdon, Virginia, in September 2017, only to soon be extradited to Florida, where she ultimately pleaded guilty to a single count of second-degree murder on April 25, 2023.
Read More: Sheila Keen-Warren: Where is the Killer Clown Now?