When Marlene Mae McKinnon Warren was shot right in the face at the doorstep of her home on May 26, 1990, it left not just the state of Florida but also the entire nation shaken to its very core. After all, as carefully explored in ABC's '20/20: The Case of the Killer Clown,' her perpetrator was dressed in a complete jester costume with an orange wig, a red nose, and a drawn-on smile. So now that this character has been positively identified as Sheila Keen-Warren, let's find out more about her, her background, her Warren connection, as well as her current standing, shall we?
Who is Sheila Keen-Warren?
It was reportedly back in the 1980s when Sheila first came across power couple Marlene and her husband Michael Warren upon landing a full-time job at the latter's used/rental car dealership. We say "power couple" because apart from the latter operating this business (under his long-time wife's name), they also had several rental estates across West Palm Beach that she handled. However, things changed by the time 1990 rolled around as the boss allegedly got involved with his new employee despite them both being married — the former's spouse was a co-worker too.
According to reports, Sheila was a repossession agent for Michael so they often had direct, one-on-one discussions regarding the available stocks, only for it to gradually turn into much more. That's when Marlene seemingly began suspecting his infidelity too and wondered whether she could really leave him and take everything she legally owned, just to suddenly, brutally wind up dead. It thus comes as no surprise authorities extensively questioned the duo within the first few weeks of the incident itself, yet they vehemently maintained there was no love affair between them.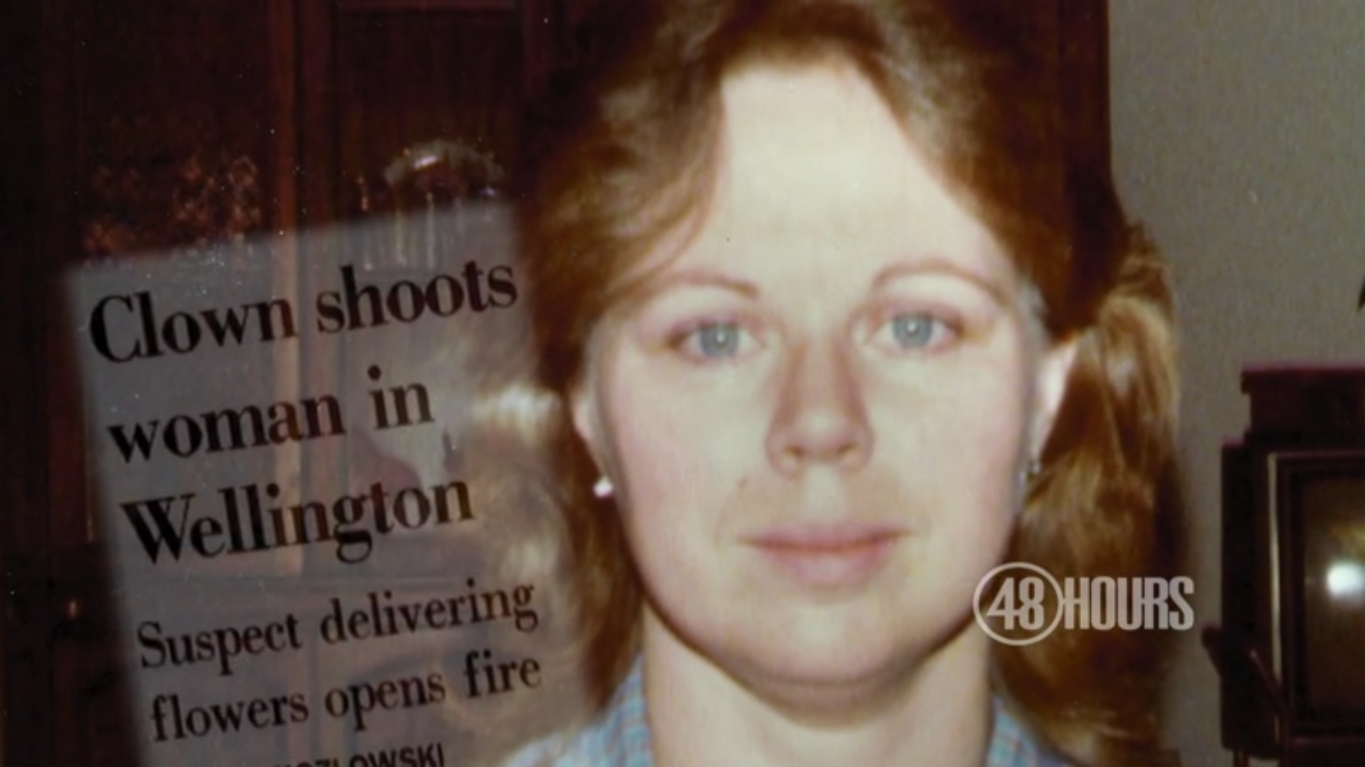 Nevertheless, incriminating evidence against Sheila began piling up in the ensuing years, and it'd all started with the theory she could've slain Marlene in the hopes of starting afresh with Michael. First things first, nothing substantial has ever been uncovered in opposition to the latter, but costume shop workers have since confirmed the former had bought a clown suit in mid-May 1990. Moreover, it has been established it was she who'd purchased the two extremely specific balloons found at the crime scene from a Publix grocery near her home an hour before the shooting.
The fact the clown's supposed getaway car was recovered within four days, only to yield long brown hairs and "orange-like fibers" similar to those found in Sheila's home, didn't help her case. Neither did the report she had tied the knot with Michael in 2002, shortly following which they moved to Abington, Virginia and became owners of a restaurant just across the Tennessee border. Yet it wasn't until detectives decided to look into this cold case with a fresh perspective in 2014 that advances in DNA technology ostensibly linked her to the homicide through the hairs.
Where is Sheila Keen-Warren Now?
It took over 27 years, but Sheila (also known as Debbie) was finally arrested for Marlene's murder in the first degree from near her base in Washington County, Virginia, on September 27, 2017. She was subsequently extradited to Palm Beach County, Florida, where she awaited a jury trial for more than five years upon pleading not guilty before finally facing court around early 2023. Yet the 59-year-old ultimately changed her mind and thus plea deal to guilty for the reduced charge of second-degree murder in exchange for a mere 12 years behind bars on April 25, 2023.
"Sheila Keen-Warren has finally been forced to admit that she was the one who dressed as a clown and took the life of an innocent victim. She will be a convicted murderer for the rest of her days," State Attorney Dave Aronberg said in a public statement after the deal's signing. Though the convict's attorney maintains this plea is still a massive win for her as "The state of Florida originally wanted to execute her, but now she is going home in 10 months. While it was difficult to plead guilty to a crime she did not commit, it was kind of a no-brainer when there is a guarantee that you will be home with your family."
The prosecutors have since argued this assertion by stating Sheila will spend at least two years behind bars, but it is still comparatively lenient because her plea deal specifies she gets credit for time already served (2039 days). Regardless, as of writing, the 59-year-old continues to be detained in a state facility.
Read More: Joseph Ahrens: Where is Marlene Warren's Son Now?