With a growing acting portfolio under her belt, Martyna Byczkowska has emerged as a commendable talent from the Polish filmmaking world. As such, her leading role in Netflix's 'Absolute Beginners' (Originally 'Absolutni Debiutanci') as the driven and passionate Lena brings the young actress into the focus. The story revolves around a life-changing summer with three teenagers, Lena, Niko, and Igor, as the narrative's center of attention. The show easily captivates the viewers' attention through relatable storylines and diverse characters,
Likewise, Byczkowska's performance as Lena, a teenager on the autism spectrum with a deep-seated love for filmmaking, and her best friend, Niko, effortlessly endears the actress to the audience and leaves them intrigued. If you've found yourself in the same boat and wish to know more about the Polish artist, we've got you covered!
Martyna Byczkowska's Early Life, Training, and Career
Born in 1995, Martyna Byczkowska is of European descent, hailing from Gdynia, Poland. From an early age, the aspiring artist tried to pursue the theatrical arts by starting her training at Panstwowa Akademia Teatralna Warszawa in 2014. As she trained in the art of acting and performance, Byczkowska took part in various artistic endeavors, such as the 2015 Zero Projects program performance 'Iluminacje,' where she played the role of Marta, directed/ choreographed by Liwia Bargieł.
Byczkowska distinguished herself by winning the Best Actor Award in 2017 as a fourth-year student during her early studies in the acting department. Eventually, as her talent grew, new creative avenues opened up for Byczkowska aside from theater work. Thus, she had her on-screen debut in Daniel Leo's 2017 film 'Man Proposes, God Disposes.' Over the years, the actress continued to grow and made several appearances across multiple TV shows and films.
Likewise, in her ever-expanding training, Byczkowska honed on her other skills, pursuing the arts of dancing through multiple styles and her musical talent with a Mezzo-soprano vocal range. These skills helped her shine through in her theatrical career. Aside from the same, the young artist also dabbled in the more comedic undertakings of clowning, improvisation, and pantomiming. Soon, she left her mark on the industry with notable titles like 'The Woods,' 'Mental,' and 'Na Chwile, Na Zawsze.' In the short time since the actress entered the industry, she has already earned multiple credits through her blooming talent and ambitious drive.
Furthermore, with her 2022 role as Hania Mazur in the popular Netflix show 'Skazana,' Byczkowska's professional career started to gain significant traction. Yet, 'Absolute Beginners' brought an unprecedented focus on Byczkowska, who embodies the role of the central protagonist in this refreshing Polish coming-of-age narrative.
Martyna Byczkowska Is Not Dating Anyone
As an artist of the younger generation, Martyna Byczkowska can be found across multiple social media channels, including her Instagram, where she shares a cultivated range of photographs from her everyday life. While the actress often promotes her work on her page through several behind-the-scenes shots of her projects, her Instagram remains mostly saturated with creative and compelling photography.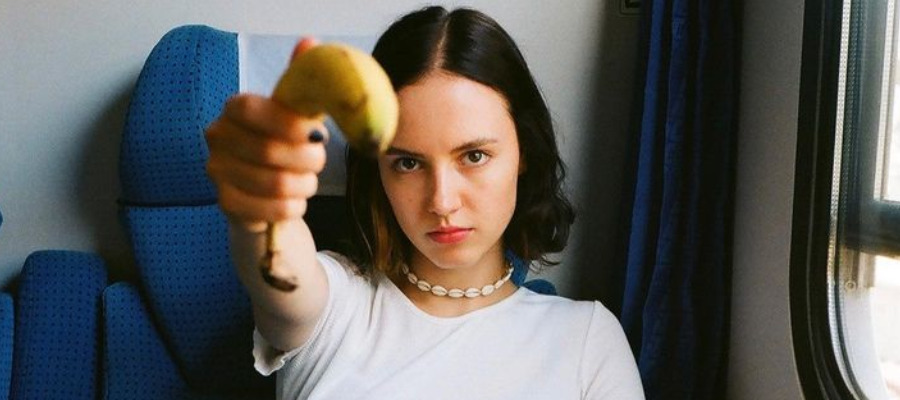 Nevertheless, Byczkowska has yet to share any personal information about her private life away from the camera. For the most part, fans can find updates about her close friends and family, including Hubert Miłkowski, another Polish actor and former alumni of 'The Woods,' where he played the younger version of Pawel Kopinski.
Similarly, Bartłomiej Deklewa, Byczkowska's co-star in 'Absolute Beginners,' who helms the role of Niko, also features frequently on the actress' Instagram and vice versa, suggesting a strong friendship between the duo. Nonetheless, apart from the usual pop-ups of her close friends, her social media provides no suggestion toward a public romantic relationship. Instead, the actress is focusing on her career with multiple projects lined up for her.
As of now, Byczkowska has her name attached to projects like 'Skrzyzowanie' and '1670,' a historical comedy show, among others. Needless to say, we're excited to see what the future holds for Byczkowska and look forward to her creative endeavors.
Read More: Is Netflix's Absolute Beginners Based on a True Story?