While Netflix's 'Selling Sunset' has seen many romances boom over the years, few have captivated us as thoroughly as the one between Mary Fitzgerald and Romain Bonnet. The couple's journey from the very first season of the reality show has been one that one could not help but root for. That is not to say that they have not had their fair share of trials along the way that have left the public wondering about the latest update on the pair's marital status.
Mary and Romain's Selling Sunset Journey
The starting of Mary Fitzgerald and Romain Bonnet's love story began when the latter flew to Los Angeles, California, while looking for a home. "Romain flew out to look at some homes in the area, and I was his agent! We hit it off from there. His modeling agency encouraged him to relocate because of all the bookings in the LA area," Mary told Women's Health Magazine. That said, many could not help but ponder upon how much younger Romain is than Mary, pointing out that the Netflix star's partner is only about four years older than her son, Austin Babbitt.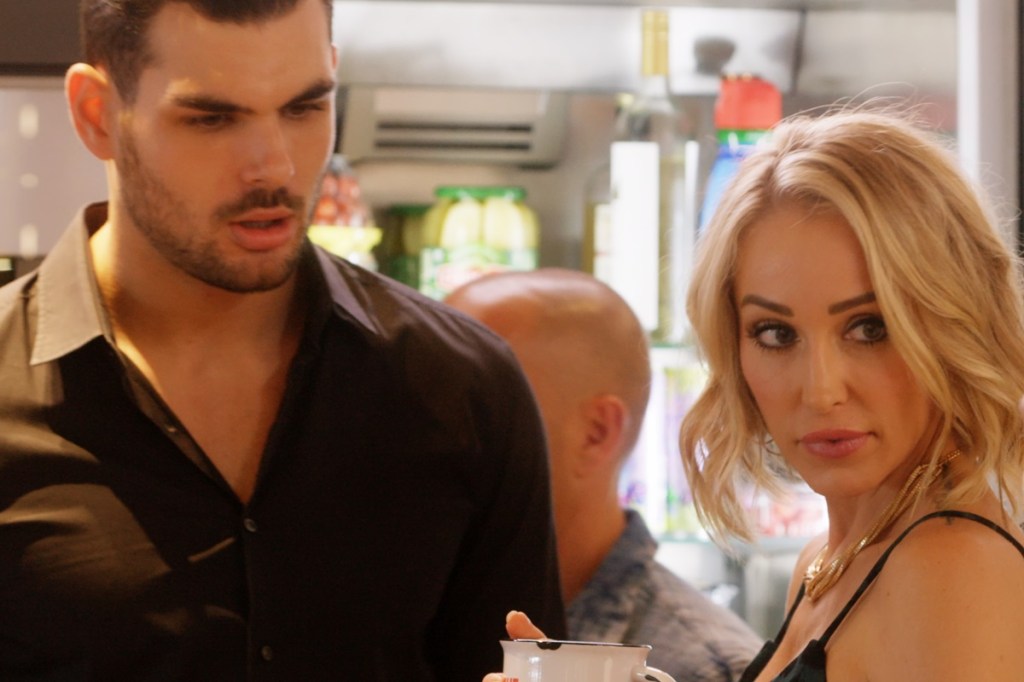 However, it is evident that Mary and Romain do not seem to think of their age gap as a reason for which one should worry about their relationship. After all, who can forget the heartwarming proposal that Romain organized for Mary, which we ourselves got to see at the end of season 1 of 'Selling Sunset.' Interestingly, the couple had actually already been married legally when Romain popped the question on-screen, though the details of the same were revealed much later.
As it turns out, Mary and Romain had gotten married at the Ventura Courthouse on March 9, 2018, about 19 months before the lavish wedding that took place on October 12, 2019. However, the pair had their reasons for choosing to do things in this particular manner. "Mary and Romain had a civil union a couple of months before the show began filming in June of 2018, but they chose not to tell any of their friends or family, as they were still trying to see if their relationship would work out in the long term. In their minds, they weren't properly married until the wedding that was filmed during the show," a representative of the couple told US Weekly in August 2020.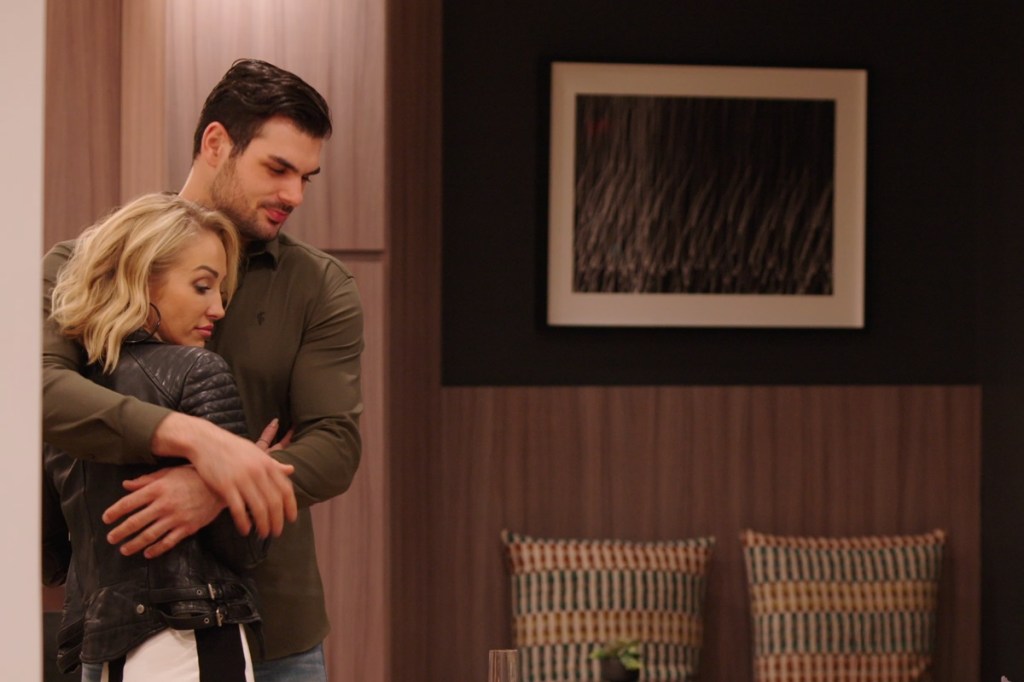 Over the years, the couple's time together on the show has been a steady one. The two have often supported each other through thick and thin, even when Romain was at odds with Davina Potratz following the latter's comments about the engagement ring that Romain had given to Mary. Since marrying Mary, Romain has also joined The Oppenheim Group, working for the company's construction needs when he is not doing modeling assignments.
Are Mary and Romain Still Married?
It seems like Mary Fitzgerald and Romain Bonnet's married bond is as strong as ever. The couple had their own journey in season 7 of the show that was certainly not easy to watch, though they weathered the pain while standing by each other. At the start of the season, Mary and Romain found out that they were pregnant. Fans of the show are likely aware that Mary and Romain have long wanted to be parents. In season 6 of the show, they tried to freeze embryos to hopefully start their own family one day, though the attempt was not successful. Hence, the unexpected pregnancy of Mary was much welcome news.
Later on, Mary and Romain (who was working on the new Oppenheim office in Los Angeles) shared the news of their pregnancy with their fellow colleagues and received many congratulations. However, during a routine ultrasound, they received the news that the much-anticipated baby was no more. The news devastated the couple, especially Mary, who had been looking forward to being a mother once more. Despite their initial heartbreak, it seemed evident that Mary and Romain would not let this development break their spirit.
Following their time on season 7, Mary and Romain seem to be as close as ever. They have been more than happy to share updates on the home renovation project they have undertaken. Additionally, they celebrated their fourth wedding anniversary on October 12, 2023, with much joy in their hearts. If anything, it seems like Mary and Romain's marital bond is as strong as ever and that they continue to hold much love for those whom they call family, including their dogs, Nico and Zelda.
Read More: Are Jason Oppenheim and Marie-Lou Still Together?