Although it's true that the romance between Mary Fitzgerald and Romain Bonnet from Netflix's 'Selling Sunset' initially raised a few eyebrows, they've since proved they're perfect for one another. That's because despite the fact they've faced several issues over the years, with the primary ones concerning their 13-year age gap and them starting a family, they've really, willingly stuck together. So now that season 7 has also revealed their journey through a miscarriage, let's find out more about the same and uncover precisely where the couple stands today on this precise matter, shall we?
Mary Fitzgerald's Reservations on Having Kids
It was back in 2017 when nearly 37-year-old Mary first came across Romain in a professional setting, just for them to soon get involved before tying the knot in a civil ceremony in March 2018. The truth is the couple actually kept this a secret until they promised each other forever publicly in October 2019, by which point the realtor had clarified she wasn't sure if she ever wanted more children. We say more because she already has a son named Austin, who happens to be merely two years younger than her husband — she'd had him at 15/16, which did leave a scar on her in the form of trauma.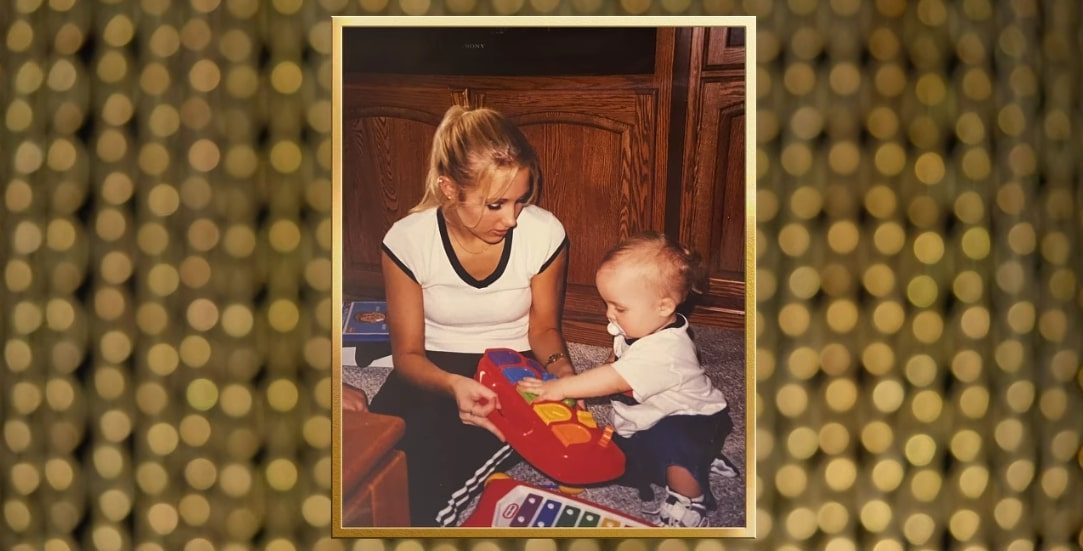 "Obviously, not a planned pregnancy [with Austin]," Mary candidly said in season 7. "His dad was out of the picture within the first year, and it was difficult being a teenage, single mom. I made so many mistakes just trying to get by and not knowing what I was doing. It scared me to ever have another child without having my sh*t together basically." However, by early 2022, having moved into a new place of their own and realizing she wanted Romain to have the opportunity to have kids one day, she decided to freeze her embryos.
Mary's and Romain's Pregnancy Journey
According to reports, Mary and Romain's first round of embryo freezing unfortunately did not work in the way they'd expected, driving them to decide it was time for them to begin trying naturally. They didn't put any pressure on themselves since they knew the former's age could maybe cause complications, yet they were also determined in their efforts as they knew miracles could happen too. And one occurred while they were finally on their honeymoon in Bali in early 2023, a month before Mary officially changed her last name.
But alas, they sadly lost the baby before they could even reach the 12-week mark — Mary had a miscarriage, a septic miscarriage, so she had to have surgery to avoid any health issues herself. This was obviously difficult for both her and Romain, but he still managed to go the extra mile every day to ensure she was okay because it was her body that endured this, claiming he'd heal if she did.
Therefore, with such support amongst one another as well as a few close friends, Mary and Romain have gradually not just been dealing with their loss but also making efforts to try and conceive again. From what we can tell through their public online presence as of writing, the couple hasn't been successful yet, but they're not losing hope in any way, shape, or form. They're really hanging in there.
We should also mention that Mary has already bravely opened up about her miscarriage on Instagram (in March 2023), as seen above, where she clearly stated, "I guess the only reason why I've been silent for a long time — and the reason why I'm speaking out now — is because I do realize how common this is and how many people go through this. I needed a minute because there are so many eyes on me and everyone judges and everything, and it has been rough to say the least, but there's still hope."
The 43-year-old then tearfully added, "I'm gonna continue to share [my journey] because we're going to keep trying, and I'm going to leave it at that. I'm gonna continue to share it, and we're going to have very good news very soon. If any of you guys are also going through it, please know you're not alone, and we're gonna get there." We honestly hope the very best for this couple and pray that all their dreams will soon come true.
Read More: Has Bre Tiesi Left The O Group?