Lifetime's drama film, 'Would You Kill for Me? The Mary Bailey Story' brings to the screen a gut-wrenching story about a family whose days are clouded by the shadow of a domestically abusive man. Veronica, who lives with her elder mother, Ella, and her young daughter, Mary Bailey, engages in a relationship with Willard Simms, who turns out to be a miserably abusive man. As a result, the man's presence in the three women's lives continues to threaten their well-being until one dreadful day that frees the women from his torment.
However, his death brings a whole new set of complications for the family, who must now undergo a trial to uncover the truth about who pulled the trigger that killed Willard Simms. Directed by Simone Stock, the film is a dramatized biographical story about Mary Bailey's violent and unstable childhood when her mother compelled her to kill her abusive stepfather at the innocent age of eleven. If the emotional story about Bailey's life has tugged at your heartstrings and left you curious about the woman, here is what you need to know about her current whereabouts and life.
Who Is Mary Bailey?
Mary Elizabeth Bailey grew up in West Virginia under the loving care of her grandparents, who took her in after 16-year-old Priscilla Wyers gave birth to her following an affair with a married man. Mary's grandparents gave her a peaceful childhood, loving and caring for her as their own. Even after her grandfather, who was a former coal miner, passed away due to Black Lung Disease, the young girl maintained her distance from her birth mother, with only her grandmother looking after her.
Nevertheless, eventually, Priscilla convinced the two to move in with her for financial and familial aid. Under Priscilla's roof, Mary was forced to live with stepfather Wayne Wyers and her younger step-brother. From then on, her childhood took a drastic turn, shrouded in physical, mental, and emotional abuse. While Wayne consistently exhibited violent behavior toward Mary and her brother, Priscilla continued to stand by without regard and even abused the young girl herself a few times as well.
"One of the worst beatings I got was from her," said Bailey, recalling the past incident when Priscilla hit her buckle-ended belt for showing empathy toward her crying baby brother. Suffering seemed to saturate Mary's childhood. The worst of it came in February 1987, when Wayne Wyers' violence pushed Priscilla to the edge. However, instead of bearing the cross on her own, Priscilla handed her eleven-year-old child a gun.
Even though Mary was vehemently against the idea and begged against it, Priscilla didn't budge. In the end, after two failed attempts, Mary had to put a bullet in drunkenly passed out Wayne's stomach. Although Wayne's death brought a certain escape for the family, the mother-daughter duo had an intense court session ahead of them and emerged from it a scattered family steeped in trauma.
Where Is Mary Bailey Now?
After Wayne Wyers' death, Mary Bailey was charged with murder alongside Priscilla, but only the latter was convicted for the crime. On the other hand, Mary had to leave her grandmother behind and move into the foster care system. Although grateful for the foster families she lived with, Mary exited the system at 17, bereft of a sense of belonging.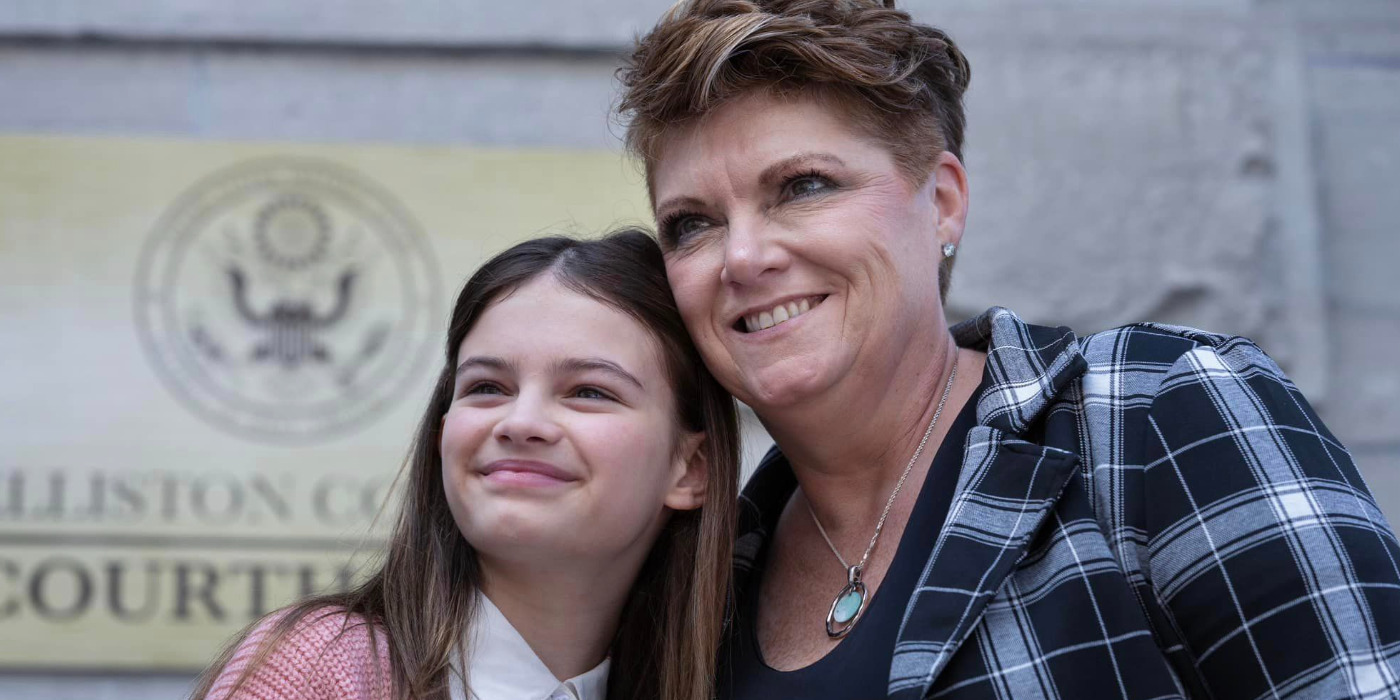 Consequently, when Priscilla reached out to her, searching for a testimony to fast-pace her parole, Mary agreed. Nevertheless, the two couldn't reconcile and become parts of each other's lives just yet due to Priscilla's recklessness. Therefore, Mary decided to look for new beginnings in North Carolina, where she currently resides with her husband in Gastonia.
Mary and her husband, an attorney, own a medical uniform business together called Pinks Uniforms. Similarly, the woman has embraced another found family in her life: one of her former foster care families who adopted her at 33 and became her legal parents. "My whole life, I had wanted it," said Bailey about a significant instance of her life. "Now I have people I call Mom and Dad."
Furthermore, the woman went on to chronicle her tragic childhood experience in the empowering novel, 'My Mother's Soldier,' which she published in 2020. The novel's writing process proved to be cathartic and therapeutic for the woman. Mary also found other ways to heal from her past through numerous channels, especially her unwavering faith that continues to bring her perspective and happiness.
Referencing the same, Mary noted on her website, "What happened to me, I can't continue to blame people. As I move through life, I try to keep that in mind [that] Jesus forgave people. I'm not perfect, but I try and offer grace. That's why I've forgiven my mother." Despite their previous history, Mary and her mother did manage to reconcile in 2022, when they spent their first Mother's Day together shortly before Priscilla passed away.
For fans looking for more updates about her life and wish to follow her in her professional career closely, Mary Bailey can be found across her social media profiles, including Instagram. Aside from career updates, the author also shares about her personal life on the site, with her pet dog coming up as a recurring personality on her feed, alongside some of her best friends.