A stellar cooking reality show that aims to find the best amateur cook in the United States, 'MasterChef' brings together some of the biggest names in cooking under the same roof. The contestants undergo grueling tests with absolutely zero room for error or carelessness. However, the show is a massive platform for people willing to make it big in the food industry. Hence, fans are curious to know where past contestants have ended up post-filming.
Miller Now is an Author of a Cookbook Today
Whitney Miller was just 22 years of age when she competed in 'MasterChef' season 1. Although she didn't have much experience compared to others, her ambition and commitment led to the creation of some incredible dishes, which put her way above the rest and even won her the 'MasterChef' crown. Post-filming, Whitney completed her college degree and released her first cookbook titled 'Modern Hospitality: Simple Recipes with Southern Charm' in 2011.
Besides, in the same year, she made a return as a guest on 'MasterChef' season 2 and had contestants recreate one of her signature dishes. In the years that followed, Whitney developed recipes and videos for several companies, including SousVide Supreme and Southern Living. She worked with Panera Bread as a featured food expert in 2013 and has offered several cooking classes on various platforms.
Whitney even appeared on several TV shows and committees before releasing her second cookbook titled 'Whitney Miller's New Southern Table: My Favorite Family Recipes with a Modern Twist' in 2015. Since then, she has worked as a chef at the 4R Restaurant Group, is a brand ambassador for ENVY Apple, and, in 2019, established her cookie company, Whitney's Cookies. Besides, the Instagram creator is happily married to Ryan Humphrey, and the pair are parents to three wonderful kids – Miller, Harrison, and Mackenzie.
David Miller is a Tech Manager Today
David Miller, a Boston, Massachusetts-based software engineer, gave the competition his all and was considered a favorite to win. He managed to amaze the judges through his skills and determination and subsequently booked his berth in the season finale. However, he was ultimately bested by college student Whitney Miller, who became the first 'MasterChef' winner.
Although David gained worldwide fame as an excellent chef through his appearance on 'MasterChef,' he chose to return to his job as a Principal Engineer at Vistaprint. In 2020, David decided to switch jobs and found employment as a Vertical Owner/Tech Manager for the Boston-based company Seismic. Recently, he took to his Facebook account and divulged the ups and downs that have kept him busy. Despite having to see his father go through serious heart surgeries, the father of two daughters remains undeterred. Based in Massachusetts with his wife Sarah and their two children, the television personality even posts delicious recipes on social media at times.
Lee Knaz Owns a Catering Company Now
A bartender from Venice, California, Lee Knaz, took 'MasterChef' season 1 by storm and made his way onto the top three. However, his skills fell short at the tail end of the competition, and Lee was eliminated in the third position. Following his stint on 'MasterChef,' Lee established his own catering and food delivery company, Mission Olive LLC, through which he made delicious Mediterranean food accessible in the Los Angeles area. It did not take long for his company to gain popularity, and Lee has been featured in several reputable publications.
In 2016, he became a panelist on The Mediterranean Diet Roundtable, an event that brings together the who's who of the U.S. Food Industry in an effort to provide a balanced nutrition plan through a Mediterranean diet. Besides, in the same year, Lee also became the host-cum-chef of the TV show 'Recipe Hunters.' On the personal front, Lee married actress Alyshia Ochse in 2015, and the two became parents to a wonderful daughter, Veeda. However, due to reasons left under wraps, the couple seemingly filed for divorce in 2020, and the case has since disposed.
Sheetal Bhagat Owns a Tequila Brand Now
The Indian-American contestant with a flair for symphonic melodies remained a forerunner throughout the series. Despite losing the top spot, the cooking show gave her the strength to eradicate the impeding roadblocks from her life. After leaving a tumultuous relationship, Sheetal managed to exponentiate her career. She remained at SBVS, Illinois, till 2015 as the Director of Choral Activities.
Besides a booming career, she also began pursuing music professionally. The television personality made an appearance at several events and even hosted NBC's 'Non-Stop Chicago.' Over the years, Sheetal has worked with various producers and composers. She commands excellence in choral, jazz, rock, gospel, and even country music. In 2014, she established her spirits brand, Spice Note LLC. Based in Chicago with her husband, an architect, and their son, the University of Michigan-alum continues to find new opportunities.
Sharone Hakman is an Instagram Creator Now
After getting laid off from his job as a financial advisor, Sharone decided to audition for 'MasterChef.' This decision ultimately set the precursor for his career trajectory. Years since he first appeared in the cooking competition, Sharone has used his intersectional skills to succeed as a Chef and television personality. He has since hosted and judged shows on The Food Network, National Geographic, and NBC. Weaving his generational teachings, Sharone still cites his grandmother as his initial inspiration for stepping into the kitchen.
As the grandchild of Holocaust survivors, the television personality continues to channel their traditional cooking methods into his practice. He is currently helming the operations at Chef Hak's as Founder. He launched Chef Hak's, a sauce and dressing brand in 2014. Since then, his unique sauces and salad dressings have become available across thousands of stores in the States. On the personal front, Sharone enjoys equal happiness and joy with his wife, Monica, and their two sons. The Instagram creator also hosts local events and conducts online masterclasses for fans.
Mike Kim is Living a Private Life Now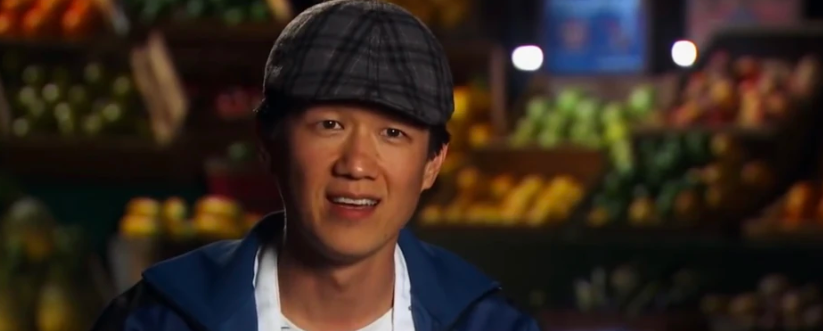 After securing the sixth position in the competition, Mike Kim went on to establish his pop-up restaurant in Los Angeles. In partnership with his friend, the chef established RnD Table, a specially curated dining pop-up. Since its closure in 2011, the television personality has maintained privacy on his personal information. Mike had previously worked as a server and held stints at The Bazaar at the SLS Hotel and several other eminent places. He has also worked as an Executive Chef for Plan on Q, an events company, and currently owns his private chef practice – The EpiQurean Way.
Jake Gandolfo is Focusing on Spending Time With Family
After leaving behind his job in construction, Jake kickstarted his journey in the restaurant industry. Since his exit from the show, Jake has displayed his proficiency in the kitchen by working on several events. Additionally, he starred in 'Beat Bobby Flay' and started working as the Pit Master at Blackboard Barbeque. Based in Idaho, Jake is currently the Owner and Chef at The Rockin' J Ranch. Apart from his booming career, the television personality also enjoys spending time with his partner, Stef Brown.
Tracy Nailor is a Medical Director Now
Leaving behind her career in healthcare, Tracy hoped to explore the horizons of her abilities through 'MasterChef.' Alas, a failed pasta dish ended up becoming the reason for her exit. Nevertheless, the television personality has remained undeterred. Having returned to her career in healthcare, the John Hopkins alum resumed her work as a physician. Over the years, she has imparted her knowledge as an Adjunct Professor and even worked as a Medical Consultant.
Currently, Tracy is the Medical Director for Aetna, a CVS Health Company. She is also active on her Instagram and shares snippets of her life with an ever-evolving following. In addition to hosting the 'Profession to Passion' podcast, Tracy enjoys spending time with her son, Bryce. Additionally, the television personality keeps her passion for cooking and fitness alive.
Kim Dung is Focusing on Her Family Today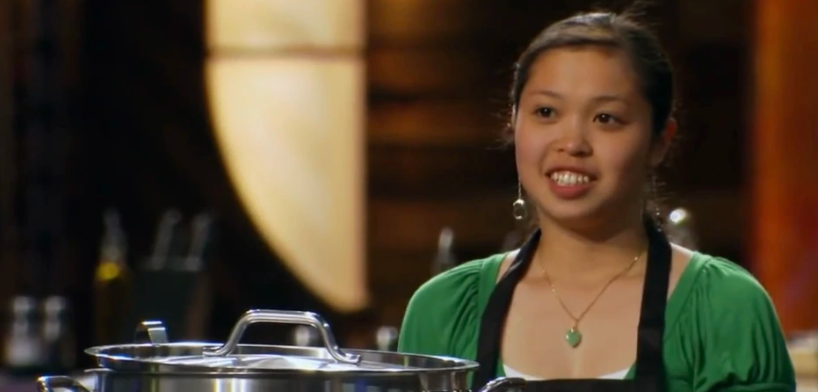 Only a college student at the time of her appearance, Kim Dung managed to impress the in-depth knowledge of flavor. However, after a passion fruit fondue debacle, the Louisiana native ultimately returned home. After exiting television, she returned to her studies and finished her college degree. From what we can tell, Kim Dung worked part-time at a restaurant in addition to completing her degree. As far as we can tell, she is now the mother of two lovely daughters and enjoys life with her family.
Anthony "Tony" Carbone Looks After His Business Now
Having left behind his career in National radio sales, Tony went on to pursue his passion and enrolled at the Cambridge Culinary School. Shortly after making his exit from 'MasterChef,' he decided to actualize his love for pizza in his work. He established The Urban Epicurean, a pizza place in Boston. The restaurant does not just cater to a wide range of customers but can also be booked for public events and parties. Based in the Greater Boston Area, Tony remains dedicated to expanding his business. Besides, the television personality is happily married and shares two children with his wife. The family also looks after their dog, Wally.
Faruq Jenkins is a Family Man Today
A bartender in California, Faruq had moved to the state after finishing his degree in BFA from New York and London. While cooking may have been a prospective career path for Faruq, he ultimately decided to pursue a career in entertainment. Since his exit from 'MasterChef,' he has appeared in 'New Girl,' 'NCIS,' 'The Shield,' and 'Cold Case.' He has also lent his voice to animation projects and video games. Faruq is the ring announcer for 'Battlebots' on the Discovery and Science Channels. The television personality also enjoys bliss in his personal life. He is married to Leslie Miller, and the couple share a son – Sylas Jahi-Asim Jenkins.
Jenna Hamiter is Exploring the Entertainment Industry
After her successful stint on 'MasterChef,' Jenna began exploring a career in the entertainment industry. She appeared in a short film, 'The Procession and the Bells,' and kickstarted her career path. Based in Dallas, Texas, Jenna is an actor and model at Kim Dawson. The mother-of-three enjoys equal bliss with her husband, Wes, a real estate agent.
Avis White Heads Operations at a Restaurant
From a law student and teacher to a mother and wife, Avis found her calling when she heard an advertisement for auditions of 'MasterChef.' Having made her exit from the cooking show, the Louisiana native is currently heading operations at Avis' Restaurant and Lounge at the Quality Inn Hotel in LaPlace. She has also appeared on HGTV's 'The Nola Home Show.' The Chef hopes to serve customers and bring the authentic taste of Southern dishes into her food.
Sheena Zadeh Owns a Beauty Brand Now
While her emotional ties with her family propelled her to compete on 'MasterChef,' several milestones lay ahead for the Los Angeles-based television personality. Five years after she exited the cooking show, Sheena established her beauty brand, Kosas. The skincare and cosmetics brand rose to prominence after its Revealer Concealer became popular through TikTok.
With a background in biological sciences, Sheena has successfully molded the requirements of modern beauty with the unique properties of skin tones and types. Not only does her brand work with retailers like Goop and Credo but it is also displayed in Sephora. She has also appeared on the 'Second Life' podcast. Based in Brooklyn with her husband Brian and their daughter, Sheena continues to channel her Iranian heritage in her work and life.
Read More: Where Is The MasterChef Season 4 Cast Now?