The second episode of AMC's supernatural series 'Mayfair Witches,' titled 'The Dark Place,' follows the aftermath of Rowan Fielding's mother Elena Fielding's death. She sets out to find her biological mother and make inquiries at an adoption center, only to come to know a startling detail. Ciprien Grieve follows Rowan to find out the direction of her life and comprehend the consequences of her unintentional actions. In New Orleans, Deirdre Mayfair makes a decision that changes her life considerably. The fascinating episode ends with an astounding turn of events. If you are captivated by the same, let us share our detailed take on it! SPOILERS AHEAD.
Mayfair Witches Episode 2 Recap
'The Dark Place' begins with a flashback to the early days of the Mayfair family, depicting a glimpse from the life of Suzanne Mayfair, the first witch in the family who grew up in Donnelaith, Scotland. In the present time, Rowan calls an adoption center and asks about her adoption and states the year it happened. The center replies that it started its operation years after the year Rowan mentioned, making it clear that Elena lied about her adoption. Despite her adoptive mother's death, the neurosurgeon returns to work in no time, raising concerns over her mental health. Her superior leads her to a psychiatrist and informs her that she can do surgery if the psychiatrist clears her.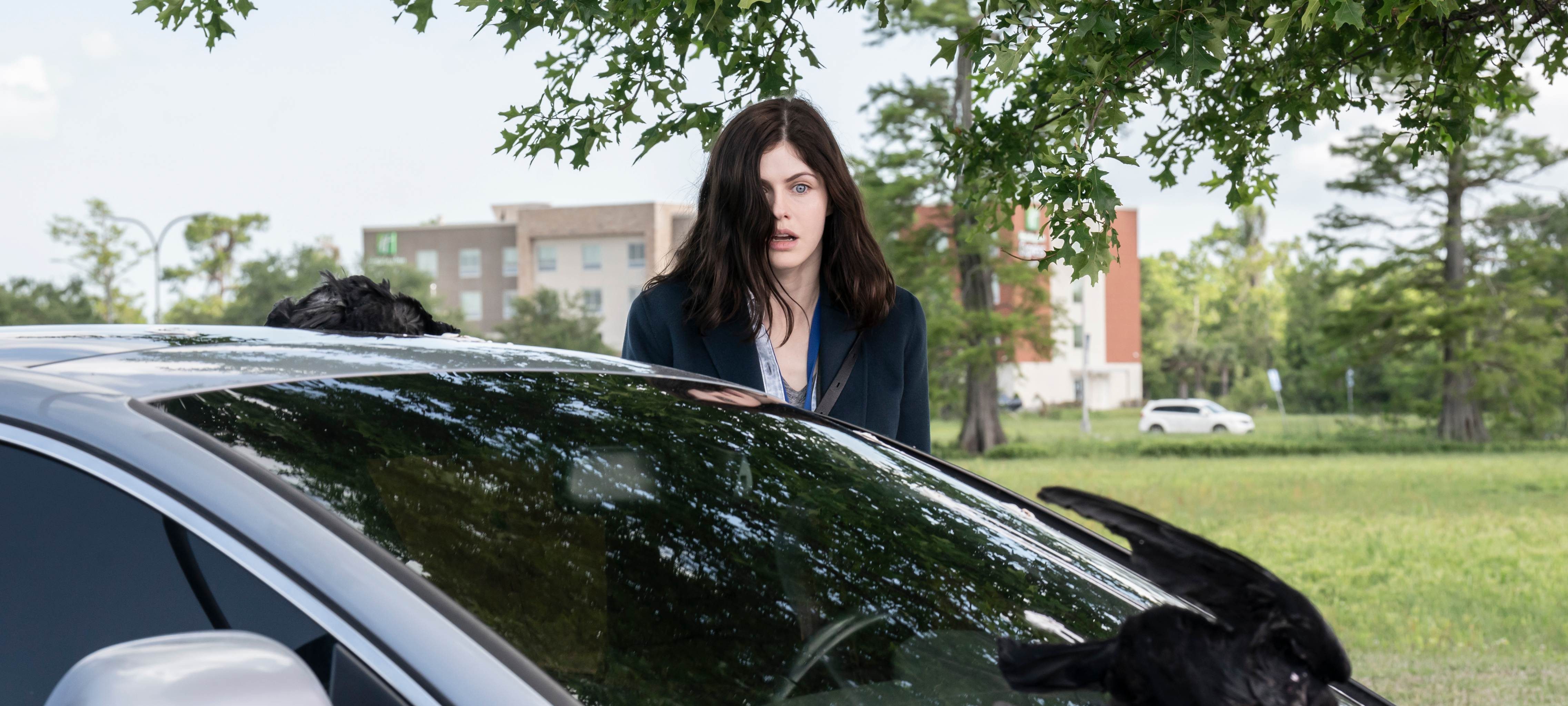 Rowan consults the psychiatrist, who asks her about the death of Daniel Lemle. She feels threatened by the inquiries about Lemle's death, which makes her unintentionally harm the other doctor. When the psychiatrist starts to bleed, the neurosurgeon runs away from the office to her car, only to find out that several crows had defecated on it. Rowan's frustration kills several crows like it killed Lemle, forcing her to garner the dead crows to bury at the beach. Ciprien Grieve witnesses the predicament and takes photographs of the same. He also contacts Talamasca, the organization that looks after witches and other supernatural entities, to inform them that Rowan needs to know the truth to avoid more deaths.
Ciprien tries to talk to Rowan but he also gets hurt after making her anxious. Rowan saves him and sends him to a hospital but she accidentally gets his phone from his jacket and goes through the same. She sees several photographs of Deirdre and wonders who she is. In another photo, she sees her mother with Deirdre when the two of them were young. Realizing that the mystery revolves around her birth lies in New Orleans, she leaves for Louisiana. Meanwhile, Lasher makes it clear to Deirdre that she should find her daughter soon. Her new doctor offers to help but he needs more time. Deirdre lets him know that she cannot wait and runs away to her uncle Cortland Mayfair.
Mayfair Witches Episode 2 Ending: Is Deirdre Dead or Alive? Who Slits Her?
After Rowan has reached New Orleans, she checks into the Pontchartrain Hotel. Deirdre doesn't take long to find her and arrives at the hotel. Carlotta confronts Deirdre but the latter succeeds in running away from her aunt and gets into an elevator to arrive on Rowan's floor. However, when Deirdre arrives, her throat gets slit and she collapses. Deirdre's death cannot be ruled out since she dies very early in 'The Witching Hour,' the first novel in the 'Lives of the Mayfair Witches' trilogy, the source novels of the series. It is after Deirdre's death, Rowan realizes that she is the designee of the Mayfair family's fortune.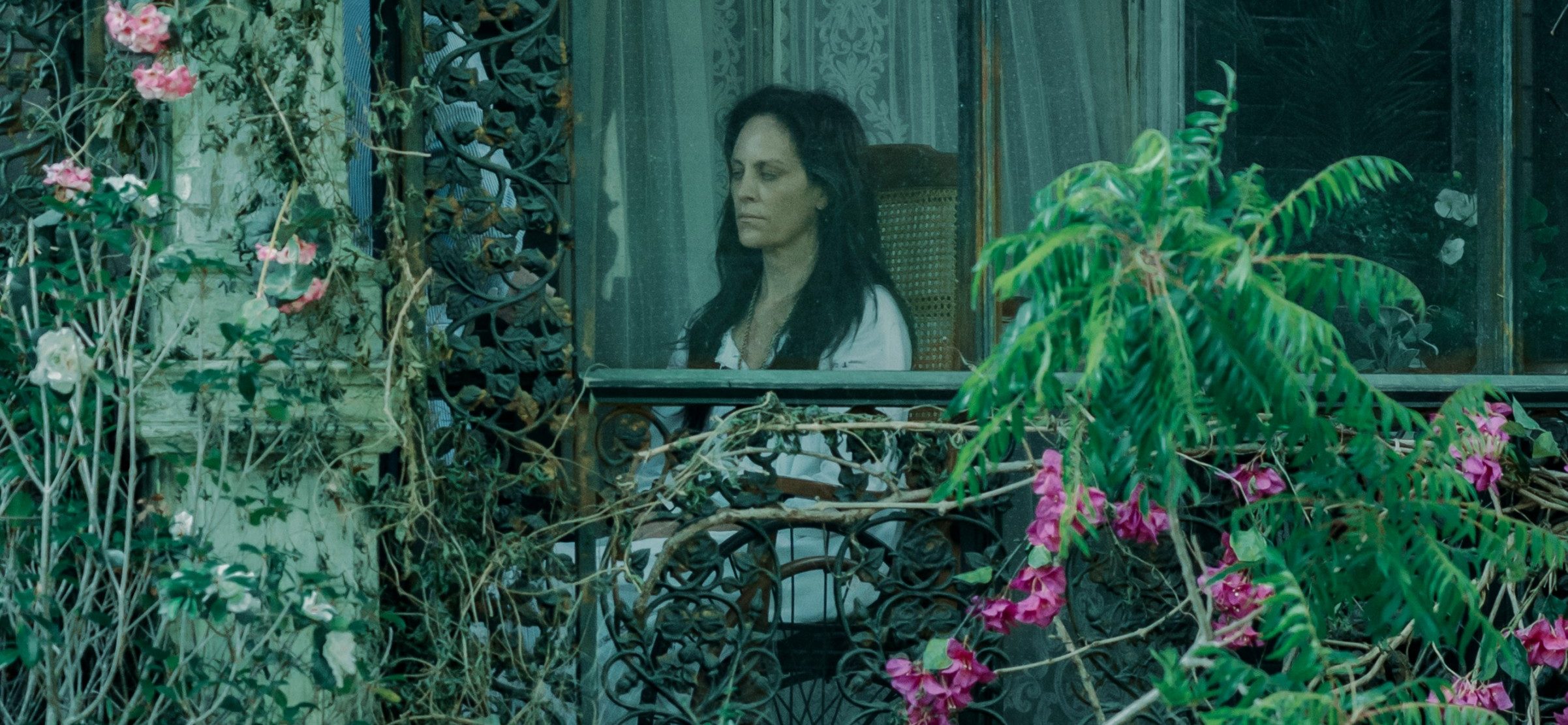 If the show follows the source novels, Deirdre most likely dies. Considering that the potential murderer wants to stop her from meeting Rowan, it can be Carlotta, especially since she is at the hotel. When Rowan was born, Carlotta told Deirdre that her daughter didn't survive after her birth. Since Carlotta realizes that Deirdre has reconnected with Lasher, she may have perceived the need for stopping the reunion of the mother and daughter. If Carlotta is the one who slits Deirdre's throat, it will not be her first time trying to harm her own blood.
In Anne Rice's novels, Carlotta killed Deirdre's mother Antha Marie Mayfair by pushing her from a third-floor window, creating a narrative that the latter killed herself because she was insane. Carlotta has always tried to prevent Lasher from imposing himself on the Mayfair maidens. She may have wanted Deirdre to die to ensure that she will not hand over Rowan to Lasher as Antha did with Deirdre.
How Does Deirdre Find Rowan?
Ever since giving birth to Rowan, Deirdre has been living nearly like a corpse. Her aunt Carlotta makes sure that Deirdre's body and mind are locked up for her to remain closely bound to Lasher. High doses of Thorazine, an antipsychotic medication, does the job for Carlotta. Deirdre's fate changes when Dr. Lamb assures her to help her. He stops her Thorazine injections and slowly revives her soul, which also revives her connection with the supernatural entity that's closely bound to her. As the twelfth witch of the family, Deirdre regains her supernatural powers, which aren't repressed by the doses of Thorazine anymore.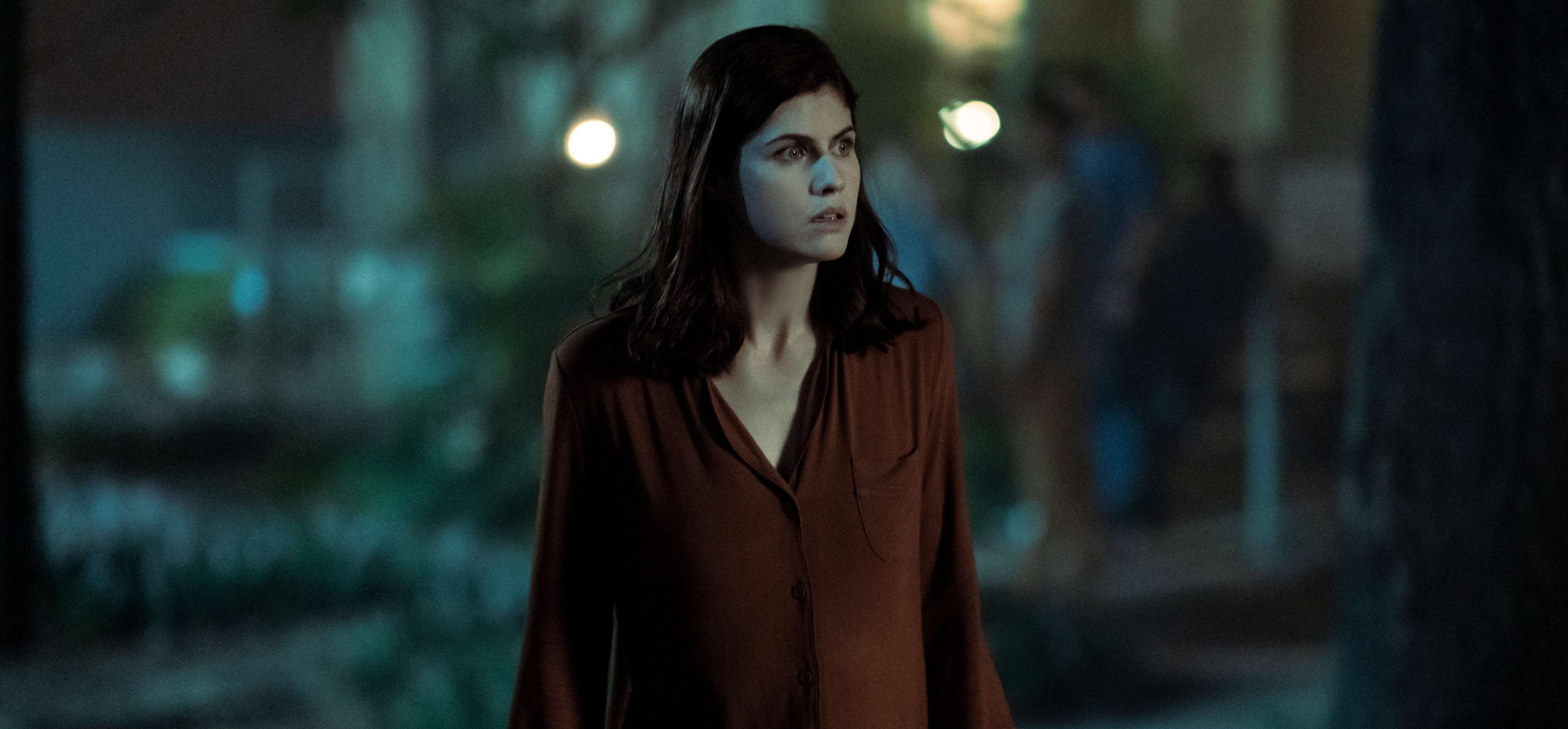 After escaping from her home, Deirdre uses her powers to use Lasher as her new pair of eyes. He leads her to Rowan's room in Pontchartrain Hotel, which makes Deirdre realizes that her daughter is in the same city. Although Lasher helps her find her daughter, he doesn't do it for Deirdre alone. Lasher's reincarnation as a human being should be facilitated by the thirteenth witch of the family, who is none other than Rowan. Thus, in a way, Deirdre finds Rowan because Lasher wants Rowan to accept her real identity as a Mayfair witch upon seeing her mother.
Deirdre finds Rowan also because the latter dreams about the Mayfair home in New Orleans. After burying the dead crows, Rowan falls asleep and sees the Mayfair home, which she has never seen herself or any other way before, in her dream. The dream helps her identify her adoptive mother's connections to the family after seeing the photographs in Ciprien's phone, which leads her to New Orleans. Therefore, Rowan's abilities and powers also play a role in their meeting.
Read More: Who is Rowan Fielding's Father in Mayfair Witches, Explained