While there's no denying every relationship has its fair share of ups and downs, things undeniably get a lot more complicated when there is an inadvertent added pressure of making things last. Well, at least this appears to be the case for most couples arising out of reality dating productions across the globe, including Netflix's own 'Love is Blind' ever since its premiere back in 2020. Amongst them has actually been the duo of Micah Lussier and Paul Peden (season 4) — so now, if you just wish to learn more about them as well as their current status, we've got the details for you.
Micah and Paul's Love is Blind Journey
From the moment 26-year-old Micah first came across 28-year-old Paul in the pods, there were honestly sparks flying everywhere owing to their clear, caring, warm personalities shining through. The fact the conversation was easy-flowing yet flirty also helped a lot, especially as they got to bond over the latter's name (the same as the Marketing Manager's father) and their love for traveling. In fact, once the Environmental Scientist realized they both even deemed Italy to be their favorite place, he quipped, "Listen, when we get married…," implying it'd be perfect for their honeymoon.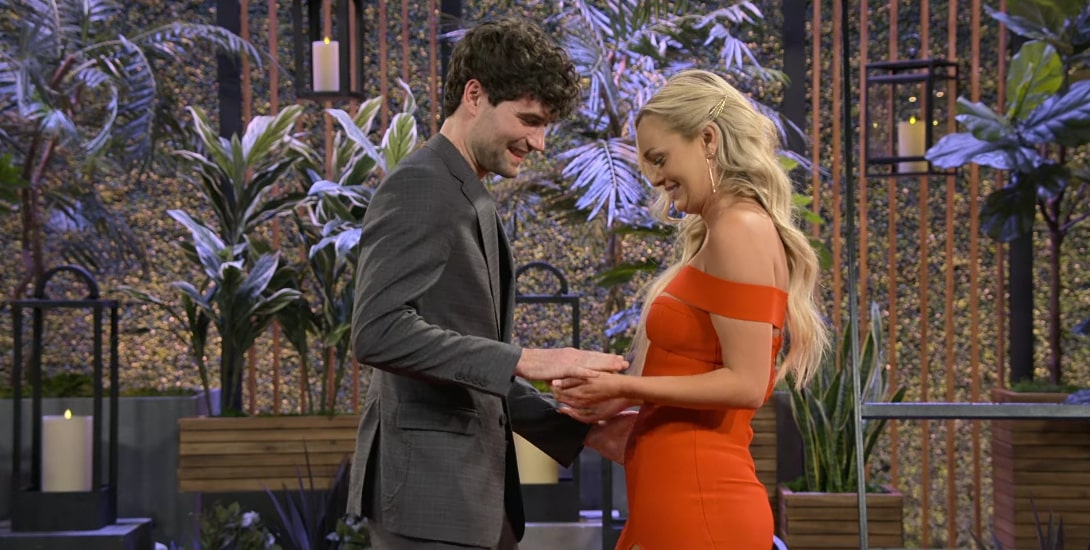 As if that's not enough, Paul soon bashfully added, "You have such a sultry voice; it's, like, actually, hard to pay attention. Your voice is kind of like, I don't know; it tickles my brain. It's weird." The truth is he did expect this experiment to have flaws before stepping into it, but then understood the sight-unseen aspect was simply incredible as it removed all other boundaries and inhibitions. However, despite his evident growing connection with Micah, the open, speed-dating concept resulted in him becoming emotionally attracted to 33-year-old Flight Attendant Amber Wilder as well.
On the flip side, Micah also ended up developing a deep bond with 31-year-old Sales Development Manager Kwame Appiah, making it a complex rectangle no one initially knew how to navigate. Each pairing thus had its own separate conversations regarding their past experiences, possible future expectations, and personal preferences to get to know one another even more intimately. Yet once Paul identified the meaning of love for him was Micah, plus she recognized it was the slow-burn romance with him that she preferred, they decided to continue on as an exclusive couple.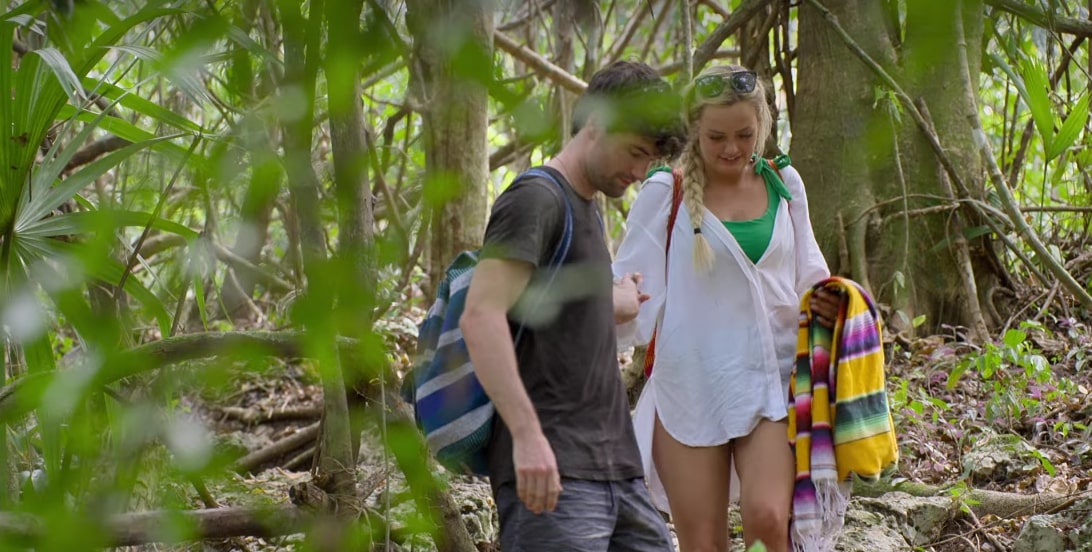 In other words, while Micah broke things off with Kwame upon admitting the truth as softly as possible, Paul did the same with Amber for good— neither backed down on their commitment. Hence came their engagement, with the latter proposing in his signature awkwardly sweet as well as romantic style and her accepting after dragging it out a bit to make her affection clear. The young Marketing Manager was always unquestionably going to say "yes!" but she just wanted to mess with her loving beau a little first.
"When I'm in the presence of a true love," Paul had said, "I feel like I'm standing in the sun, and I just feel the warmth filling every inch of my body. I think that when you find somebody who makes you feel like this, you need to keep them close. So this is me asking you to stay close. Will you marry me?" To this, Micah ultimately responded she'd love to burn with him for the rest of her days before adding, "It's going to be a zesty life that feels so fulfilled. This is probably the thing about you that makes me feel alive."
Trouble did start to brew between Micah and Paul after the former learned about Irina's apparent flirtations with Paul. The latter claimed that he did not mention this to Micah as he was confident in his relationship with his then-betrothed and did not think much about his interactions with Irina. Meanwhile, it did seem like Micah may not have completely given up on her feelings for Kwame, but the couple was soon able to move past their troubles when it came to others.
What truly seemed to be a point of contention between Micah and Paul was the former living in Arizona. The latter stated that he could not move away from Seattle, Washington, which did not sit well with his partner, who split her time between the two states. For the longest time, they were not able to reach a consensus on this issue and wondered what this might mean for their future. That said, the strong bond that had developed between Micah and Paul's mother did seem like a good indication that the pair might indeed be in it for the long haul.
Are Micah and Paul Still Together?
Unfortunately, Micah Lussier and Paul Peden did not get married at the end of 'Love is Blind' season 4. This was because the latter said "No" at the altar when it came to giving his consent to marry his partner, shocking Micah and several others. Afterward, Paul confessed that while he loved Micah, he could not picture her as a "mother" and did not think she was "nurturing," which made him doubt if the two would truly be able to have a family together.
During the reunion episode, Micah and Paul revealed that they did try to date even after the wedding-that-wasn't, but ultimately decided to part ways due to several reasons. One year after their scheduled wedding, it was revealed that Micha had permanently moved to Seattle and was still in touch with Paul's mother. To the latter, the reality TV star confessed that she was still chatting with Paul. However, she then learned that her former fiance was seeing someone, which she was highly hurt by.
Paul also confessed to his mother that while he still loved Micah, he wanted to move on and build a new life for himself, and the woman he was seeing at the time was apparently aware of his feelings towards Micah and life in general. Ultimately, Micah decided to pull Paul aside for a chat during the on-year celebrations during the 'After the Altar' episodes and stated that she did not want to stay friends with him as she felt like their dependency on each other was harming their chances of finding happiness with someone else. As of writing, Paul is in a seemingly happy relationship with Geneva Dunham.
Read More: Are Jackelina and Marshall From Love is Blind Still Together?