Eric Paley, Amit Shah's character in Netflix's crime drama film 'Pain Hustlers,' takes partial inspiration from the real-life CEO of Insys Therapeutics, Michael Babich. Within the film's fictionalized narrative, Paley occupies a supporting role in protagonist Liza Drake's self-actualization journey, as well as his boss Jack Neel's descent into unethical greed. As such, his morally engaging character easily captures the audience's attention. It thus comes as no surprise viewers might be curious to know more about the man — Michael Babich — who served as a loose inspiration for this intriguing character. If you've found yourself in the same boat, we've got the details for you.
Who Is Michael Babich?
Michael Babich, described as John Kapoor's protege, was scouted by Kapoor when he was in his 20s. He was working at a wealth management company, Northern Trust, and knew little of the pharmaceutical world. Nevertheless, with the latter noticing a lot of potential, he hired him to his growing pharma company, Insys Therapeutics, where the newcomer quickly climbed the ladder to evolve into the CEO himself. Eventually, Babich went on to become a significant contributor to the Insys Scandal and the subsequent overarching Opioid Crisis.
Insys Therapeutics was known for its fentanyl-based pain killer in a spray bottle, Subsys, designed to provide relief to patients experiencing cancer breakthrough pain. The drug first got approved by the FDA in 2012 as a treatment for precisely what it was designed for and nothing more. However, at Insys, the executives started pushing the drug as an all-encompassing painkiller that doctors could prescribe to their patients regardless of their history with cancer.
Furthermore, the company was actively exploiting industry standard Speaker Programs, an event for doctors to promote certain drugs of their own free will, as kickback schemes to compel medical practitioners into writing scripts in exchange for bribes. According to Evan Hughes's 2018 New York Times article, one email chain showcases a conversation between Alec Burlakoff, another Insys executive, and Babich, in which they discuss these programs.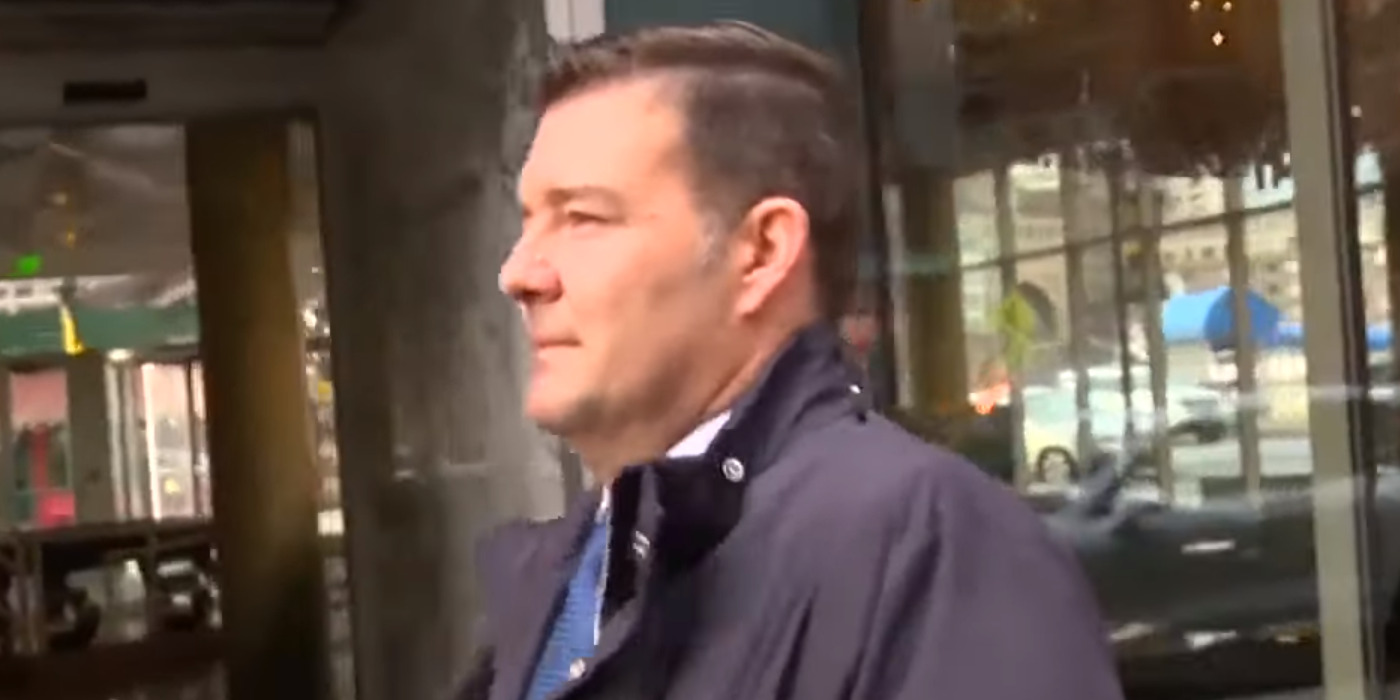 "I need your guidance on how to present to Dr. Kapoor I.S.P.'s in a way — where he won't get involved," said Burlakoff's email, procured through a public records request. In response, Babich wrote, "You got it." The Speaker programs went on to prove incredibly profitable for Insys but also encouraged doctors to prescribe Insys' opioid painkillers to patients whose medical cases often did not necessitate such prescriptions.
Thus, Insys Therapeutics and its executives played a crucial role in several deaths caused across the country by the Opioid Crisis. Ultimately, despite having been fired in 2015, Babich pleaded guilty in 2019 to the charges of mail fraud as well as conspiracy to commit mail fraud and wire fraud.
Where Is Michael Babich Now?
In the court proceedings following his arrest, Michael had cooperated with authorities and even testified against other Insys employees, including John Kapoor. He went into detail about the inner workings of the company's conspiracy. Around the same time, he commented on his position in the company as it had sunk. Recalling a conversation he had with Kapoor over dinner, Babich shared, "He said every company goes through its struggles, and when things like that happen, there's always a fall guy. And you're gonna be the fall guy."
Though not the deciding factor, Babich's testimony about Kapoor's work ethic, wherein he refused to listen to anyone who challenged him, certainly contributed to Kapoor's conviction. As for Babich's own conviction, in 2020, he was given a prison sentence of thirty months, followed by a three-year supervised release. Likewise, Babich's wife, Natalie Levine, a former Insys representative, also pleaded guilty to conspiracy to violate the anti-kickback law and was charged for her involvement in the company's bribery schemes with a five-year probation sentence. As part of her sentence, Levine was ordered to spend her probation's initial six months confined to her house as well as 150 hours of community service.
Currently, Babich remains a free man following his release on June 15, 2022, after he finished serving his two-and-a-half-year sentence in full. And unfortunately, little else is known about the man's latest whereabouts and endeavors since he seems to prefer keeping his life out of the public eye.
Read More: John Kapoor: Insys Founder Will Be Released From Prison in December