For 'Twilight' fans, it was love at first bite when Bella Swan moved to the rainy and dreamy town of Forks to live with her father. She didn't much like her new accommodations until Bella ran into Edward Cullen, the mysterious but dashing boy – who turns out to be a hundred-year-old mind-reading vampire. The franchise covers their love story – from 'Twilight' to 'Breaking Dawn.' We learn of the many threats they face from the vampire community, and how Bella and Edward make it work, including having a baby. Another addition to the series, titled 'Midnight Sun,' has been in the works for a long time.
While aficionados have been eagerly waiting to know more about the novel, it suffered a setback after parts of the unfinished draft was leaked online in 2008. Stephenie Meyer, the authorial brains behind the franchise, was visibly displeased and felt she was not in the right headspace to continue with the tale.
Meyer said to Collider at the time, "If I tried to write Midnight Sun now, in my current frame of mind, James would probably win, and all the Cullens would die, which wouldn't dovetail too well with the original story. In any case, I feel too sad about what has happened to continue working on Midnight Sun, and so it is on hold indefinitely." The story finally hit the shelves on August 4, 2020. With so much franchise money at stake, the obvious question is whether 'Midnight Sun' will be made into a movie. Here's all you need to know about it.
When Will Midnight Sun Movie Release?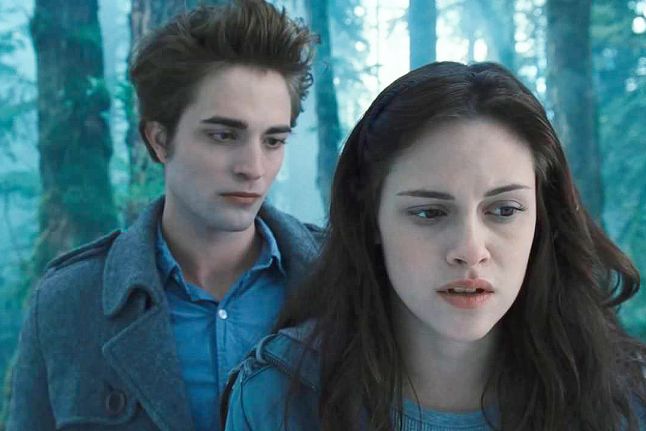 First, let us walk you through what 'Midnight Sun' is about. It tells the entire 'Twilight' story from Edward's perspective. Thus, it is more of vampire lore than a teenage romance. We meet the immortal who lives among high-school students and goes through the motions of life until he catches a whiff of Bella. It definitely complicates matters for him. Edward's perspective is an eye-opener, since he's lived through so much, and can read minds, on top of it. We have a chance to see whether he felt butterflies in his stomach too during the early days with Bella, and how Edward spent his time while his family went hunting.
There's quite a lot of ground to cover, so any suggestions about the old 'Twilight' movie being recut, is out of the question. Catherine Hardwicke, who helmed the film, spoke to ET, saying that the original movie did spend a lot of time in Bella's head, which means that focus should be on an entirely new film. While deals are undoubtedly going on, with Lionsgate perhaps lined up to cash in on the franchise's success again, there's been no official word yet.
However, that hasn't stopped Hardwicke from expressing her views. Saying that 'Midnight Sun' should be another film, the 64-year-old director noted, "[It] would be fun. It would be fascinating." So, would Robert Pattinson and Kristen Stewart reprise their roles?
The chances are the parts would be recast. For starters, neither Pattinson nor Stewart looks like teenagers anymore. They also have to go through digital de-aging to be a part of the film. Moreover, as Hardwicke mentioned, "Rob is Batman now… and Kristen is in a million beautiful projects." Thus, we're likely to see new actors.
Now, for the most significant bit – when might 'Midnight Sun' hit the screens? Well, if deals are underway for the rights, then something could be finalized in 2020 itself. After that, the story would have to be turned into a screenplay before a director or actors come on board. Of course, rounding out the crew and cast is going to take some more time – especially with lockdowns still in place due to the coronavirus pandemic. We expect this process to continue well into 2021 and even 2022. Even if the film starts shooting immediately after, it would still have post-production work, which means 'Midnight Sun' is only going to release in 2023 or later.
Read More: Movies Like Twilight