We all have heard and probably seen the hit movie Twilight and its sequels and have no difficulty in telling what the story is all about. Some might love it and some might hate it. In the end, it all comes down to personal interest and opinion. However, for the ones who did like it or at least aspects of it, what is it really that attracted you the most? The central theme of fictional vampires and werewolf, immortality, the love triangle between Bela and the two very different male characters that lead her into a dilemma of choices, the romanticism, the adventure and action or simply everything all together that makes this movie as exciting as it is?
For the ones seeking to prolong the never-ending thrill the success of Twilight brought to the world, we have tried to come up with a list of films similar to Twilight that are our recommendations. If you are interested, you might be able to stream some of these movies like Twilight on Netflix or Amazon Prime or even Hulu.
15. The Hunger (1983)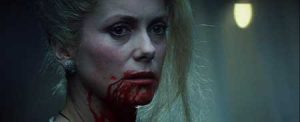 Go back in time a little and this 20-year-old film will still give you the chills with its main character as a powerful vampire who drinks the blood of her lovers, who let her do it in exchange of a body that does not age. Played by beautiful Catherine Deneuve, she mixes fear with passion and sensuality in this horror film that equally stars David Bowie and Susan Sarandon as main characters. Although a different story setting and definitely an 80's style visual, it's a great way to dive back into the mysterious world of vampires and the uncontrollable thirst for blood. When "Twilight" was still not born, here's what the world got.
Read More: Movies Like Limitless
14. What We Do In The Shadows (2014)
This movie might not directly be related to the mood and feel "Twilight" spreads, however it is a great laugh revolving around the theme of vampires. In fact, that's all it is about! And it is brilliant. This hilarious comedy horror documents (obviously in a fictional way) the lives of four vampires sharing the same flat who share their domestic struggles and thoughts of their every-day-life. Soon, Nick will join the group as the new vampire and more problems occur with his reckless behaviour. An absolute must-watch.
Read More: Movies Like Good Will Hunting
13. Great Expectations (2012)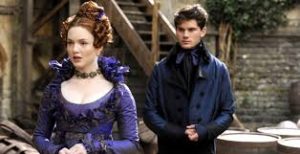 Set in the mid-19th Century, "Great Expectations" includes similar topics as the "Twilight" Saga from which the contrast between rejection and love, good and evil. It is of course an adaptation to the screen of Charles Dickens' classic novel, and therefore not so easy to handle. However, it's still an entertaining and good piece of drama worth a watch for its constructed and well-defined characters and amazing well-known cast (Helena Bonham Carter, Ralph Fiennes, Robbie Coltrane, Jeremy Irvine…). Long story short: Pip, an orphan, comes from a poor background and through luck and time becomes a fortunate gentleman in London.
Read More: Movies Like Marie Antoinette
12. Bram Stoker's Dracula (1992)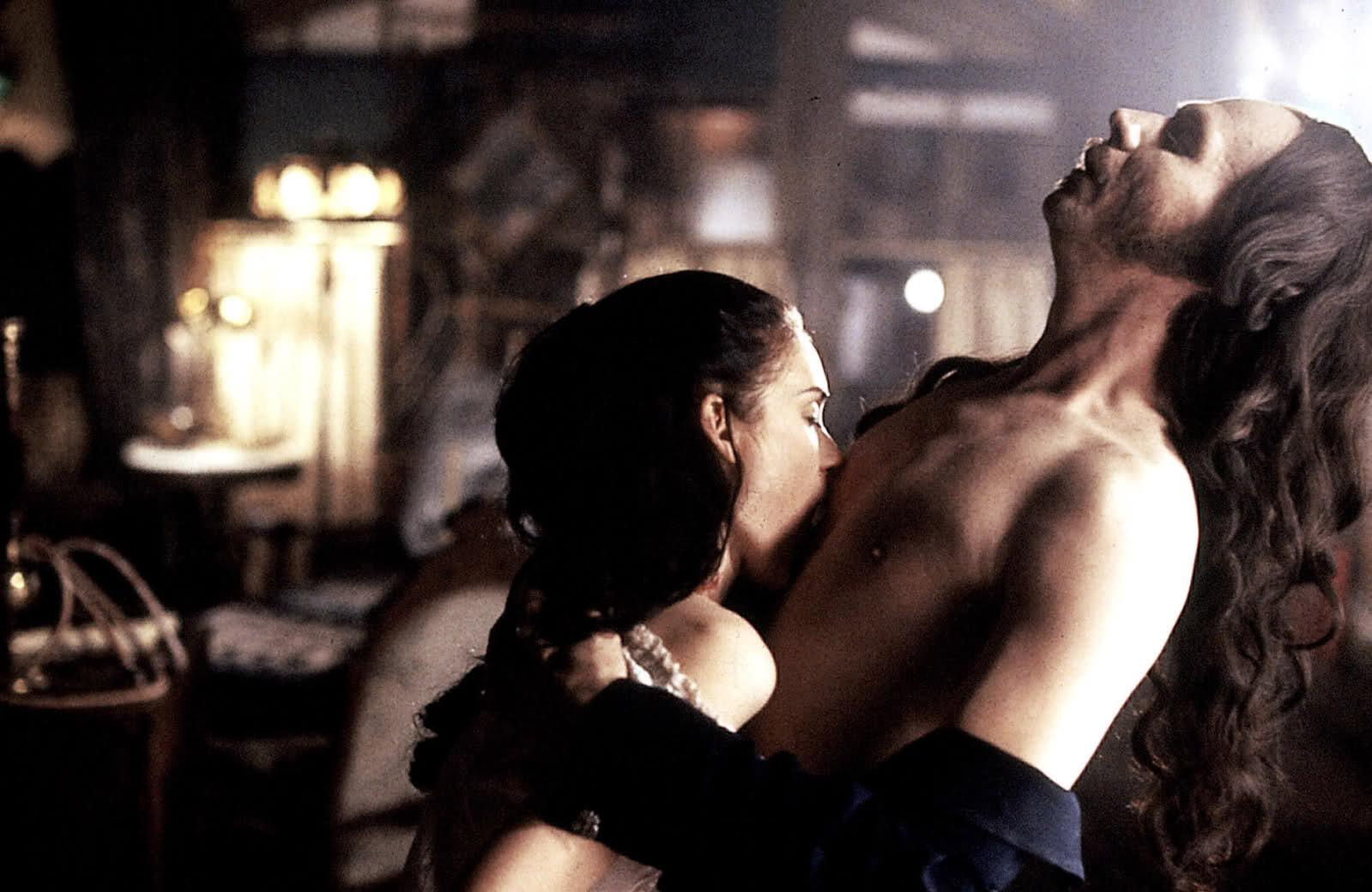 Francis Ford Coppola makes big films (The Godfather, 1972; Apocalypse Now, 1979) and this is his grand spectacle about Dracula. The film rightly picked up the three Oscars for Costume, Sound Effects and Make-up. Gary Oldman is almost operatic in his performance as the shape-shifting count, who has been awaiting his wife's return for the whole of 400 years. Anthony Hopkins, matches his performance as the unafraid vampire-slayer, Van Helsing. The plot might be a little too much all over the place and the narrative tedious is to follow. But a film crafted so well and that looks so terrifyingly beautiful in its set pieces won't struggle to grab you by the neck.
Read More: Movies Like Blue Crush
11. Vampyr (1932)
Drifter Allan Grey arrives in a village, lodging in a small inn. The same night an old man enters his room puts a sealed parcel on the table and whispers 'she must not die' and disappears. Turns out, one of the old man's daughters, Leone, has been bitten by a vampire. In order to break the curse, Grey and Leone's sister Gisele must find the original vampire and drive a stake through her heart.Carl Theodor Dreyer's masterpiece is unlike any other film on the subject (expect for perhaps 'Nosferatu'). It casts aside linear narrative to explore the kind of horror that exists more in our subconscious than in reality—employing hazy, trance-like visuals to create a waking nightmare on screen.
Read More: Movies Like Van Helsing
10. Only Lovers Left Alive (2013)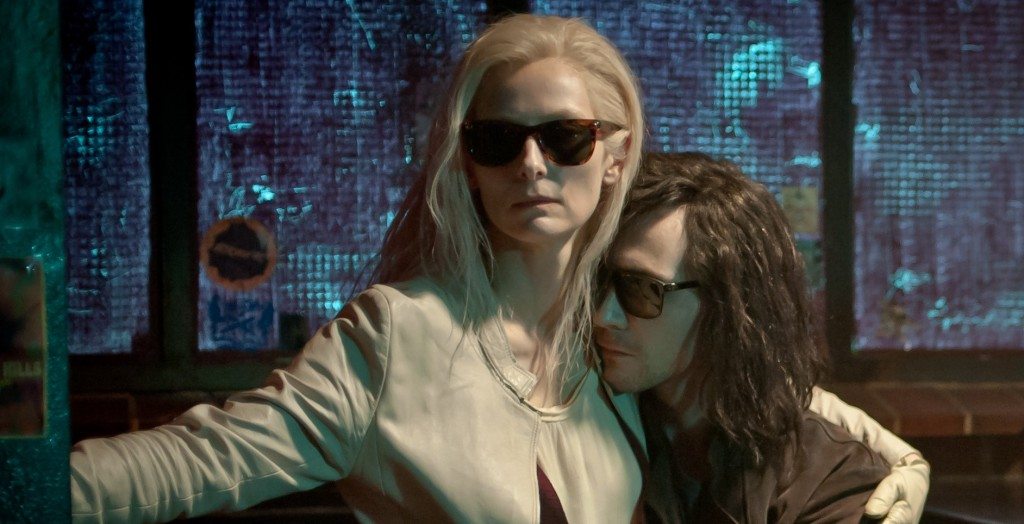 Jim Jarmusch's film is deep dive down rock-and-roll and hippy nostalgia and into his own unique film sensibilities. This film is as funny as it is melancholic. The two lovers, Adam and Eve, are vampires. They are awesome—way above the average depravity of mortal humanity and are utterly bored of their almost pin-perfect, unending existence.The harmony of their love is however disturbed when Eve's out-of-control younger sister enters their lives. The actors, with their effortless charm and style, Tom Hiddlestone as Adam and Tilda Swinton as Eve, are enough by themselves to make you watch this film. But you get a lot more if you do, in Jarmusch's glacial, atmospheric style, and knack for crafting verbal interactions that make sparks fly.
Read More: Movies Like Me Before You
9. Meet Joe Black (1998)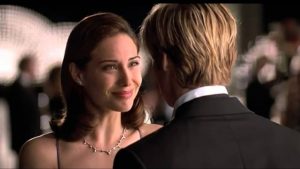 Although no vampires or werewolf in this story we are still faced with a supernatural and quite peculiar character : Death. It takes the form of a young good-looking Brad Pitt under the name of Joe Black and enters the life of Bill Parrish (Anthony Hopkins), asking him to guide him on life on Earth. In that process he falls in love with Bill's daughter, who thinks he is the man she once met at a coffeeshop. Maybe he is, or is he? If you liked the strangeness and out-of-this world aspect of Twilight, together with its slow and fragile romance, watch this amazing well-made and original story, directed by Martin Brest.
Read More: Movies Like Her
8. Let The Right One In (2008)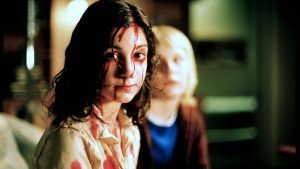 This brilliant Swedish masterpiece combines vampire horror with beautiful romantic friendship between two young characters living in a suburb of Stockholm. Oskar, a 12 year old boy is often bullied by his classmates and dreams of revenge in order to put things right. One evening, he meets a girl named Eli who has recently moved into the same building as his. She seems strangely pale and of course, there's a reason for that. However Oskar does not understand that she is a vampire from the start and develops a strong friendship with Eli, who incentives him to stand up for himself against his bullies. Naturally she needs to feed herself off of something and deaths start to occur in the neighborhood. Prepare for an impactful film that contains a certain quality hard to achieve, not only visually but also emotionally.
Read More: Movies Like Boyhood
7. Red Riding Hood (2011)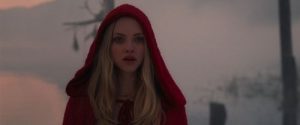 With Amanda Seyfried as the cover of this film, it has got it all from thrill and action to impossible love and romance, all entangled through the common element of the werewolf. Although not set in the current day, in contrary it shows a dark forest and village from the medieval ages, it resembles Twilight through its similar themes and romantic conflicts. Here, Amanda plays the protagonist Valerie, a young and beautiful woman in love with the town's woodcutter Peter, who's village is under attack by the dangers of a werewolf roaming in its surroundings. Murders will occur and a quest for survival, as the need to uncover the mystery causing this will drive the movie forward, keeping you glued to the screen until you get the answers to the questions you so desperately want to clarify.
Read More: Movies Like Tangled
6. The Hunger Games (2012)
"The Hunger Games" is another one that became a huge success and went on to become a screen-adapted saga. If you know about Twilight then you're probably aware about this one too, and if you liked the first then you'll definitely enjoy this one as well. Action, drama, romance, this movie has it all, not to mention a love triangle, a (very difficult) quest for survival, sacrifice and a world that brings the impossible from our world into reality. Katniss Everdeen volunteers in the place of her younger sister, in order to attend and participate in the cruel cold-hearted annual game that the Capitol of Panem forces onto their 12 Districts, from which 2 tributes each are selected and sent out for a game of death, that allows only one survivor.
Read More: Movies Like Hunger Games
5. Thirst (2009)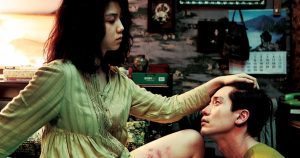 "Thirst" is a South Korean movie, by the director of "Old Boy" that lets us take a look at the vampire theme once more. Not only that, but intense romance and the conflict of a love triangle emerges from this story that accompanied by its striking visuals and interesting characters, makes this movie a great watch for vampire-lovers. It's the story of Sang-Hyun, a Catholic priest who volunteers for a medical experiment with the purpose of finding a cure for a deadly virus. However the experiment fails and he is now infected, but through a blood transfusion in the process, he rapidly recovers and starts to notice a change in himself. And so the fantasy drama begins.
Read More: Movies Like Dead Poets Society
4. Tuck Everlasting (2002)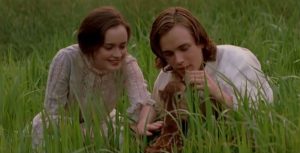 This fantasy romantic drama truly resembles the "Twilight" saga in its context of epic romance where two people have such a significant difference that it might refrain them from ever being together. Although not a vampire, Jesse Tuck and his family are immortals and everlasting individuals just like the story of Edward Cullen. When Winnie comes into contact with these people, she discovers their secret and realises how unhappy they are about it. When she and Jesse fall in love, things become more complicated as a man threatens their secret and forces a change in the family's life.
Read More: Movies Like Me Before You
3. Beautiful Creatures (2013)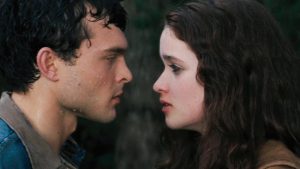 Here's a fantasy film that will offer different genres and styles in a two-hour experience and bring you back memories from the box-office hit "Twilight". From fantastic powers to forbidden romance, family divisions and the battle between good and evil , it centres around two main characters, Ethan and Lena. Just like Bela and Edward, they meet in high school and Lena is soon talked about as a strange girl with a mysterious and sinful family (sounds familiar?). However they become closer and closer and their relationship grows until she reveals that her family has the ability to perform magic spells and that her fate in this situation could soon change everything. It is definitely a thrill and enjoyment for the Twilight-fans and appreciators out there.
Read More: Movies Like Avatar
2. Only Lovers Left Alive (2013)
Dive into the poetic vampire world of Jim Jarmusch with "Only Lovers Left Alive" that truly stands out for Tilda Swinton and Tom Hiddleston's performances. Combining humour with drama and little bit of horror results in an excellent visual interpretation of love in between the walls of immortality. Adam and Eve (interesting!) are two century-long lovers who reunite after Adam, a musician, becomes depressed with the world around him which he sees as corrupt and degrading. However their peace and harmony is interrupted with the arrival of Eve's sister, Ava.
Read More: Movies Like Blue Crush
1. Interview With The Vampire (1994)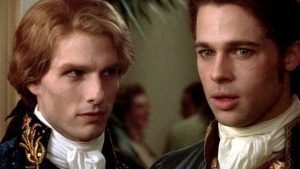 If you want to remain on the fictional world where vampires walk the streets at night and live forever under strange and unusual circumstances, here's the excellent classic of vampire stories that you won't regret diving into. With Brad Pitt and Tom Cruise as the main characters and young Kirsten Dunst as a doll-like beautiful vampire child, trust me when I say it's worth your time. It focuses on the narration of Louis' life in 1791, his transformation and his ups and downs as a vampire, as he recounts his story to a San Francisco reporter in the present time.
Read More: Movies Like Van Helsing