People join self-help groups to enhance their quality of life by achieving emotional, mental, and spiritual stability with the help of an expert or support groups. But what if the personal development company is a cult in disguise? Advanced earlier as a multi-level marketing company that offers ESPs and techniques to instill joy in one's life, NXIVM is now regarded as a pyramid scheme and sex cult that recruited women as part of their secret society named "DOS" or "The Vow" and then forced them into sexual slavery and labor.
The undertakings of the organization were explicitly exposed in 2018, leading to the arrest of the dastardly cult-runners Keith Raniere and Nancy Salzman, who pleaded guilty to their respective crimes in 2019. However, running a sham lifestyle and wellness organization so discreetly was not a two-person job. It involved a lot of powerful and influential people, including some actresses, who possessed the power to influence others to join the cult. HBO's docuseries 'The Vow' encircles the rise and fall of NXIVM and also provides a first-hand account of the harrowing experiences of some of the former members. Here's a list of famous celebrities who were NXIVM members.
9. Linda Evans
Golden Globe Award-winning actor Linda Evans is best known for her performance in the 1980s ABC primetime soap opera 'Dynasty.' Although Linda Evans never acknowledged being an active member of the cult, an investigation carried out by The Albany Times-Union stated that Linda was a student of the NXIVM leader Keith Raniere, as she did take part in several seminars under the Executive Success Programs, offered by NXIVM. As of today, the actor who also has a star on the Hollywood Walk of Fame has retired from acting and lives on an isolated farm in Washington.
8. Grace Park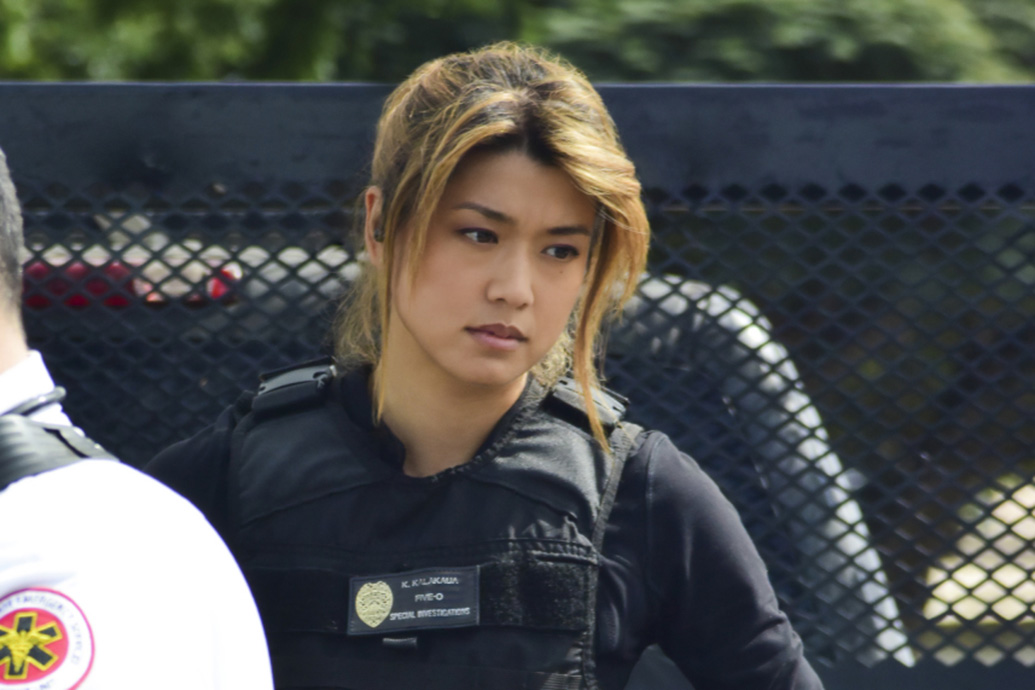 Actor Grace Park is a former member of NXIVM, who was also one of the few women who featured in the infamous 'Keith Raniere Conversations,' series, where Keith would preach the importance of authenticity and self-growth to the audience, while seated opposite to the host. Grace left the cult in 2017 and has kept mum on the topic. She is married to Phil Kim and they have a 7-year-old son. Her notable acting credits include 'Battlestar Galactica' and 'Hawaii Five-0.' She currently appears in the family drama series, 'A Million Little Things.'
7. Jennifer Cobelt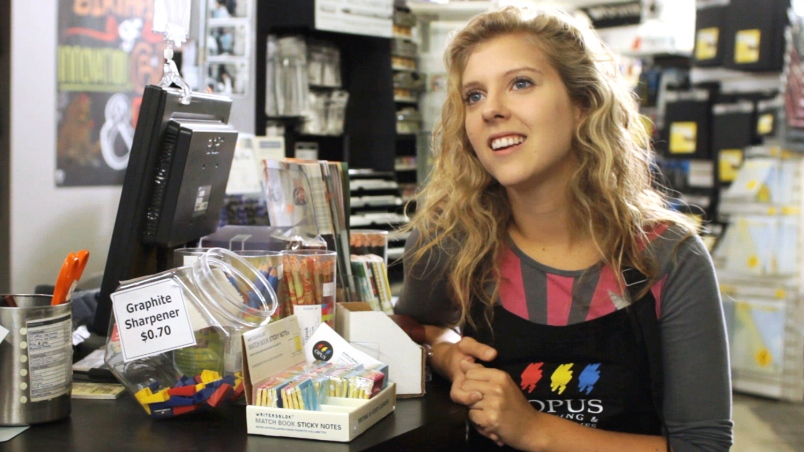 When Vancouver actor Jen was a member of the organization, she was asked by her friend Brandon Porter, the resident NXIVM doctor, to help him with research to understand the brain's activity when subjected to extremely violent visual imagery. Little did Jen know that she is one of Porter's victims as he made her watch the horrific rape scene from the 1988 film, 'The Accused.'
After the horrific experience, Jen left the program in 2017 and also filed a complaint against Porter, who was arrested on the charges of conducting illegal human experiments under the guise of "fright study." The actor now runs a marketing business with her partner, who is also a former NXIVM member. Jen is known for her roles in 'Spaces and Reservations,' and 'Sensitive Parts.' She is currently gearing up for the release of her upcoming horror movie, 'Namaste.'
6. Kristin Kreuk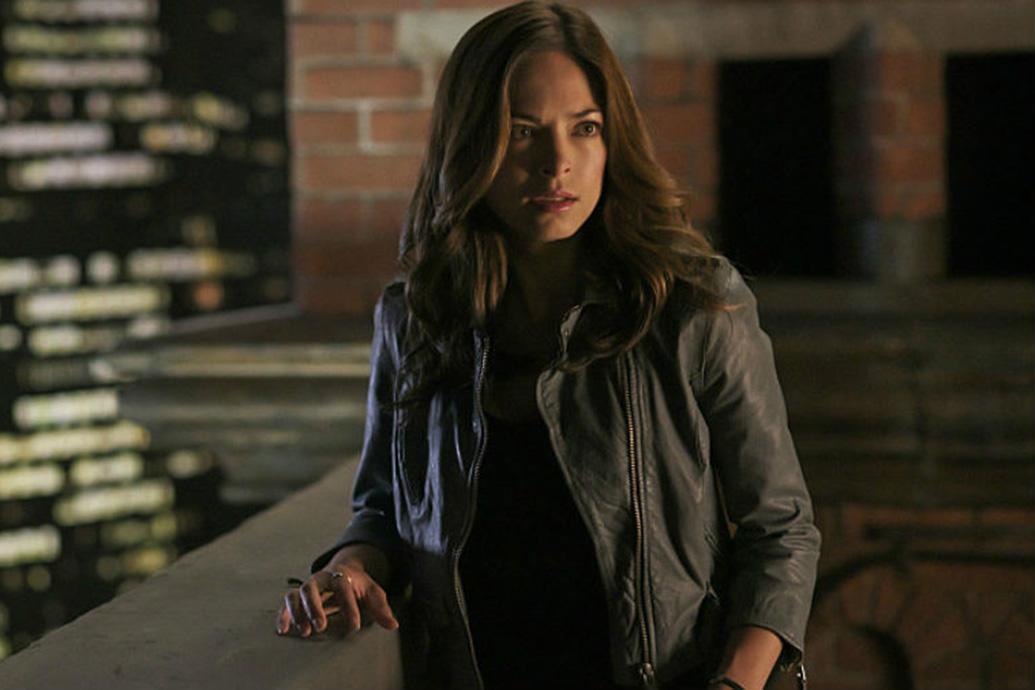 You may recognize Kristin Kreuk as Lana Lang from 'Smallville' and Joanna Hanley Chang from the ongoing series, 'Burden of Truth.' According to The Hollywood Reporter, Kristin joined NXVIM in 2006 and she is the one who actually introduced the disgraced actor Allison Mack to NXIVM around 2010. When the organization was exposed in 2018, Kreuk stated in a since-deleted tweet, "I am deeply disturbed and embarrassed to have been associated with NXIVM. The accusations that I was in the 'inner circle' or recruited women as 'sex slaves' are blatantly false." She has often claimed that she "never experienced any illegal or nefarious activity."
5. Callum Blue
https://www.instagram.com/p/CDHsgDaB038/
Callum Blue is best known for essaying the character of General Zod in the ninth and tenth season of 'Smallville.' He has admitted to joining the organization in 2011, after his father took his own life, causing him to suffer a downward spiral. He has stated that he turned to Raniere's teachings to get away from the chaos in the entertainment industry and to cope up with the loss. However, he left the group after just five days, as he got bored by listening to Raniere repeat the same thing again and again. He has done quite a lot of TV films and shows in the last few years, including 'Book Club,' 'Blindspot' and the upcoming drama film, 'American Desert.'
4. Catherine Oxenberg
https://www.instagram.com/p/BzLQWtLJxGc/
Catherine Oxenberg is an American actor, best known for her portrayal of the character Amanda Carrington on the 1980s soap opera 'Dynasty.' She is also the daughter of Princess Elizabeth of Yugoslavia and Howard Oxenberg. Catherine was already a member of NXIVM for a few years when she introduced her daughter, India, to the group. Catherine left the group after sensing something fishy but her daughter became heavily involved in the practices of the cult.
After learning that her daughter was being groomed by Allison Mack to become a sex slave and was practically starved to maintain an ideal weight of 107 pounds, Catherine strived hard to get her daughter out of it, and after years of struggle, India left the group in 2018. She has penned the entire ordeal in a book titled 'Captive: A Mother's Crusade to Save Her Daughter from a Terrifying Cult.'
3. Sarah Edmondson
https://www.instagram.com/p/CC2LV7Shn83/
Since leaving the group in 2017, Canadian actor Sarah has been one of the most vocal denouncers of the organization. In a New York Times exposé of the company, Sarah shared her story in detail about how Raniere and Mack roped her into the secret society and later branded their initials on her pelvis area, against her wishes. She is one of the main people behind the downfall of NXVIM and the arrests of Raniere and Mack. In September 2019, Edmondson released a memoir titled 'Scarred: The True Story of How I Escaped NXIVM, the Cult That Bound My Life,' about her experience with the cult. She is also one of the main subjects of the HBO series, 'The Vow.'
2. Nicki Clyne
After being introduced to the group by former member Sarah Edmondson in 2006, Nicki was mesmerized by the teachings of Raniere. So much, that she reportedly quit the show 'Battlestar Galactica' in 2008 to continue her journey with NXIVM. In 2017, Clyne married a fellow group member, Allison Mack. However, reports suggest the marriage was a sham to allow Clyne, who is a Canadian citizen, to live legally in the U.S. Despite being an active member for 13 years, and also being part of the "inner circle," no charges have been filed against Clyne. After the expose in 2018, Clyne has kept a low profile.
1. Alison Mack
Mack was recruited in 2010 by her 'Smallville' co-star Kristin Kreuk. Soon she became second-in-command after Keith Raniere and began brainwashing young women to join the self-help group. She formed a secret group within NXIVM, DOS, and began branding women with her and Keith's initials, as part of the inclusion process.
Sarah Edmondson opened up about their deeds in court and after thorough investigation and multiple testimonies, Mack was arrested on charges of sex trafficking, sex trafficking conspiracy, and forced labor conspiracy on April 20, 2018. During that time, her sham marriage to Nicki Clyne was also exposed. Mack reversed her not guilty plea to guilty on April 8, 2019, and admitted to the charges of racketeering conspiracy and racketeering. As of 2020, she is under house arrest at her parents' place, and is awaiting trial.
Read More: Where is Allison Mack Now?