Written and directed by Academy Award nominee Chris Butler, 'Missing Link' is an upcoming stop-motion animated adventure comedy featuring the voices of various Hollywood A-listers such as Hugh Jackman, Zoe Saldana, Emma Thompson, Stephen Fry, David Williams, Timothy Olyphant, Matt Lucas and Zach Galifianakis. The film is produced by Laika in association with Annapurna Pictures, and is scheduled to release in the United States on April 12, 2019.
According to the initial press release by Laika, 'Missing Link' follows myths and monsters investigator, Sir Lionel Frost, who sets off on an adventure to the Pacific Northwest to prove the existence of a legendary creature, Mr. Link/Susan. Frost who's looking to gain acceptance by his small minded explorer peers, is accompanied on his journey by Adelina Fortnight, a free spirited, independent adventurer who just so happens to possess the only known map to their secret destination of trying to find Link/Susan. Tired of living a solitary life, the furry giant Mr. Link (voiced by Zach Galifianakis) recruits Sir Lionel Frost (voiced by Hugh Jackman) to guide him on a journey to find his long-lost relatives in the fabled valley of Shangri-La. Along with adventurer Adelina Fortnight (voiced by Zoe Saldana), the trio encounters their fair share of peril as they travel to the distant corners of the world. Through it all, they end up learning that sometimes one can find family in the places one least expects.
What distinguishes the adventure narrative of 'Missing Link' from regular Hollywood productions is the empathy its explorer hero Sir Lionel Frost extends to the Sasquatch Mr. Link. When Frost finally finds Link in the untamed Pacific Northwest, he does what no other Hollywood anthropologist has ever done — he listens to the monster's story. A typical production on the other hand would hold the discovery as a trophy to be towed back to civilization as an emblem of victory.
Production company Laika has been previously known for its dark, relatively macabre animations such as 'Coraline' and 'Kubo and the Two Strings' as opposed to its recent kind-hearted 'Missing Link'. A fantastic amalgamation of practical, stop-motion puppetry, computer generated graphics and unprecedented animation camera movements, 'Missing Link' is nothing like anything Laika has produced before. The following list has been curated keeping all these different aspects of the film in mind while simultaneously balancing commercial and esoteric animated features pertaining to both adult and children viewers. Here's the list of best movies similar to 'Missing Link' that are our recommendations. You can watch several of these movies like 'Missing Link' on Netflix, Hulu or Amazon Prime.
10. WALL-E (2008)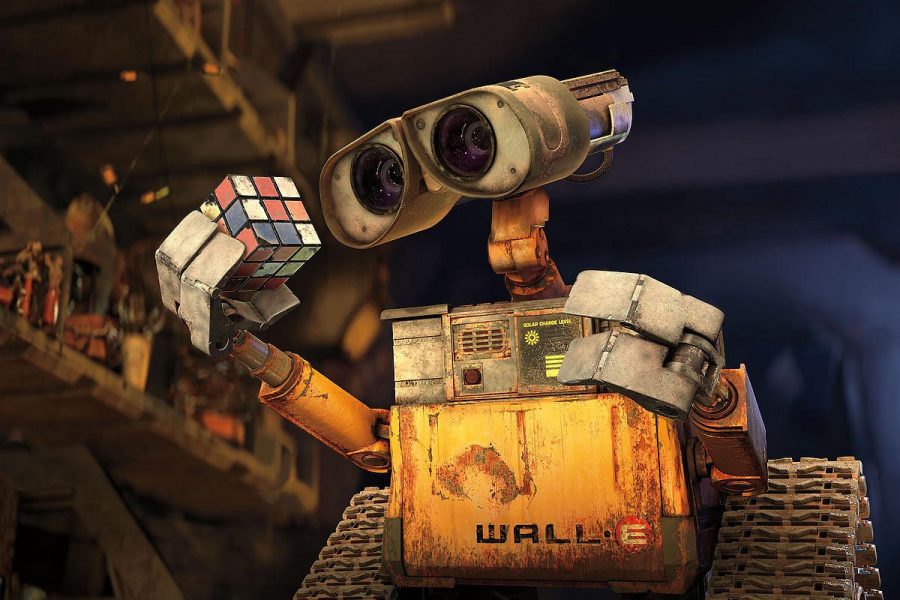 WALL-E is an American computer-animated science fiction film produced by Pixar Animation Studios for Walt Disney Pictures. Co-written and directed by Andrew Stanton, the film features the voices of Ben Burtt, Elissa Knight, Jeff Garlin, Fred Willard, John Ratzenberger, Kathy Najimy and Sigourney Weaver. Positioning itself as a critique of consumerism, corporatism, nostalgia, waste management, human environmental impact and concerns, obesity and global catastrophic risk, the film follows the lonely robotic trash compactor, a Waste Allocation Load Lifter (Earth Class) or WALL-E in the post apocalyptic earth of the 29th century. The solitude of the only surviving WALL-E can be seen as reminiscent of Link in 'Missing Link'.
Released on June 27, 2008, the film was an instant blockbuster, grossing 533.3 million dollars worldwide over a 180 million budget, and winning the 2008 Golden Globe Award for Best Animated Feature Film, the 2009 Hugo Award for Best Long Form Dramatic Presentation, the final Nebula Award for Best Script and the Academy Award for Best Animated Feature with five nominations.
9. Waltz With Bashir (2008)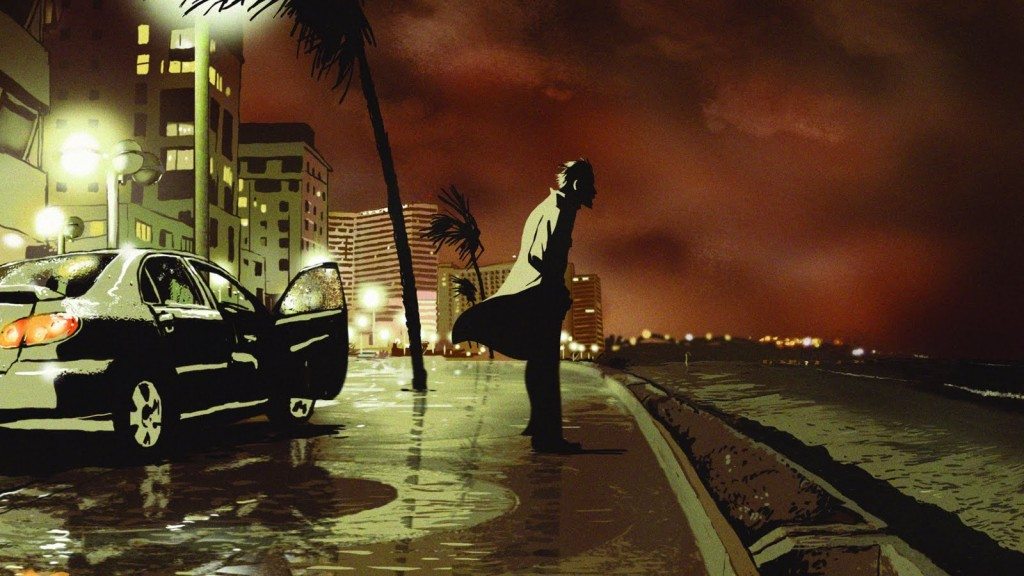 Written and directed by Ari Folman, 'Waltz with Bashir' is a heart wrenching animated war documentary film which follows Folman in search of the lost memories of his experience as a soldier in the 1982 Lebanon War. Its inclusion on this list is based on its sheer brilliance as an animated film instead of its similarities with 'Missing Link'. Unlike the Laika production, 'Waltz With Bashir' is essentially an animated film for adults, dealing with issues such as love, loss and institutionalized violence. Premiering in the competition section of Cannes' coveted top honor Palme d'Or, the film subsequently went on to acquire widespread critical acclaim. The film is banned in some Arab countries (including Lebanon) due to its realistic portrayal of a vague and violent time in Lebanon's history. The World Socialist Website's David Walsh described it as a "painfully honest" anti-war film and "one of the most extraordinary and haunting films at the Toronto film festival."
8. Anomalisa (2015)
Produced and directed by Charlie Kauffman and Duke Johnson, 'Anomalisa' like 'Missing Link' is a stop motion animated comedy drama film. Essentially dealing with the concept of urban desolation, quite like the paintings of American realist painter Edward Hopper, as its central premise, the film follows the disturbed life of customer service expert Michael Stone as he travels to Cincinnati, Ohio to promote his latest book at a convention. Stone suffers from bouts of depression and isolation throughout the film in his search for spiritual closure. The Guardian's Peter Bradshaw gave the film five out of five, and went on to describe the film — "It is really funny, and incidentally boasts one of the most extraordinarily real sex scenes in film history. It also scared me the way a top-notch horror or sci-fi dystopia might…. Is there anyone else in the movies doing such unique and extraordinary work?" The film currently holds a formidable 92% approval rating on the review aggregator website Rotten Tomatoes, based on 251 reviews.
7. Fantastic Mr. Fox (2009)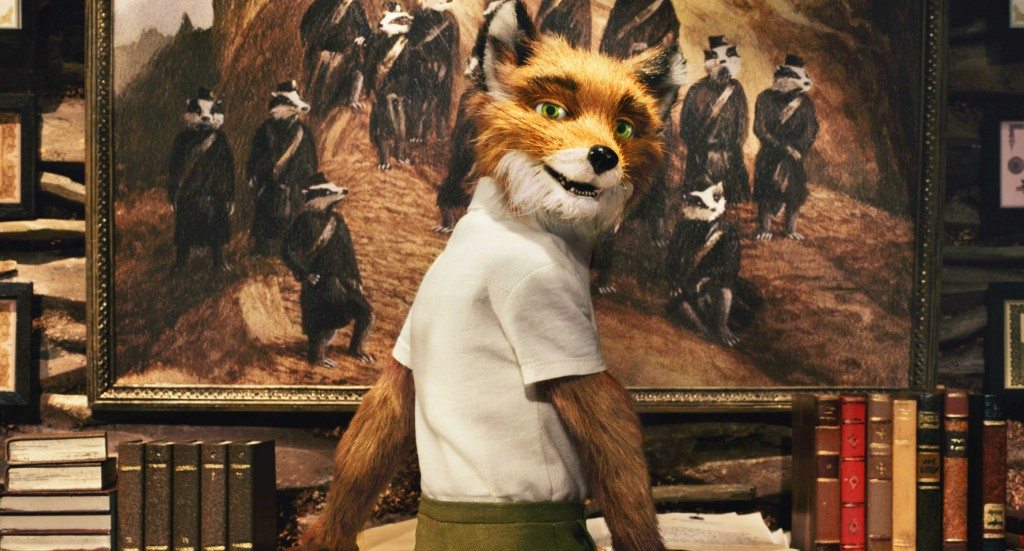 Directed by Wes Anderson and based on Roald Dahl 1970s children novel of the same name, 'Fantastic Mr. Fox' is another marvelous example of stop motion animation for the silver screen. Featuring voices by Hollywood biggies such as George Clooney, Meryl Streep, Bill Murray and Willem Defoe among others, the film tells the story of the flamboyant Mr. Fox: a fox who steals food each night from three mean and wealthy farmers. The Academy Award nominated film delves into ever present, all pervading concepts of family and childhood through well documented, cleverly portrayed animal identities. It was released on November 13, 2009 and currently holds a 92% approval rating on Rotten Tomatoes.
6. Up (2009)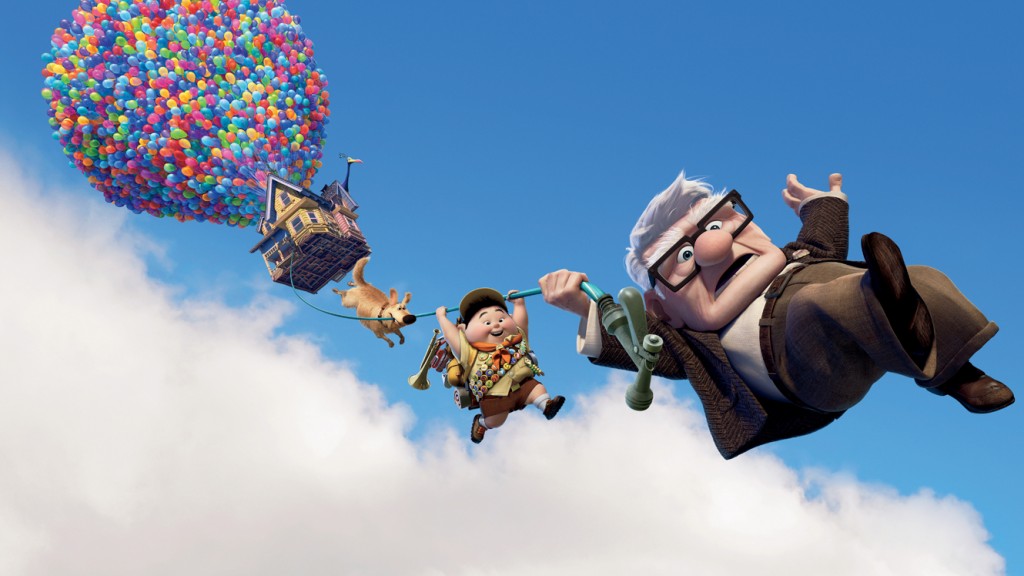 Let me begin by saying that all of us have probably already seen the film. Till date, the first 10 minutes of this 3D computer animated comedy-drama buddy adventure film remains one of the most bittersweet, emotional opening sequences I have witnessed in animated cinematic history. The film centers on an elderly widower named Carl Fredricksen and an earnest boy named Russell, as they set out to visit the wilds of South America by tying thousand of balloons to Carl's house. Carl does this as a fulfillment of his promise to the love of his life, his deceased wife, Ellie. The adventure aspect of the film is pretty similar to 'Missing Link' as both these films revolve around an exploration into distant lands. Directed by Pete Docter, 'Up' released on May 29, 2009, and opened the Cannes Film Festival. It holds the record with 'Beauty and the Beast' as the only two animated feature films in history to be nominated for the coveted Best Picture Oscar.
5. Chico and Rita (2010)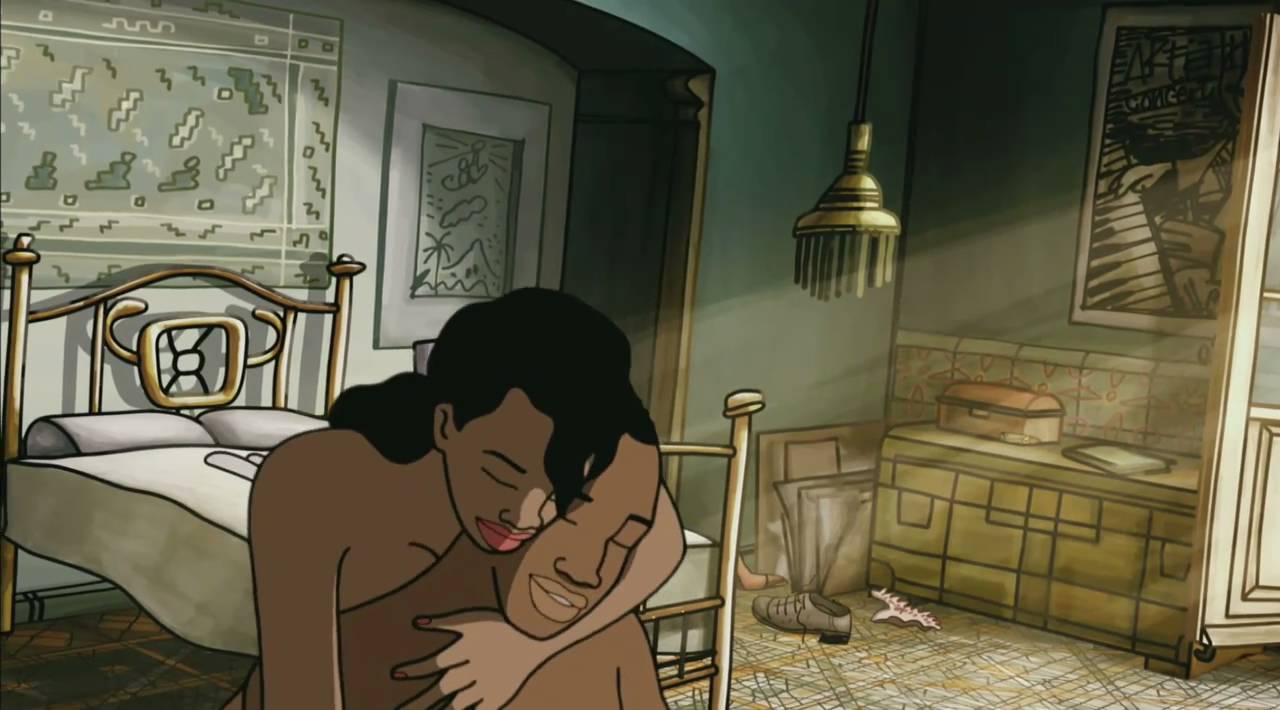 'Chico and Rita' is a 2010 Spanish adult animated romantic film directed by Tono Errando, Fernando Trueba and Javier Mariscal. Following the lives of its titular characters, the story is set against the backdrops of Havana, New York City, Las Vegas, Los Angeles and Paris in the late 1940s, and early 1950s. Chico is young jazz piano player with big dreams, while Rita is a gifted singer with an extraordinary voice. Their tragic journey united by music and romantic desire is set in the tradition of the slow-tempo Latin ballad, Bolero, which eventually ends up with heartache and torment. Characterized by a fantastic, heart-wrenching narrative intertwined with the haunting soundtrack, the film won the Goya Award for Best Animated Film, and was subsequently nominated for the Oscar for Best Animated Feature at the 84th Academy Awards.
4. My Neighbor Totoro (1988)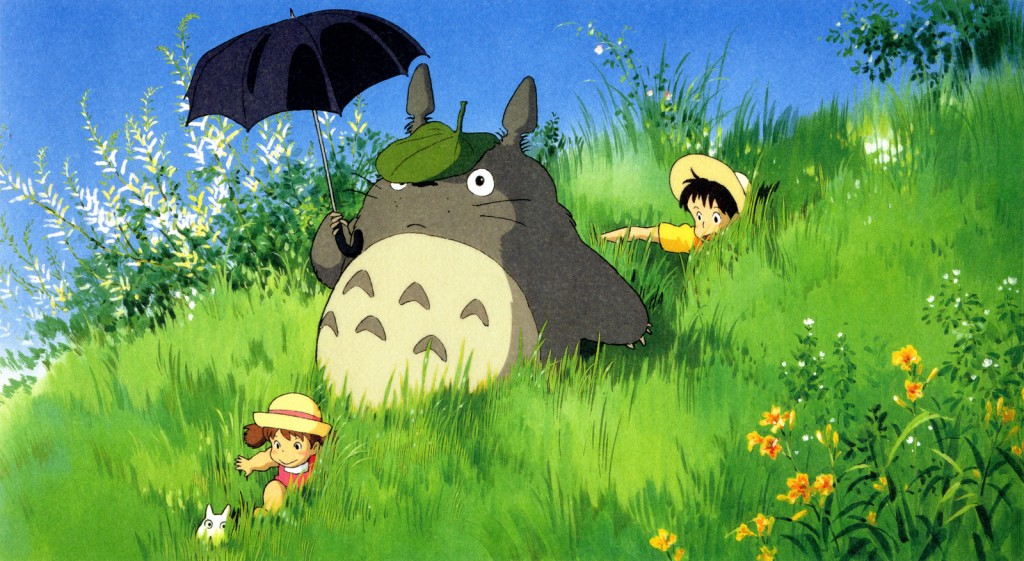 Here's the much awaited entry of the iconic Japanese master animation director Hayao Miyazaki. An extremely personal story in its core, 'My Neighbor Totoro' has its roots firmly situated in Japanese tradition and culture. Delving deep into the creator's personal past, the film tells the story of a collective childhood filled with tales of mystery and love of all things that grow. Starring voice actors Noriko Hidaka, Chika Sakamoto and Hitoshi Takagi, the film tells the story of two young daughters (Satsuki and Mei) of a professor and their interactions with friendly wood spirits in postwar rural Japan. Since its release, the film has amassed widespread critical acclaim and a dedicated cult following. Pulitzer prize winning film critic Roger Ebert of the Chicago Times identified 'My Neighbor Totoro' as one of his 'Great Movies', calling it "one of the lovingly hand-crafted works of Hayao Miyazaki."
Read More: Movies Like 'Up'
3. Persepolis (2007)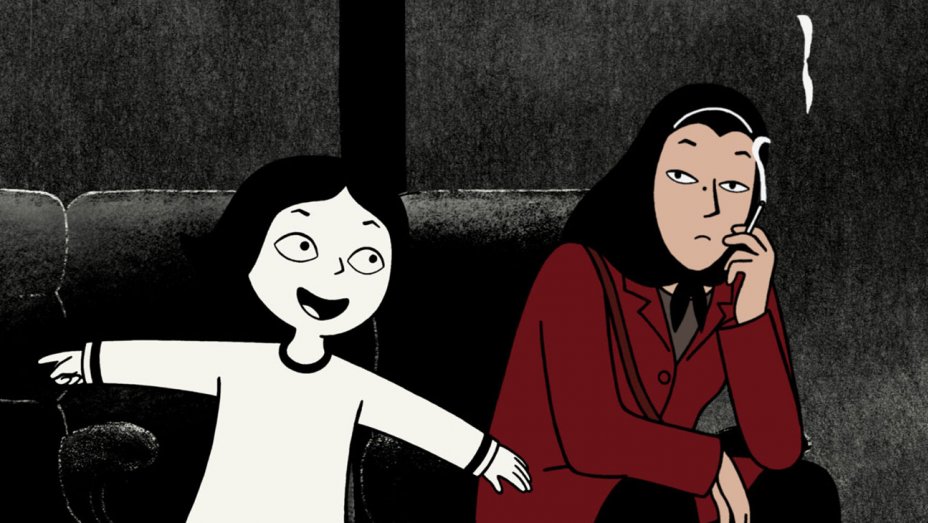 Based on Marjane Satrapi's autobiographical graphic novel of the same name, the Oscar nominated 'Persepolis' is a 2007 adult animated film which follows the life of the author as she comes of age against the backdrop of the Iranian Revolution. As a young girl, Marji wants to be a prophet, and is seen as a huge fan of Bruce Lee, resulting in a tantalizing protagonist. The film gives a detailed look at the Iranian Revolution which led to the deposition of the Shah of Iran, and the eventual rise of a government formed by Islamic fundamentalists. Throughout all of this, Marji stands as the antithesis to the socially regressive order, and is seen buying music of Western heavy metal band Iron Maiden on the black market, wearing unorthodox clothing such as denim jackets, and celebrating punk rock and other Western music sensations such as Michael Jackson, resulting in a hilarious yet 'kick-ass' representation of a powerful, individualistic, female identity.
2. Grave of the Fireflies (1988)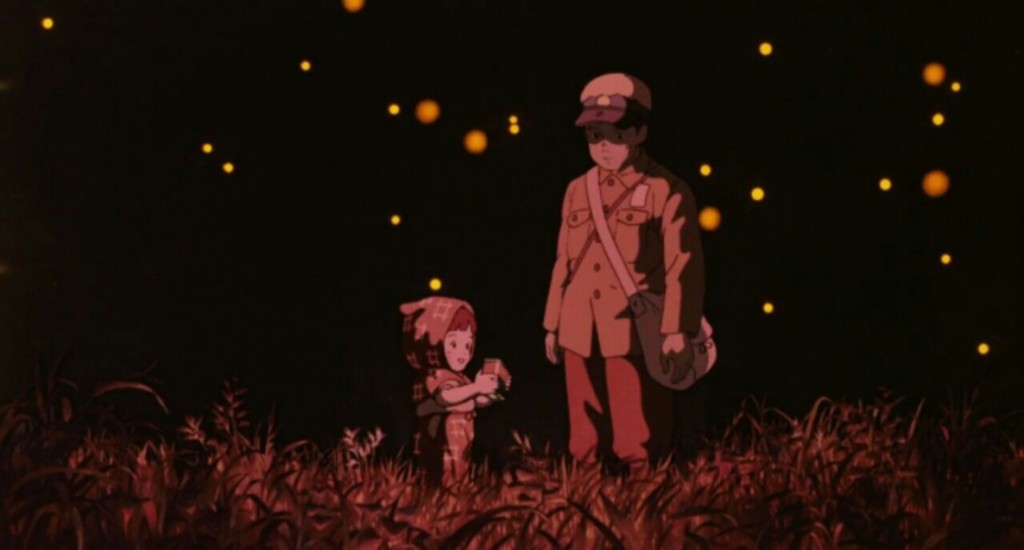 'Grave of the Fireflies' is a Japanese animated war film based on the 1967 eponymous semi-autobiographical short story by Akiyuki Nosaka. Written and directed by Isao Takahata, the film tells the heart-breaking story of two siblings, Seita and Setsuko, and their desperate struggle to survive during the final months of the Second World War. Some critics in the West have viewed 'Grave of the Fireflies' as an anti-war film due to the graphic and emotional depiction of the pernicious repercussions of war on society, and the individuals therein. Gloriously animated by Studio Ghibli, the film, through its usage of moving imagery, focuses its attention almost entirely on the personal tragedies that war gives rise to, rather than seeking to glamorize it as a heroic struggle between competing nations. Further emphasis is given to the fact that war is society's failure to perform its most important duty — to protect it's own people.
Read More: Movies Like How to Train Your Dragon
1. Pinocchio (1940)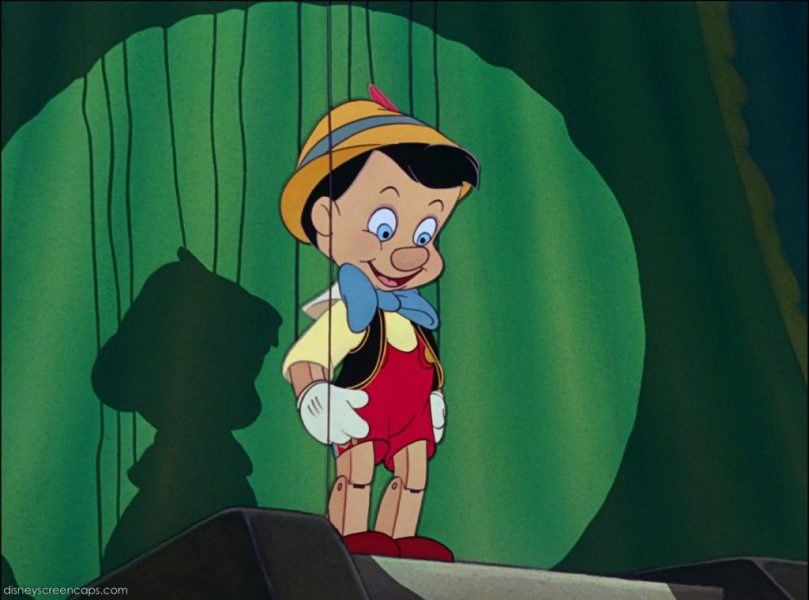 Produced by Walt Disney himself, 'Pinocchio' deserves the top spot on this list due to its sheer impact on the subsequent world of animation. Based on the Italian children's novel 'The Adventures of Pinocchio' by Carlo Collodi, it was the second feature film produced by Disney, made after the success of the classic 'Snow White and the Seven Dwarfs'. The plot of the film involves an old wood carver named Geppeto, who carves a wooden puppet named Pinocchio. The puppet is brought to life by a blue fairy, who informs that he can become a real boy if he proves himself to be "brave, truthful, and unselfish". His efforts to become a real boy sees him encountering a host of unsavory characters.
'Pinocchio' was a groundbreaking achievement in the areas of effects animation, enabling realistic movements to vehicles, machinery and natural elements such as rain, lightning, smoke,shadows and water. It is widely regarded as one of the greatest animation movies ever made. In 1994, 'Pinochhio' was added to the United States National Film Registry for being deemed "culturally, historically, or aesthetically significant".
Read More: Movies Like Spirited Away