'Priscilla,' a captivating biographical drama, transports audiences into the world of Priscilla Presley, played by the talented Cailee Spaeny, and her enduring connection with the iconic Elvis Presley, portrayed by Jacob Elordi. This cinematic masterpiece is the brainchild of writer, director, and producer Sofia Coppola and draws inspiration from the pages of the 1985 memoir 'Elvis and Me' penned by Priscilla Presley and Sandra Harmon. The film offers an intimate and unseen perspective on the legendary American icon, Elvis Presley, as it delves into his extraordinary courtship and tumultuous marriage with Priscilla. From their chance encounter at a party to the hallowed grounds of Graceland, 'Priscilla' is a beautifully detailed portrayal of love, fantasy, and fame, unveiling the private moments and vulnerabilities that lie beneath the larger-than-life rock-and-roll superstar, offering a fresh and enthralling take on this iconic couple's enduring legacy. Here are more movies like 'Priscilla' if you cannot get enough of it.
8. Me and Orson Welles (2008)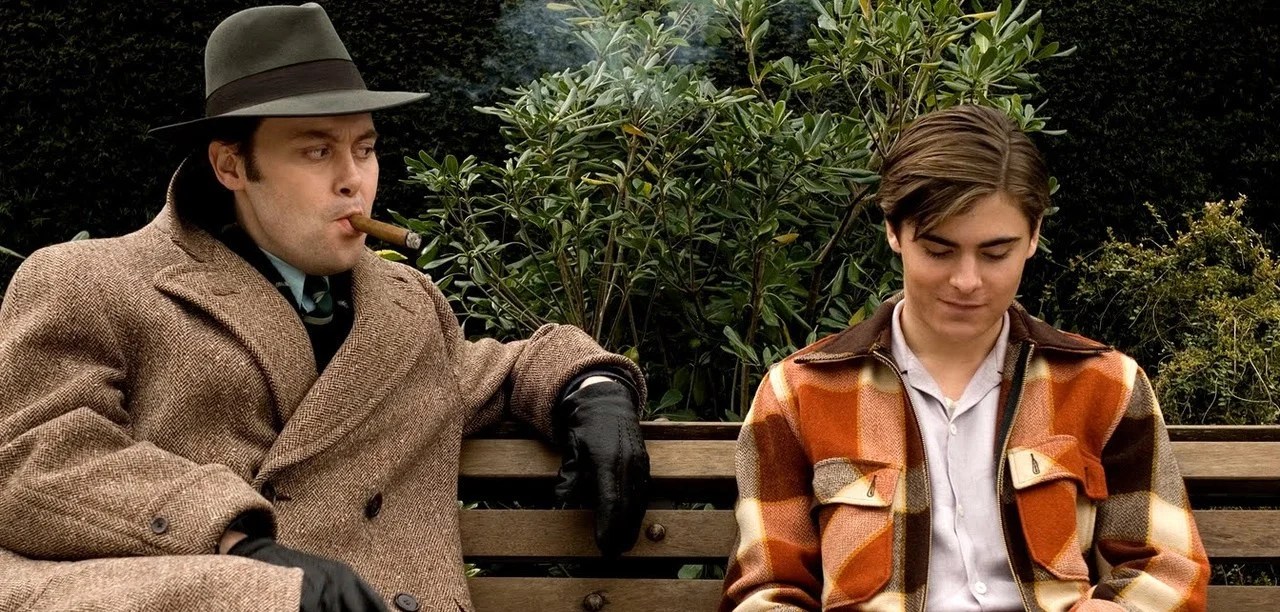 'Me and Orson Welles' is a captivating film directed by Richard Linklater, set in the 1930s, portraying the whirlwind experiences of a young actor, Richard Samuels, brilliantly played by Zac Efron, who lands a role in Orson Welles' iconic Mercury Theatre production of Shakespeare's 'Julius Caesar.' Welles, portrayed by Christian McKay, is a charismatic yet demanding director. As Richard navigates the world of theater, he forms an unexpected connection with Welles, providing a behind-the-scenes glimpse into the legendary director's creative process and personal dynamics. This film, much like 'Priscilla,' shows the complex relationships and unexpected connections that unfold in the realm of fame and creativity, making it a compelling watch for those intrigued by the intricacies of iconic personalities and their interactions with others.
7. My Week with Marilyn (2011)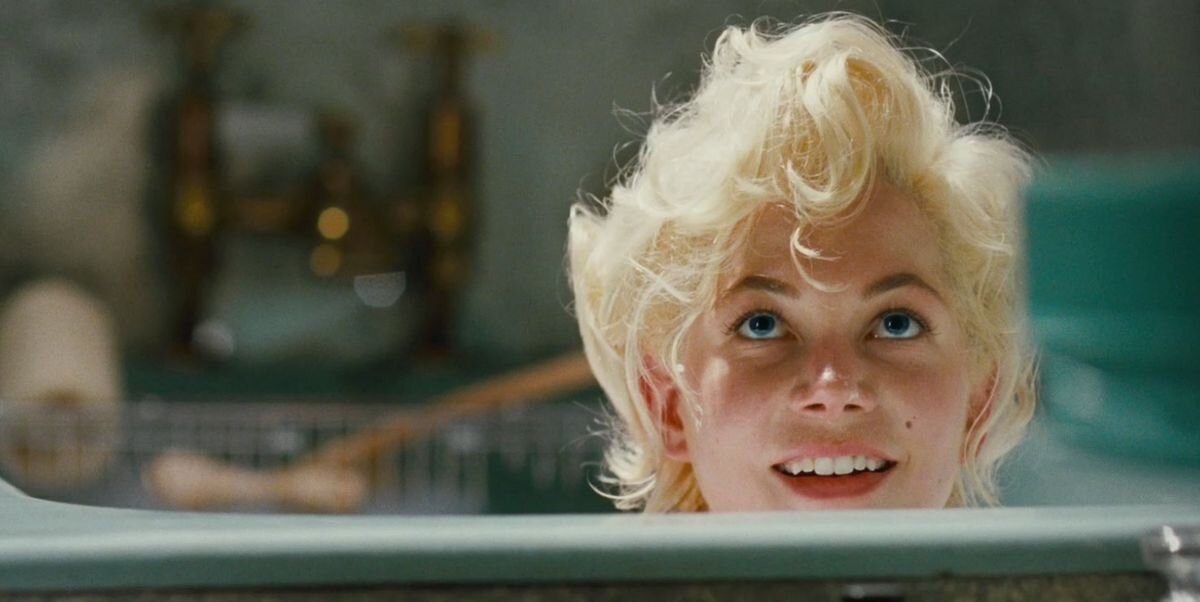 'My Week with Marilyn,' directed by Simon Curtis, is a captivating biographical drama that offers an intimate glimpse into the life of Hollywood icon Marilyn Monroe, portrayed by Michelle Williams. The film centers around the week a young assistant, Colin Clark (Eddie Redmayne), spends with Marilyn during the filming of 'The Prince and the Showgirl' in 1956. Just like 'Priscilla,' this movie brings out the personal and private moments of an iconic figure, shedding light on Marilyn's vulnerabilities and complexities beyond her glamorous public persona. Michelle Williams' exceptional performance earned her critical acclaim and resonates with the exploration of the unseen sides of famous personalities, much like 'Priscilla.'
6. Loving (2016)
In the heartfelt drama 'Loving,' directed by Jeff Nichols, audiences are immersed in the inspiring true story of Richard and Mildred Loving. This powerful film illuminates the journey of an interracial couple in 1960s Virginia, courageously fighting against societal prejudices and legal constraints to embrace their love and marital rights. The film stars Joel Edgerton as Richard Loving and Ruth Negga as Mildred Loving. It delves into the couple's enduring love and their legal battle, which ultimately led to a Supreme Court ruling against anti-miscegenation laws. 'Loving' explores the theme of an unconventional love story just like 'Priscilla,' as it sheds light on a couple's fight for their relationship and civil rights, capturing the personal moments that made their love so profound.
5. Liz & Dick (2012)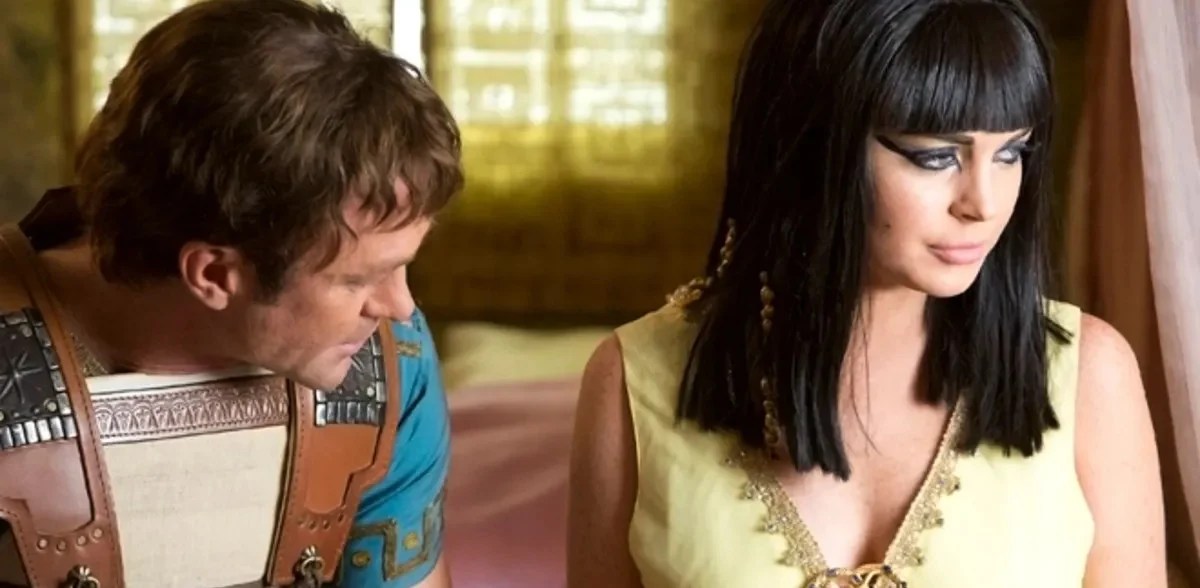 'Liz & Dick' and 'Priscilla' share a common theme of exploring celebrity relationships, albeit in different contexts. While 'Priscilla' dives into the unexpected private moments of Priscilla Presley and Elvis Presley's relationship, 'Liz & Dick' examines the tumultuous love affair between Hollywood icons Elizabeth Taylor and Richard Burton, portrayed by Lindsay Lohan and Grant Bowler. Directed by Lloyd Kramer, the film plunges into the fiery, passionate, and sometimes turbulent connection between Taylor and Burton, two of the most famous and notorious celebrity couples in Hollywood history. 'Liz & Dick' captures the intense emotions, public scrutiny, and the enduring love that marked their tumultuous relationship, much like the exploration of celebrity relationships in 'Priscilla.'
4. The Bodyguard (1992)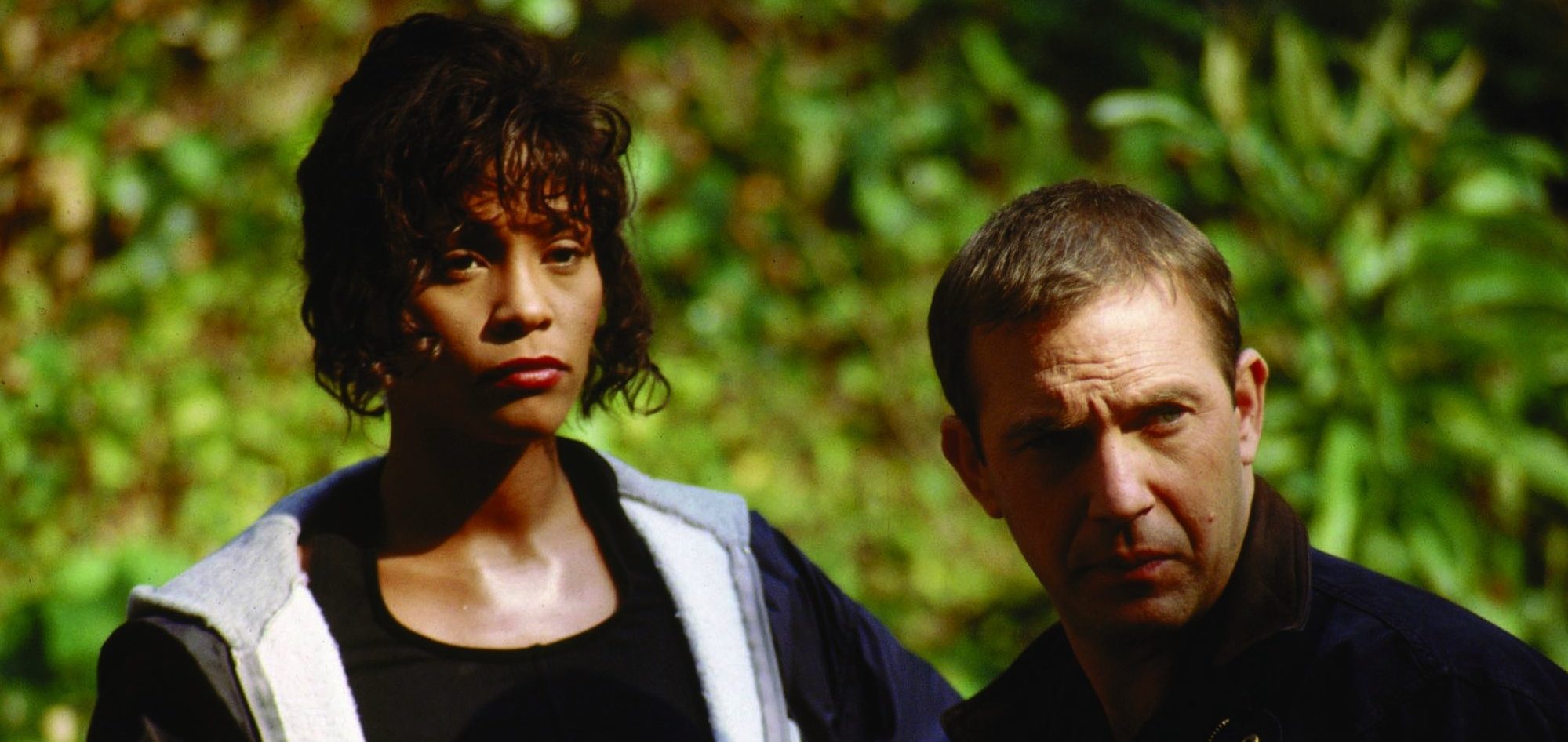 Directed by Mick Jackson, 'The Bodyguard' stars Kevin Costner as Frank Farmer, a former Secret Service agent assigned to protect Whitney Houston's character, Rachel Marron, a renowned singer and actress facing a dangerous threat. Similar to 'Priscilla,' the film explores the relationship that evolves between a famous figure and their protector. As Frank ensures Rachel's safety, their connection deepens from a professional duty to a passionate and unexpected romance, revealing the vulnerabilities and complexities of their characters. This thrilling blend of action, suspense, and romance, underscored by Whitney Houston's unforgettable soundtrack, including 'I Will Always Love You,' makes 'The Bodyguard' a captivating exploration of love and danger within the world of fame.
3. Control (2007)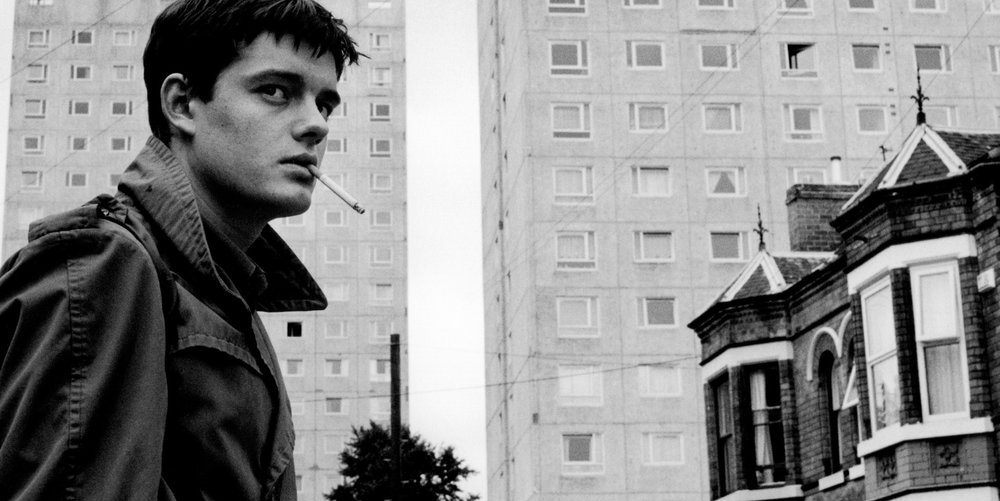 'Control,' directed by Anton Corbijn, is a biographical drama that immortalizes the life of Ian Curtis on reel, the lead singer of the iconic and influential post-punk band Joy Division, portrayed by Sam Riley. The film captures Ian's personal struggles, the rise of Joy Division, and the complexities of his relationships, particularly with his wife, Deborah Curtis (Samantha Morton). Akin to 'Priscilla,' it offers an intimate look into the personal and emotional aspects of a music icon's life. Both movies reveal the unexpected sides of famous individuals, showing their vulnerabilities, complex relationships, and the private moments that shape their public personas, making 'Control' a compelling exploration of the human aspects behind the rock star facade, just as 'Priscilla' does with Elvis Presley.
2. Sid and Nancy (1986)
Directed by Alex Cox, 'Sid and Nancy' depicts the tumultuous and tragic relationship between Sid Vicious, the bassist of the punk rock band Sex Pistols, and Nancy Spungen. Gary Oldman portrays Sid Vicious, while Chloe Webb plays Nancy Spungen. The film chronicles their intense love amidst the punk rock scene's chaos, their struggles with drug addiction, and ultimately, Sid's arrest for Nancy's murder. Similar to 'Priscilla,' both films delve into the complexities of relationships amid fame, exposing the raw, vulnerable sides of the characters beneath their public personas. While 'Priscilla' explores the unexpected facets of love in the glamorous world of rock and roll, 'Sid and Nancy' offers a gritty, tragic portrayal of a passionate yet destructive relationship within the same music scene, showcasing the human emotions and vulnerabilities that often lie behind the fame and glamour.
1. Walk the Line (2005)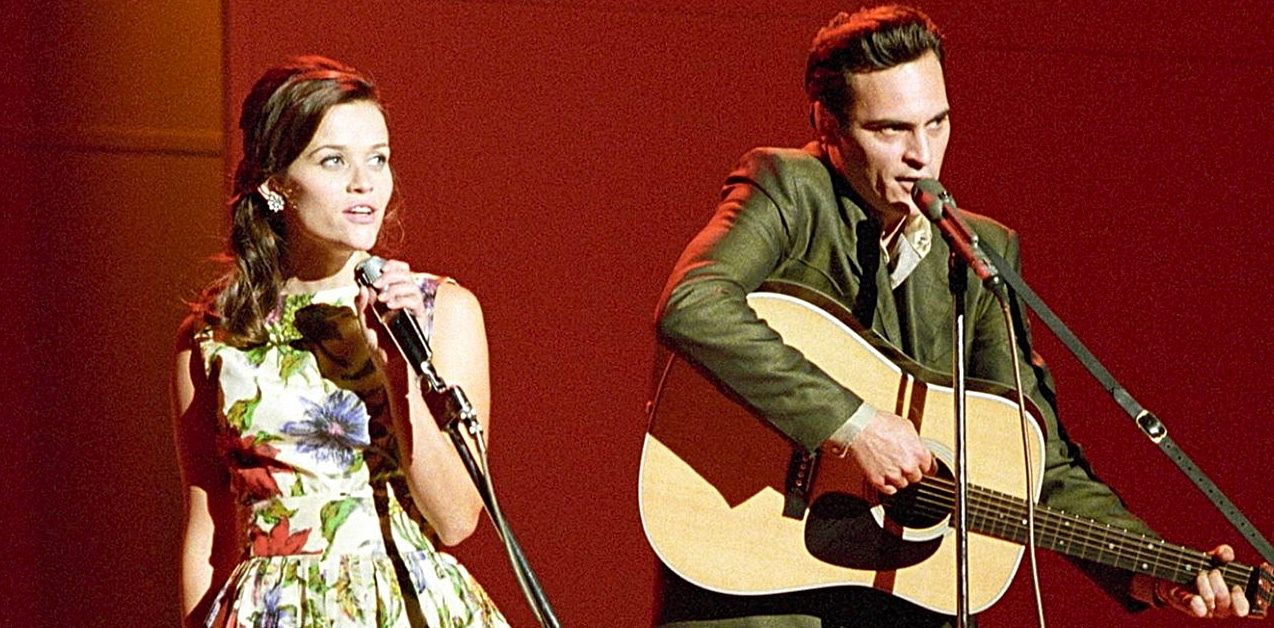 'Walk the Line,' directed by James Mangold, is a compelling biographical drama that brings the life of legendary musician Johnny Cash to the big screen, starring Joaquin Phoenix as Cash and Reese Witherspoon as June Carter. The film chronicles Cash's journey from a troubled childhood to his meteoric rise in the music industry and the tumultuous relationship he shares with June Carter, a fellow country music star. Much like 'Priscilla,' 'Walk the Line' offers an intimate exploration of the personal and romantic dynamics of a music icon's life. If you enjoyed 'Priscilla' and its portrayal of the complexities in relationships with famous figures, 'Walk the Line' is a must-watch for its deep dive into the passionate and turbulent love story between Johnny Cash and June Carter, whose enduring connection played a significant role in shaping their careers and personal lives.
Read More: Best Movies on Musicians