Jack London's groundbreaking novel 'The Call Of The Wild' has been adapted for the screen on a number of occasions, with the first version being a 1923 silent film. The 2020 movie adaptation of the same, is directed by Chris Sanders and stars Harrison Ford in the leading role.
The story mainly centers around a St. Bernard dog called Buck who gets stolen from his comfortable domestic life in California and is made to work as a mail-delivery dog in the harsh Alaskan weathers. The numerous adventures that Buck has along with a man called John Thornton, form the man narrative of the film.
A story for the ages, 'The Call Of The Wild' holds the power to captivate the audiences even more than a century after its first publication. If you have enjoyed watching 'The Call Of The Wild', here are some other movies you can check out. Many of them are available on Netflix, Hulu, or Amazon Prime.
7. White Fang (1991)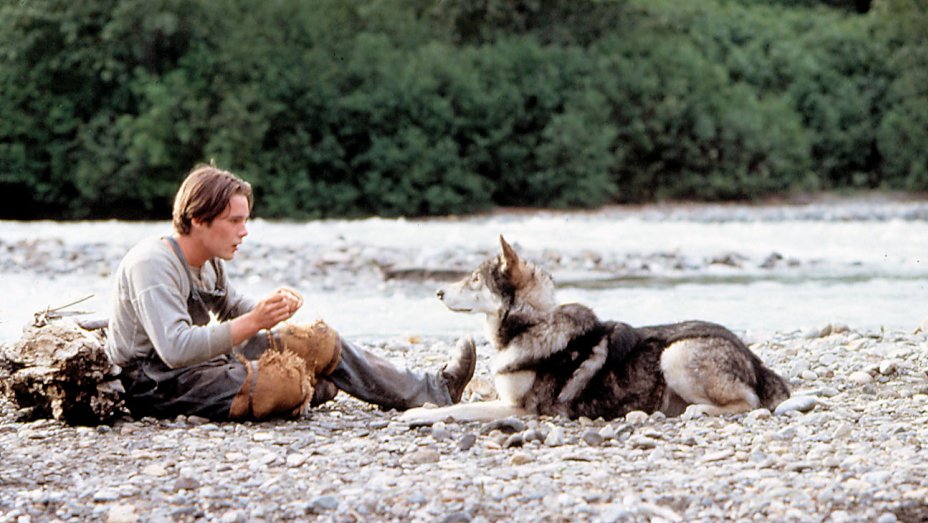 Also based on a book by Jack London, 'White Fang' has a dog as one of its main characters. The story of this film centers around a man called Jack Conroy (Ethan Hawke) who has come to Alaska, in order to collect some money that was owed to his father.
In Alaska, Conroy rescues a dog called White Fang from its torturous owner and the two form a great friendship over a certain period of time. The breathtaking visuals coupled with a sweet tale of friendship is what makes this film so special.
6. Klondike Fever (1980)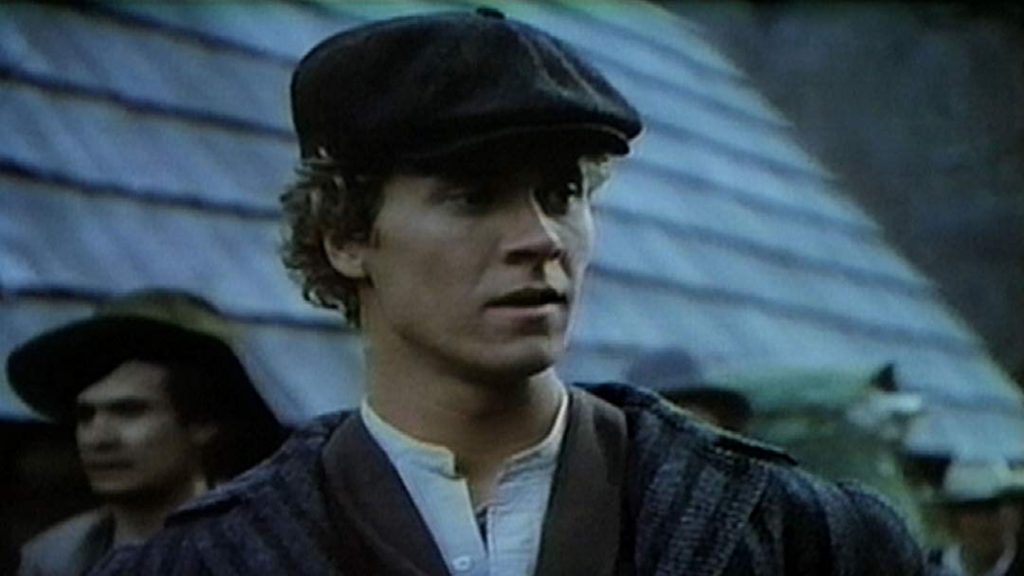 While the other stories by Jack London mentioned on this list are fictionalized accounts of a man's relationship with a dog, this 1980 Canadian adventure film has London himself, as its protagonist.
Based on the author's writings, this film follows him from San Francisco to Alaska as he finds himself in various challenging situations along the way. The film brings us close to the writer whose writings have instilled a sense of adventure in millions of people throughout the world.
5. White Fang 2: Myth of the White Wolf (1994)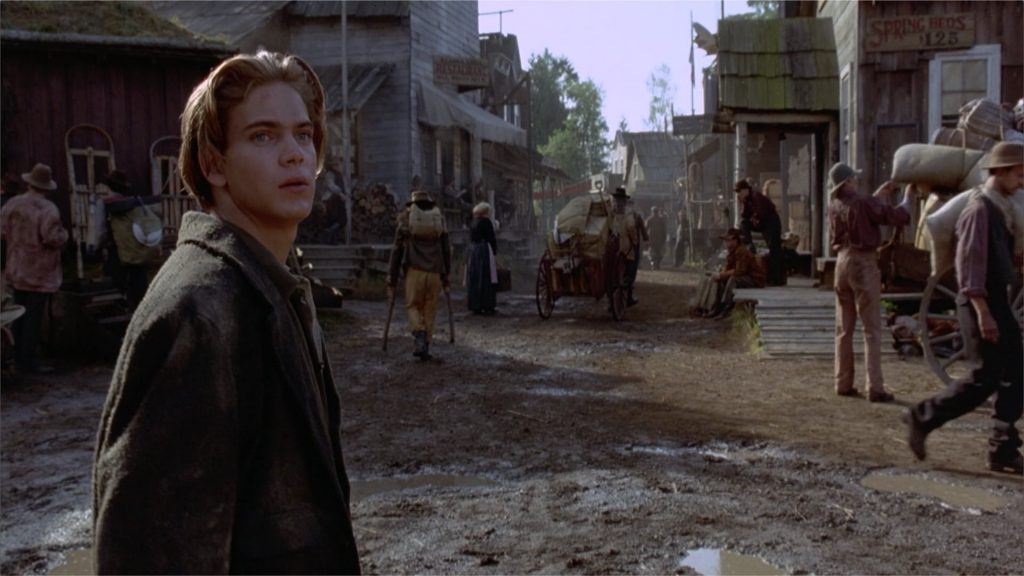 This 1994 film continues the story of the wolf-dog White Fang, as he joins his master Jack Conroy's friend, Henry Casey, in a bid to rescue the natural habitat of a group of indigenous people. However, in order to do so, they have to stop the mining that is endangering the lives of these natives.
Besides being a brilliantly shot adventure story, 'White Fang 2' also acts as a reminder of how industrialization is choking the very existence of a number of people throughout the world.
Read More: Movies Like Cats
4. Old Yeller (1957)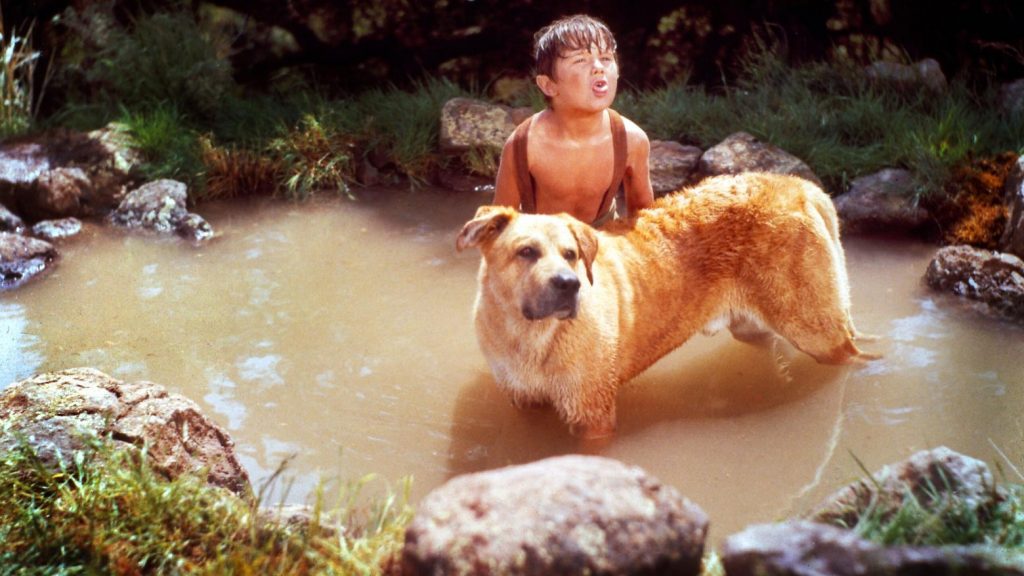 'Old Yeller' is a 1957 Disney film that tells the story of a teenage boy called Travis, who lives on a farm along with his mother and brother Arliss. While working on the farm, Travis comes across a stray dog called Old Yeller.
Although he tries to shoo away the dog at first, Travis does end up adopting Old Yeller after the latter saves Arliss from a bear. The friendship which develops between the teenager and the canine is so heartfelt that you will have a hard time controlling your emotions while watching this film.
3. Savage Sam (1963)
A sequel to the 1957 film 'Old Yeller', 'Savage Sam' centers around the adventures of the brothers Travis and Arliss, along with their pet Old Yeller's son, Savage Sam. These two brothers have a lot of freedom when their parents are away, and enjoy their time along with Sam.
When a group of Apaches kidnaps these brothers along with one of their neighborhood friends, it is Savage Sam who jumps in to save the day. While the film is not as great as its predecessor, it has the humane qualities which made 'Old Yeller' a fan favorite in the first place.
2. A Dog Of Flanders (1959)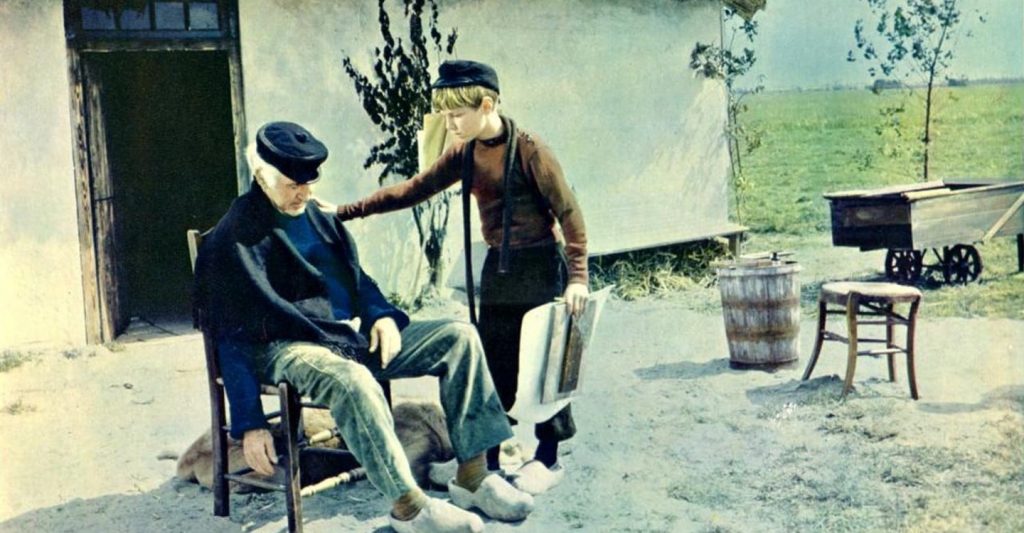 This 1959 film centers around a Flemish boy called Nello, who lives with his grandfather and pet dog Patrasche. Delivering milk is the only source of income for this poor rural family. Although Nello always dreams of becoming an artist, he completely lacks the means to do so.
Nello's problems keep on increasing when his grandfather passes away and he has to leave the house. In such a dire situation, Nello is taken in by an artist called Piet van Gelder. The heartfelt story of a little boy's struggle along with his dog made this film a sleeper hit.
1. My Dog Skip (2000)
Dogs are more than just pets. They have a deep impact on the lives of the people with whom they live, and this is what makes them so special. This 2000 film about a little boy and his pet dog is one that drives home this message pretty clearly.
The little boy in question, Willie, is rather shy and often gets bullied by his peers. After he gets a dog as a pet, the canine starts changing his perspective on life in a number of ways. A wholesome and entertaining watch, 'My Dog Skip' is a film that is bound to leave you in awe of our canine friends.
Read More: Movies Like Arctic Dogs