'The Other Zoey' is a romantic comedy movie with a neat twist as a premise for its protagonist, Zoey. What if the most popular guy in college starts thinking of you as his girlfriend due to brain damage? Zoey Miller, an intellectually driven college student uninterested in romantic relationships, faces a transformative moment when the soccer team captain Zach is hit on the back of the head through her fault and develops amnesia. When he awakens, he believes Zoey is his girlfriend. Keeping up the facade out of guilt, she visits his home, where she meets Zach's cousin, Miles, a grad student who shares her intellectual frequency.
Zoey accompanies their family on a weekend ski trip, hoping to get closer to Miles, all the while warming up to Zach as she continues pretending to be his girlfriend. Juggling the facade, Zoey finds herself torn between the two men and her commitment to prioritizing compatibility over romantic love wavers. With Sara Zandieh in the directing chair, 'The Other Zoey' presents an unlikely romance that, despite being based on stereotypical tropes, has enough charm and lighthearted humor to be intriguing and fun. Here is a list of thoroughly entertaining movies like 'The Other Zoey' that will brighten your day with some whimsical magnetism.
8. Made of Honor (2008)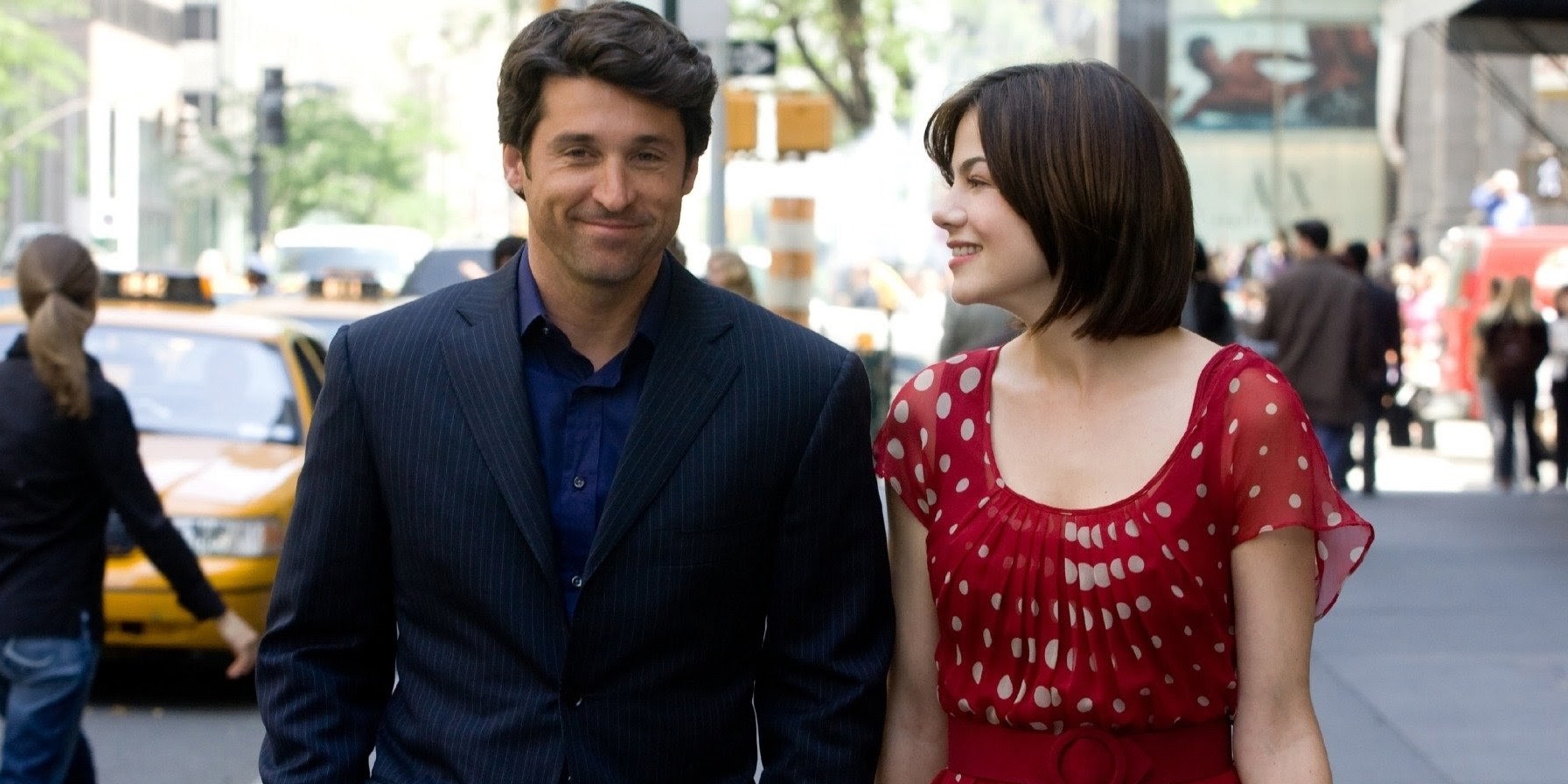 Under the direction of Paul Weiland, 'Made of Honor' creates a predicament for the "guy best friend", when he is asked to be the maid of honor for the love of his life. The story follows Tom (Patrick Dempsey) and Hannah (Michelle Monaghan), friends for a decade with Tom being a perpetual dater and Hannah seeking the right person for marriage. As Tom begins to consider his own relationship potential, making up his mind to proposition Hannah, she announces her engagement.
Reluctantly agreeing to be her "maid" of honor, Tom will try every trick in the book to intervene in the wedding and win her over for himself. Fans of 'The Other Zoey' will find that this rom-com drama doesn't take itself too seriously, filling in plenty of humorous gags at the expense of our unfortunate protagonist. Having Tom despondently plan the wedding of his clueless beloved further amplifies the semi-sadistic thrill, as he falls deeper and deeper down the hole he continues to dig.
7. Sweet Home Alabama (2002)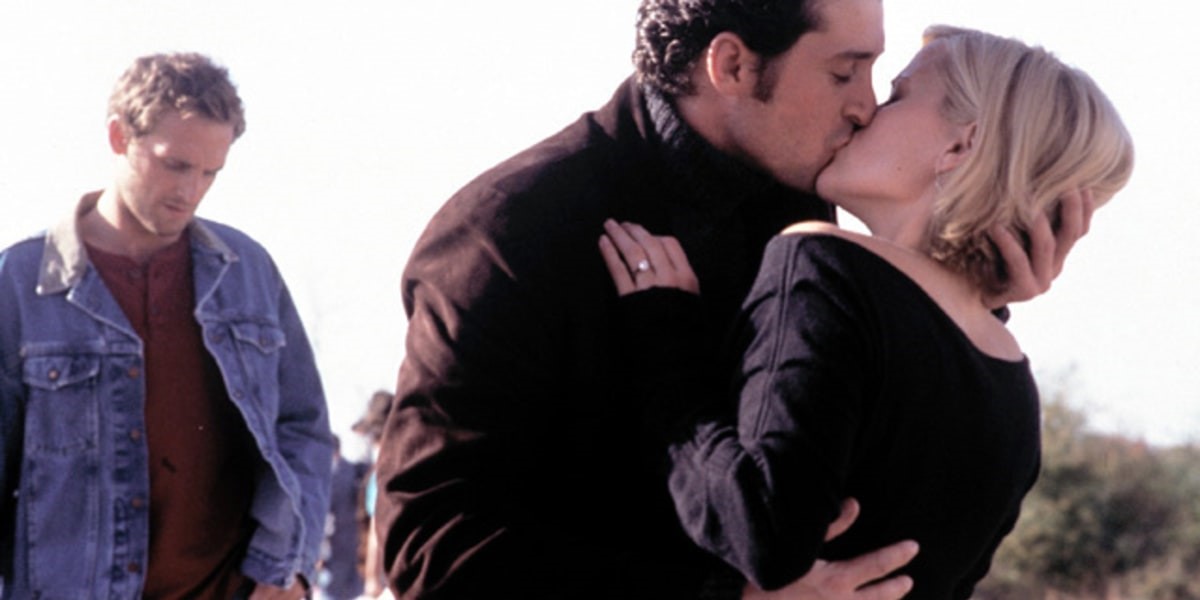 Helmed by director Andy Tennant, 'Sweet Home Alabama' turns around the hustler story that's quite common in cinema and instead looks at the joys that come with a simpler, laid-back life. Melanie Carmichael, a successful New York fashion designer, has achieved many of her childhood dreams. With a thriving career and a rich and sophisticated fiancé, everything seems perfect.
However, when he proposes, Melanie is reminded of the Southern roots she left behind and the unresolved divorce papers sent to her husband seven years ago. Intent on obtaining his signature, she quickly returns to the South. Things take an unexpected turn, making her realize that the life she left behind may have been more perfect than her glamorous New York existence. Those who enjoyed 'The Other Zoey' for the stark difference in Zoey's love interests will find the contrast between Melanie's husband and husband-to-be even more mind-boggling. Despite this, the movie is paced well enough to ease one into the slower country town and present the simple charm of its lifestyle and people.
6. Bridget Jones's Baby (2016)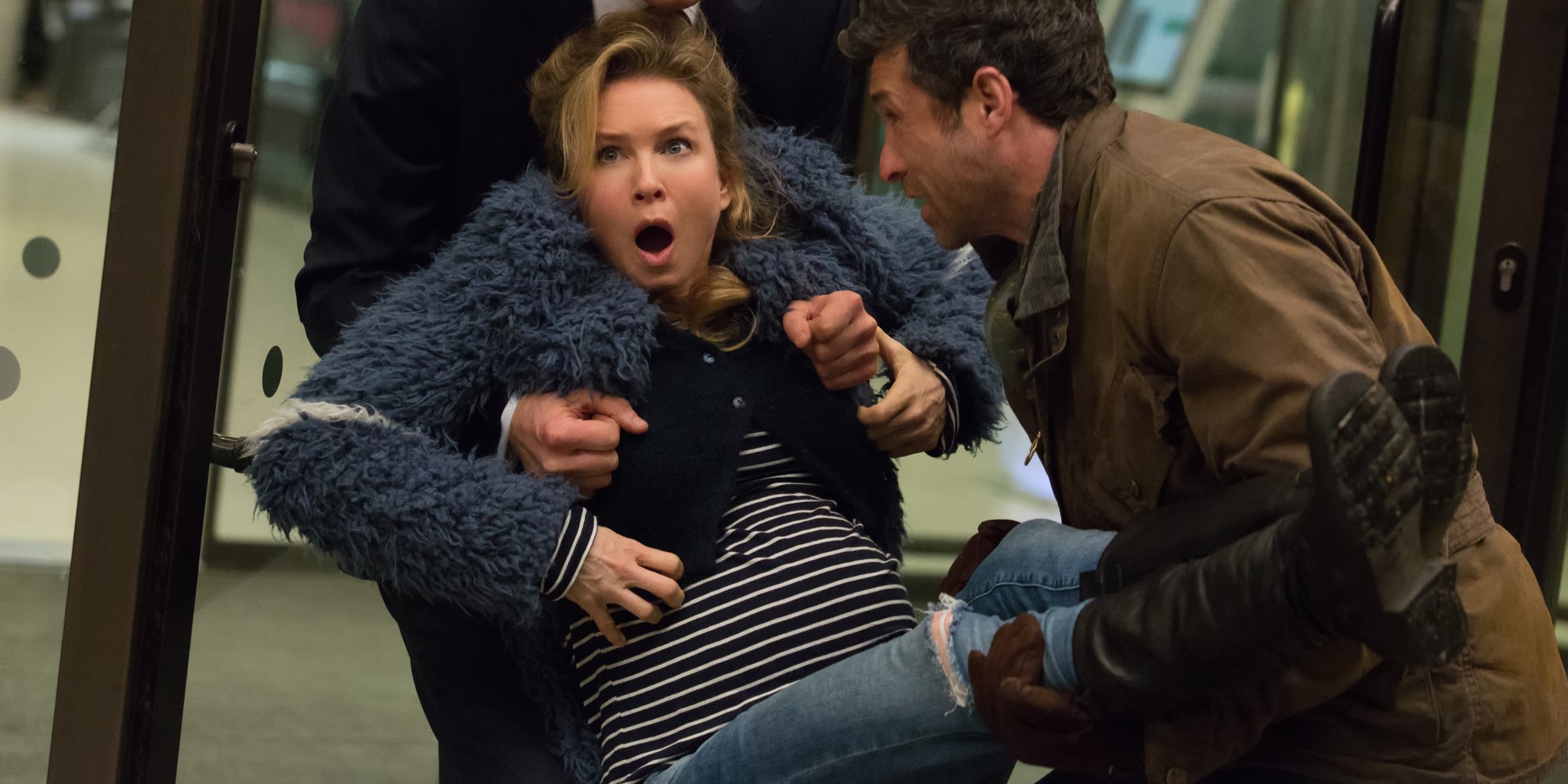 'Bridget Jones's Baby,' directed by Sharon Maguire is a romantic comedy, with the romantic part being a tangled love triangle, that works much better than its premise should allow. After parting ways with Mark Darcy (Colin Firth), Bridget Jones (Renée Zellweger) finds her envisioned 'happily ever after' elusive. In this third installment of her series, Bridget Jones finds herself in her forties and navigating single life once again. She shifts focus to her career as a top news producer, surrounded by a mix of old and new friends.
Bridget revels in the sense of control she has attained, only for her love life to take an unexpected turn when she encounters the charming Jack (Patrick Dempsey). Shortly after, she runs into her ex, Mark, sharing a passionate moment with both men each time. A not-so-surprising twist unfolds as Bridget discovers she's pregnant, with one caveat—she can only be 50% percent certain of the identity of her baby's father.
For fans of 'The Other Zoey' who can appreciate a good love triangle, 'Bridget Jones's Baby' nails the dynamics between its trio in a perfect balance of hilarious and believable without resorting to tired writing. Both men seem to perpetually coexist with Bridget, clashing amusingly to win her favor and do more to help. As much as she'd like it, Bridget cannot choose between the two this time. The sense of control she valued in her life is stripped from her, and now she holds her breath with the rest of the characters to find out who is fated to be the father of her child.
5. Three to Tango (1999)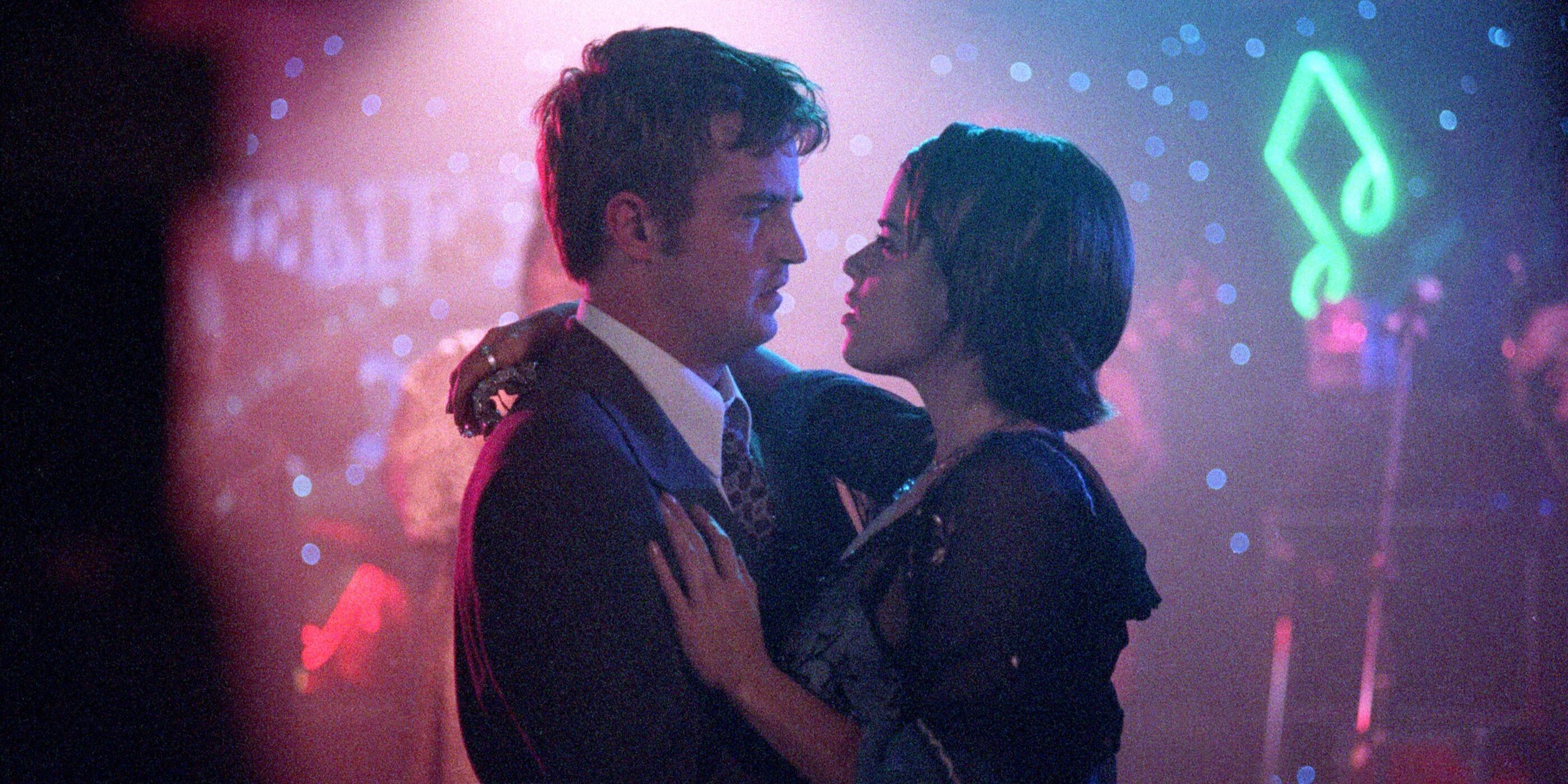 With Damon Santostefano at the helm, 'Three to Tango' paves the way for an outlandishly captivating romantic comedy-drama. A prosperous businessman mistakenly presumes an architect, Oscar Novak (Matthew Perry), to be gay and tasks him with the unexpected mission of keeping tabs on his mistress. (Neve Campbell). To his dismay, Oscar, who is unequivocally heterosexual, discovers a love interest in his boss' mistress.
To win the woman of his dreams, all he has to do is make her and the world see him, as not gay. 'Three to Tango' builds upon and explores its setup to create a ton of laugh-out-loud moments, made all the punchier with Perry's trademark comedic timing. Audiences of 'The Other Zoey' are sure to be overcome with gleeful laughter at the abhorrent misunderstandings and over-the-top performances in 'Three to Tango.'
4. He's Just Not That Into You (2009)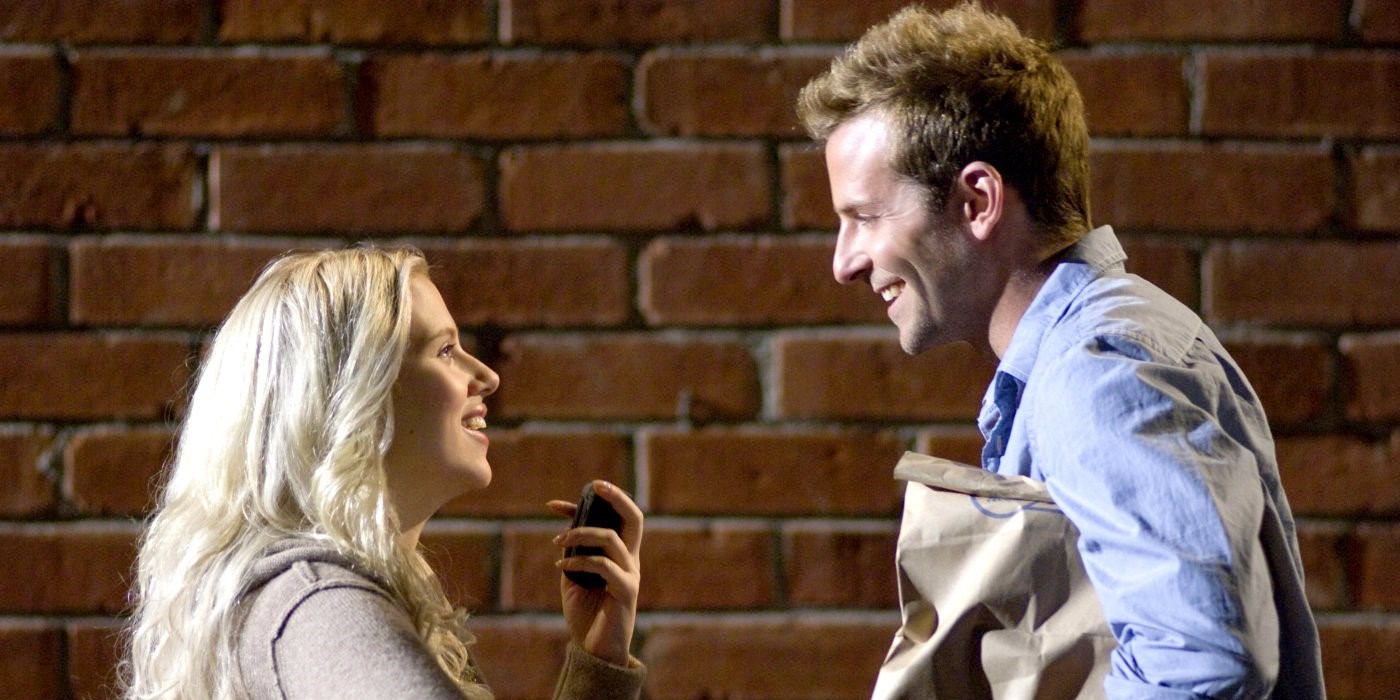 This star-studded rom-com tells the story of multiple women being disappointed by romance in a variety of ways, some self-created, others at the whims of their non-commital love interests. Ken Kwapis directs the narratives of multiple interconnected storylines that range from a long-term relationship stagnating as the guy refuses to think about marriage, a single woman frustrated with men taking her phone number but not calling her back, to one who is indignant that her boyfriend won't marry her since he is already married.
If you have enjoyed the chick-flick aspect of 'The Other Zoey,' there is a lot of fresh material to be found here. The film even made a point of marketing itself as not "just another chick-flick" by mentioning ten cliches that aren't in the film. To be fair, given how much plot is being squeezed in, they may not have had space for adding cliches even if they wanted to.
3. I Want You Back (2022)
The aptly titled ' I Want You Back' begins with the simultaneous ending of two relationships. Noah (Scott Eastwood) breaks up with Emma (Jenny Slate), while Anne parts ways with Peter (Charlie Day). Finding out that their now-exes have moved on already, both of them coincidentally end up sharing the same weeping spot in the stairwell of their workplace. United by their sorrows, an unlikely alliance is formed to collaborate in unraveling their exes' newfound romances. Engaging in cyber-sleuthing, Peter edges closer to Noah, hoping to become friends with him and subtly make him think about Emma. While Emma infiltrates the life of Anne's new boyfriend, laying her seduction on him thick.
With emotions running high and a stream of increasingly complex schemes, there is no telling whose affection will land on whom when the music stops. The Jason Orley-directed film doesn't pull the punches of its comedic heavyweight, Charley Day, letting his schizophrenic, high-pitched style loose. Pete Davidson adds to the chemistry, creating memorable moments, even with a limited role. For audiences of 'The Other Zoey,' who enjoyed the comedic drama surrounding its love triangle, 'I Want You Back' just tells you to hold its beer as it slams the pedal to the metal with its love hexagon-powered plot vehicle.
2. Set It Up (2018)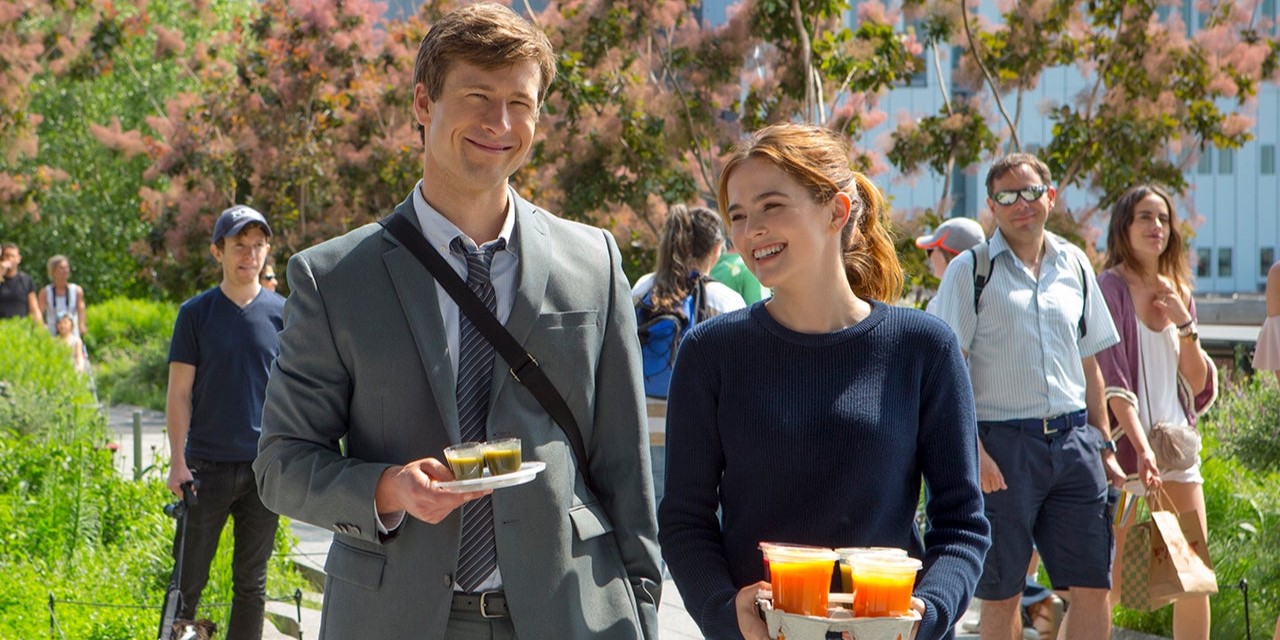 A famous strategist once said, "The enemy of my enemy is my friend." 'Set It Up,' by director Claire Scanlon, asks what if both our enemies are just sexually frustrated and desperately need to be set up with each other? Charlie and Harper are tormented day in and day out by their bosses' foul moods, which are unleashed on them at the slightest setback. They decide to set up their bosses with each other, hatching elaborate schemes that work on simple principles, making significant progress towards their ends.
On the way, they discover a tantalizing chemistry between them which becomes harder and harder to ignore. Much like 'The Other Zoey,' the movie's plot is kickstarted by a facetious plan that unwittingly takes our leads into an unexpected romance. The strength of 'Set It Up' is…well, in its setup. The narrative unfolds and branches out in an expected yet well-executed manner. Interesting side characters flesh out the cast, with Pete Davidson making an appearance once more.
1. She's the Man (2006)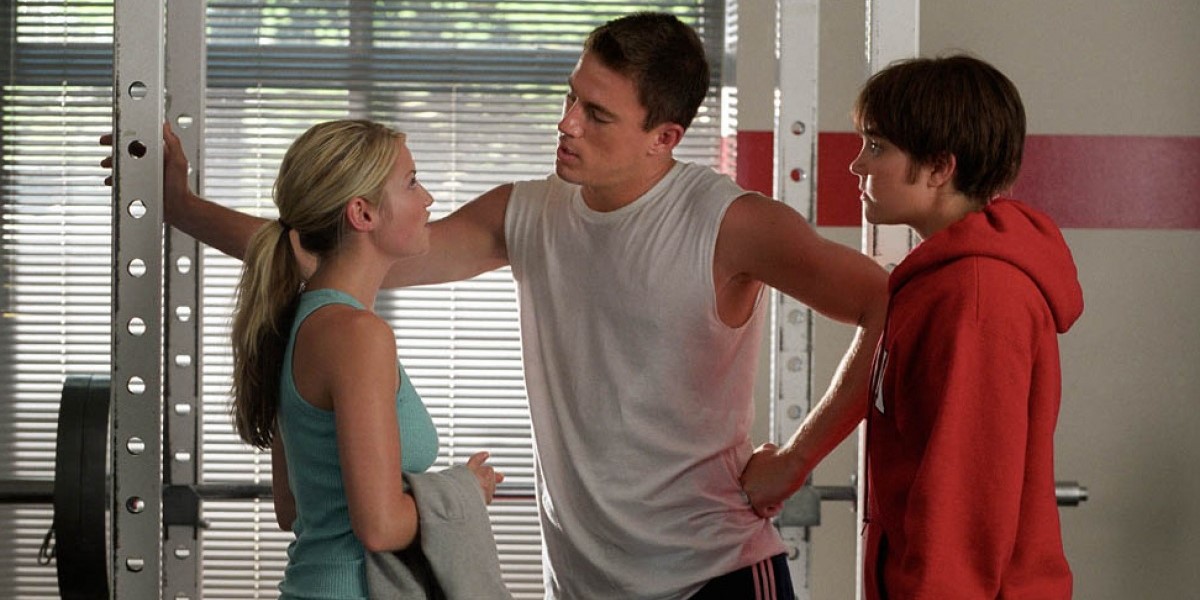 'She's the Man' is like a chemistry experiment, with director Andy Fickman, being the embodiment of Walter White. All the ingredients of premise, romance, humor, drama, and twists are done just right with the added catalyst of chaos. Viola Hastings, a tomboyish girl finds herself taking the place of her brother in an elite boarding school to escape her mother's attempts to turn her into a refined lady. She dresses the part and is soon roommates with the charismatic Duke (Channing Tatum).
As she tries to fit in using over-the-top chest-puffing boy talk, she strikes the fancy of Olivia, the girl who Duke is trying to woo. At the same time, she begins to develop feelings for Duke herself. Add into the mix her brother's girlfriend, said brother's return, Viola's clothes-swapping, and things start going completely off the rails, into a pit of hysterical madness. If previous entries on this list have love triangles, 'She's the Man' has a hyperbolic love spiral with Viola at its center. For appreciators of 'The Other Zoey' and its confused romance comedic style, this movie truly is a must-watch.
Read More: Best Chick Flicks of All Time