In the age of video games, we wouldn't think board games to be still here in 2019. On the contrary, they are very much a part of our lives and an integral aspect to pop culture even today. Board games are a great opportunity to have some fun while being with our friends and families. This need to play with real people is seen through the recent rise of multiplayer gaming even in video games, which was once primarily the dominion of the single player.
Over the years, board games have gone from strength to strength. They have undergone several changes and innovation has been a mainstay. For someone whose idea of board games are Ludo, Chess, and Snakes and Ladders, the board games of recent years will blow their minds! From picturesque animal haunts to marshalling troops in war, modern board games have it all. The list below will shed some light on some fascinating examples of how far board games have truly come along over all this time. Without further ado, here are the best upcoming board game releases in 2019 and 2020:
15. Comanauts (January 2019)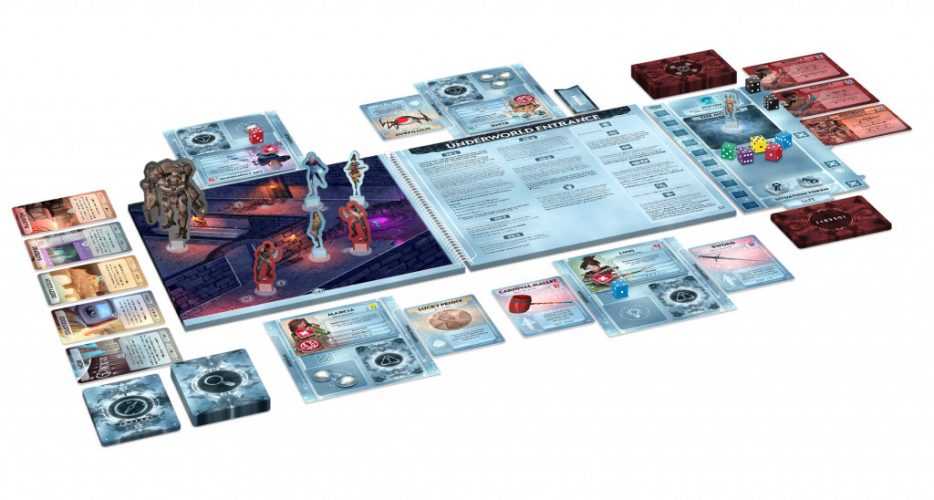 Renowned game designer Jerry Hawthorne brings back his incredible Adventure Book system in the upcoming 'Comanauts.' Published by Plaid Hat Games, this game seeks to be a more mature rendition of the system that Hawthorne deployed in his previous endeavour, 'Stuffed Fables.' The board itself is a book, changing the stage ever so often to bring new challenges for the players to overcome. Players are on a mission to bring back Dr. Martin Strobal from, well, a coma. Only his knowledge of the Mobius Ring, an unlimited source of energy that has gone awry, will set things right. Navigating through his mind and defeating the inner Demon makes up what is sure to be a memorable board game.
Read More: Upcoming Horror Games
14. Wingspan (Mid-January 2019)
Board games are indoor games, right? Well, only if you think them to be. Stonemaier Games' 'Wingspan' is, quite literally, a breath of fresh air in board games. Players play as ornithologists whose objective is to bring in as many birds as they can to their personal aviaries. The birds in the game are of many kinds, with each providing different actions for the players to accomplish, leading to combos that fetch more points. Birds need to be fed properly, and even miniature eggs can be collected once certain objectives are completed. Designer Elizabeth Hargrave has a stunning debut on her hands. Artists Natalia Rojas, Ana Maria Martinez Jaramillo, and Beth Sobel have created magnificent artwork that do justice to the game's lofty theme.
Read More: Upcoming Xbox One Games
13. Victorian Masterminds (February 2019)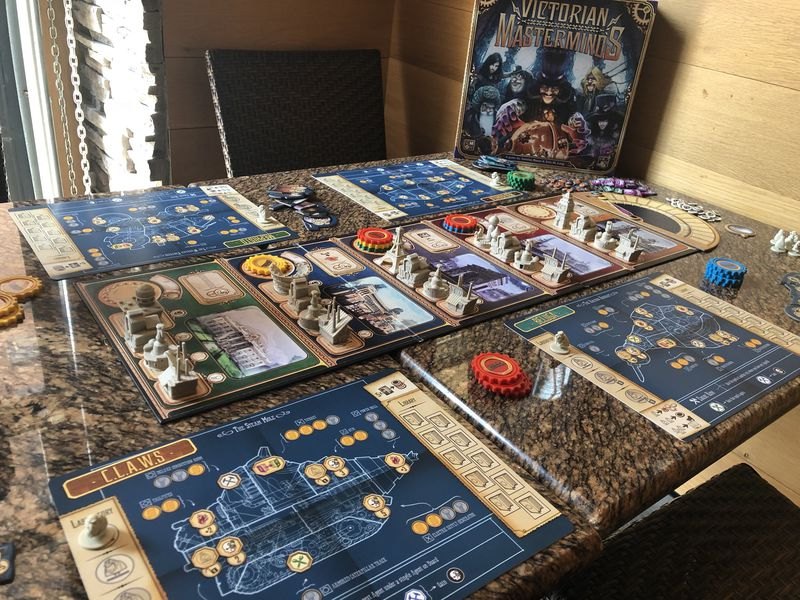 Being good is great but being bad is even better. This cannot be more evident than in 'Victorian Masterminds', the upcoming board game by CMON and designed by the legendary Antoine Bauza (of 'Hanabi' and '7 Wonders' fame) and Eric Lang (known for 'Blood Rage' and 'Rising Sun'). 'Victorian Masterminds' has players don the roles of villains in a Victorian London. But this isn't just Victorian London. This is a London that has been thrown in utter turmoil after the demise of a certain Sherlock Holmes. Players have full license to wreck havoc on the city for their own profit but need to be wary of the Secret Service. Only the most devious mastermind will win.
Read More: Upcoming Nintendo Switch Games
12. Yinzi: The Shining Ming Dynasty (March 2019)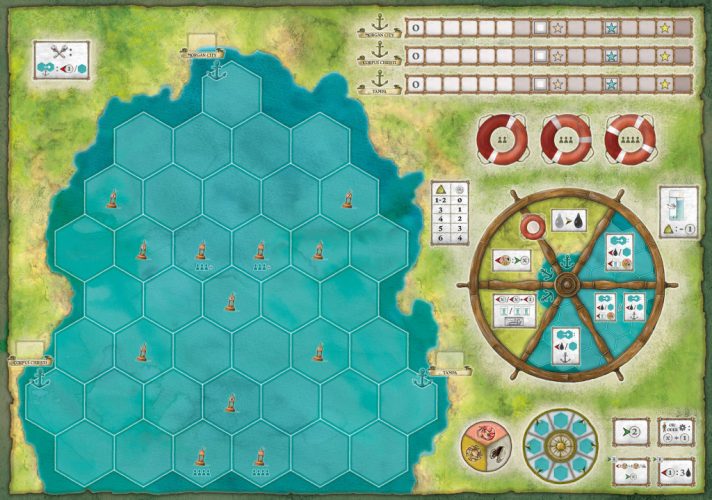 China's rise to a global superpower may seem recent but parallels can be seen in the country's famed Ming Dynasty. Spanning for a total of more than two and a half centuries, from 1368-1644, the period is not only considered China's most formative years economically, but is also significant in world economic history. After the fall of the Mongol-led Yuan dynasty, China experienced a newfound degree of social mobility. Cities were replenished, especially in the lower Yangtze region. More crops were grown but peasants were not only the ones who flourished. Many changed their vocations to artisans and merchants. This was a reaction to the Ming government's patronage of the arts and the building of roads, canals, and bridges respectively.
In 'Yinzi: The Shining Ming Dynasty', players play as merchant clans as evident in the name itself, 'yinzi' meaning silver, denoting the currency. They need to participate in all the above activities, such as farming, trading, and construction among others to garner as much wealth as possible.
Read More: Upcoming PSVR Games
11. On Mars (April 18, 2019)
Ah space. The subject of a billion books, a million films, and infinite dreams. Famed designer Vital Lacerda returns with 'On Mars' this year in what seems to be a novel take on the great beyond. In 2025, the human conquest of Mars took its first steps. Fifty years down the line, a group of brave explorers are looking to build a self-sufficient, fully equipped colony on the planet. As a chief astronaut from a private space exploration company, our goal is to make the best colony on Mars. Managing settlers is a key aspect, which will allow us to mine for materials, assemble buildings, factories, power generators, and greenhouse farms among others. The game will make players value the things they otherwise take for granted, such as water and air, and this is where it uses the setting so well. A board game to look out for.
Read More: Upcoming PS4 Games
10. ChronoTrek (August 2019)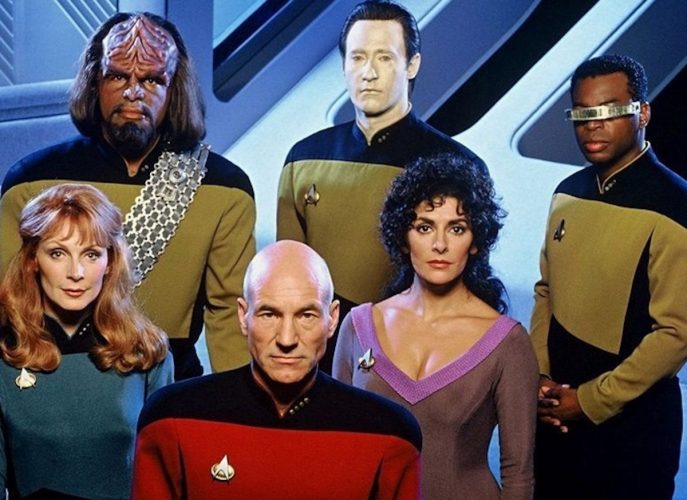 Renowned board game designer Andy Looney returns with the formula that made 'Chrononauts' so wonderfully enduring. 'ChronoTrek' puts players in the legendary world of 'Star Trek' where they are all unique characters with their very own secret mission. The game involves travelling back and forth across history to revisit landmark moments in the past and stealing a glance at the unknown future teeming with all kinds of possibilities. The players will not have just a participatory role of course. They can collect artefacts and even change the course of time by influencing important events in the history of 'Star Trek.' The game is poised to debut at Gen Con 2019 in August, so board gamers better mark their calendars!
Read More: Upcoming PC Games
9. Subtext (TBD 2019)
The game of 'Pictionary' has lasted for several generations and contributed to many a fun evening with friends and loved ones. While it has laid down the marker for combining images and understanding, Wolfgang Warsch's upcoming board game 'Subtext' seeks to take it one step further. Played with cards containing words, the dealer picks one, looks at the word, and then shuffles it back into the deck. They then distribute the deck to all the others. One person has the dealer's word and it is the objective of the dealer to draw that word, but only so that that person can only get the answer. Nuance is a key aspect of the board game, as is evidenced by the name.
8. Wizard Words (TBD 2019)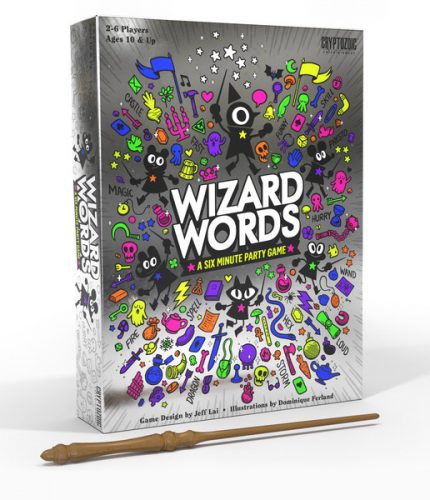 When we think of board games, we do think of elaborate affairs that take a lot of time and effort to set up and then play for hours. While that does hold true for quite a lot of board games, 'Wizard Words' would beg to differ. The team of Jeff Lai and Dominique Ferland have concocted a riveting board game that gets done in mere minutes! Players play as wizards who give each other one-word hints to answers. They would need to recall past rounds of hints in these cases too, leading to a quickfire test of memory and vocabulary. This game is played in a mere six minutes, and looks to be quite promising.
Read More: Upcoming Horror Games
7. Legend Raiders (TBD 2019)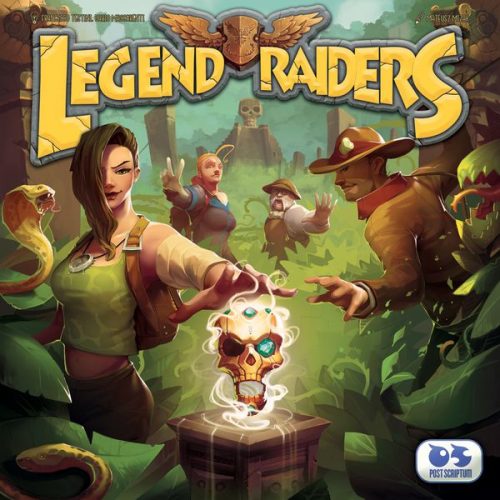 While all board games offer up the potential of limitless fun and adventure, few are actually based on exploration, treasure hunting, and just the feeling of going on an adventure. 'Legend Raiders' is the exception to this rule. This upcoming board game by designers Dario Massarenti and Francesco Testini, along with artist Matthew Mizak, has players don the cap of explorers looking to best their opponents in finding the most treasures. Using the tools at their disposal cleverly, players need to form unique strategies to suit the tools at hand. With ropes, shovels, compasses, and maps, places are simply waiting to be discovered here!
Read More: Upcoming Xbox One Games
6. Wacky Races: The Board Game (TBD 2019)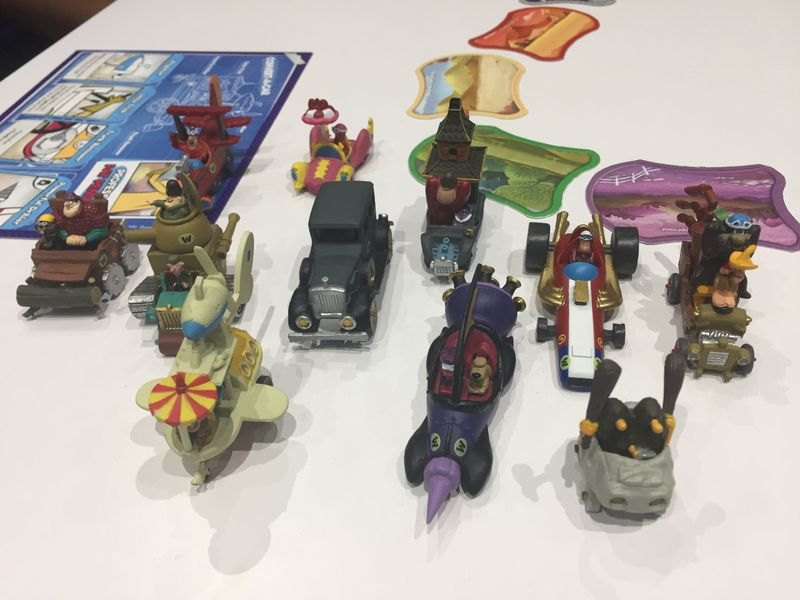 'Wacky Races' was a pretty famous show that is now being taken in a surprising direction. Publishers CMON are coming out with a new miniature racing game based on the franchise. Designers Andrea Chiarvesio and Fabio Tola along with artist Giovanna BC Guimarães will take players on short but high-octane races on treacherous terrains. Beloved characters like Penelope Pitstop and the Slag Brothers make an appearance with the menacing Dick Dastardly and his canine partner Muttley laying traps to make things difficult. All in all, it looks set to be a racing board game unlike any other.
Read More: Upcoming Nintendo Switch Games
5. Dead Man's Cabal (TBD 2019)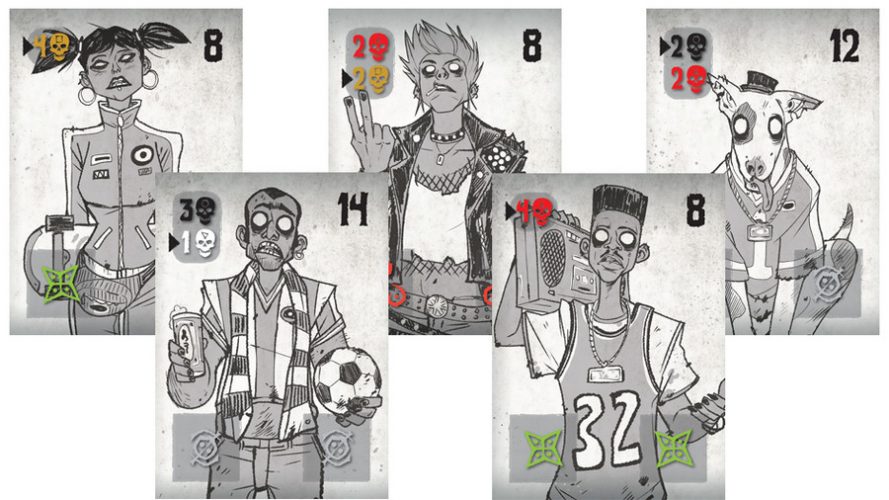 You may have heard of a lot of board games with a unique premise, but the upcoming 'Dead Man's Cabal' by Daniel Newman and Denis Medri takes the proverbial cake! It is a strategy game where players have to compete to bring the dead back to life. At the whims of a fearsome necromancer, countless lives have been lost. It is upto the players to collect bodies, skulls, and runes while making some quick, tough decisions to bring back all those who have died. A board game to certainly look out for.
Read More: Upcoming PSVR Games
4. Machi Koro Legacy (TBD 2019)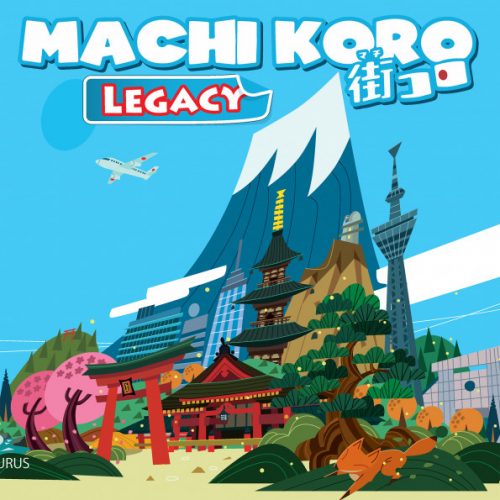 The city-building genre is seeing a resurgence of late, with gems such as 'Cities: Skylines' and 'Pocket City.' 'Machi Koro' was one of the genre's bona fide classics, and now a sequel is on its way. 'Machi Koro Legacy' gets the legacy treatment after 'Pandemic Legacy' and 'Betrayal Legacy'. While the engrossing gameplay remains, there is a new story set in the fast developing city and the possibility of a choice-based narrative and deeper exploration of the city.
Read More: Upcoming PS4 Games
3. Alubari: A Nice Cup of Tea (TBD 2019)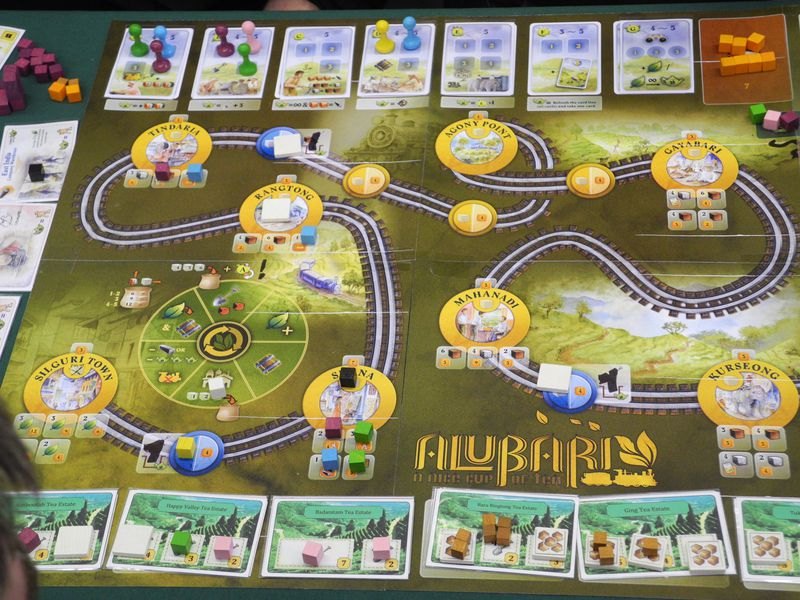 Designer Tony Boydell, known for 'Guilds of London' and 'Snowdonia', is setting his next game in 19th-century Darjeeling. Renowned for its tea, the game has players controlling their own tea empire. The task is to create the best tea network for trade by building rail lines, hiring workers, and of course, harvesting tea itself. Set in the gorgeous backdrop of the Himalayas, this is a board game to watch out for.
Read More: Upcoming PC Games
2. Routes of Steel '73 (TBD 2020)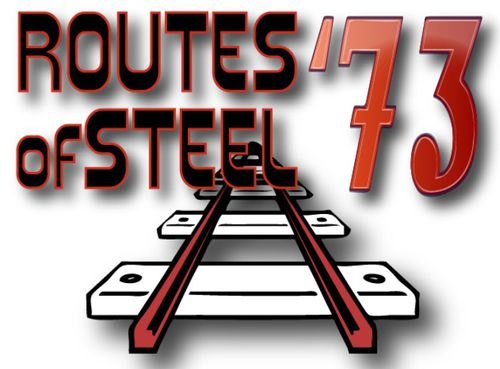 Not much is known about this upcoming board game from Claude Sirois, designer of the Age of Industry expansion maps. Even the name 'Routes of Steel '73' is a working title. However, what is known is that it combines pick-up-and-deliver mechanics with deck-building elements. The design process has been ongoing since 2013, and it looks like the game will get its much deserved release soon. Given Sirois' prior experience, this looks to be a promising board game.
Read More: Best Adult Video Games
1. Clockwork Island (TBD 2020)

'Clockwork Island' (or 'Islands' seeing as the name is still undecided) by designer Don Lloyd has been in the works for quite a while, however it still doesn't have a release date. While the delay is unfortunate, it has contributed to quite some anticipation. Players are thrust in a fascinating island, as the name suggests, where their objective is to use their crew strategically to discover numerous riches and even dangers on the island. Clues need to be gathered to locate runes. With hundreds of clue and event cards, each game will be different than the last one. Here's hoping the game sees the light of day soon!
Read More: Upcoming Xbox One Games