This is the world of superheroes. The DC comics are a hub for some of the greatest heroes and villains. Dark though they might be, DC comics do not fall short of content and even when about a dozen movies are lined up in its live-action universe, there is so much potential in its comics that one single universe can't take it all. To counter this, the DC universe has its own animated universe which runs in a different vein from the live-action movies and allows it more rein to consider its options with the material that it wants to use. Films of DC's animated universe (the DCAU) are consistent in quality, unlike the current DCEU, and undeniably more fun. I am a fan of the DCEU, still, I have to admit that some of the animated gems in there are absolutely precious. The reasons for this could be multifarious.
One, the creators of the comic book storylines in adaption are very directly involved with the development of the final animated product. Two, in the animated arena and given the current technological tools at your disposal, there is a lot more flexibility and a lot less studio interference. Apart from some of them that got a limited theatrical release, most of DC's animated features got a direct-to-video release, which I think is a great way to satiate the ever-hungry fandom sans the large periods of anticipation and the heavy price on the cinema ticket, provided they keep 'em coming.
Having said that, it's natural that the fans await with bated breath for every next release in DCAU's gauntlet, especially given the tremendous reputation that the DCAU has been able to establish among fans, with some iconic storylines adapted successfully onto animated media, and the final products, I daresay, turning out better than many of the multi-million superhero projects out there. Every year there are several new DC animated movies that come out. Some are good, some are mediocre. Here is the list of upcoming DC animated movies that one should keep an eye on. We hope these DC animation movies are as good as some of the recent ones.
5. Super Pets movie (2022)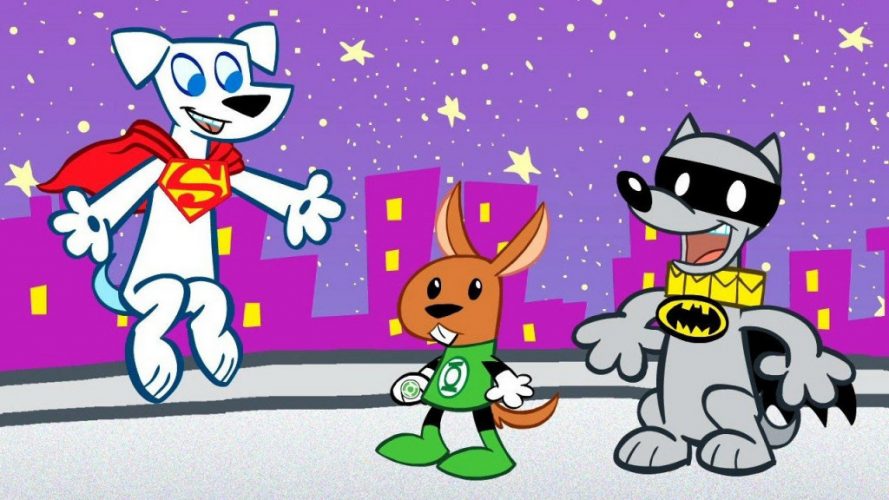 If you thought that after watching so many superhero films you had made acquaintance will all sorts of superheroes and nothing bizarre would ever come your way again, you are about to be proven wrong with 'Super Pets'. Although Super Pets like Comet, Krypto, Streaky and Beppo had already made appearances in various comics, it wasn't until the 1962 comics that they first made their appearance as a proper group, much like the Justice League. The premise had some alien creatures trying to gain control of every super-hero because they want to move Earth to their own solar system. The heroes soon realise that the mind tricks of these aliens don't work on animals and so they call upon the services of the Super Pets.
4. Batman: The Long Halloween (TBA)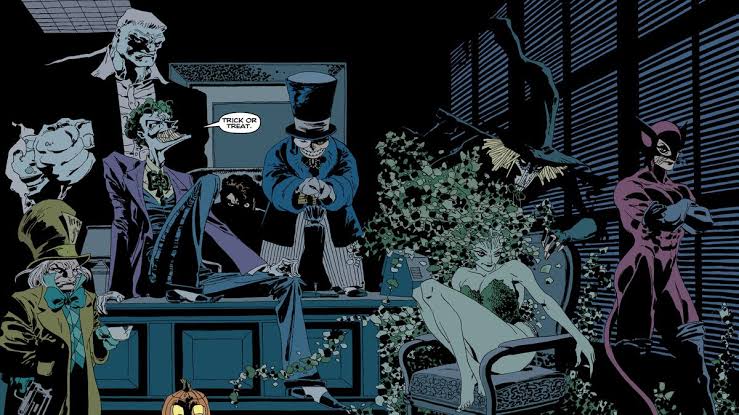 The Bat-verse is full of many legends. Over the course of decades, various enemies of the caped crusader have shown up in the comics and each storyline has given a different edge to the hero, as well as his adversaries. However, the one story that is perhaps the most popular one and is practically considered the Holy Grail of the superhero's story is 'The Long Halloween'. It is set during the early years of Bruce Wayne's life as Batman. This is the time when he collaborates with Harvey Dent and Commissioner Gordon to fight crime and corruption.
This is also the time when a number of new enemies, who set the bar for the ones to come further, surface. The most important of them is Holiday, a serial killer who is adding to the body count with every passing holiday. As of now, there is no more word on the voice cast, neither do we have a release date yet. But what we do know is that the story would be split in two parts, which means we have two more movies on the horizon. Also, it would be a standalone film, not in line with other movies in the DC animated universe. This also means that there will be a new voice cast for the film, though we can expect some well-known names in the business.
3. Superman: Man of Tomorrow (2020)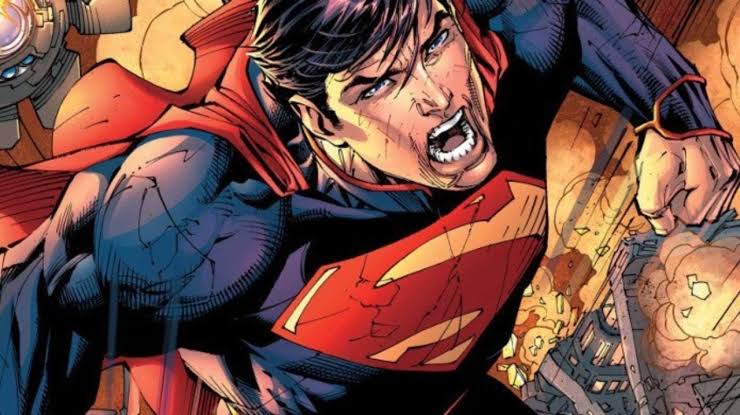 One of the most popular superheroes of all time, Superman is the one whose origin story has been explored and recreated a number of times. Movies bring him on the big screen time and again, and the animated universe of DC also keeps reinventing his story. Whether it is set on his planet, or if it talks about the early years of his super-heroism, even the comics haven't stopped from discovering his world from a whole new perspective.
Now, it is happening one more time with 'Man of Tomorrow'. Unlike other entries on this list, though not something that hasn't been done before, this film is based on an original story, which means it won't derive stuff from any comic book. Not much has been told about the plot, but it is confirmed that the story will explore the early years of Clark Kent as Superman, the time when he is still discovering his powers. The voice cast hasn't been announced yet, either.
2. Justice League Dark: Apokolips War (2020)
In 2017, DC brought to screen a team that is not as well-known as the champions of DC-verse but are still very popular amongst fans. The film 'Justice League Dark' brought together a team which had the likes of John Constantine, Zatanna, Deadman, Black Orchid, Etrigan and Swamp Thing. Due to the supernatural nature of the story, DC tried to turn it into live-action movie and Academy Award-winning director, Guillermo del Toro, came up with a script, but it didn't materialise. But, to the relief of the fans, DC is bringing the team back in a sequel, 'Justice League Dark: Apokolips War'.
Though not many details have been divulged about the project, what we do know is that it will pit the team against the New Gods of Apokolips and New Genesis. Ones like Steppenwolf and Darkseid have already appeared in the live-action movies, but we expect the animated film to explore their origins and their world more exhaustively. For now, who will voice the characters is not known. We expect the original cast of 'Justice League Dark' to return and voice their characters, with more talent brought on board to voice the new characters.
Read More: Upcoming Romance Movies
1. Superman: Red Son (2020)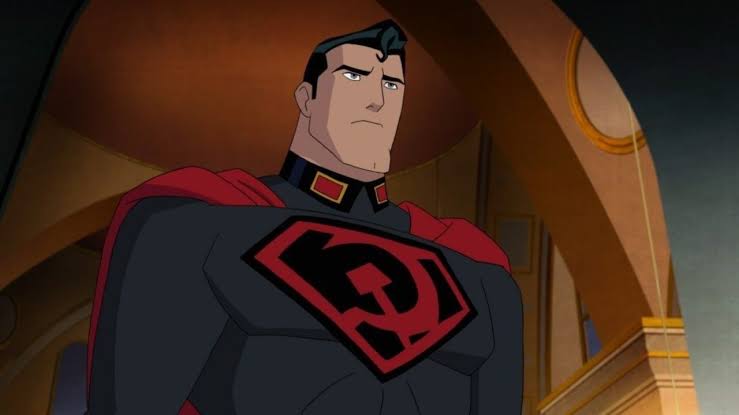 Of all the American superheroes, Superman is one of the most popular and powerful ones. He has saved the country against a number of threats, domestic and alien. But what if, he wasn't American? When his father sent him off in that pod, he didn't know where on Earth it was going to land, right? So, what if, instead of Kansas, it fell somewhere in the Soviet Union. What would Superman be like, then? 'Superman: Red Son' is set in this alternate reality. It is supposed to be a standalone film and won't line up with the events in other DC Animated Movie Universe. In it, the voice of Superman is given by Jason Isaacs and Amy Acker voices Lois Lane.
Other characters set to play important roles in it are Lex Luthor voiced by Diedrich Bader, Brainiac by Paul Williams, Hal Jordan voiced by Sasha Roiz, Superior Man voiced by Travis Willingham and Svetlana voiced by Winter Zoli. Batman and Wonder Woman will also be a part of the story and Roger Craig Smith and Vanessa Marshall, respectively, serve as the voices of these superheroes. Historical figures like Joseph Stalin and John F. Kennedy will also be a part of the storyline.
Read More: Upcoming Marvel Movies