The shooting of the fourth season of the children's series 'Odd Squad' has begun in England. Greater Manchester serves as the principal location of the series, which follows the titular organization run by kids, who solve mathematical problems to advance each episode's plot. Created by Tim McKeon and Adam Peltzman as a satire of the police procedural and spy fiction genres, the show uses humor as a tool to teach mathematical concepts and math-related topics.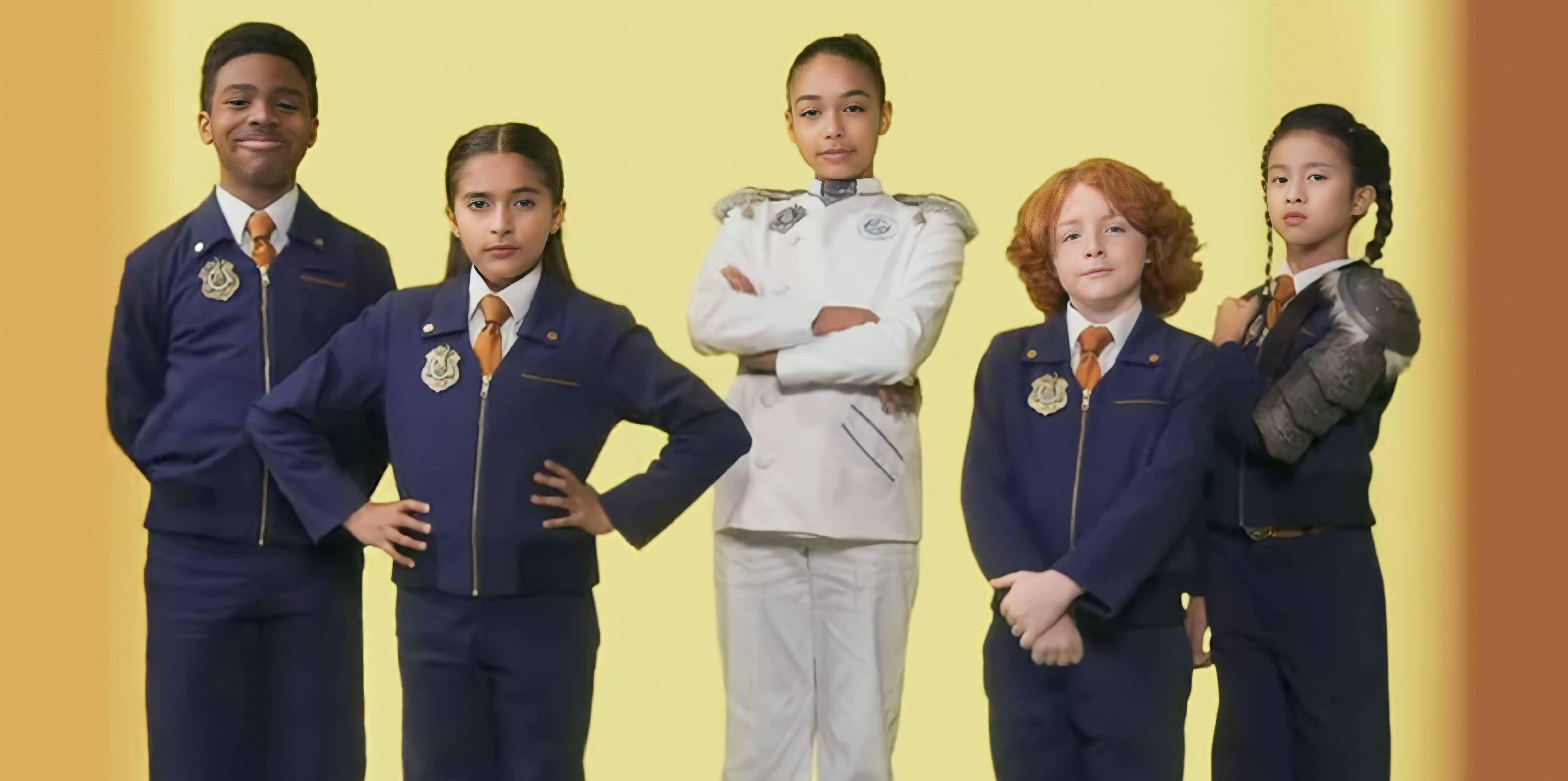 The fourth season's "Odd Squad cases include disappearing zeroes, Santa's missing reindeer, runaway dinosaurs, and characters who escape from books. Throughout the series, Olive and Otto learn not only how to solve problems but also about working together, communication, and perseverance," reads the logline.
The filming of the season took place around The Robert Peel, a pub located in Bury, a market town on the River Irwell in Greater Manchester. The crew members of the series were spotted in Market Place as well. For shooting purposes, Wax and Beans, a vinyl and coffee shop located on Market Street, was transformed into a juice bar. Vehicles used by the filming crew were spotted on Silver Street. 'Captain America: The First Avenger,' 'Darkest Hour,' 'Sherlock Holmes,' 'Red Rose,' 'Devs,' etc. are some of the projects filmed in Greater Manchester. As per reports, Netflix and CBBC, BBC's children's TV channel, are teaming up for the production of the season, along with PBS.
The third season of the series premiered on February 17, 2020, concluding its 33-episode run on July 8, 2022. The main cast of the third season includes Millie Davis (Ms. O/Big O), Valentina Herrera (Agent Opal), Jayce Alexander (Agent Omar), Gavin Maclver-Wright (Agent Oswald), Alyssa Hidalgo (Agent Orla), Glee Dango (Agent Osmeralda), and Shazdeh Kapadia (Orpita/Little O). Dalila Bela (Agent Olive), Filip Geljo (Agent Otto), Sean Michael Kyer (Agent Oscar), Anna Cathcart (Agent Olympia), Isaac Kragten (Agent Otis), and Olivia Presti (Agent Oona) appear in guest capacities. The cast of the fourth season is yet to be confirmed.
The fourth season is reportedly written by McKeon and Peltzman. McKeon is also known for co-writing 'Helpsters,' 'Sesame Street,' 'Hilda,' 'Will vs. The Future,' etc. Peltzman previously developed Netflix's 'Go, Dog. Go!' and created Nickelodeon's 'Wallykazam!' His other credits include 'Helpsters,' 'Peter Rabbit,' 'Freestyle Love Supreme,' 'The Backyardigans,' etc.
Read More: Best Children's TV Series on Netflix