Yup, now it's getting really hard to explain to my dad what I write about. But if you gotta see some topless ladies banging the poop (read it as the word starting from 's' having the same meaning) out of each other, strictly for 'research purpose' of course, then count me in. Hell many of us perverts know sex scenes of certain series like the back of our hands but we haven't watched a single episode (damn it! It's just me isn't it?).
'Orange Is The New Black' is a popular and a critically acclaimed series which premiered five years back. The series is still going strong. Apart from the great storyline, acting, and direction, the series brought us some of the television's kinkiest scenes. With that said, here's the list of top sex scenes from Orange is the New Black. All of these scenes are as hot as simmering oil.
5. Piper Shower Sex (S01 E01)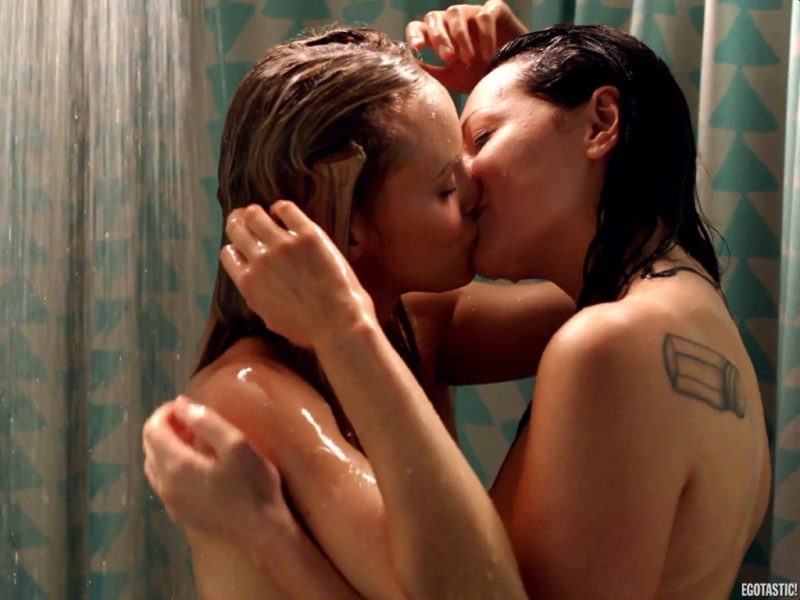 Man, did I watch this scene so many times? I have lost the count. But hold on I did that for a reason. The scene is awfully short. Just when you think you are gonna get some Taylor Schilling action. The scene ends. But wait, there's more. If you like looking at topless Taylor then you might be in luck. As in the later part of the scene, we see her naked in the prison shower. The scene starts with Piper narrating "I love showers…….It's my happy place" while the background song goes something like this "Ain't nobody worried……Ain't no smiling faces". The first couple of seconds show Piper showering topless as Alex grabs her and SMOOOOOOOOOOCH! The next few seconds show Piper in a bathtub where she is lying on her husband's chest. She then turns around to kiss him. That's all the romantic part. But as I said if you love looking at topless Taylor, then there's still hope for you. The scene goes on about 30 more seconds while Piper showers in the prison bathroom
Read More: TV Shows With Most Nudity
4. Piper and Alex Romantic/Seductive Scene (S01 E05)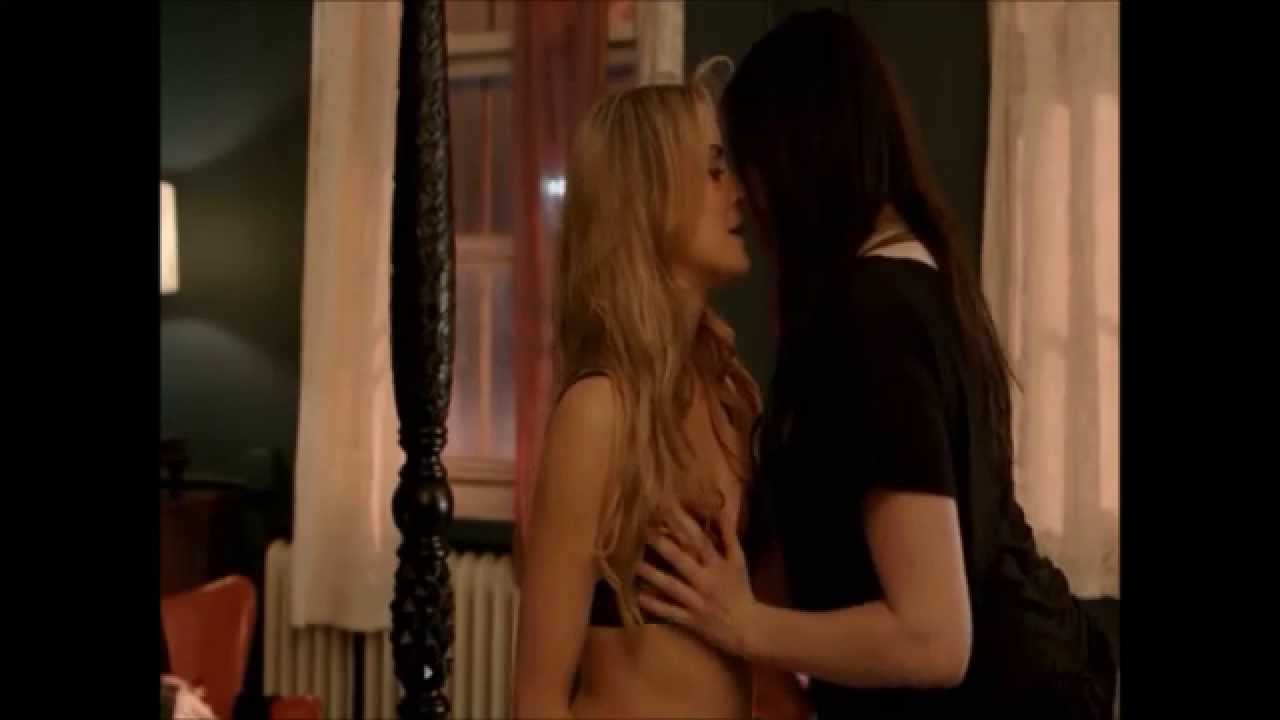 Well, no surprises about who's doing whom. It's Piper and Alex again. This is a sexy scene. Here we have got Piper stripping for her girl Alex (Hooray!). The scene starts slowly with Piper dancing on some romantic beat. If you watch 'So you think You Can Dance' and by dancing you picture something like that then you might be disappointed but there will be a little part of you who will just love it (if you know what I mean). We see Piper slowly moving her booty. Damn Taylor Schilling is HOT! She then moves closer to a pole on the bed on which Alex is sitting. She does few more of her seductive moves to get Alex in the mood before stripping down to her undies. Then they chat about certain stuff about Bali as Alex asks Piper to accompany her. Later they start making out.
Read More: HBO Shows With Most Nudity
3. Nichols and Morello go Oral in a Chapel (S01 E05)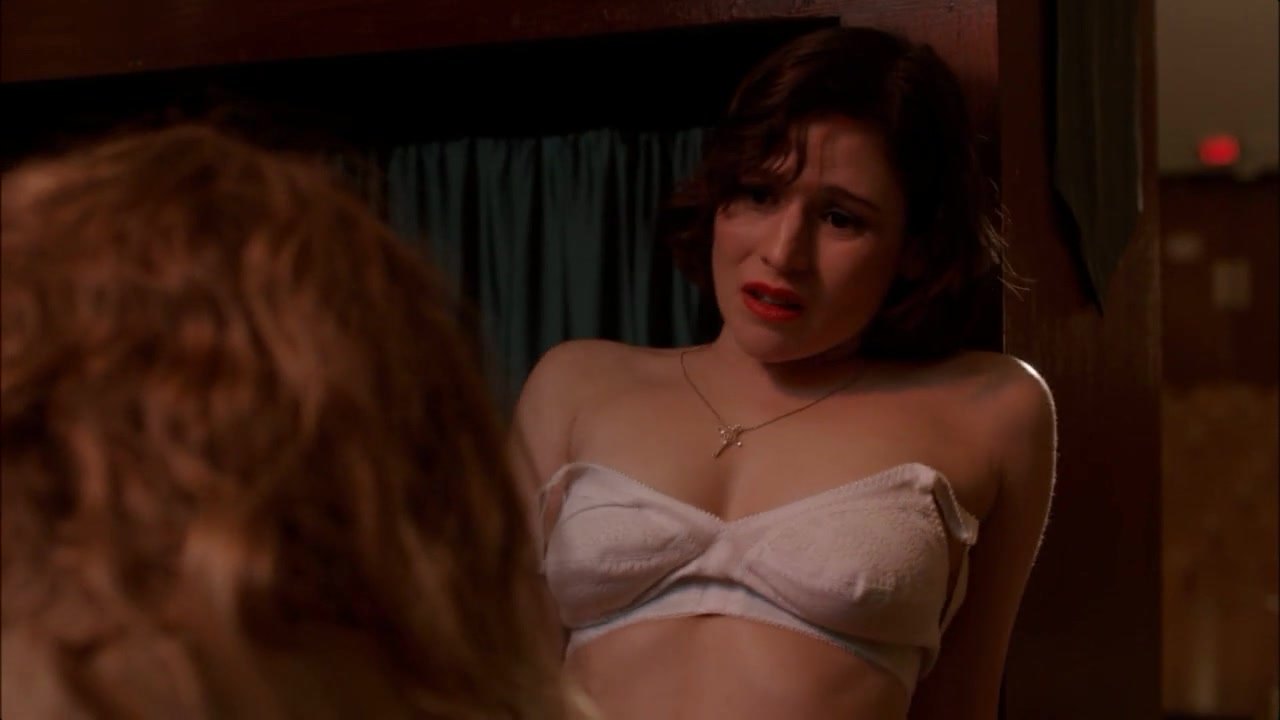 Yup! Two sexy scenes crunched in one episode. That's 'Orange is the New Black' for you. This time we have a change of personnel. It is horny Nichols and cute Morello (I don't know why I think she is cute). The scene is pretty loud compared to the others. Morello moans at the top of her voice like it's the end of the world or maybe she found enlightenment in the Chapel. We can't be sure what it is but we can be damn sure that she found Nichols hands in her pus…Ahem!… Let's be civilized and stick with 'Lady Parts' (Man! That sounded so wrong 'stick with'). So, the scene starts with loud moans coming from Morello, it's more like loud cries. You need to watch it understand. We see Nichols violently playing with Morello's flower (Gosh! I need to find more metaphors), until the latter orgasms. Then we see Morello putting on her bra and telling Nichols that this was the last time because she is engaged. (Booooorrring!!! Let's move on to the next one).
Read More: Best 'Game of Thrones' Sex Scenes
2. Nichols and Soso: Back to the Chapel (S02 E04)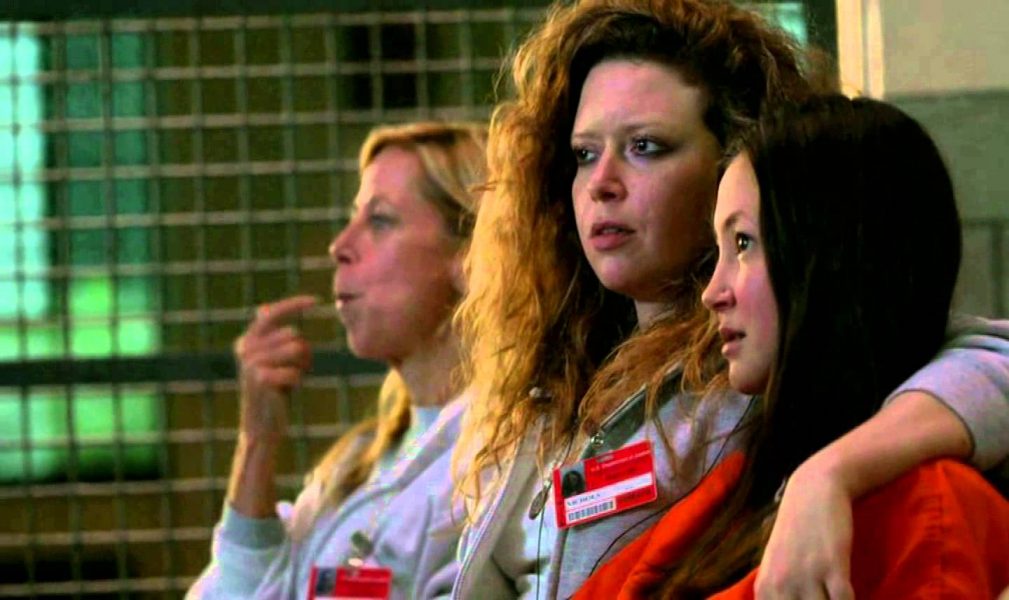 Well, we got our horny Nichols again. Hell! We have even got the same setting as the previous one. What is wrong with this Chapel? More importantly, what is wrong with Nichols choosing Chapel for sex? Has she got some indecent exposure challenge going on with the Almighty? But the other girl is different. This time it's another cutie, the Asian chick Soso. We get some amazing view of her ti…pardon me. I meant assets in the..….er…rib cage area (What is wrong with me?)? But Soso's moans are not as loud as Morello's but is kinda kinky. While receiving the service from Nichols she recollects how she has done this with only one other girl and goes on and on about certain things. But we are not the only ones who are bored. Nichols is with us. She gets up to shut Soso's mouth. But not like a normal person, just saying "Shut up!" this is Nichols we are talking about. She puts her lady parts on Soso's mouth. I don't know about you guys but that's my kind of shut up.
Read More: Best 'Shameless' Sex Scenes
1. Piper and Alex Goes Hardcore (S03 E02)
The top spot isn't that surprising. It's going to be two of the main cast and of course one of them will be Taylor Schilling. Why wouldn't it be? She has been giving us 'hard' times since season 1. Sad to say there are no nudities in this scene though. As the scene starts, we see Alex wearing a plastic bag of the sort and Piper wearing what she usually wears. Now if you have ever fantasized a cat-fight to go sexual, then you are in luck. Alex starts with a hard slap to Piper's cheek, as she says "You Bitch!" Piper retaliates with a push. That's enough to make them 'Horny Af'. They start smooching each other violently as Piper is stripped down to her bra and so is Alex. Piper takes the lead and removes Alex's lower undie and goes haywire with the latter's 'Katori' (It's Indian for you know what). Alex then pushes Piper on the ground and more kissing.
Read More: Best 'Girls' Sex Scenes