"Wait .. What ? Isn't it too soon to be predicting Oscars 2017 ?"
I know several of you might be asking this question. Our plain and straightforward answer is: Yes, it is. But anyone following this site will know that tracking Oscars gives us an excuse to actually track the (prospectively) best movies — many of them are small films that may not get enough tracking if not for Oscars conversation — releasing that year. We did a similar exercise last year, in August, enlisting the movies that can win Best Picture. And guess what ? 'Spotlight' was a part of that list. And so was 'The Revenant'. So, even though, this is still very early to make conjectures about what will win Best Picture next year, take this list lightly at your peril — given our Oscar expertise.
Read More: The 50 Greatest Movies of 21st Century
10. Sully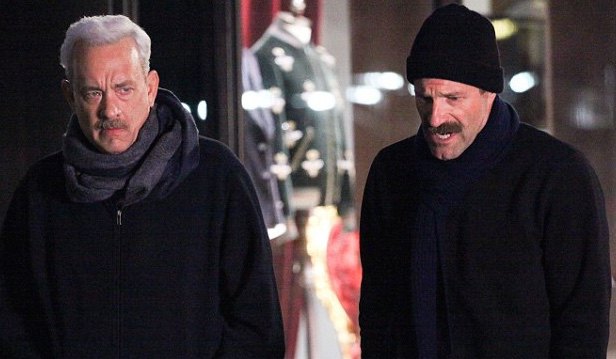 What is it about: The true story American pilot Chesley "Sully" Sullenberger, who heroically landed a troubled aircraft full of passengers on the Hudson River. But the storm was yet to come, a storm which could ruin the life of a hero.
Why it can win: Clint Eastwood is following up his massive success of 'American Sniper' with another biopic. With Tom Hanks in the lead playing a widely-liked real life figure, 'Sully' has the potential to go all the way.
Why it may not win: Clint Eastwood is a hit-and-miss director. For every box-office and awards hit like 'American Sniper', there are examples like 'Jersey Boys', 'J.Edgar' and 'Hereafter' that went nowhere and failed to gain any traction. In which category does 'Sully' fall, we'll have to wait and see.
9. A United Kingdom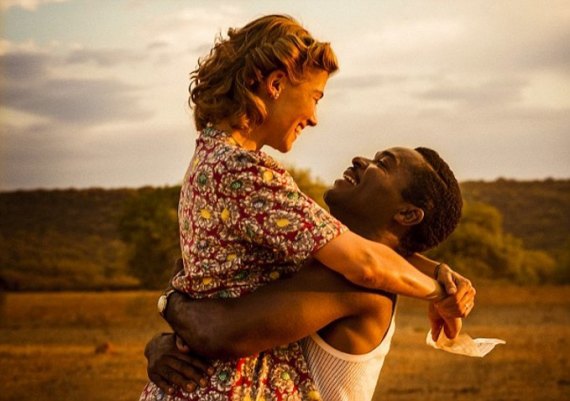 What is it about: Prince Seretse Khama of Botswana causes an international stir when he marries a white woman from London in the late 1940s.
Why it can win: Based on a true story of a renowned international figure, 'A United Kingdom', featuring two talented actors, is movie that has a lot of potential — at least on paper. It will be interesting to see whether Amma Asante (whose previous outing was a decent film called 'Belle') can up her game to deliver something memorable. After the Oscars fiasco this year, focus will be squarely on the Academy members to take notice of black filmmakers and performers. And this film, if good, will certainly provide them the opportunity to seek some redemption.
Why it may not win: Even though Amma Asante is a promising up-and-coming director, the big question is, can she deliver an Oscar-calibre film ?
8. Billy Lynn's Long Halftime Walk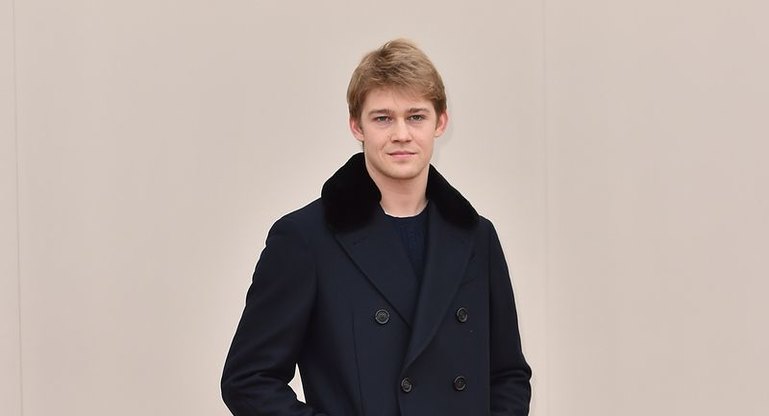 What is it about: An infantryman recounts the final hours before he and his fellow soldiers return to Iraq.
Why it can win: A cast that includes a lot of big names including Kristen Stewart and Steve Martin. But more importantly, it is helmed by two-time Academy Award winner Ang Lee. Also, a war-based movie always has good awards prospect — at least on paper.
Why it may not win: Even though the film stars some big names, the lead protagonist is played by a new comer, Joe Alwyn, which may be a little risky for a project of this size. Also, war-based movies themselves haven't found huge traction lately.
7. Arrival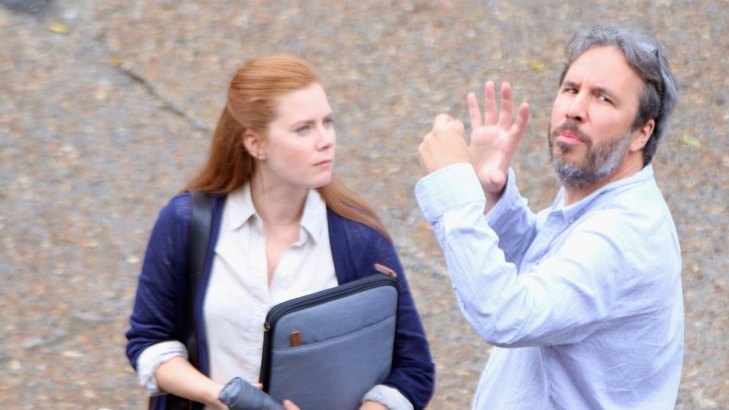 What is it about: Taking place after alien crafts land around the world, an expert linguist is recruited by the military to determine whether they come in peace or are a threat.
Why it can win: Denis Villeneuve is easily one of the most original directors working today. First with 'Prisoners' and then last year with 'Sicario', he has build enough fans and following that if 'Story of Your Life' falls anywhere close to Academy's ballpark, rest be assured that he is going to reap a lot of rewards.
Why it may not win: Science-fiction movies usually don't fare well with the Academy. Having said that, this year, 'Mad Max: Fury Road' and 'The Martian' showed us that if done well, they can be strong contender too. Though, the road to winning Best Picture is always going to be very tough for any sci-fi film.
6. Manchester by the Sea
What is it about: A searing family drama about a man who is forced to take care of his teenage nephew after the boy's father dies.
Why it can win: Kenneth Lonergan, director of films like 'You Can Count on Me' and 'Margaret', has already proven his talent and worth, especially when it comes to making family dramas. Historically, well-done family dramas — like 'In the Bedroom', 'Terms of Endearment' — have done very well with the Academy. Considering that 'Manchester by the Sea' received some raving reviews at Sundance Film Festival, where it premiered, we might be looking at a solid Oscar contender here.
Why it may not win: A film's fate in the Oscar race is dependent a lot on which studio is distributing it. 'Manchester by the Sea' got picked up by Amazon, which is a studio that is very new to the Oscar game.
5. Collateral Beauty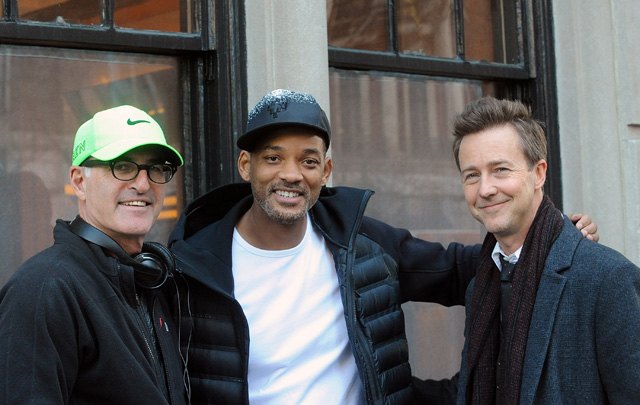 What is it about: When a stubborn boss refuses to sell his company and make everyone in it millionaires, his employees devise a cruel plan to remove him from his position.
Why it can win: Just the sheer amount of talent — Will Smith, Kate Winslet, Edward Norton, Helen Mirren, Keira Knightly — involved in the film leads you to believe that this must be something special.
Why it may not win: Director David Frankel hasn't made anything awards-calibre since 'The Devil Wears Prada'. So, we'll have to wait and see if he has really turned up the gas, or is this just going to be a commercial affair.
4. La La Land
What is it about: A jazz pianist falls for an aspiring actress in Los Angeles.
Why it can win: Damien Chazelle's last effort, 'Whiplash', surprised everyone by winning 3 Oscars. So, expectations are of course high with his next. With Ryan Gosling and Emma Stone in the leading roles and a massively talented director at the helm, 'La La Land' can easily repeat the Oscar-success of other musicals like 'Chicago'.
Why it may not win: A July release may be suggestive of the fact that the studios aren't targeting awards-traction with this film (though, as last two years have shown us, even summer releases like 'Mad Max: Fury Road' and 'Boyhood' can gain some serious awards-buzz). Also, musicals more often than not are difficult sells to the Academy.
3.Allied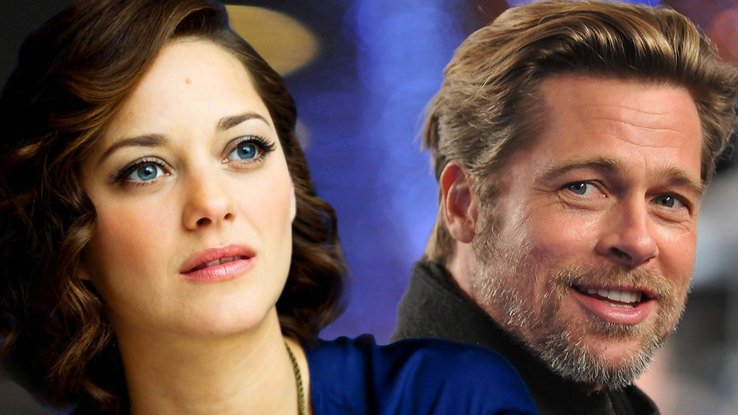 What is it about: In 1942, after falling in love with a French agent during a dangerous North African mission, an Allied counter-intelligence agent is quietly notified that the woman he has married and had a baby with is likely a Nazi spy.
Why it can win: World War II. Check. Two high-profile actors. Check. Nazis. Check. Period Drama. Check. Sounds Oscar-y ? Yeah, we also thought so.
Why it may not win: Well, because Robert Zemeckis is no longer the same director that made 'Forest Gump'. His past several films have failed to gain any Oscar-traction (except to an extent 'Flight').
2. The Birth of a Nation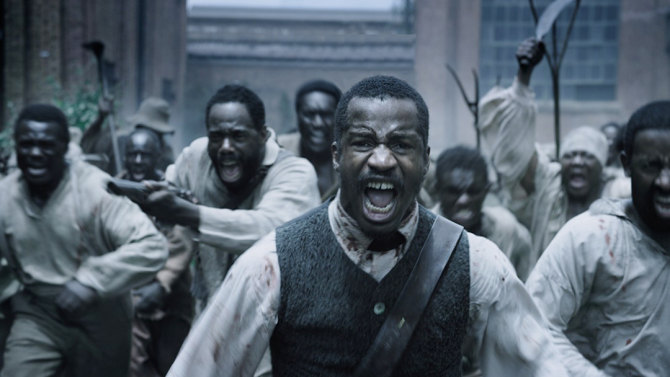 What is it about: Nat Turner, a former slave in America, leads a liberation movement in 1831 to free African-Americans in Virginia that results in a violent retaliation from whites.
Why it can win: When the film premiered at Sundance Film Festival this year, it created a lot of flutter. While several critics loved the film, there were others who thought it was being overpraised as a reaction to the Oscars-so-white controversy. We will know its actual fate when the film releases to a wider audience in October — an awards friendly month — but there is no doubt, several in the Academy must have felt the shame and the guilt this year due to lack of black nominees and thus, may try to absolve themselves as soon as possible. 'The Birth of Nation' will provide them that opportunity.
Why it may not win: The film is already overhyped after Sundance. So, expect a major backlash when it releases to a wider audience. That kind of backlash often is fatal for a film in the Oscar race.
1. Silence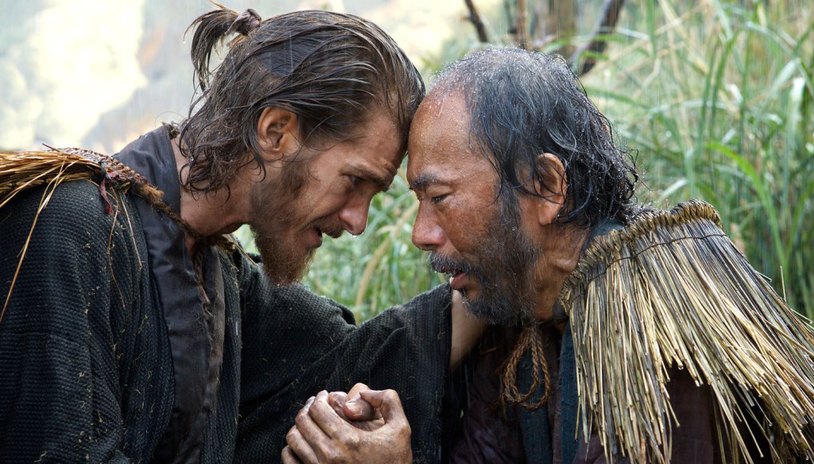 What is it about: In the seventeenth century, two Jesuit priests face violence and persecution when they travel to Japan to locate their mentor and to spread the gospel of Christianity.
Why it can win: Martin Scorsese is one of the greatest directors to ever walk on this planet. So, by default, any film that he directs is on everyone's radar, including, the people inside the industry. This being a period-drama, could also mark a welcome shift in tone of Scorsese's style. Liam Neeson, who has been busy collecting fat pay-checks off-late, may have the chance to earn his first Oscar nomination since 'Schindler's List'.
Why it may not win: Serious Scorsese movies usually don't fare well with the Academy. And if you go by some of the reports, 'Silence' is pretty hard core.
Read More About Oscars 2017: Best Actor, Best Actress