Anyone who has ever watched Netflix's 'Outlast' can hardly deny the excitement and drama that the survival show brings with itself. Whether it's the harshness of the conditions that the contestants have found themselves in or the cutthroat tactics they employ against one another, there is never truly a dull moment in this reality series.
Season 1 of the show proved this thanks to its cast members, who were determined to do whatever it took to secure their victory. Naturally, fans of the show are eager to know where the participants from the show's premiere installment are these days. So, let's explore it all together, shall we?
Where is Nick Radner Now?
As one of the winners of season 1 of the Netflix series, Nick Radner has gained quite a fan following. As of writing, he lives in Tampa, Florida, and is always on the lookout for sharpening his survival skills. The reality TV star is also an accomplished educator, given his role as the English Language Arts teacher for Palm Harbor University High. Additionally, he also serves as the school's wrestling coach.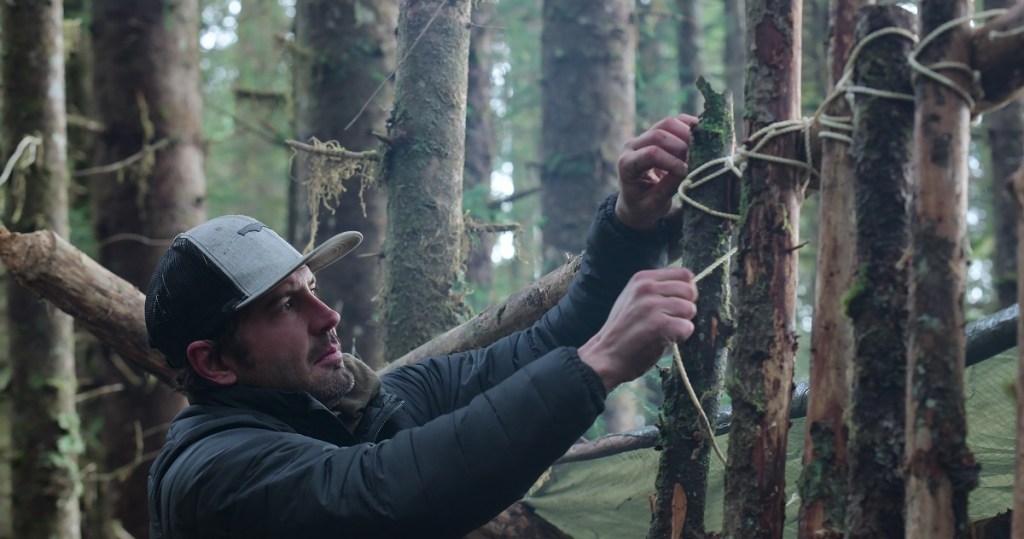 Thanks to Nick's guidance, his school even won the 2018 Class 3A District 8 wrestling tournament. Since the announcement of his involvement in the survival show became public, many of his students have taken to social media in order to share their joy and disbelief that their teacher was now a Netflix star. Nick undertook a solo trek to the top of Mount Shasta pretty recently, adding to his travel repertoire.
Where is Seth Lueker Now?
Moving on to the next member of the winning trio, we have Seth Lueker. Due to his service as a member of the US Marine Corps from March 2011 to March 2015, he learned a lot regarding survival, especially during his stay in Hawaii. However, most of his knowledge in the field apparently comes from his upbringing on a farm in Virginia. Now based in Winchester, Virginia, Seth enjoys hunting, fishing, and tracking. He is also quite a fan of motorcycles and can often be seen riding them on the road.
Where is Paul Preece Now?
Thanks to his quick thinking and survival instincts, Paul Preece was among the three people who won the first season of 'Outlast.' His love for the outdoors actually started at a very young age when he would go outdoors in order to hunt meat, a tradition he continues even now. Based in Knoxville, Tennessee, the reality TV star has been working at FLSmidth as the Technical Sales Director since May 2018.
As for his personal life, Paul has an adorable daughter he loves from all his heart. In fact, she was the main reason he tried so hard in the competition, as he wanted to make her proud. The hunter also has a dog named Zena, whom he often shows off on social media. Well known for his skills as a fisher and a hunter, Paul takes great pleasure in teaching younger minds how to become proficient in the same. He also serves as a guide to veterans during whitetail bowhunting.
Where is Jill Ashlock Now?
Jill Ashlock may have missed out on becoming the winner by a narrow margin, but that did not lessen the amount of love that the public has for her. Apart from being a Private Investigator, she is a professional Firefighter and Emergency Medical Technician(EMT). Jill has also been a part of the entertainment industry and worked with CBS, The Weather Channel, and Lunacy Productions. Furthermore, she has modeled for Ross Dress for Less and Harley-Davidson.
Having married Kyle Ashlock on July 4, 2008, Jill is a happy mother to three children. In fact, her son graduated in May 2022, and the reality TV star was proud to brag about the same on social media. She also adores her granddaughter, whom she calls "mini-me." Living in New Haven, Kentucky, Jill is an accomplished angler and has won numerous competitions in the field. She is also quite an archer, having ranked first in her state for the state and now serving as the Indoor Archery Director for Chickasaw Archery Club. Her other interests include wall climbing and motorcycles.
Where is Amber Asay Now?
The second member of the runner-up duo, Amber Asay, learned a lot during her time on the Netflix show and even formed a bond with Jill Ashlock. Based in Phoenix, Arizona, the reality Tv star has seen a lot of things in her life and was once shot in the face by the man she was in love with. She started her journey as a traveler and survivalist to heal from her past experiences and grow as a person.
Currently, Amber is a part-time Yoga Instructor and Customer Experience Specialist for Alta Climbing. She is also a Project Coordinator for LGE Design Build and is affiliated with TETON Sports, prAna, and Herbalife24. Moreover, the survival expert is the mind behind ABOMB Adventures, a community meant to foster physical and mental growth.
Where is Justin Court Now?
Based in La Grange, Kentucky, Justin Court works as an Outside Sales Representative for LeafFilter Gutter Protection and a Farrier for Churchill Downs Racetrack. A blacksmith by profession, the reality TV star is a perfectionist who likes to be efficient with his work in order to optimize the results. The survival expert is also skilled with a bow and even survived an avalanche in the past. Moreover, Justin has a black belt in jiujitsu and is no stranger to the danger that nature can possess.
Where is Angie Kenai Now?
Having been evacuated from the show due to a danger of perforation, it seems like Angie Kenai is doing much better. The former Texas State Guard has a younger brother and sister, whom she is close to. One of the biggest reasons behind her extensive survival knowledge is that she grew up in various places due to having a parent in the army. However, as of writing, she lives happily in San Antonio, Texas.
When not working as an EMT, Angie tries to spend as much time outdoors as possible. In fact, she seems pretty fond of trekking and hunting, favoring recurve bows for the latter when it comes to hogs and turkeys. However, she is also adept at using axes, knives, rifles, handguns, and slingshots. Angie is also a deft hand at setting up traps and nets. It seems that the reality TV star is in a happy relationship and is looking forward to what life brings next.
Where is Javier Colón Now?
Javier Colón is a traveler by heart though he is primarily based in San Francisco, California. However, it is much more common to see the reality TV star enjoying one of his trips to some of the most beautiful places in the world. In fact, he seems to be currently traveling Vietnam and trying to enjoy the local culture to the fullest. With 23 years of worldwide outdoor experience tucked under his belt, Javier has accomplished some amazing feats. He is quite fond of adventuring and cycles though his love for food is also quite evident to those around him.
Where is Dawn Nelson Now?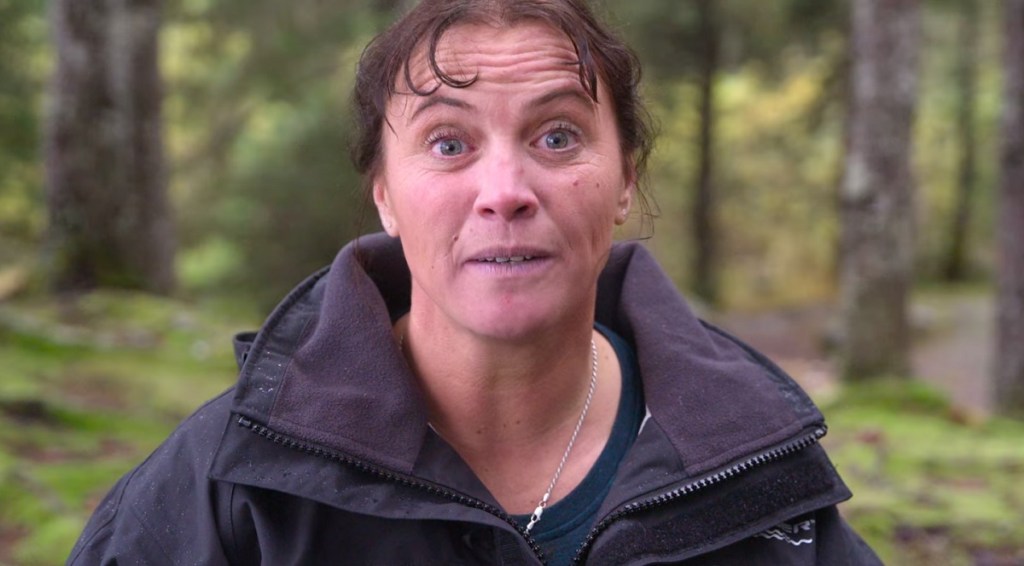 Having grown up in the mountains, Dawn Nelson became familiar with horseback riding and guns at a young age. At present, she is happily married and has a daughter whom she adores very much. As it turns out, the reality TV star was diagnosed with cancer while she was still pregnant and had to go through many surgeries, including a C-section, a mastectomy, and several reconstructive procedures.
However, the Ex-Corrections officer successfully beat the disease and lives on a cattle ranch in Creston, Washington, along with her family. Over the years, Dawn has worked as a phlebotomist and a lab assistant at a small-town hospital. Additionally, she also has a published book of her own.
Where is Joel Hungate Now?
A man of many talents, Joel Hungate's time on the Netflix show was certainly entertaining. As it turns out, the reality TV star is an accomplished engineer and mountaineer. He is also well-versed in the field of healthcare and presently holds the position of Director of Hancock Wellness and Employer Strategy for Hancock Regional Hospital. Additionally, he is a proud mountaineer who has completed many successful exp[editions, including a harrowing trek in West Mongolia.
Joel is also a passionate advocate of mental health and is part of the leadership of Infrastructure of Well-Being. As for his personal life, the survivalist is happily married and enjoying his life to the fullest. The couple has three children, Max, Charlotte, and Amelia, whom they love immensely. Joel especially enjoys spending time with his children and wife, especially when participating in outdoor activities.
Where is Brian Kahrs Now?
Easily the oldest cast member of season 1, Brian Kahrs has a fan following of his own due to his sharp skills and determination to stick to his morals. Presently living in Holiday, Florida, he is an actor who has worked in projects like 'Noxious' and 'Souleater' and will soon be seen in 'Into the Limelight.' More than anything, the reality TV star remains as fond of the outdoors as ever and never misses a chance to test his survival skills. Another major factor in Brian's life seems to be his family, whom he loves very much. Whether it is his wife, stepdaughter, or brother, the actor is always happy to spend time with his loved ones.
Where is Jordan Williams Now?
Jordan Williams, a former US Marine, seems to have recovered from his time in the Netflix competition. As many might be aware, the reality TV star was evacuated after passing out and had to exit the show. However, the experience has not dulled his passion for the outdoors. He even decided to go elk hunting in September 2022. Jordan is also known for practicing his shots at gun ranges.
As of writing, Jordan is based in Fort Collins, Colorado, and works as a Carpenter for Superior Contracting. He is also a proud father of two beautiful girls named Remi and Teddy, whom he cherishes from the bottom of his heart. Moreover, the Netflix star recently announced that he and his family would welcome a baby boy in June 2023, which Jordan is looking forward to.
Where is Lee Ettinger Now?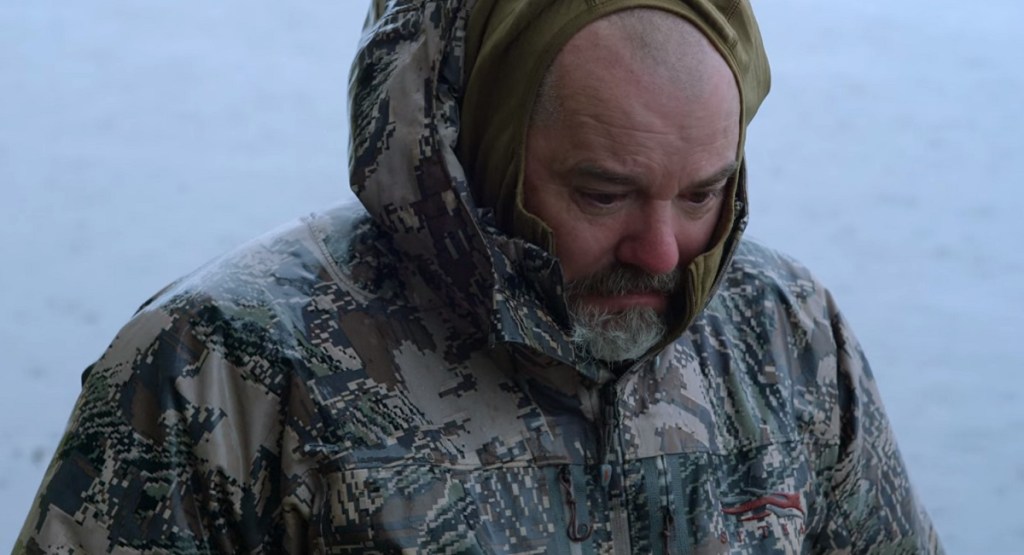 Based in Bigfork, Montana, Lee Ettinger is a former member of the US Marine Corps, having worked in Special Operations Qualified Advance Landing Unit. Prior to living in Montana, the reality TV star spent five years in the rural areas of Japan while working for the government of the said country. As of writing, the survivalist serves as the Founder and CEO of Better Living Products. The company provides people with the world's first-ever energizing pain reliever beverage shot and takes pride in its work.
Where is Timothy "Tim" Spears Now?
Having grown up in Cedar Bluff, Alabama, Timothy "Tim" Spears now lives in Fort Collins, Colorado, and is always happy to explore the trails near his current home. His love for everything outdoors started after a three-week trip to Canada, where his grandfather taught him considerable survival skills, including hunting and fishing. When not indulging in his love for nature, the reality TV star can be seen working out in the gym in order to maintain his physique. He is also an avid reader and often shares his readings on social media.
Where is Corey Johnson Now?
A true lover of everything outdoors, Corey Johnson gave up the bustling life of New York City, New York, in order to learn more about survival. Presently, the reality TV star lives in Parker, Colorado, and is planning for a 50-day day survival mission where he would likely use his skills as a hunter and builder. He also considers himself an expert when it comes to animals and has even survived an encounter with a mountain lion. As for his personal life, Corey married his wife Marta Johnson in May 2022, and the two have been quite happy ever since. He is also a proud father to two daughters who seem to adore him as well.
Where is Andrea Hilderbrand Now?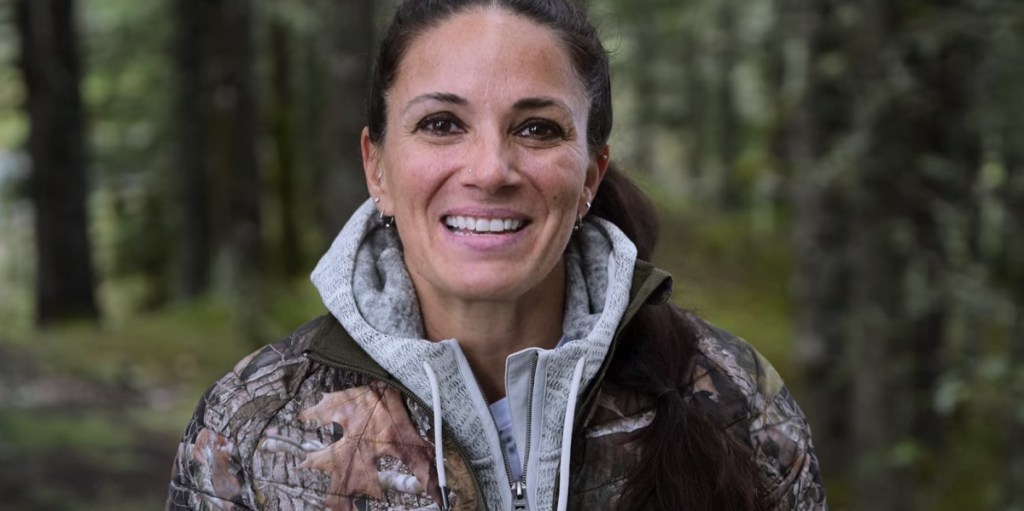 Though Andrea Hilderbrand was the first to exit the Netflix show, her outdoor skills remain as sharp as ever. Having grown up in a national forest in the South, the survivalist learned how to fish and hunt at a very young age. Though an engineer by profession, Andrea is quite passionate about physical activities, including survival sports and endurance races. She also participates in CrossFit competitions and has climbed various mountains in the US, Europe, and South America.
Read More: Is Netflix's Outlast Scripted or Real?