As a documentary living up to its title in every way imaginable, HBO's 'Last Stop Larrimah: Murder Down Under' can only be described as equal parts baffling, intriguing, quirky, and haunting. That's because it delves deep into the mysterious 2017 disappearance and possible death of 70-year-old Patrick "Paddy" Moriarty alongside his dog Kellie in a small outback town of literally 11. It thus comes as no surprise there's significant mention of leading person of interest Owen Laurie too — so now, if you simply wish to learn more about him, we've got the essential details for you.
Who is Owen Laurie?
It was reportedly around August 2017 when Owen moved to this titular tiny town as a live-in gardener for Fran Hodgetts, the teashop/property owner of the estate directly across the road from Paddy. The two long-term residents had actually been at war for a long time when he came into the picture as a mere means to help her maintain her home, unaware he'd soon get into a rivalry too. The truth is, according to the original production, he and the disappeared individual often argued over their dogs and it was to such an extent that severe threats were often thrown out as well.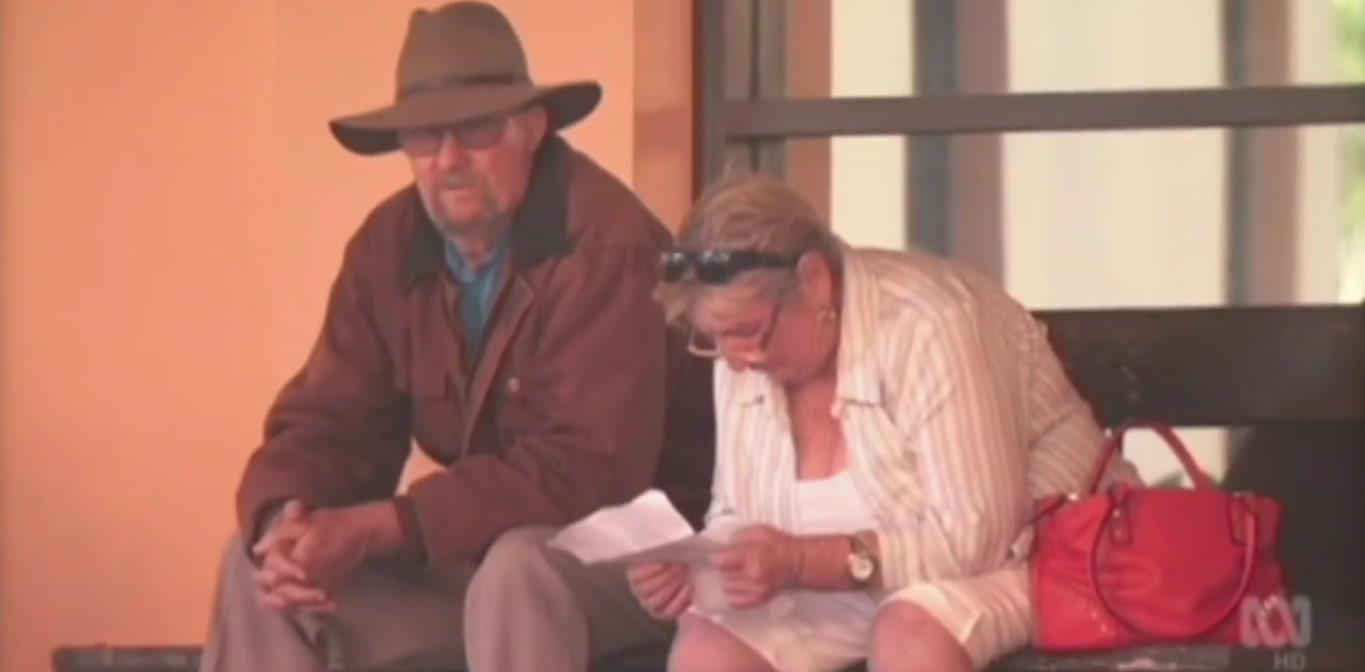 Therefore, once Paddy went missing, he and Fran were identified by many other locals as the only ones with enough of a reason to harm him, but no evidence against them ever came to light. The local authorities did search their assets, homes, and vehicles before taking the latter's car into custody under suspicion of traces of blood, yet nothing conclusive could've been ascertained. Though the strangest aspect is that he sold his car shortly after, plus he'd apparently told Fran, "Oh, I thought they were here for me" when officers first showed up in Larrimah to look for Paddy.
Fran hence fired Owen a short while later as she began feeling unsafe, unaware that officials had actually bugged their homes in an attempt to uncover if there was a conspiracy between them. However, all they heard was a male seemingly confessing to murder in the ensuing months – they never heard a female voice or any mention of collaboration, murder-for-hire, or anything else. On January 9, 2018, the bug in Owen's independent bungalow on Fran's estate caught this alleged confession, followed by a couple of others throughout February in the form of a crude, explicit, made-up song.
Where is Owen Laurie Now?
While one recording caught the words, "Idiots, yeah, tell them what I've done, hit with a f***ing hammer, tell them how I hit you with a f***ing hammer," another had, "Well, they didn't f***ing find the hammer, well they can't get me for anything." As for the song-like audio, it voiced, "I killerated old Paddy. I f***ing killerated him… struck him on the head and killerated him … basherated him, doof, yes he did, basherated him," with another one clearly stating, "killed f***ing Paddy up the bum … donged him on the head, f*** him, ooh lay la… smacked him on the f***ing nostrils with me claw hammer."
Nevertheless, with Owen's outright denial that he's the man heard in these recordings and there being no other concrete evidence against him, the 76-year-old remains a free man in his native Australia. He has since appeared in court a couple of times in connection to this whole matter, yet he hasn't ever made a public statement on the grounds he doesn't want to publicly incriminate himself. Though it's imperative to note he's innocent until proven guilty, which might not ever happen considering this once professional bare-knuckle tent fighter hasn't even been arrested or charged with any criminal wrongdoing as of writing.
Read More: How Did Barry Sharpe Die?