Paresh Rawal is the current king of comedy in Bollywood. As entertaining and funny as the comedy legends like Mehmood and Johnny Lever, Paresh Rawal is known for his acting versatility. Along with having a penchant for comedy he has given many dramatic performances in other genres like suspense, thriller, and action. His best performance, however, remains in movies like Hera Pheri, Hungama, and Hulchul which are guaranteed to leave you rolling on the floor.
Here is the list of top Paresh Rawal movies. Even though, we have listed just 15 films, his complete filmography is very impressive. If you want, you can stream some of these Paresh Rawal movies on Netflix or Amazon Prime.
15. Daud: Fun on the Run (1997)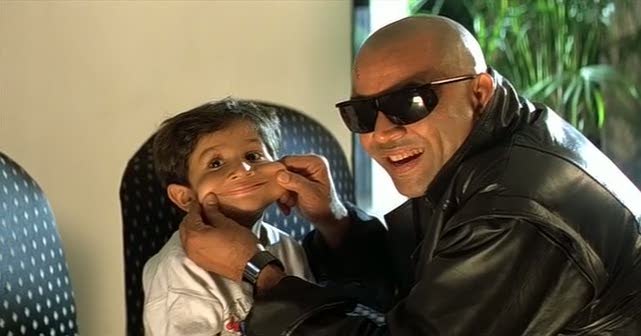 Unaware of his sordid fate, Nandu a notorious thief is on the run from both police and his employer Pinki. He was set out to steal a package worth crores of rupees but before delivery, he raised his price. This resulted in both the goons of Don Pinki and police trying to catch him, with a cabaret dancer Bhavani tagging along for the ride. What Nandu doesn't know is that the package contains a bomb, not money as he thinks. A movie about the comedy of errors this a must watch for all fans of Paresh Rawal.
14. Awara Pagal Deewana (2002)
After his brother-in-law Vikrant attacks him, mafia mobster Guru Gulab Khatri flees to the US to plan his vengeance. Vikrant gets lucky when Guru's innocent neighbour tells him about Guru hoping for a large sum of money as a reward. When Guru comes to know of this, he attacks Anmol's family paving the way for some enthralling fight scenes and a lot of comedy.
13. Welcome (2007)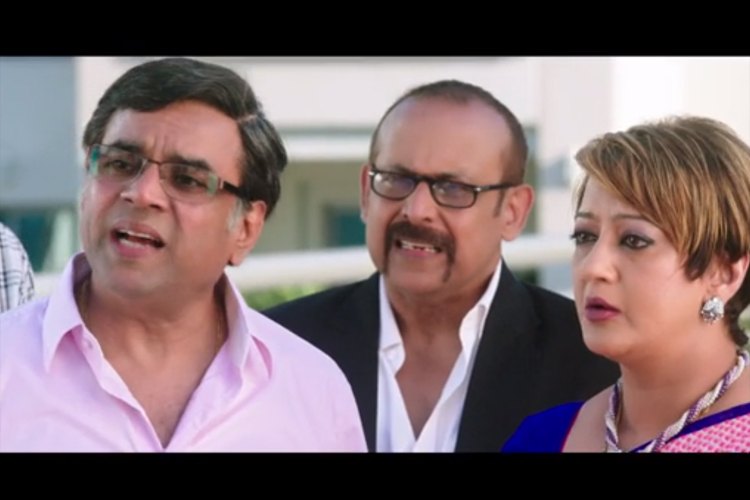 Uday and Majnu are two gangsters who are desperately looking for an honest and upstanding family for their sister Sanjana to be married in. When they do find that boy in Rajeev, they end up antagonising him and his family. The two brothers then instead of talking peacefully try to fool, ambush and cheat Rajeev and his family. Can Rajeev and Sanjana who are stuck between two gangsters and a stubborn man, find some semblance of peace in their love story?
12. Hulchul (2004)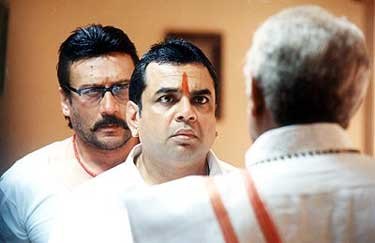 Jai and Anjali are the children of two feuding families who have sworn to destroy each other. To have revenge on each other's family, they pretend to have fallen in love with the other. The real problem starts when Jai and Anjali actually fall in love with each other, and their families come to know of it. This comedy of errors you can't afford to miss.
11. Oye Lucky Lucky Oye (2008)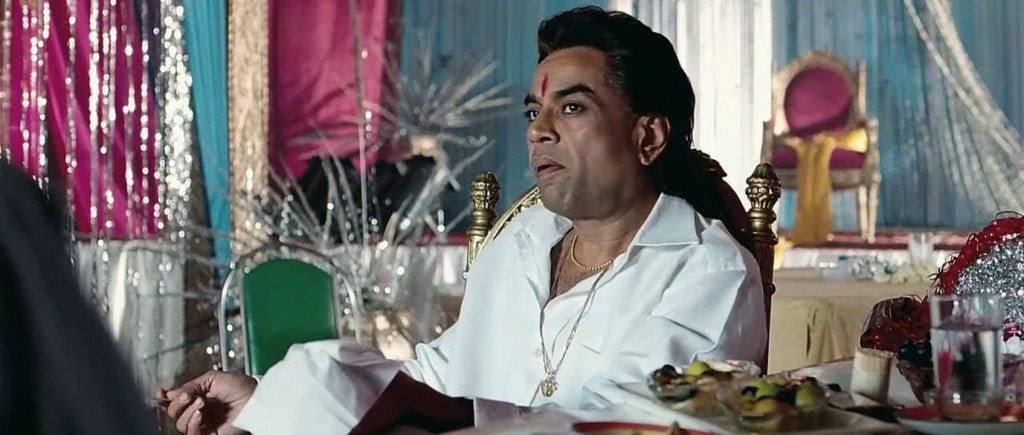 Based on the real and crazy tale of the Superchor Bunty who looted crores in Delhi, this is Oye Lucky Lucky Oye. Thought to be useless and a good for nothing individual by his father, Lucky is a man restricted by his fate. However an expert in the art of stealing Lucky breaks fate's barrier and becomes one of the most famous thieves and conmen of India. This charming man can loot you in broad daylight, and you won't even bat your eye. So keep your wallets safe because Lucky is coming.
10. Hungama (2003)
Jeetu and Nandu are two boys who have fallen for the same girl Anjali. Anjali after evading the ladies man Jeetu is forced to stay with Nandu because she doesn't have a home. A multi-millionaire Radheshyam Tiwari gets dragged into the folds when Anjali lies that she is his daughter. When everyone gets confused due to the mistaken identities, a comedy and confusion ridden story takes birth.
9. Aankhen (2002)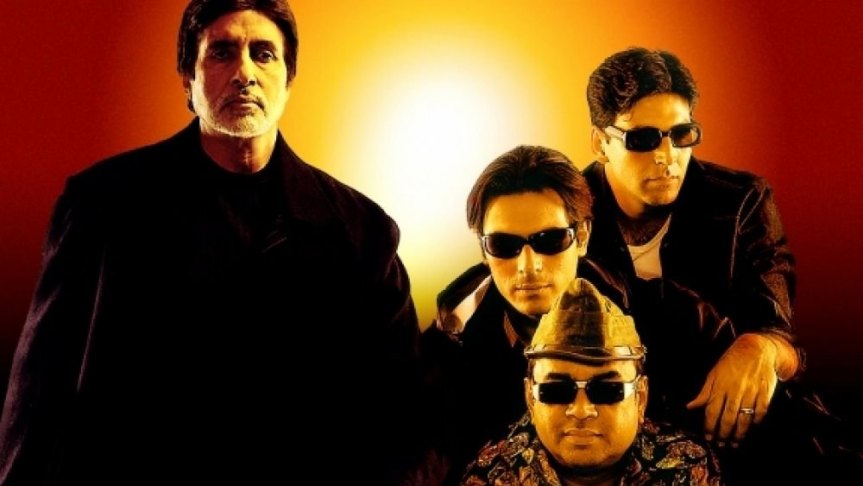 To avenge his unfair termination, Vijay Singh Rajput plans to loot his own bank. He hires a teacher Neha who teaches blind people and blackmails her into moulding three blind guys into learning how to complete the bank heist. Who would suspect three blind guys right? However, when the three poor men realise Vijay's evil intentions, they revolt against him and hatch a plan of their own. A film full of suspense, thrill, and entertainment, this is Aankhen.
Read More: Best Amitabh Bachchan Movies
8. Bhool Bhulaiyaa (2007)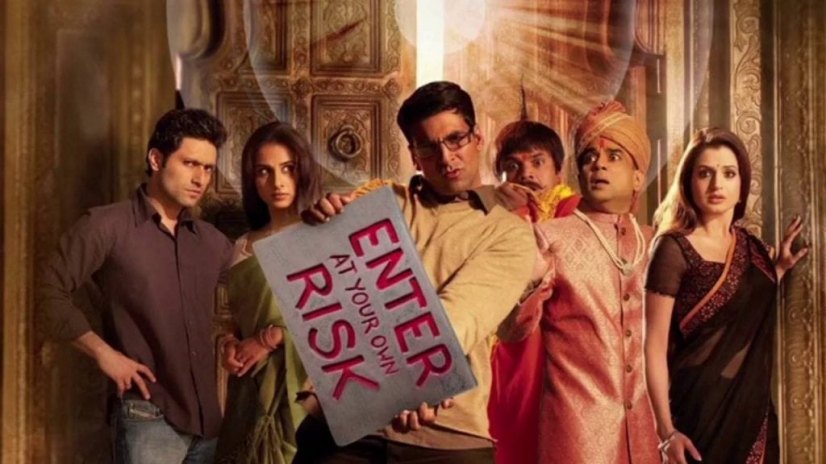 A remake of the 1993 Malayalam film Manichitrathazhu, Bhool Bhulaiya is a masterpiece full of suspense, thrill, and well-placed comedy. Siddharth is an NRI who has returned to his hometown in Rajasthan with his newly wedded wife, Avni. A pragmatic and logical individual, Siddharth is forced to believe in the supernatural when Avni gets possessed by the wicked spirit of the castle. When things get out of hand, Siddharth calls his psychiatrist friend Aditya to help. Amidst the frenzy of an exorcism and an impending murder mystery, the presence of Paresh Rawal gives the necessary comedic respite.
7. Garam Masala (2005)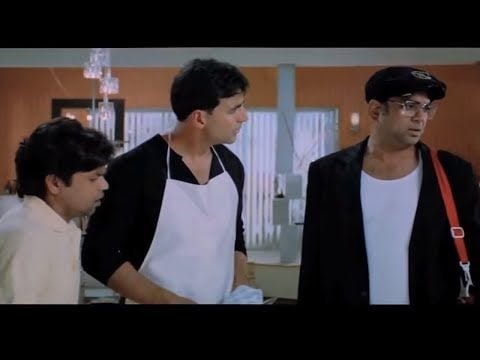 A comedy masterpiece starring Akshay Kumar, John Abraham and the evergreen comedy king Paresh Rawal, Garam Masala lives up to its name and garnishes its cheeky plot with a hot seasoning of comic timing. Working for a fashion magazine, Mac and Sam are two photographers with no talent whatsoever. While John cheats to win in an international Photography competition, Mac goes one step further and fools three girls into loving him. When Sam comes to know of it, he joins the party, and both of them form a boy-band. Comedy ensues every time the boys try to manage the three girls who frequent their home.
Related: Best John Abraham Movies
6. Golmaal (2006)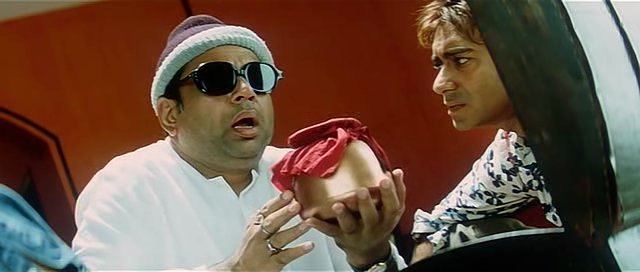 Gopal, Madhav, Lucky, and Laxman are four friends who have nothing better to do than fooling people and having fun on their accord. When they are finally kicked out of college, the quartet stumbles upon a blind couple waiting for their grandchild to return from the U.S. Seizing the opportunity they start acting as if one of them is their lost grandson and get involved in a diamond robbery. Fun, enjoyment and comedy galore; Golmaal is a must-see for every Paresh Rawal fan.
5. Tamanna (1998)
Tikku, a eunuch, has lost his mother and has been rejected by the society. All alone in the world, he adopts an infant girl Tamanna abandoned by her family. Tikku raises her as her own, but when she comes of age Tamanna longing to know her origins goes to find her real family. Will Tikku end up alone again or will Tamanna come back to him? Watch this brilliant emotional performance by Paresh Rawal.
4. Naam (1986)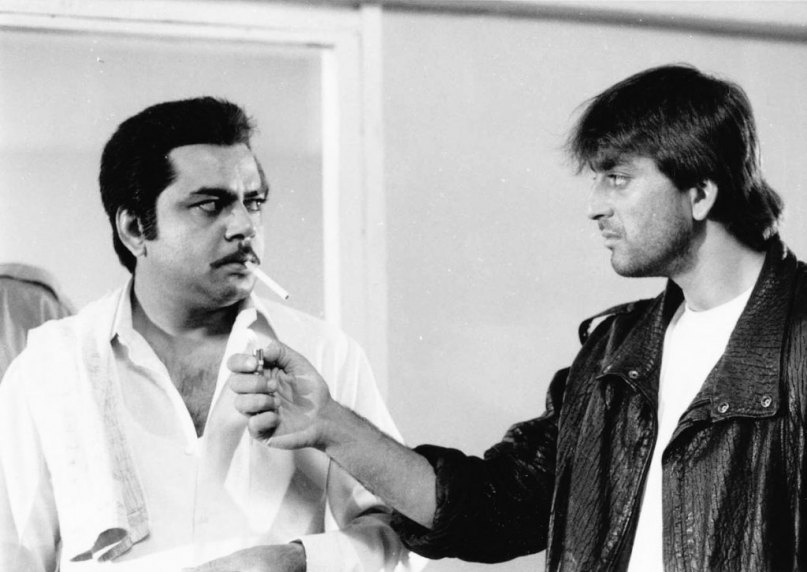 One of the earlier movies of Sanjay Dutt and Paresh Rawal's career, Naam is one of those movies which shakes you to the core and shows you the reality of society. Starring as Vicky, Sanju plays the role of a man who gets lost on the way to success and becomes a drug peddler under international don Rana. Unable to escape the criminal life he is motivated by his loving brother Ravi to leave everything and come back to India. But you do know what they say about crime not allowing someone to escape after they enter right?
Related: Best Sanjay Dutt Movies
3. Andaz Apna Apna (1994)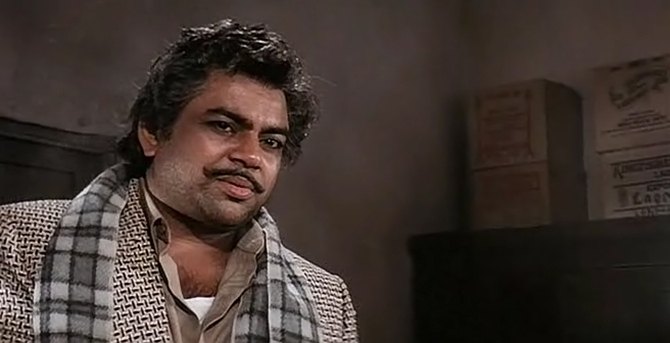 Amar and Prem are two crazy youngsters who want to get out of their middle-class life and become rich in a short time. To do that both of them approach multi-millionaire Ram Bajaj's daughter Raveena and try to make her fall in love with them. Their tussle gets more interesting when Raveena's father gets kidnapped by his evil twin Shyam aka Teja. A comedy masterpiece, this is one of the best acting performances of Paresh Rawal till date.
2. OMG: Oh My God! (2012)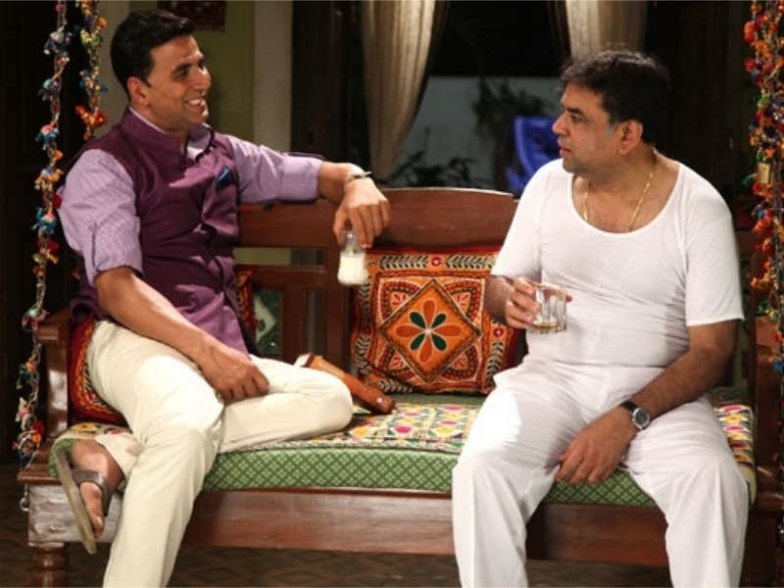 What is God? Who is God? Why does he bring natural disasters if he loves us? Watch as an atheist stumbles upon the answers to these existential questions. While claiming reprieve for his loss caused by an act of God, Kanji Mehta is trying to claim insurance and get his life back. In the process, however, Kanji is visited by God himself who guides him on a journey of self-discovery. This is a brilliant satire starring Paresh Rawal and Akshay Kumar.
Related: Best Akshay Kumar Movies
1. Hera Pheri (2000)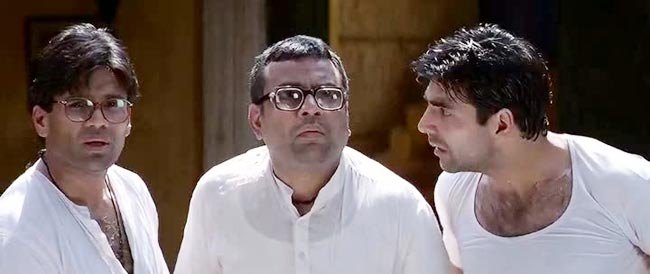 Raju, Shyam, and Baburao are three men unhappy with their miserable existence and who want to make a lot of money in a short time. When a chance encounter on the telephone puts them in the middle of a kidnapping gone wrong, they have to decide what to do. Hatching a plan of their own to claim the ransom for themselves and save the child at the same time, the trio land up in a comedic situation which is sure to leave you rolling on the floor.