If there's one thing absolutely nobody can deny, it's that the real-life events to have inspired 'The Conjuring 2' (2016) are exactly as baffling, eerie, and haunting as one can imagine, if not more. After all, as also explored in Apple TV+ 'The Enfield Poltergeist,' these alleged paranormal activities at 284 Green Street in Enfield, London, England, primarily centered around two young girls. Yet for now, if you simply wish to learn more about the one witness to actually speak on this matter for the first time in the latter — the girls' cousin, Paul Burcombe — we've got you covered.
Who is Paul Burcombe?
Although born around 1964 compared to Janet Hodgson's 1965 (same as Margaret Hodgson's year), Paul was really close to them and their two younger brothers in almost every sense of the term. That's because they were not only his first cousins through paternal aunt Margaret "Peggy" Hodgson but were also his neighbors from a mere few doors down, just around the block at Green Street. They thus spent nearly every waking moment together to create their own fun whenever they didn't have school, especially as they had limited funds to both fill time as well as burn energy.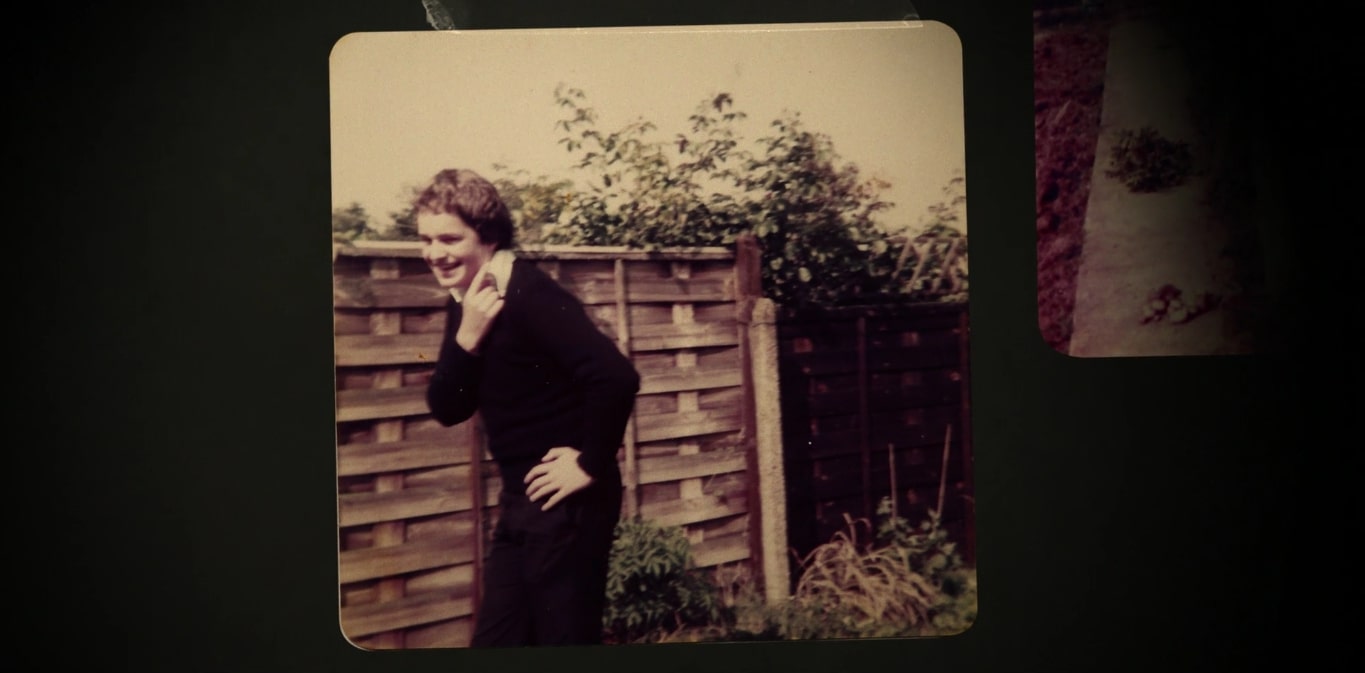 However, Paul has never once believed in the rumors that his cousins somehow falsified these supernatural events inside their residence because he witnessed a few inexplicable things first-hand. He recently expressed, "It was one evening [in summer 1977] that my aunt Peggy came down to ours quite hysterical and very upset. She said there was a noise going on in the upstairs of the house… I don't know why, but I went down there with my dad — I was 13 — [only to realize], in the back upstairs bedroom, there's a very large oak wardrobe, and it had been moved into the center of the room. That was the start of it really."
Paul actually added, "The whole house was just really — the atmosphere was terrible. It was very scary. We didn't know what was going on and we were skeptical of what was going on. But really we needed to know "what's going on here" because obviously the girls are really scared, and so was Peggy, She was very upset. It was just a really cold atmosphere in the house." Then came Janet's 12th birthday, the day he saw her "move across the room" in a chair without once touching the ground, just for a settee to subsequently flip over, per the series. "I remember the knocking and the voices. I think it was proved it wasn't coming from Janet."
Where is Paul Burcombe Now?
Even though more than 44 years have gone by, Paul can still vividly recall feeling scared for his cousins, worrying over the Hodgsons' emotional stress levels, plus figuring out ways to support them. "We wanted to support the family," he recently told The Sun. "We were wondering what was going on because when we arrived, they were hysterical and scared. We just wanted to help our family." He then revealed his reasoning behind finally opening up regarding the matter too, stating: "I feel [there needs to be] an accurate record of what occurred. People can be skeptical… [but we] went through a very traumatic time. It's for people to make up their own minds. I can only say what I saw and felt."
As for Paul's current standing, from what we can tell, the 59-year-old is now based in Chelmsford, Essex, where he has a family of his own while also remaining close to cousins Janet as well as Margaret. It even appears as if he proudly serves as a registered nurse at the moment and has been with his partner for a really long time, yet we unfortunately do not know any particular details regarding the same, considering he prefers to keep his personal experiences well away from the limelight.
Read More: Who Was Bill Wilkinson? Does 284 Green Street Still Exist?