For starters, this list wasn't easy at all to come up with. And of Peter Sarsgaard, he has to be one of the most undervalued and "away from limelight" actors in Hollywood till date. Arguably, all the movies that Sarsgaard has featured in, have collectively raked in millions and none of them could be categorized as critical failures. Most audiences pass Sarsgaard as a cliched supporting actor or a supporting villain, which is not usually the case, as he has featured in almost all of his movies in a leading or a supporting role.
Having received multiple awards and nominations for one of the pioneering movies of his career 'Shattered Glass', including a Golden Globe nomination, Peter Sarsgaard has been receiving accolades since the late 90's till date for his performances across many character-based roles. A lesser-known fact about Sarsgaard is that he's been married nine years with Maggie Gyllenhaal, the critically acclaimed actress and a Golden Globe winner herself. Off late, Sarsgaard has been active with theatre as well, having received rave reviews for his performances (most notably in 'Hamlet') in the rather overlooked vertical of cinema. With that said, here is the list of top Peter Sarsgaard films, carefully selected from his vast filmography. You can also stream some of these Peter Sarsgaard movies on Netflix or Amazon Prime.
12. K-19: The Widowmaker (2002)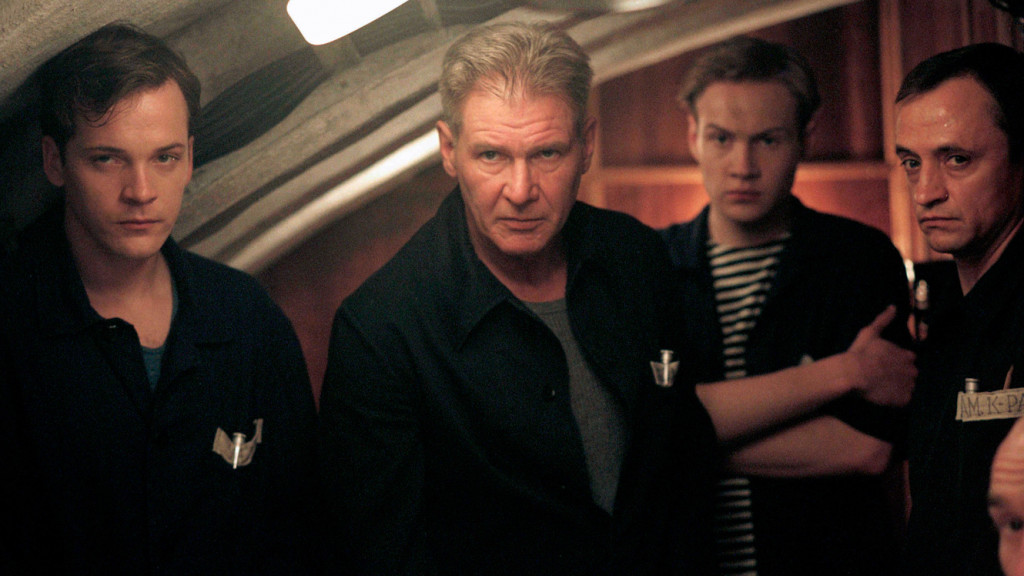 A Kathryn Bigelow's movie at the outset, the psychological, historical thriller is premised around the infamous K-19 programme of the Soviet era in the early 60s. The story revolves around Captain Vostrikov, the CO of the nuclear submarine, Polenin, the executive officer, and Radtchenko (Peter Sarsgaard), the reactor officer. The first mission of the K-19 is to surface in the Arctic, firing an ICBM, and then proceed with patrolling the areas near Hawaii and NYC. Fate takes an ugly turn when the reactor fails and there's a radiation exposure, leading to deaths. The movie garnered critical acclaim, thus becoming one of the few belonging to its sub-genre, while also receiving praises for being gripping and intense, although financially, the movie failed to make a mark. Still, one of the notable on-screen appearances of Sarsgaard.
Related: Best Harrison Ford Movies
11. The Skeleton Key (2005)
A hospital worker Caroline has been appointed as a caretaker for an elderly couple – Violet and Benjamin Devereaux. The house is filled with secrets as it is, as Caroline starts living there and upon further probing, Caroline finds that Violet is about to use Benjamin and his dilapidated, invalid condition as a hoodoo subject. Sarsgaard plays Luke, who later turns out to be an accomplice to Violet, who is none other than Mama Cecile's embodiment, one of the members of the African-American family who used to live in the house 90-years ago and who still haunts everyone which is why the house doesn't have any mirrors. Though the movie was a critical disaster, for many termed it slow-paced and without the necessary thrill, 'The Skeleton Key' brings closure to all the answers the audiences have, something that any viewer would look for in a movie, thus making it a satisfactory watch.
Related: Best Kate Hudson Movies
10. Jackie (2016)
A one-of-its-kind movie based out on a magazine interview, set in the aftermath of the assassination of President John F. Kennedy, according to his wife Jacqueline Kennedy on her coming up with the situation, taking care of the kids and looking after the family. Peter Sarsgaard is seen portraying Robert Kennedy, the brother of JFK and the senator who was the frontrunner for the presidency in the '68 elections. The film was an eye-opener for it was a true account of the otherwise private life of US' public figures, and Natalie Portman has given one of the career-best performances.
Related: Best Natalie Portman Movies
9. Orphan (2009)
Peter Sarsgaard as John Coleman is the husband of Kate Coleman and the fateful father of an adopted 9-year-old Russian girl Esther after their third child is stillborn. As the family, including their two kids, try hard to adjust with a newcomer in the family, Kate becomes more and more apprehensive of Esther, after Sister Abigail of the orphanage warns her of the negativity surrounding the mysterious girl. Esther turns John against Kate after knowing of Kate's apprehension. Kate figures out that Esther is a 33-year-old woman but looks like a 9-year-old due to a disease which shunned her bodily growth and that her actual name is Leena. What happens next is a shocking and astonishing set of events, with Leena being killed in the end. Though the film was panned by critics worldwide, the appearance of Peter Sarsgaard in a horror-thriller movie in a leading role was a rare happenstance that started with 'Orphan'.
8. Garden State (2004)
A so-called cult film at the outset, 'Garden State' revolves around Andrew, an aspiring actor who also waits tables, Sam (Natalie Portman), a pathological liar, and Mark (Sarsgaard), a grave-digger who also steals jewelry from dead people's corpses. All three embark on a rebellious union wherein they break most of the rules they get into, while Mark filling in for Andrew's weird quests. Peter Sarsgaard's role is limited, however, the movie is fun rile with good background score, decent performances and most importantly, Zach Braff and his short-tempered, paranoid character Andrew. 'Garden State' could be yet another cult movie, which has accomplished the cult status only because of the drugs and booze. Apparently, that's the golden egg these days.
Related: Best Zach Braff Movies
7. Wormwood (Mini-Series, 2017)
A biopic miniseries to start with, 'Wormwood' is based on the real-life Frank Olson (Peter Sarsgaard) who, under mysterious circumstances in 1953, was found dead after allegedly committing suicide by plunging out of a window. Frank was the part of a secret government programme called Project MKUltra, a research on the sidelines of a potential biological warfare. The entire series is centred around the attempts of Eric Olson, Frank's son, to uncover the mystery behind his father's murder and to prove that the Government's machinery was behind his father's "orchestrated" death. The storytelling is beyond compelling and the suspense is maintained throughout the six episodes. I leave it to you to watch and decide for yourself.
6. Kinsey (2004)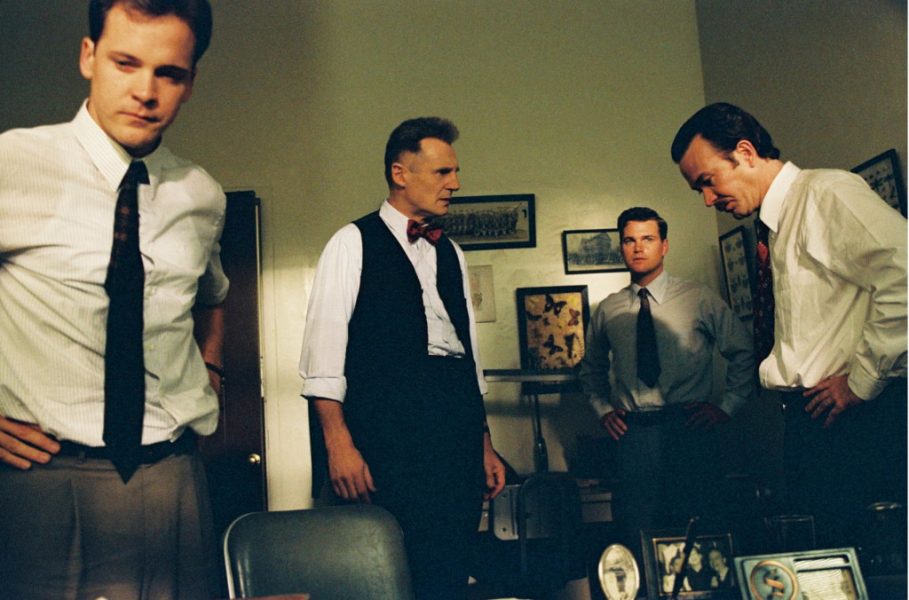 A movie based on the life of Alfred Charles Kinsey, the towering sexologist of the 1940's, who broke all ceilings to pioneer his research in the area of sexual wellness, behaviour, and coming up with Kinsey scale, the measure of one's sexual orientation, 'Kinsey' also featured Peter Sarsgaard as Clyde Martin, the assistant to Alfred Kinsey who co-authored their famous books – "Sexual Behaviour in Human Male" and "Sexual Behaviour in Human Female". Both Kinsey and Clyde Martin rise above the taboos and cliches associated with sexual behaviour and sex educations and came out in the open to make everyone aware of the basic tenets of reproductive behaviour and reproduction. Liam Neeson received multiple award nominations for his titular role in the movie.
Related: Best Liam Neeson Movies
5. Blue Jasmine (2013)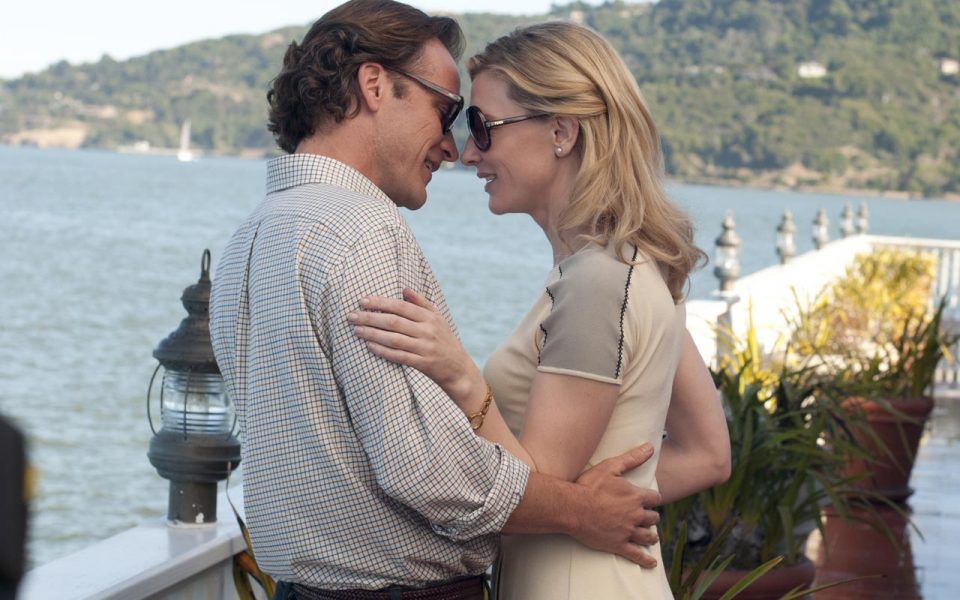 Although the movie is a Cate Blanchett's affair through and through, something that landed her on the pedestal of every prestigious award show out there, especially the Academy, 'Blue Jasmine' is the story of a paranoid woman whose husband has committed suicide in prison and she is now at the mercy of her sister Ginger, but still want to let go of her inhibitions in finding a new life or getting married again. While she is through many interesting folks, one Mr Dwight (Peter Sarsgaard) piques her interest as he's both wealthy and a widower and she poses as an interior designer whose husband had died of a heart attack. When Dwight finds out the truth, he breaks their potential engagement and Jasmine is on her own again. Blanchett's performance will blow you away, while Sarsgaard sails through alongside her as a compliant Dwight.
Related: Best Cate Blanchett Movies
4. An Education (2009)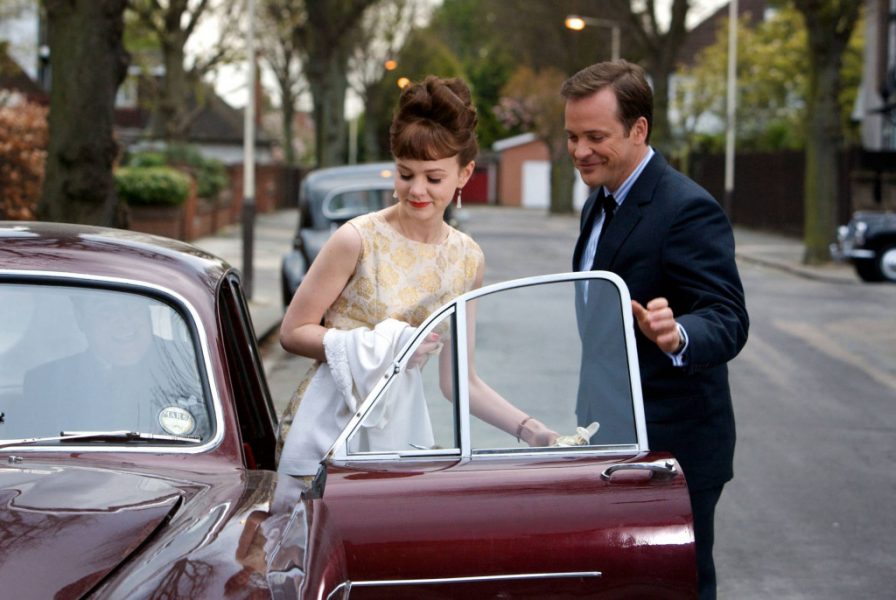 Set in the 60s, a girl named Jenny dreams of studying at the Oxford, her only driving force being her overbearing father who pushes her to pursue everything to get into the esteemed university. Enter David Goldman (Peter Sarsgaard) a man more than twice Jenny's age who thinks Jenny's passion lies in music and not just studies. As Jenny becomes more acquainted with David's ways and those of his friends, she discovers further layers of truth about David and that he isn't everything he claims he is. Jenny is confused between romance and betrayal and what her life's desires are, which forms the crux of the movie. Yet again, Peter Sarsgaard shines in a lead role.
Related: Best Carey Mulligan Movies
3. Boys Don't Cry (1999)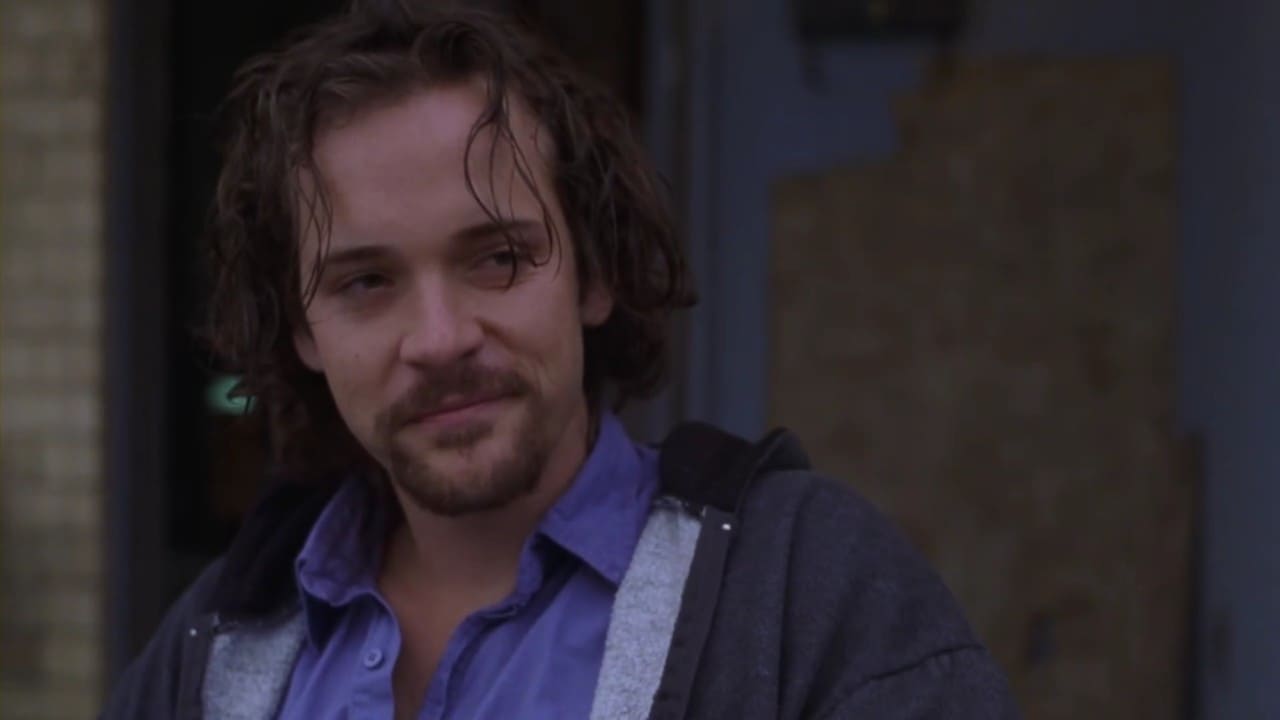 Based on the life and times of Brandon Teena, the American symbol of transgender movement and perhaps the very first of self-proclaimed trans men who had adopted the male identity despite being of another gender, 'Boys Don't Cry' is one of the most prominent films of Sarsgaard's career, with the latter in a negative role. Brandon moves to Falls City in Nebraska and acquaints with ex-conmen John (Sarsgaard) and Tom, along with Candance and Lana. As Bran falls for Lana and as Lana finds out the truth about Bran being a female, Bran asserts that (s)he's gonna have the reconstruction surgery soon. Tom and John assault Bran and strip him, revealing his genitals and shaming him. The confrontations turn into a brawl when Brandon gets killed and John and Tom are "free" men again. As much as this movie touches base on the LGBTQ issue, none of the other portrayals has been so raw and pathbreaking concerning the subject. Also, Hilary Swank deservedly won an Academy Award for Best Actress for her performance in the movie.
Related: Best Hilary Swank Movies
2. The Killing (2013)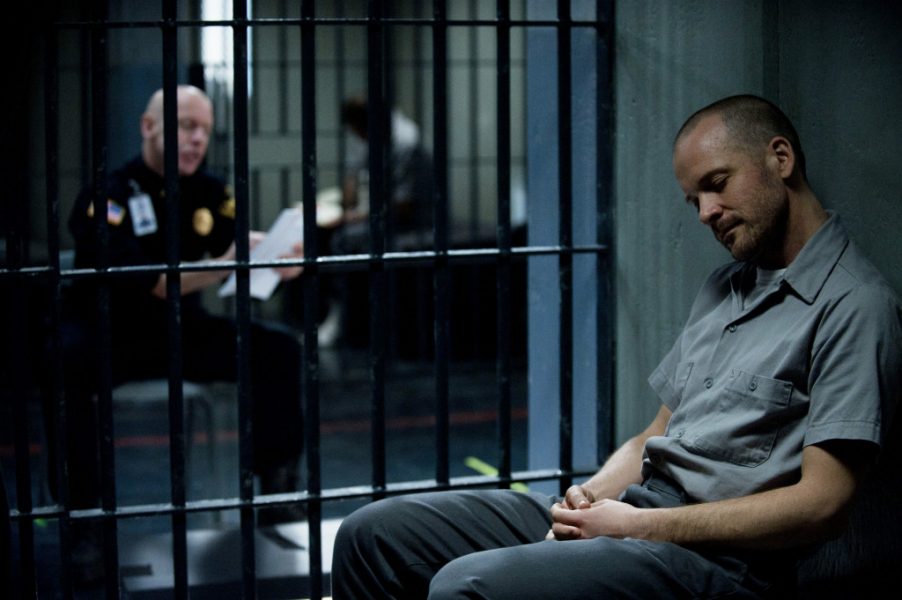 Sarsgaard appeared in Season 3 as Ray Seward, a death-row inmate who had allegedly murdered his wife. Even in the prison, he doesn't talk much, except for with Sarah Linden, the detective who got him in, and his cellmate Shannon. He is wary of the consequences given the fact that the day of his execution is around the corner. While he panics, he confesses to Linden about the day his wife was murdered and that his wife was already dead by the time he had arrived at the scene. He fled soon after, leading the authorities to believe him to be the convict. Despite Linden's last-ditch attempts to save him from being executed, for he could be innocent, Seward is executed. According to Sarsgaard himself, playing Ray Seward could've been one of his best works till date, along with being one of the most challenging. We do not disagree with him.
Related: Best Michael Shannon Movies
1. Shattered Glass (2003)
Sarsgaard's critically most successful film till date, 'Shattered Glass' is yet another biopic on this list, based on the life of Stephen Glass, a reporter who worked with The New Republic, a magazine on contemporary American politics, society, and culture. Hayden Christensen is seen in the titular role while Sarsgaard is seen portraying Charles Lane, the editor of the said magazine. Picking up from one controversial article on hackers by Stephen Glass, Lane finds it difficult to substantiate the sources used for the story. As the plot thickens, Lane gets one step ahead and comes to know that many stories written by Glass were fabricated and the latter is fired eventually. Glass later went on to confess that the articles he wrote for The New Republic were either completely or partially doctored. Sarsgaard was widely praised and acclaimed for his "multi-layered" and "invigorating" performance as Charles Lane, which landed him six wins and four nominations, including a Golden Globe nomination for the Best Supporting Actor.