It is an indisputable fact that Netflix's 'Physical: 100' features some of the best people within the fitness industry. The Korean reality show has a format that reminds people of 'Squid Games' and provides a thrill that is hard to beat. While almost every participant in the show has enjoyed fame in one form or another, the female cast members seem to have a dedicated fanbase that is rooting for them to show the world the meaning of "Girl Power." So who exactly are all the women who are ready to go toe-to-toe against everyone and prove their talent? Well, we are here to explore the same and share everything that we know!
Shim Eu-ddeum
With a YouTube of over a million subscribers, Shim Eu-ddeum is no stranger to fame. Her online content usually revolves around fitness, and the internet celebrity was more than happy to promote the Netflix series once her involvement was announced.
Song A-reum
Song A-reum and her husband, Kim Kang-min, are well-known fitness enthusiasts with an adorable daughter named Soeun Kim. The female bodybuilder has been a part of several International Federation of BodyBuilding and Fitness(IFBB) events and has even bagged medals of her own!
Jang Eun-sil
An international female wrestler, Jang Eun-sil has represented South Korea in many events and is well-known for her accomplishments in the field. Just before her Netflix appearance, Jang won a gold medal in the 103rd Korean National Sports Festival held in 2022.
YOYO
When not working as a model, YOYO takes care of maintaining her fitness. With over 45 thousand Instagram followers, she also has the honor of being the captain of the Hangover Football Club team, which is based in Seoul, South Korea.
Kkang Mi
Having served with Korea's 707th Special Mission Group for eight years, Kkang Mi is a sergeant first-class reservist. Proud of her years as a member of the military, she also has a YouTube channel where she often posts videos related to topics she is passionate about.
An Da-jeong
Perhaps one of the most well-known bodybuilders in the world, An Da-jeong gained fame after winning the 2018 IFBB Romania Muscle Fest Pro competition. In a partnership with Flexibella, the international bodybuilder also works as a model.
Choi Hyun-mi
Since 2014, Choi Hyun-mi has held the title of the World Boxing Association female super-featherweight champion. The female boxer has been active in the field since 2006 and, as of writing, has a 21-no-loss streak that she is determined to continue for as long as possible.
Seo Ha-yan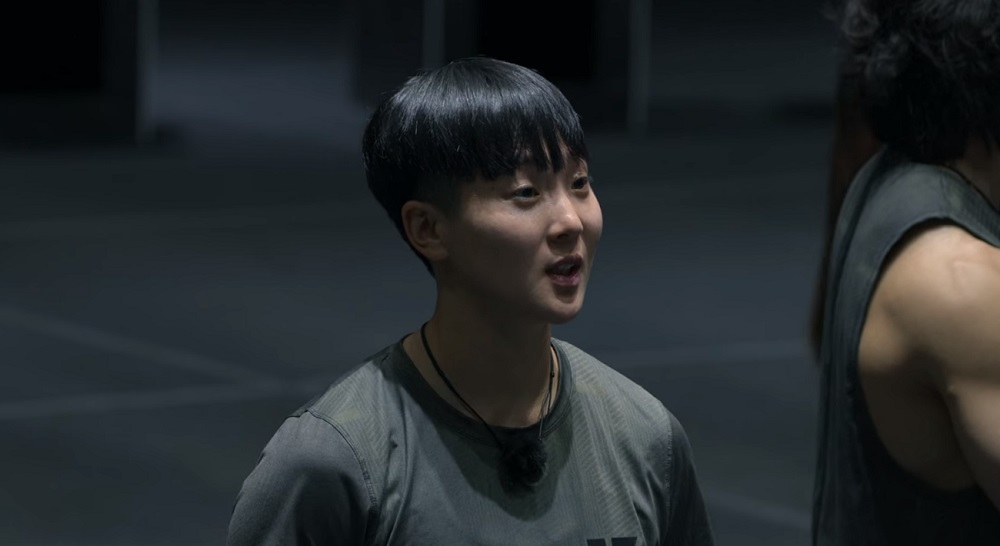 A professional CrossFit coach, Seo Ha-yan is recognized internationally for her skills in the field. She also gained the love of the viewers after being the only person to pick Jang Eun-sil as her leader in the second quest of the Netflix show.
Jeong Bo-kyeong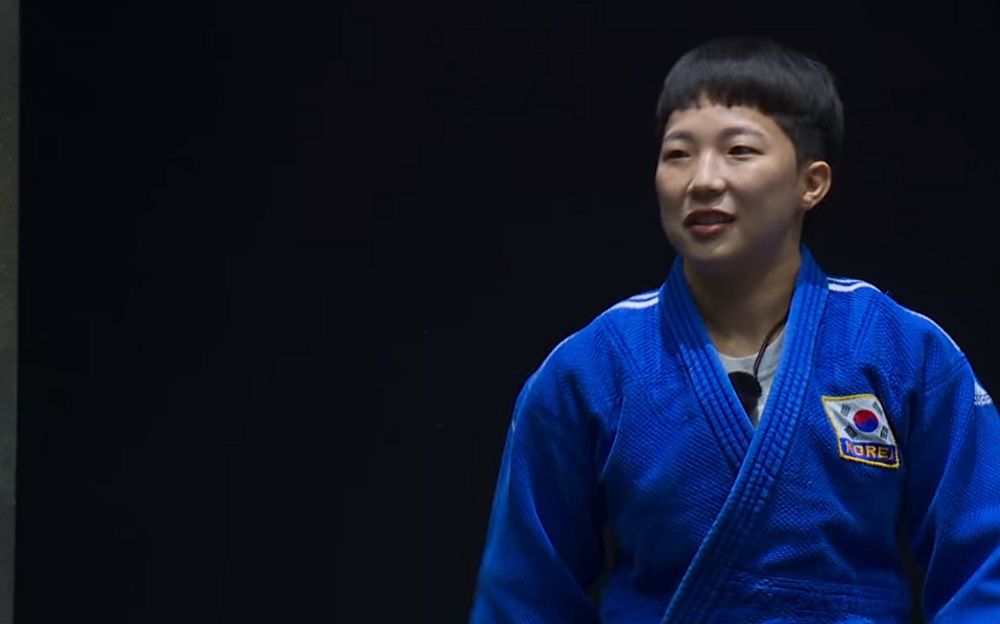 Like many of the cast members, Jeong Bo-kyeong is an accomplished athlete, having represented South Korea in various Judo competitions. In fact, the martial art expert earned a bronze medal at the 2015 World Judo Championships and went on to bag the second position during the 2016 Summer Olympics.
Kim Eun-ji
Kim Eun-ji is a fitness model and Youtuber who has participated in various international events. In fact, she earned silver medals in the 2021 and 2022 Muscle Mania World Championships. Her YouTube channel, which has over 130 thousand subscribers, contains videos related to health and lifestyle.
Hwang Bit Yeoul
As a professional CrossFit athlete, Hwang Bit Yeoul has maintained her position as one of the strongest people in her field. Her work has allowed her to partner with various brands over the years as she continues to be in the top position in various competitions that she participates in.
Kim Chun-ri
Within seconds of stepping foot into the Netflix competition, Kim Chun-ri was easily recognized due to her fame as a bodybuilder. She has won competitions like the PCA(Physical Culture Association)'s Asia/World Pro Championship and Europa Bodybuilding Championship. Additionally, she has a huge online fan following with more than 103 thousand admirers on Instagram.
Shin Bo Mi-rae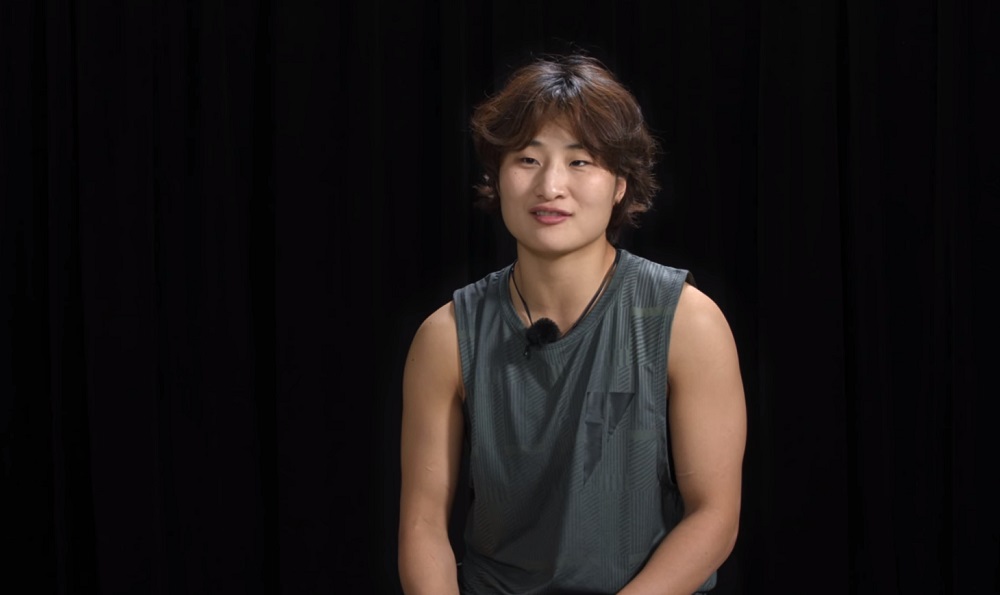 A well-known professional boxer, Shin Bo Mi-rae has represented her home country in many international events. Her respect for Choi Hyun-mi and determination to prove herself promoted the younger boxer to fight against her senior in a thrilling match.
Lee Da-hyeon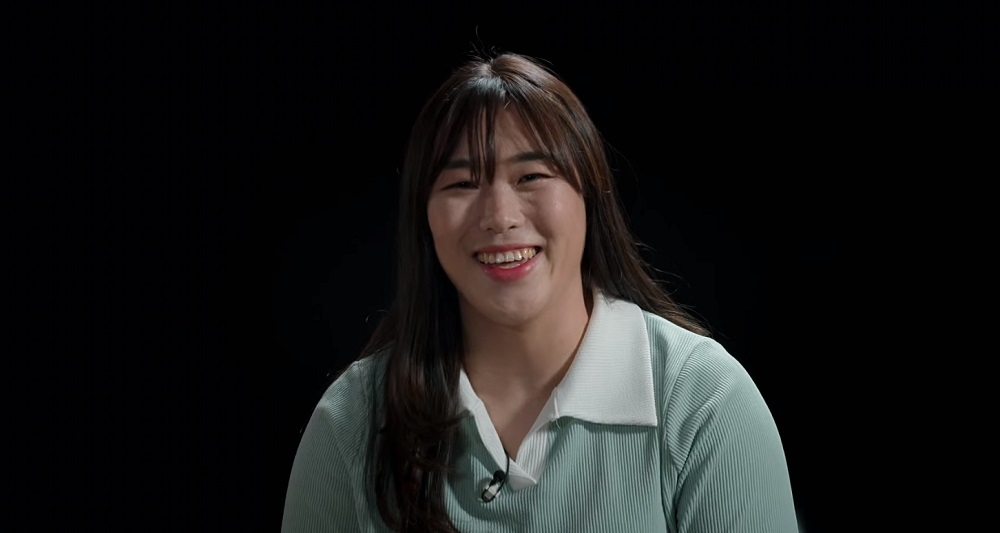 As one of the few well-known females from the field of Ssireum(Korean folk wrestling), Lee Da-hyeon immediately captured the attention of the cast members and the viewers. She is the first woman to win a grand slam and represents the South Korean city of Geoje.
Lee So-young
Fitness model Lee So-young entered the Netflix show at the age of 54 and was ready to show the world exactly what she can do. With more than 46 thousand Instagram followers, she is known for partnering with various fitness-related companies and promoting through her social media.
Elaine Wong
Eliane Wong is an actress from Singapore who once wanted to explore the world of K-pop but decided to leave the field after a year. Thanks to her dedication and skills, she has become a regular face on television and has even worked in the Chinese entertainment industry.
Kim Da-young
Kim Da-young is a professional stuntwoman who has helped in the making of many beloved movies and TV shows. In fact, the Netflix fitness show was not the first time that she worked with Netflix, given her participation in 'Carter.'
Lee Ye-ji
Given her background as a professional mixed martial arts fighter, Lee Ye-ji's presence in the Netflix show delighted many. The athlete also has a YouTube channel where she posts a variety of content and seems to be taking a keen interest in the field of boxing.
Miho
A personal trainer, Miho gained much fame when she entered the Netflix series. It seems that the fitness enthusiast prefers to keep the details of her life private. However, her performance and determination allowed many viewers to gain much respect for the reality TV star.
Jo Yeon-joo
Entering the Netflix show with six years of cheerleading experience under her belt Jo Yeon-joo was determined to not let anyone underestimate her. The cheerleader has about 110 thousand followers on Instagram, where she keeps her fans updated about her life.
Ko Da-young
Fitness plays an essential role in the life of Ko Da-young, given her profession as a pilates instructor. She is affiliated with Onvv Pilate Studio, a fitness establishment that started in February 2023. Apart from her role as an educator, Ko also posts fitness-related content on her social media platforms.
Park Min-ji
Ssireum wrestler Park Min-ji is an accomplished fighter who is apparently also known as the "Goddess on the Sand." While dedicated to her life as an athlete, she also likes to enjoy life to the fullest in the company of her loved ones.
Yoo Ga-ram
Yoo Ga-ram is a professional inline skater who seemingly serves as the national representative of Anyang City Hall's Inline Skating Team. Given her strict training schedule of about 7-8 hours every day, it is no wonder that she was welcomed into the fitness competition.
Read More: Is Physical 100 Scripted or Real?