In the world of high fashion and eclectic couture, 'Project Runway' stands as one of the major fashion shows. From hosts like Heidi Klum and Tim Gunn and a panel of judges including Nina Garcia, Michael Kors, and Elaine Welteroth, the Bravo reality television show has time and again accrued attention for producing impeccable designs and influencing the fashion industry. Since its premiere in 2004, the show has become a beacon for creatives and inspires countless to showcase their talent on the runway.
Like its predecessors, the third season of 'Project Runway' also features drama, bickering, and a fight for the prize. Since its conclusion in 2006, fans have continued to remain curious about the whereabouts of the contestants. So, if you also want to learn more about the top 8 designers of season 3, look no further because we've got all the answers right here!
Where is Jeffrey Sebelia Now?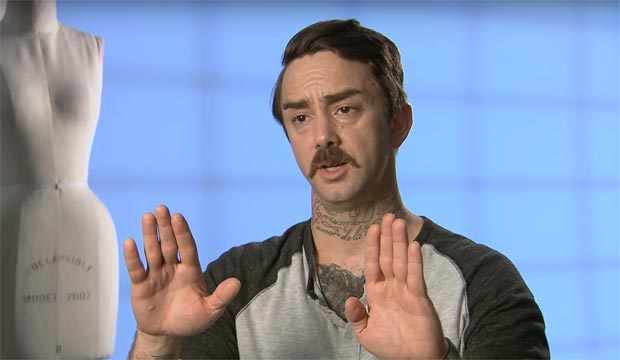 Anointed the winner of season 3, Jeffrey didn't just attract attention for his design on the reality show. The designer's infamous spats with fellow cast members earned him the title of the season's villain. From using explicit language to even making people cry, Jeffrey's time on the show was far from uneventful. Nevertheless, Jeffrey's work continued to shine, making his designs stand out and earning him the season's title.
After 'Project Runway,' Jeffrey used his $100,000 prize money to kickstart his brand Cosa Nostra. Subsequently, he was also chosen to design costumes for a live-action film but ultimately lost the gig for using uncouth terms to refer to the characters. After his personal venture didn't rise to renown, he ultimately took the role of head designer at a brand called Fluxus. Jeffrey is currently the Senior Designer and Consultant at DtE, California. Shortly after leaving the show, the designer also met his wife, Cassandra Church, and the duo tied the knot in 2011.
Where is Uli Herzner Now?
The German-born designer was known for her standout designs and earned second place on the show. After getting a kickstart from 'Project Runway,' Uli went on to star in her eponymous show, 'It's Very Uli' and 'Project Runway All Stars.' She now runs her own brand and independent design studio in the heart of New York City called Uli Herzner Design. In addition to running her label, the reality star also holds a major following on Instagram and regularly posts her unique designs and couture for her followers. On the personal front, Uli is married to Joe Masi. Along with her husband, she is the co-founder of Believe Diapers, an organization made to alleviate the need for diapers worldwide.
Where is Laura Bennett Now?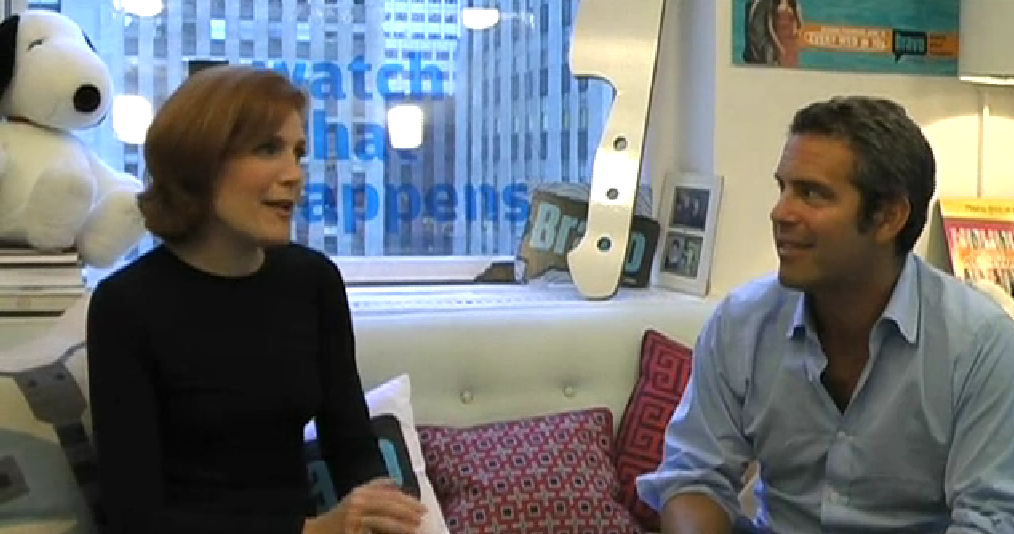 With an architecture degree from Columbia in tow, Laura Bennett still made history with her unique designs on the sartorial fashion show. However, shortly after coming in third on the show, the mother of six faced a hard time after her husband, Peter L. Shelton, passed away due to cancer. After the death of her partner and fellow architect, Laura moved to Pennsylvania and started working as the Vice Chair for R.K. Laros Foundation.
Shortly after making the shift, Laura took to archery and discovered her talent for the same. Within six months, Laura began competing at a world-class level and now has several wins under her belt. Aside from the acclaim she has accrued, Laura also gives ample time to her children and family.
Where is Mychael Knight Now?
The Alabama-based designer appeared on Bravo's reality show and enthralled many with his designs and personality. After leaving the show, Knight kickstarted his label and made an appearance on 'Rip the Runway.' Shortly after, he also established his brand Kitty & Dick, a female and male lingerie label. Aside from his feat in design, Knight had also appeared on 'Project Runway: All-Star Challenge' and 'Project Runway All Stars.' While his career was booming, Knight faced health issues personally. The star mysteriously passed away on October 17, 2017, at the age of 39, leaving behind his parents and siblings.
Where is Jonathan Kayne Gillaspie Now?
Jonathan's journey from a veterinary major to one of the most prominent designers worldwide can be mapped from his days on 'Project Runway.' After establishing himself as an audience favorite and getting known for his pageant designs, Jonathan embarked on a highly successful path. Since his time on Bravo, the reality star has appeared on a number of shows for networks like TLC, E!, ABC, and The Style Network. Jonathan also made a comeback on season 2 of 'Project Runway All Stars.' Aside from his work in entertainment, his label serves dress designs, corsets, lingerie, etc., and is scattered across 40 countries in more than 3000 stores. He is also married and experiences similar bliss in his personal life too.
Where is Vincent Libretti Now?
After a confounding exit from the show, designer Vincent Libretti explored the opportunities that lay close by. Instead of solely continuing a career in fashion, Vincent became a highly skilled sales leader and top producer. Since his days on the reality show, Vincent has transformed his skills as a communicator to channel an entrepreneurial spirit. He is currently the National Sales Manager for SNT Workshop, a men's and women's wear brand. He is also the Founder of Accomplishment, an organization made to teach, train and hire those in need. Aside from his position as an industry leader, he still dabbles in design and regularly takes to social media to post the same.
Where is Angela Keslar Now?
In her time on season 3 of 'Project Runway,' Angela incurred fame and faced a number of challenges as well. From facing issues after Jeffrey Sebelia made her mom cry to getting booted for her lack of inventive designs, Angela's stint on the show had been full of ups and down. After placing seventh on the reality show, Angela walked away from the challenge a better person.
While the judges did give strong opinions on her design, the reality star took the criticism well and decided to implement her learnings into her work. Shortly after she walked away from the show, Angela opened her own boutique and sold her designs. However, aside from her personal venture, Angela has kept her design and work under wraps. The reality star now spends time with her family in Pennsylvania and continues to lead a life away from the public.
Where is Robert Best Now?
After making his exit from 'Project Runway,' Robert Best took a sharp turn and established himself as an illustrator. Since then, Robert has made the leap from fashion to toys. After working at Mattel for nearly three decades, Robert currently holds the position of the Vice President of Barbie Product Design at Mattel. While his booming career keeps him busy all the time, Robert is also an avid traveler and tries to get out of California whenever he can to readjust his creativity meter and seek inspiration. Aside from his work at Mattel, Robert was also a Fashion Consultant on the sets of 'Coraline.'
Read More: Is Project Runway Scripted or Real?