There's a reason fans of the genre get hooked on a paranormal horror film like 'Deliver Us from Evil.' While the gut-wrenching gory scenes and jump scares are good guesses, it's the mystery surrounding the real-life story that fascinates people. For this 2014 film by writer-director Scott Derrickson, the real story behind the film is the life of demonologist and former New York police officer Ralph Sarchie. As the story is inspired by and a fictionalized account of Sarchie's 2001 non-fiction book 'Beware the Night,' it makes the real Sarchie himself a very interesting character. While Eric Bana convincingly portrays the South Bronx precinct cop, the film makes us curious about where Sarchie might be now.
Who is Ralph Sarchie?
As an innocent exercise, Ralph Sarchie grew up reading ghost stories, not knowing how crucial they might become to his life later. Lillian Rizo, Sarchie's mother, recalled a time in his childhood when he could have died due to an illness but miraculously recovered, as if to do the work of God, according to her. He is now a devout Christian and a true believer, which was strengthened when he started interacting with the paranormal himself. As a new joiner in 1984, Sarchie was determined to rid his area of crime as an officer of the law, but he got sucked into a different field while working as an NYPD officer.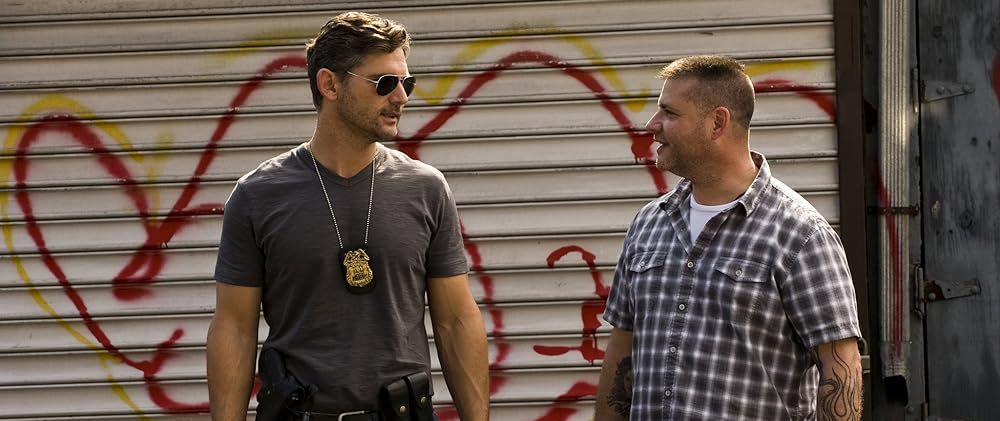 Since the age of 13, he was already familiar with the work of paranormal investigators Ed and Lorraine Warren, who became world famous when Patrick Wilson and Vera Farmiga portray them in 'The Conjuring' movie franchise. He started helping them with cases in his mid-20s while working as a police officer and never made an attempt to hide what he did in his own time as a demonologist. He sought out the Warrens and claims to have conducted hundreds of house exorcisms to prevent evil spirits from polluting an area and plenty of other regular exorcisms performed on humans, a clip of which from 1992 he decided to share, even if he likes to keep his work confidential.
After nearly two decades on the force, Sarchie retired from his police duties in 2004 to take up demonology full-time. He bought a house on Long Island after selling film rights to his book. For his paranormal encounters, however, he doesn't charge his clients since he believes he is helping them. After retirement from the police force, Sarchie has taken up odd jobs delivering food, driving trucks, and as a police consultant in Iraq, apart from being a demonologist and helping with exorcisms.
Where is Ralph Sarchie Now?
As of writing, Ralph Sarchie still works as a traditional Catholic demonologist and helps people get rid of evil spirits. Sean Austin, who has worked with Ralph Sarchie in the reality TV show 'The Demon Files' and thinks of him as a mentor, met Sarchie when the latter was about to move from New York to Florida to start a new life there. Sarchie also discussed how he came in contact with the Warrens for the first time in an interview with 'The Shaun Tabatt Show' in 2021. While speaking to Lorraine on the phone, he learned about Joe Forrester, who later became his partner in solving paranormal cases in New York to help the Warrens.
In October 2023, he discussed his journey up to this point and the inconsistencies of the movie with his real life on 'Say what again Billy?' podcast. He is continuing his work believing that he is doing good to society and feels terrible that some nice people are affected by the devil and evil spirits and need to deal with the consequences, which has also made him question why such things happen to people.
Sarchie believes that demons are very intelligent, and they intend to stick to the devil's plan, making them more dangerous for the humans they interact with. He discusses all the things he has seen and notes how tough life can be for people. Sarchie believes that humanity is moving towards destruction and that there's still a plan of God, and it will benefit people to start believing in him. He believes in the will of God and wants people to start understanding that, hopefully, and he wants to lead them in a more spiritual direction.
Now in his 60s, Sarchie isn't active on social media, making it difficult to document his whereabouts. Having said that, he is still contributing to the world as a demonologist and intends to help more people as much as he can. On the personal front, Ralph is divorced from his wife of several years, Jennifer. As far as the reason behind their separation is concerned, he maintains they always had problems, but many believe his work as a demonologist also became a huge contributor to straining their relationship. He is a proud father of two daughters, Christina and Daniella, and dotes upon them.
Read More: Deliver Us From Evil is Inspired by a True Story. Here Are the Details.