If there's one thing Hulu's 'Stolen Youth: Inside the Cult at Sarah Lawrence' makes clear, it's that predator Lawrence "Larry" Ray truly ruined the lives of not only his victims but also their loved ones. After all, he controlled, extorted, manipulated, used, and abused his daughter's then-college friends as well as roommates for nearly a decade before his actions even came into the limelight. There was one individual that always had doubts regarding his intentions, yet no one paid her any heed at first — so now, if you just wish to learn more about Raven Juarez, we've got you covered.
Who is Raven Juarez?
It was back in 2009 when Seattle, Washington, native Raven relocated to Bronxville, New York, to attend Sarah Lawrence College, unaware that the bubble it offered would soon become an issue. The truth is she loved the fact this campus felt like its own little magical world owing to its old-timey village aesthetics, which only pulled her in further once she found a group of close friends. Thus by the time they kickstarted their sophomore year, around 8 of them had decided to move in together at the Slonim Woods 9 on-campus townhouse, including this liberal art major and Talia Ray.
However, everything changed the same year as Talia's father, Larry Ray, was released from jail and immediately allowed to move into the youngsters' home until he could get back up on his feet. "We were all in agreement that we were going to be accommodating," Raven conceded in the documentary series, but she did privately note the father-daughter duo mostly just sang his praises. She was honestly not impressed by any of his alleged qualifications or experiences, though she definitely could not ignore how he gradually started bonding with almost everyone living there.
A significant reason for this is that Larry ensured Raven's romance with Dan Levin ended — she'd already realized he was close to Isabelle Pollok and Santos Rosario, but this was the last straw. She does admit she got a little mean during her final conversation with her then-boyfriend, following which ties started getting cut, and the group essentially got divided into two for good. There were those who believed in Larry and those who didn't, with Raven vehemently belonging to the latter category with three others, all of whom ultimately ensured the whole story came to light.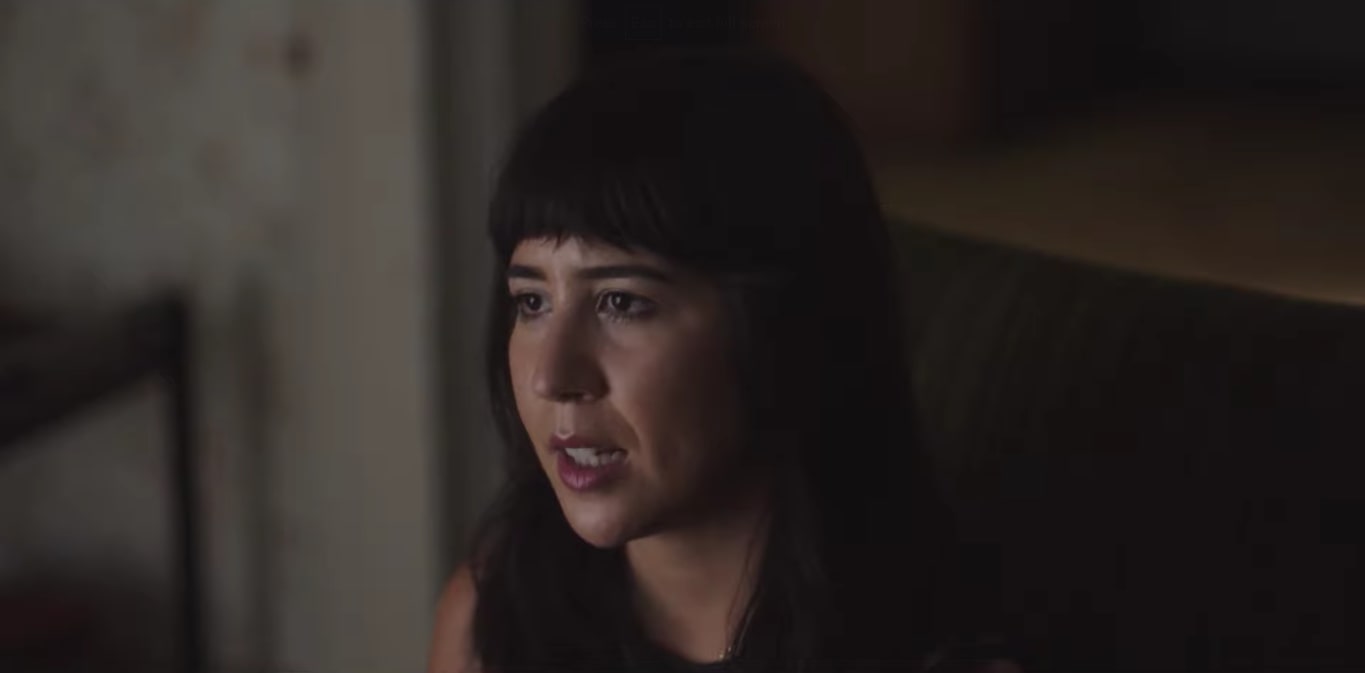 Raven hated the fact her friend group got split to such an extent she could not even look the others in the eye on campus, yet her loyalty to them (or the people they used to be) never wavered. That's why she continued speaking up against Larry on both college grounds as well as beyond for years, and she even went as far as to include her suspicion of him running a full-fledged cult. Though she never could've imagined she would be right in more ways than one — he had abused her friends to the point they couldn't even differentiate reality or memories from the lies he'd spun.
Where is Raven Juarez Now?
From what we can tell, although Raven still seems understandably angry over everything that transpired since there should be policies to help prevent such situations, she has moved on with life. The now early 30-year-old had apparently returned to her hometown of Seattle upon earning her liberal arts degree with a concentration in child psychology in 2013 before establishing her career. Thus, today, the happily married mother of one — she married Kyle Maluy in March 2022 prior to welcoming their daughter Yvonne Maluy in September — is an artist and a children's educator.
"Just like kids babble before they learn to talk, they also scribble before they develop their own pictorial language," the current Preschool Teacher at Roaring Mouse Creative Arts Studio had once said. "Art is a language that can be used for something deeper and more important than just something that looks nice on a wall."
The descendant of the Blackfeet tribe then added, "I think art is a really great way of promoting social justice and teaching kids to value cultures and communities that are different than the one they grew up in… Art is where kids can turn their memories, their dreams, their ideas and their hopes into a very symbolic, almost poetic composition. They know exactly what it means, and if you're lucky enough for them to want to explain it to you, it can be really moving."
Read More: Where is the Ex-NYPD Commissioner Bernard Kerik Now?