Russell Crowe is one of the busiest actors in Hollywood, and the 'Gladiator' star is gearing up for his next feature film project, with the upcoming World War II drama movie 'Nuremberg.' The Crowe-led period drama is expected to start production in early 2024, and filming will take place in Budapest, Hungary. However, the exact filming locations are being kept under wraps as the movie is still in pre-production. Furthermore, the movie will only start filming in January 2024, at the earliest, provided the ongoing SAG-AFTRA strike is resolved.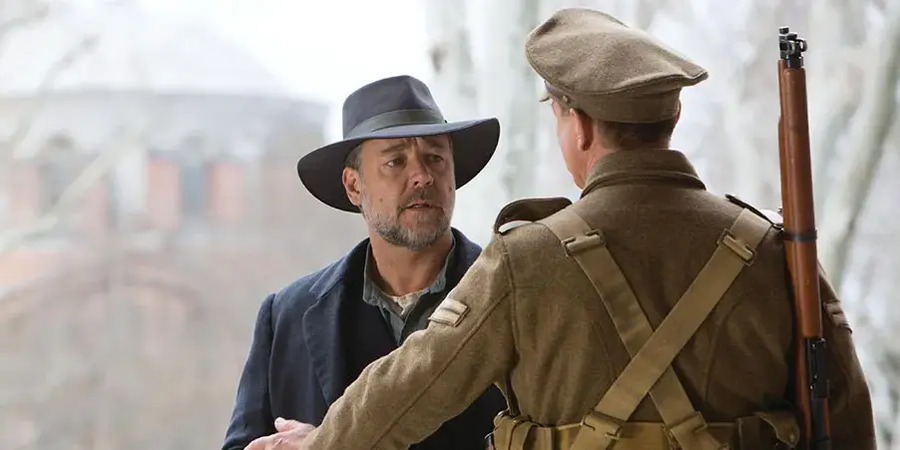 Crowe himself confirmed that 'Nuremberg' will be his next project to commence principal photography while attending the Karlovy Vary International Film Festival in July 2023. In the film, Crowe is slated to play the role of Hermann Göring, a German politician and military leader known for his influence within the Nazi party. The movie will be set after the conclusion of the Second World War and will explore an untold perspective of the real-life Nuremberg War Trials.
The plot follows Crowe's Hermann Göring as he arrives at Nuremberg Prison as a prisoner of war while hiding vast riches stolen from the victims of the Holocaust among his belongings. Göring and his fellow elite Nazi party members are set to be evaluated to be deemed fit for a trial following their war crimes during the Second World War. As a result, Lt. Colonel Douglas McGlashan Kelley, the chief psychiatrist at Nuremberg Prison, is tasked with evaluating the prisoners' competence to stand trial. However, it leads to the formation of an interesting, if not peculiar, relationship between Kelley and Göring. The movie screenplay also draws information from real-life personal notes of Kelley from his time in Nuremberg during the trials.
The film's screenplay was reportedly written by screenwriter James Vanderbilt, who is known for working on high-profile projects such as David Fincher's 2007 thriller 'Zodiac,' 'The Amazing Spider-Man' duology starring Andrew Garfield, and the Adam Sandler-led comedy 'Murder Mystery' and its sequel. Vanderbilt is also expected to make his feature film directorial debut with 'Nuremberg.' Only Crowe's casting has been confirmed for the movie, and further casting announcements will be made after the conclusion of the SAG-AFTRA strike.
Vanderbilt's screenplay is reportedly based on author Jack El-Hai 's non-fiction novel 'The Nazi & The Psychiatrist: Hermann Göring, Dr. Douglas M. Kelley, & A Fatal Meeting of Minds At The End of WWII.' Laeta Kalogridis ('Shutter Island') is reported to share writing duties for the book's feature film adaption along with Vanderbilt. Dariusz Wolski, known for his work on period epics such as 'House of Gucci,' 'The Last Duel,' and the upcoming 'Napoleon,' was reportedly roped in as cinematographer for the movie. 'Nuremberg' currently does not have a known release date.
Read More: Best Russell Crowe Movies