Netflix's 'Lost Girls' is a hard-hitting crime drama that recounts one of the most horrifying American tragedies in the recent years. Based on a book of the same name by Robert Kolker, it follows the unsolved Long Island serial murders. The film makes Shannan Gilbert's grieving family the spine of the narrative as her mother and sisters fight tirelessly to bring her justice. It serves as a crucial reminder that no justice or closure has been provided to the victims and their grieving families.
How does one recover from such a devastating tragedy? Especially when the system that is meant to protect you, fails you. In 2016, five years after Shannan's body was found, Sarra, her younger sister, suffered from a psychotic break that led to her mother's tragic death. But what happened to Sarra? And where is she now? Here's everything you need to know.
What Happened to Sarra Gilbert?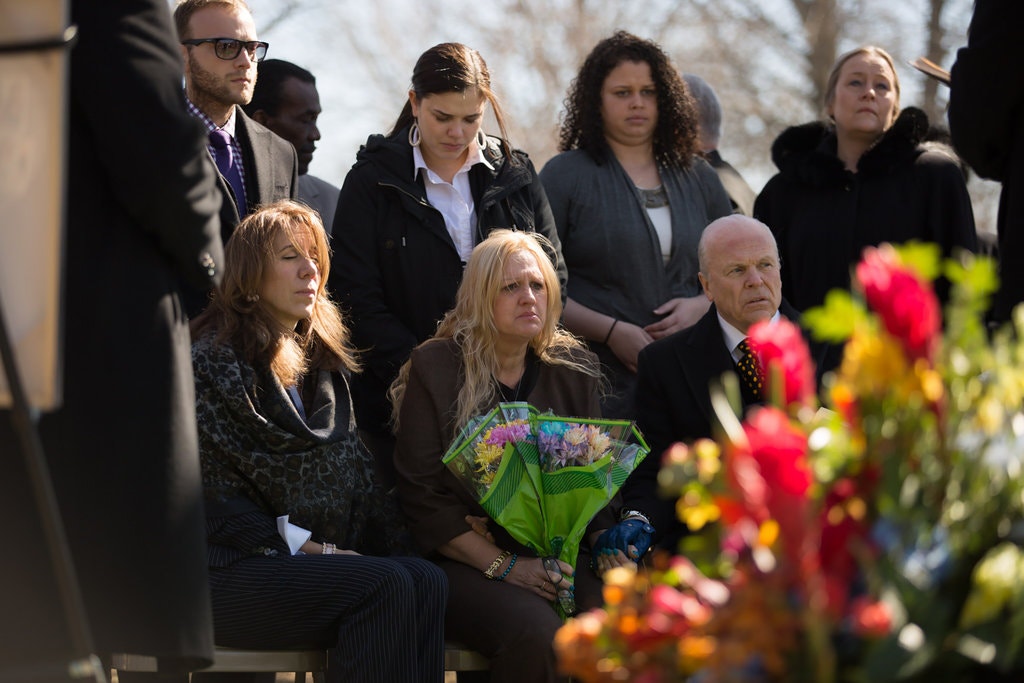 When Shannan Gilbert disappeared on May 1, 2010, it was her mother Mari's determination that led the authorities to a grisly series of murders. Shannan was a sex-worker, and thus, her case was met with indifference. But Mari Gilbert pressured the police to investigate her daughter's disappearance.
The search eventually led the police to the remains of 10 bodies around the South Shore. Most of these were women, and at least half of them were sex-workers just like Shannan. Finally, after 18 months, her skeletal remains were found in a marsh. But the police quickly dismissed her death to be accidental.
The Gilberts, convinced that Shannan was one of the many victims of killer, continued to fight for justice. But this devastating tragedy led to another horrifying one in the family. Mari had 3 younger daughters after Shannan: Sherre, Stevie, and Sarra. All three women were actively involved in Shannan's case. But her death had a heartbreaking effect on Sarra who suffered from schizophrenia. In 2016, Sarra brutally stabbed her mother to death.
Why Did Sarra Kill Mari?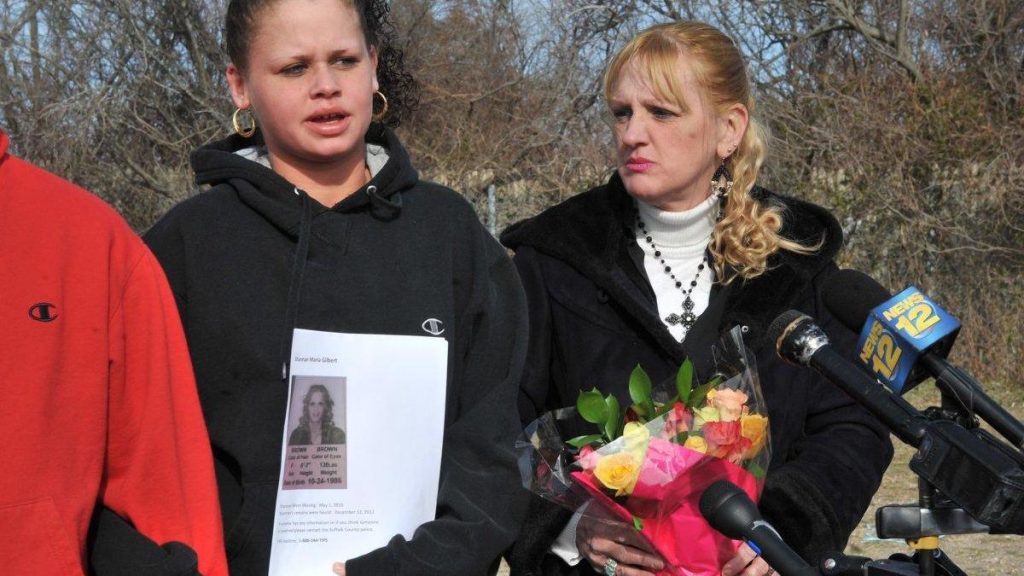 While Mari was a determined advocate for Shannan, she wasn't always a present mother. This is understandable, given that Mari had a hard life as a single parent. But it is also believed that she brought home boyfriends who weren't always kind to her daughters. While Shannan spent several years in foster care, Sarra mostly lived with Mari in Ellenville.
According to attorney John Ray, Sarra's father was schizophrenic and a heroin addict. Sarra also spent some time in foster care, and was sexually abused by one of Mari's boyfriends. But it was ultimately Shannan's death that served as a turning point in Sarra's life and her mental health began to deteriorate like never before.
Sarra Gilbert had been diagnosed with schizophrenia and spent years in and out of psychiatric hospitals. Ray also mentioned that over the years Sarra began to hear voices and hallucinate. In an interview with PEOPLE, Dottie Laster, a private investigator who had helped the Gilberts revealed:
"The tragedies and illness are often intertwined…When your loved one is missing, the torture is too much for family members. They can't eat. They can't sleep…Over time, they can develop serious medical malfunctions."
There were warning signs before Sarra killed Mari as she had previously drowned her pet puppy who she believed was possessed. She even tried to kill her own son who she believed was an "evil god". On July, 2016, she called her mother home, and stabbed her 227 times with a 15-inch knife, believing that Mari was a demon who practiced witchcraft. She was immediately arrested as she confessed that she had killed her mother.
Where is Sarra Gilbert Now?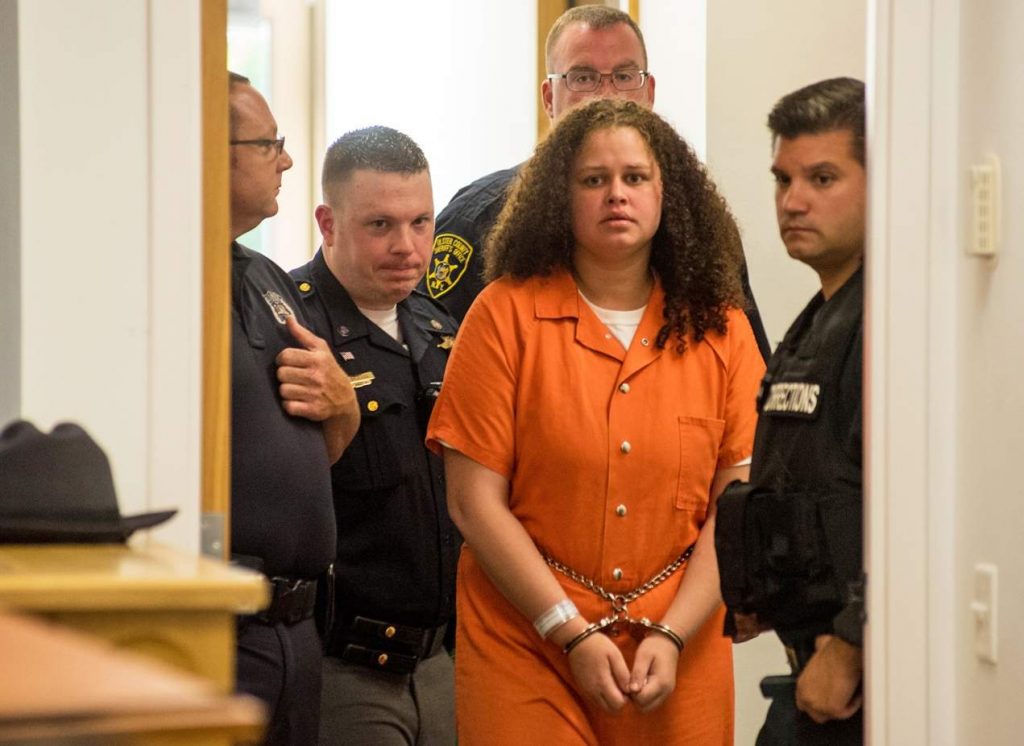 After her arrest, Sarra pleaded not guilty on account of insanity. Sarra stabbed her over 200 times as she believed her mother was a demon who just wouldn't die. She even beat Mari with a fire extinguisher, and later stripped her as she felt that her mother was drawing power from her own soaked blood.
While there was no doubt Sarra suffered from schizophrenia, the prosecution believed that she had plotted the killing. Mari had previously gotten Sarra arrested for killing the puppy. Though it was believed that her mental health was definitely a reason for her actions, it wasn't enough to convince the jury that she had no idea about what was doing.
The defence, in contrast, portrayed Gilbert's action as a response to a lifetime of abuse and mental illness. It was also stated that the state mental health system had repeated failed her. Sarra Gilbert was ultimately charged with second-degree murder and fourth-degree possession of a weapon, facing a maximum of 25 years to live in state prison. She is currently being held at Ulster County Jail.
Read More: Best Murder Documentaries on Netflix