In its fourth and final season, 'Servant' explores the rapid progression of darkness in Leanne Grayson (Nell Tiger Free), as the other three residents of Turner House, Dorothy (Lauren Ambrose), Sean (Toby Kebbell), and Julian (Rupert Grint), increasingly become disillusioned with her effects in their lives. In season 4 episode 6, titled 'Zoo,' Leanne organizes Jericho's one-year birthday party, six months after he actually became one year old. Almost inevitably, odd things start happening around Leanne, and it turns out that more cult members have been hiding around the Turners and Leanne. Here is everything you need to know about the ending of 'Servant' season 4 episode 6. SPOILERS AHEAD.
Servant Season 4 Episode 6 Recap
The episode begins with a news anchor reporting on the sinkhole that has opened up on Spruce Street, one of the most affluent neighborhoods of Philadelphia. Despite its presence, Leanne decides to arrange a birthday party for Jericho, six months after his actual birth date. Dorothy declares that she has no intention of attending the party, prompting Leanne to tell the older woman that the party will happen with or without her.
At the party, everyone is miserable, including the people Leanne has hired for entertainment. There is someone pretending to be Dorothy — not Dorothy Turner but the one from 'The Wizard of Oz.' She even has a dog with her to complete the appearance. Leanne claims that it's Dorothy Turner's favorite movie, but the reaction from the said woman implies that this might not be true.
As the hellish party drags on, the animals brought in for the party start to act bizarrely around Leanne. A snake nearly bites her, and a goat begins to chew on her skirt, prompting her to threaten the animal guy to get his animals in control, or she will ask Sean to make dishes out of them.
At one point, Leanne hears footsteps and a baby's cries upstairs. As she goes to inspect, she is confronted by three members of the Church of the Lesser Saints. Among them is the young and weird couple that Sean invited to their home in episode 5. They initially manage to subdue Leanne, and even though their orders are to mark her with oil, one of them decides to kill her then and there because she has become too volatile. Leanne seems to use her powers to get free before knocking out two of her attackers and breaking the hand of the third. She silences the child with one gesture and calls one of her followers, instructing him to get rid of the attackers.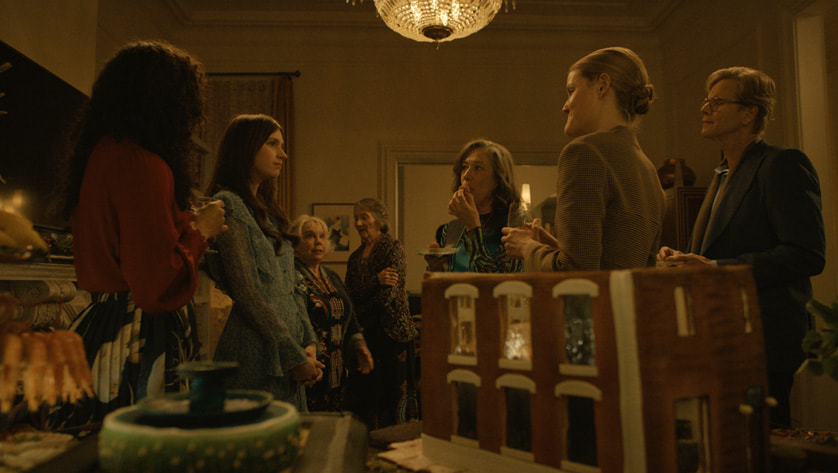 The animosity and the sense of betrayal that has been bubbling between Julian and Sean for a while now finally spill out. Sean believes that Julian has betrayed Dorothy by choosing Leanne over her. Although Julian tries to defend himself by saying that he hasn't chosen anyone, he does say something similar to Sean in one of the previous episodes of this season.
Meanwhile, Leanne gets bitten by the dog brought by the woman pretending to be Dorothy, and Bev takes her to the basement apartment she shares with Bobbie to tend to the wound. The older woman injects Leanne with sedatives, rendering her unconscious. When Leanne wakes up, she finds herself restrained, and Bev, a member of the cult is whipping herself.
When smoke starts to come out of the basement, Sean and Julian stop fighting and realize what is happening. Sean urges Julian to let the cult take Leanne, but he doesn't listen and puts himself between Leanne and Bev. It turns out that his worries for Leanne were misplaced. As a horrified Julian looks on, blisters start to appear on Bev's skin, and her face swells up as if she is having an allergic reaction.
Servant Season 4 Episode 6 Ending: Is Bev Dead?
The last time we see Bev, she seems to be still alive. Sean calls the emergency services, and she is subsequently taken away. A distraught Bobbie tells Leanne that she had no idea that Bev, whom she has known for years, was from a cult.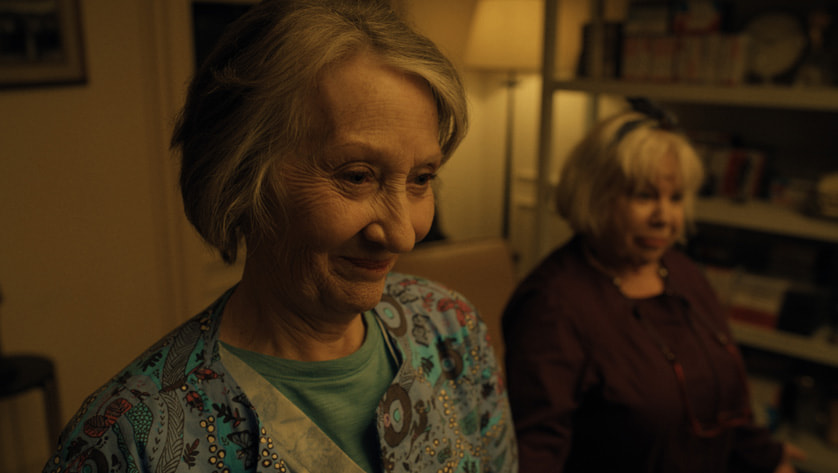 This makes one thing quite clear for the Turners. Even the cult is ill-equipped and has no idea how to handle Leanne. Despite Bev living in the Turner house for a while, she and her fellow cult members were unable to take Leanne. This not just shows that the cult is not as powerful as its members believe it to be but also that Leanne has grown extremely dangerous in recent months.
When and where Did Leanne and Dorothy first meet?
During the party, Julian mentions how Leanne was forced to take part in pageant competitions. Remembering what she saw while covering similar events for News 8 early in her career, Dorothy feels a moment of sympathy for her. Before Bobbie leaves, she observes to Dorothy that Leanne's obsession for her must have formed in early childhood. She probably would rather die than let go of Dorothy.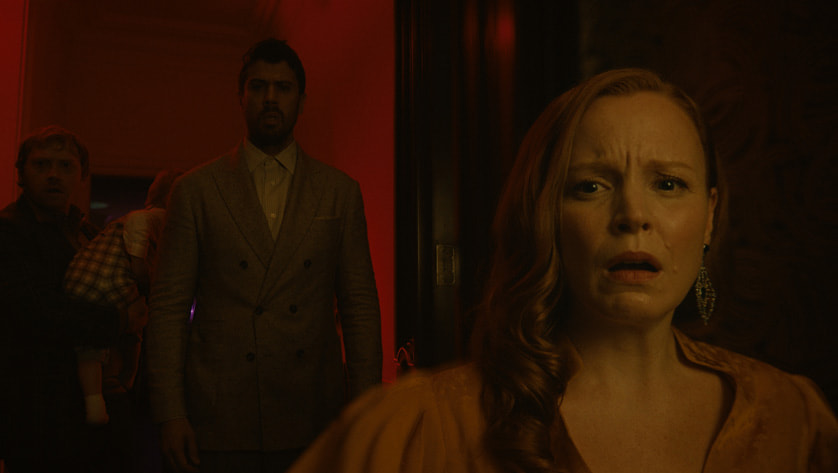 This seems to trigger a memory. Dorothy finds the footage of her reporting from the Midwestern Pageant Circuit. The video shows her speaking to a young girl, who introduces herself as Leanne from Wisconsin.
This is the first meeting between the two of them. It left such an impression in Leanne's mind that after she left the cult, she came to Philadelphia to be the nanny for Dorothy's child. Her powers seemingly allowed her to bring Jericho back to life and strengthen her connection with Dorothy. Bereft of the motherly love her entire life, Leanne latches on to the first person who has been kind to her.
Read More: Is Servant's Gourmet Gauntlet a Real Cooking Show?