With one more episode to go, the Apple TV+ series 'Servant' focuses almost exclusively on Dorothy (Lauren Ambrose), and the struggles she has had internally over the past three seasons become external. In season 4 episode 9, titled 'Awake,' after Sean (Toby Kebbell) and Julian's (Rupert Grint) hospitalization, Dorothy is left alone in the house with Leanne (Nell Tiger Free). As she tries to find a way to escape with "Jericho," her husband and brother return and tell her the truth, pushing her once more to the edge of sanity and grief. Here is what you need to know about the ending of 'Servant' season 4 episode 9. SPOILERS AHEAD.
Servant Season 4 Episode 9 Recap
As the episode begins, Dorothy is all alone in the house with Leanne and the boy she believes is her son Jericho. Sean and Julian tried to hand Leanne over to George in the previous episode after the cult member falsely convinced them that he had left the said cult. Leanne killed George and two other members of the Church of the Lesser Saints before a series of bizarre events happened, and both Sean and Julian were injured.
As the rainstorm continues without any break flooding Philadelphia, Leanne finally gets through to her husband at the hospital. Sean tells her over the phone that it will be at least a few days to a week before he is released, adding that Tobe (Tony Revolori) will be there to deliver the food. Dorothy is still not entirely aware of what really happened. The prospect of being in the house with only Leanne terrifies her.
When the food arrives, Leanne asks Dorothy to open the door for Tobe, as, given their history, she doesn't want to speak to the young man. It turns out that Sean and Julian have counted on this and are now waiting to talk to Dorothy in a car. However, Dorothy can't immediately go outside as Leanne asks her to watch a film with her. Although she proposes that they should watch something scary, she opts for the 1939 classic 'The Wizard of Oz.' Throughout the series, that film has been a constant source of metaphors that added layers to the main narrative. Even in this episode, the scene from the film involves Dorothy and the Wicked Witch of the West, mirroring the circumstances of Servant's Dorothy in Leanne's company.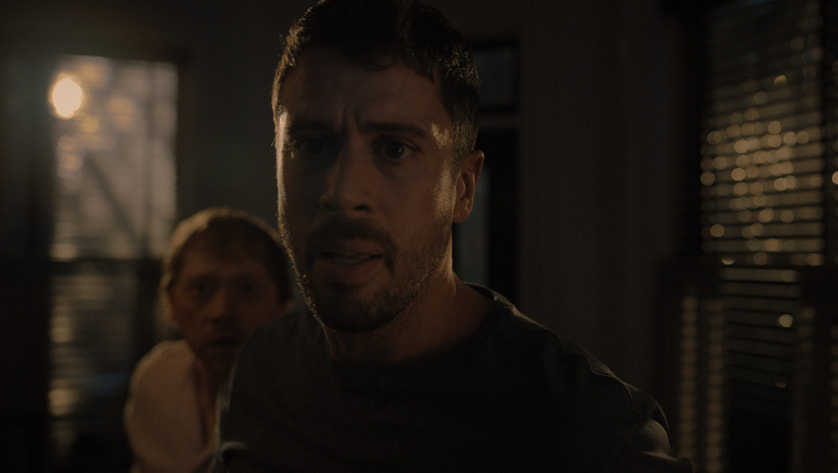 Eventually, Dorothy is forced to leave Jericho behind and venture out into the storm alone. She still has a long road ahead of her in recovery and uses a walking aid, but she manages to get to the car. After a brief but emotional reunion with her husband and brother, she notices their injuries and asks whether Leanne has done that to them. Now, this is an interesting point in the narrative as it relates to one of the central questions of the show — Does Leanne have powers? If she does, what happened to Sean and Julian is her fault. But if she doesn't, these incidents were just weird accidents.
Sean and Julian decide it is time to tell Dorothy the truth about what happened to Jericho. The more they speak, the more Dorothy remembers and is once more pushed to the brink of sanity and grief. She tries to get away as if she believes that putting some distance between herself and Sean and Julian will make everything she just heard untrue. Her husband and brother wrap their hands around her to calm her down and gently guide her into the house. Sean calls Leanne down, claiming that Dorothy now knows everything and Leanne no longer has anything to threaten them with.
Servant Season 4 Episode 9 Ending: What Will Dorothy Choose?
In the last scene of the episode, Dorothy is given a choice: Either she has to accept that Jericho is dead or she can continue to live with Leanne, believing that the younger woman has brought her child back to life. The episode ends before she makes a decision.
As a show, 'Servant' has always been about Dorothy, with the other three characters orbiting around her. Leanne came to the Turner house for her. Sean and Julian got a reborn doll at Natalie's suggestion for her. It stands to reason that everything has come down to her decision in the end. Sean, Julian, and Leanne are like angels and demons, whispering in Dorothy's ears, urging her to choose their version of reality.
This once more relates to the truth about Leanne's powers. If Leanne does have powers, the baby is indeed Jericho. If she is an ordinary but manipulative and intelligent young woman who came to the Turner house because she was obsessed with Dorothy, the child isn't Jericho and was stolen from his biological parents. In this episode, the reborn doll reappears as Leanne claims that Jericho turned back into a doll because Sean and Julian have stopped believing.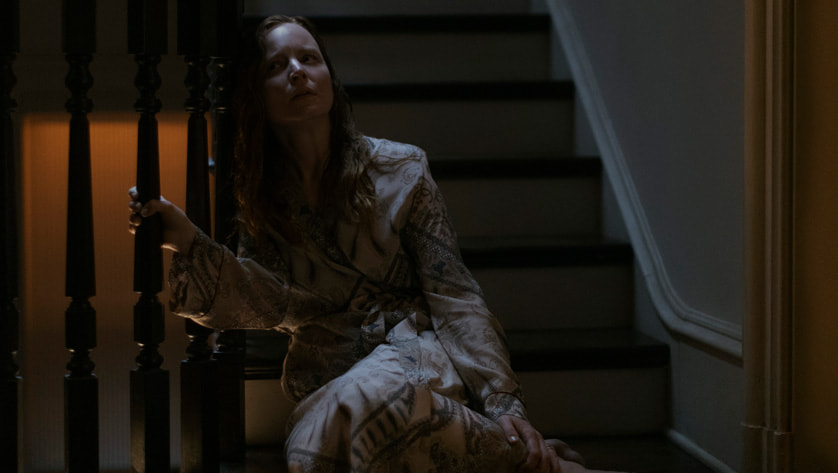 Interestingly, this development brings a third choice to Dorothy. She doesn't necessarily have to believe that Leanne has powers and that Jericho has been brought back to life, choosing what Leanne is offering as it will mean that she doesn't have to confront the fact that she was responsible for her son's death. Sean and Julian will probably not say anything to anyone for her sake.
If Dorothy chooses Sean and Julian's version of things, she has to accept her responsibility for Jericho's demise and let herself grieve, risking another psychotic break and catatonia. If she chooses Leanne's version, she will lose her husband and brother, but she can convince herself that Leanne has delivered her redemption by resurrecting her son.
From what we know of Dorothy as a character, she is likely to choose Sean and Julian's version, even if it doesn't initially seem so. She is a journalist through and through. It might give her immense pain to accept what has happened, but she is now prepared to endure it.
Read More: Is Servant's Gourmet Gauntlet a Real Cooking Show?