Even though it is criminally underrated, Apple TV+ psychological horror-thriller series 'Servant' is arguably one of the greatest shows to have come out in this section of the 21st century. The plot revolves around an affluent couple, Dorothy and Sean Turner (Lauren Ambrose and Toby Kebbell), who welcomes a new nanny to their home. However, following the appearance of the said nanny, Leanne Grayson (Nell Tiger Free), odd things start to happen to and around the couple and Dorothy's brother Julian (Rupert Grint).
In season 4 episode 10, titled 'Fall,' Dorothy faces a choice between the harsh reality of her life and the fantasy that Leanne has created, and the outcome of the final chapter of the show hinges on what she decides. Here is everything you might want to know about the ending of the 'Servant' finale. SPOILERS AHEAD.
Servant Season 4 Episode 10 Recap
The finale begins at arguably the most crucial point in the show — the moment of Dorothy's decision. In the previous episode, Sean and Julian finally told her what happened to her baby, forcing her to remember the most traumatic day of her life. The more she heard, the more she remembered and nearly lost herself to grief and catatonia again. Sean and Julian managed to get her into the house, braving the storm, rain, and flash floods. Leanne came downstairs and offered Dorothy a choice. She could choose Sean and Julian's version of things and accept what they claim to be the reality, but if Dorothy did so, Jericho would no longer be part of her life. In contrast, if she picked Leanne's version of things, she would get her child back.
And this is how the final episode is set up. Dorothy sends Sean and Julian out, claiming she needs time to think. When they hesitate, she assures them that Leanne will not harm her. Once they are gone, Leanne, still clinging onto the reborn doll, pleads to Dorothy to look at her. When Dorothy asks Leanne exactly what she is, the younger woman asks why it matters.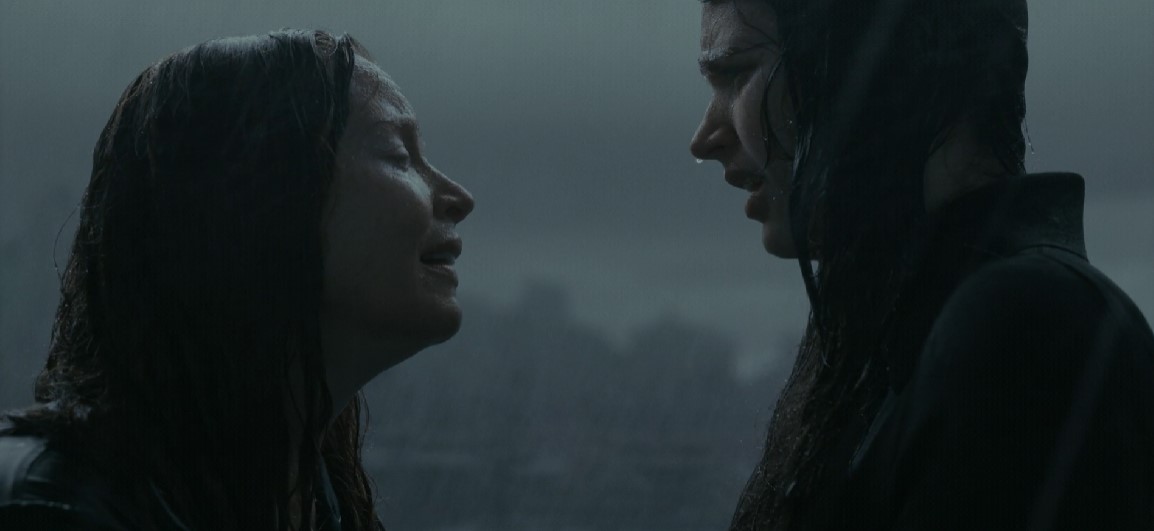 It quickly becomes apparent to Leanne that, for all her powers, she no longer has any control over Dorothy because the latter has already confronted the worst. Leanne's biological parents were violent and abusive. In this episode, Leanne reveals to Dorothy that she caused their deaths by starting the fire, for which Dorothy later interviewed her.
Realizing that her life is quickly unraveling, Leanne decides to take her own life by jumping off the top of the building. She notices members of the Church of the Lesser Saints are waiting for something and becomes unsettled. Leanne doesn't jump and realizes that her time with Dorothy has come to an end.
Having learned the truth about Jericho, Dorothy gently declines Leanne's offer to bring him back. Unlike her husband and brother, she isn't a skeptic and genuinely thinks Leanne has powers. However, the reality is that Dorothy did lose her son because of her negligence, and she needs to grieve him. She can't do that if Leanne keeps a version of Jericho in her life with her powers.
Servant Season 4 Episode 10 Ending: Is Leanne Dead?
Even though the series embraces the notion that Leanne's powers are real through Dorothy, it can't help itself from leaving the audience with certain questions on the matter. Dorothy realizes that despite everything Leanne has done, she is a frightened child looking for someone to love her.
Meanwhile, outside, Julian and Sean steadily grow restless. Sean's stitches have gotten ripped up, and he starts bleeding. Eventually, both Dorothy and Leanne come out of the house. Seeing Sean's condition, Dorothy decides to take him to the hospital and asks Leanne to come with them. After the revelations about Jericho, Dorothy accepts Leanne as she is, even tentatively assuming the role of a mother figure in the young girl's life.
This is what Leanne has wanted since she first saw Dorothy years ago. And yet, what should be her moment of happiness becomes bitter as she remembers the horrible things she has done to get here. She excuses herself by telling them that she will be back shortly, goes back into the house, locks herself in, douses most of it in gas, and sets fire to it.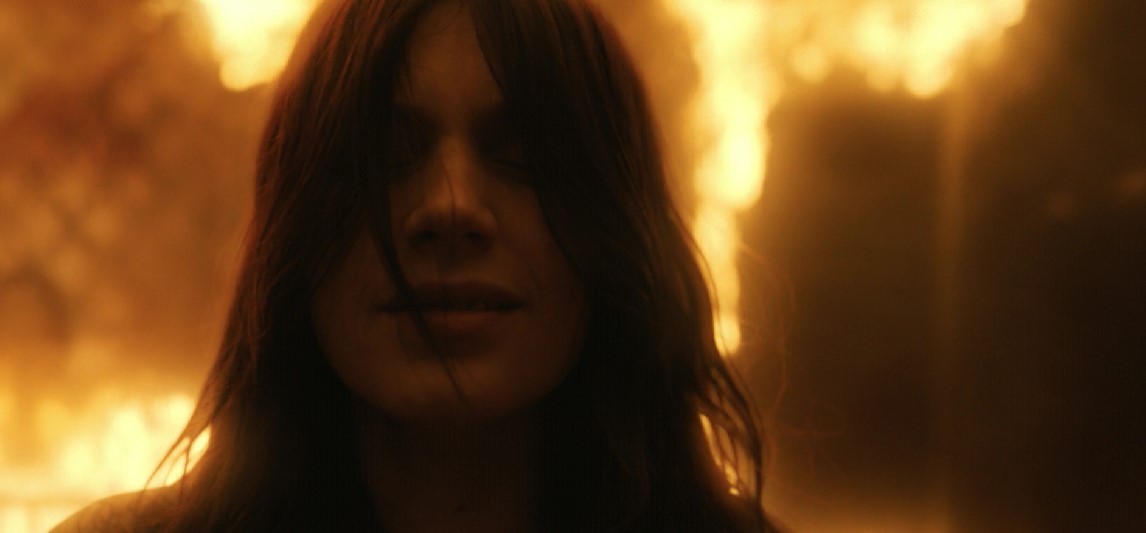 Dorothy, Julian, and Sean don't realize what is happening until it is too late. By the following morning, the rainstorm has stopped, and almost nothing remains of the Turner home. Leanne's body isn't found, and authorities can't figure out what caused the fire, which leads Julian to ponder whether Leanne is still alive. But Dorothy resolutely says that Leanne is gone.
Unlike the characters in the show, the viewers see Leanne burn and die, so we know there was nothing supernatural about the incident. If anything, this was a tragic end for a young woman who was treated horribly for most of her life and suffered mental health issues because of it. This compels us to reconsider the earlier conclusion we made along with Dorothy. It seems that M. Night Shyamalan and his team of writers have ultimately decided to leave it to the audience to draw their own conclusion on whether Leanne had powers.
What Happens to the Turner House?
The Turner house is the primary setting of the narrative in 'Servant.' Located at 9780 Spruce Street, the brownstone building is old. A running motif in the show is that it is infested with termites and other bugs and gradually falls apart. The affluent home also serves as a metaphor for the social circle Sean and Dorothy belong to and their deteriorating relationship.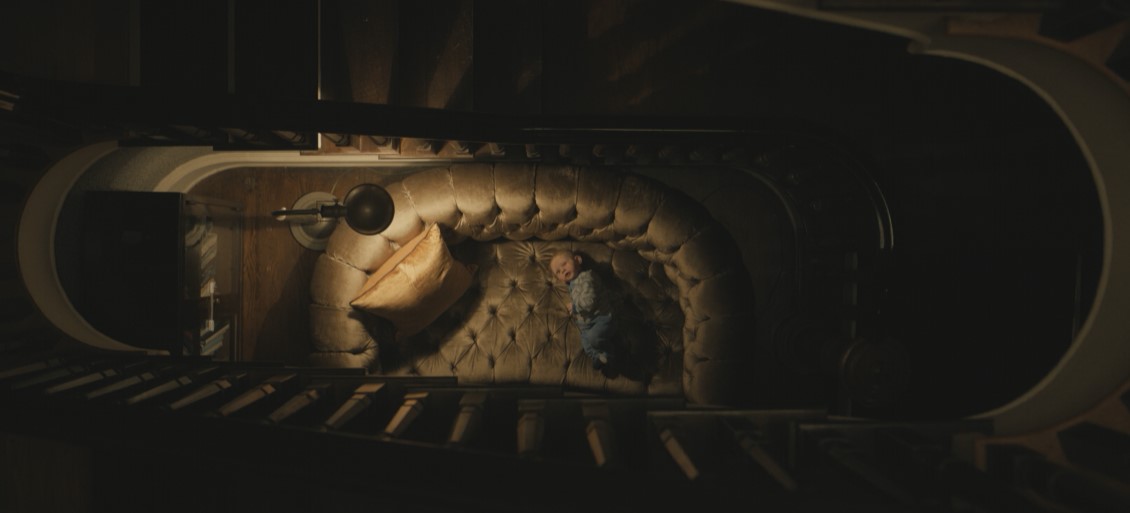 By taking down the house with her, Leanne gives Sean and Dorothy an opportunity to start afresh. And from what Sean says toward the end of the episode, we can glean that this is exactly what they intend to do. With the house burned down, the Turners are free from the burdens of the past. Sean even tells a police officer they don't intend to return there even though they will get compensation. The house witnessed the pain, death, and miseries of their lives. But now, it's time for the Turners to move forward.
Will Julian join the Church of the Lesser Saints?
After the Turner house has burned down, Dorothy meets Officer Stephanie Reyes again and remembers how kind the other woman was in the aftermath of Jericho's passing. She is startled to discover Reyes belongs to the Church of the Lesser Saints. Some time passes, and Reyes approaches Julian on the street and helps him remember that his heart stopped last Christmas, and Leanne brought him back, effectively making him eligible to be part of the cult.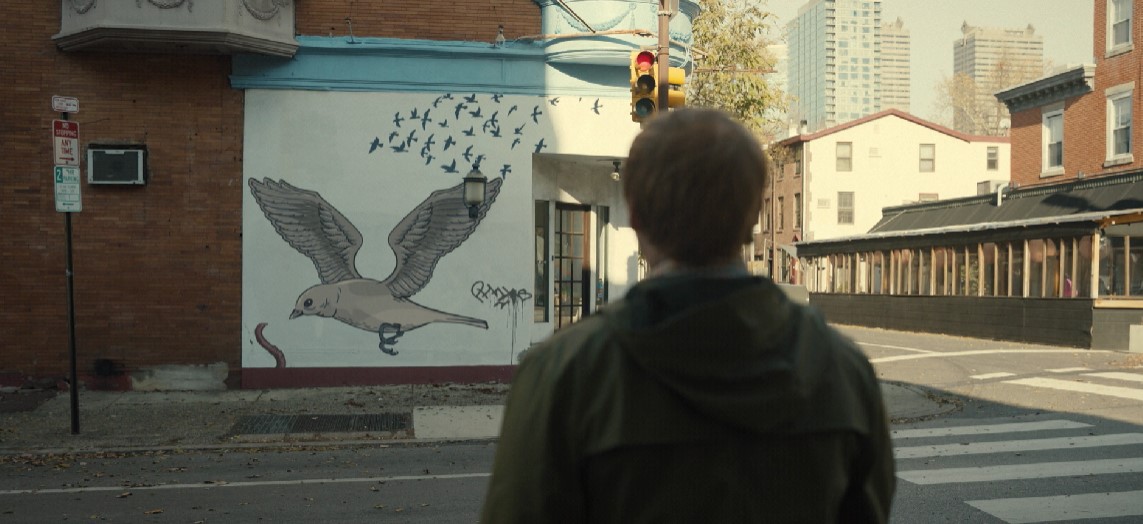 Julian has been directionless for most of his life. As with Sean and Dorothy, Leanne's presence in his life has given him a second chance. Throughout the series, he has gone back and forth on whether Leanne has powers. That is immaterial now, as his life is one of her miracles. So, he might initially desist, but Julian will likely join the church.
Read More: Is Servant's Gourmet Gauntlet a Real Cooking Show?