With our increasing use of technology and social media, relationships keep evolving and so do dating reality shows. That explains why dating reality TV is not only a guilty pleasure but allows people to get a better perspective on the present state relationships in general. Netflix 'Dating Around' intends to do something similar with its "quantity over quality" approach. Each episode of the show features one single contestant who goes on five dates and then chooses one out of the quintet who he/she would like to go on a second date with. If you're looking for other squirm-worthy yet scintillating reality shows similar to 'Dating Around', check out the list below. All the shows mentioned below can be streamed on Netflix, Amazon Prime, or Hulu.
7. Married at First Sight (2014-)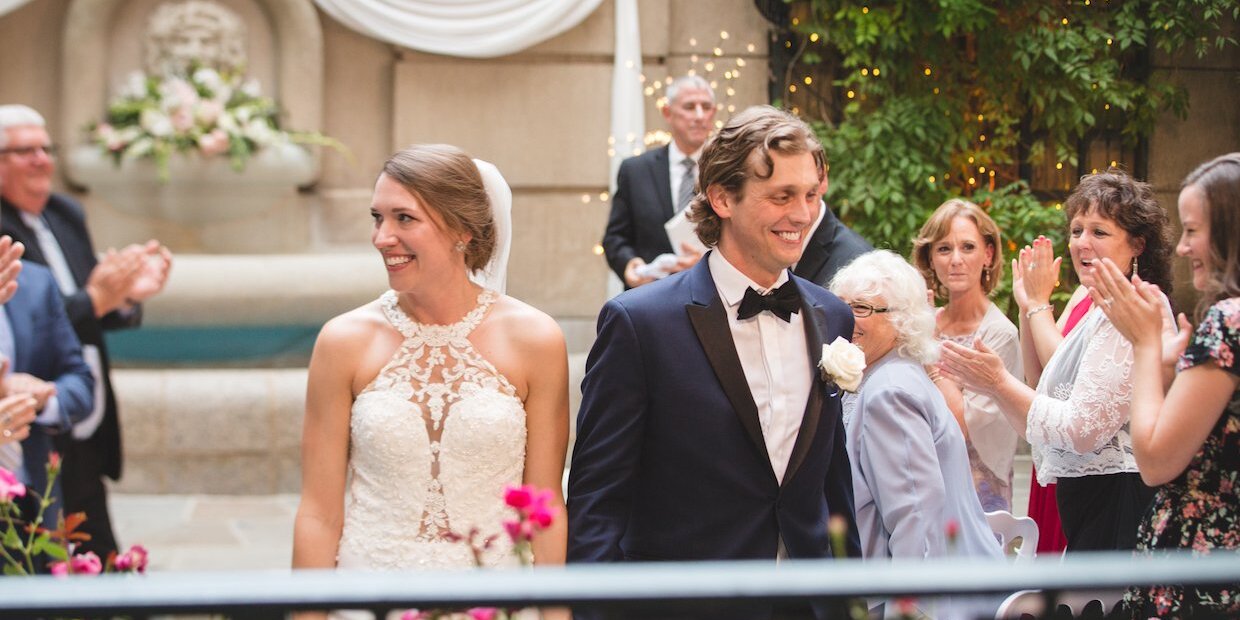 While most of us wait for an entire lifetime to find our ideal "soulmates", the contestants of 'Married at First Sight' are paired up by a team of relationship experts. These perfect matches then meet directly on the day of their wedding and have to spend the rest of their lives with someone who they "married at first sight." Well, a good relationship is certainly a lot more than scientific compatibility devised by a bunch of experts, but you'll be surprised to know how well some of the relationships in this reality series turn out to be.
6. Love Island (2015-)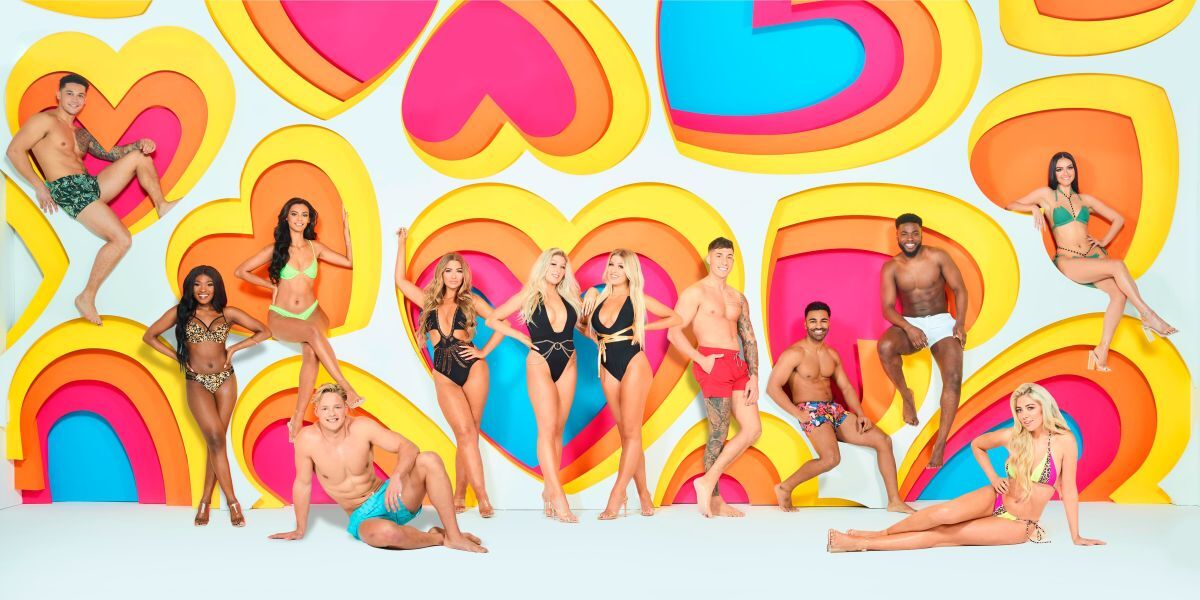 Unlike 'Married at First Sight', 'Love Island' takes more of a trial-and-error approach by allowing its contestants to decide their fate. All the participants of the reality show get together for several daunting tasks where they get to swap partners until they end up meeting their right match. Compared to most other dating reality shows on this list, 'Love Island' wasn't received too well by critics. Even so, many viewers have found its blend of unique mating games and palpable emotional drama quite intriguing.
5. 90 Day Fiancé (2014-)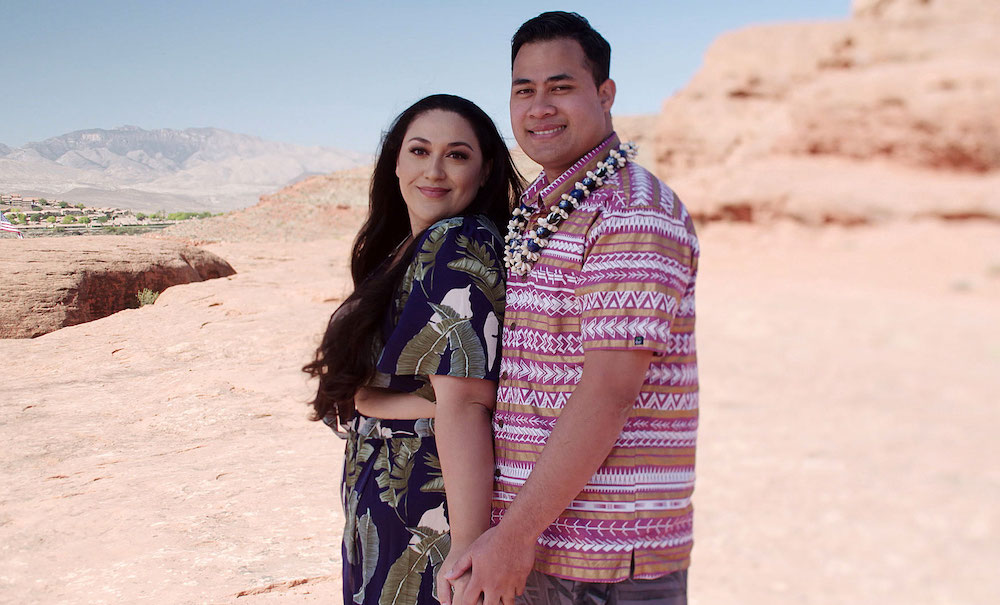 '90 Days Fiancé' harps on the notion of "Love Without Boundaries". The reality show centers around the lives of four non-American women who get their 90-day K-1 visas approved just to be able to make their relationship with their fiancés work or break it to an extent where they have to return home. The unlikely couples and unbelievably charming romantic developments of people in long-distance relationships are what makes this one a very fascinating reality show. And believe it or not, there are couples in '90 Day Fiance' who don't even speak the same language, and yet, once they end up in the same room, something truly clicks.
4. Terrace House (2012-)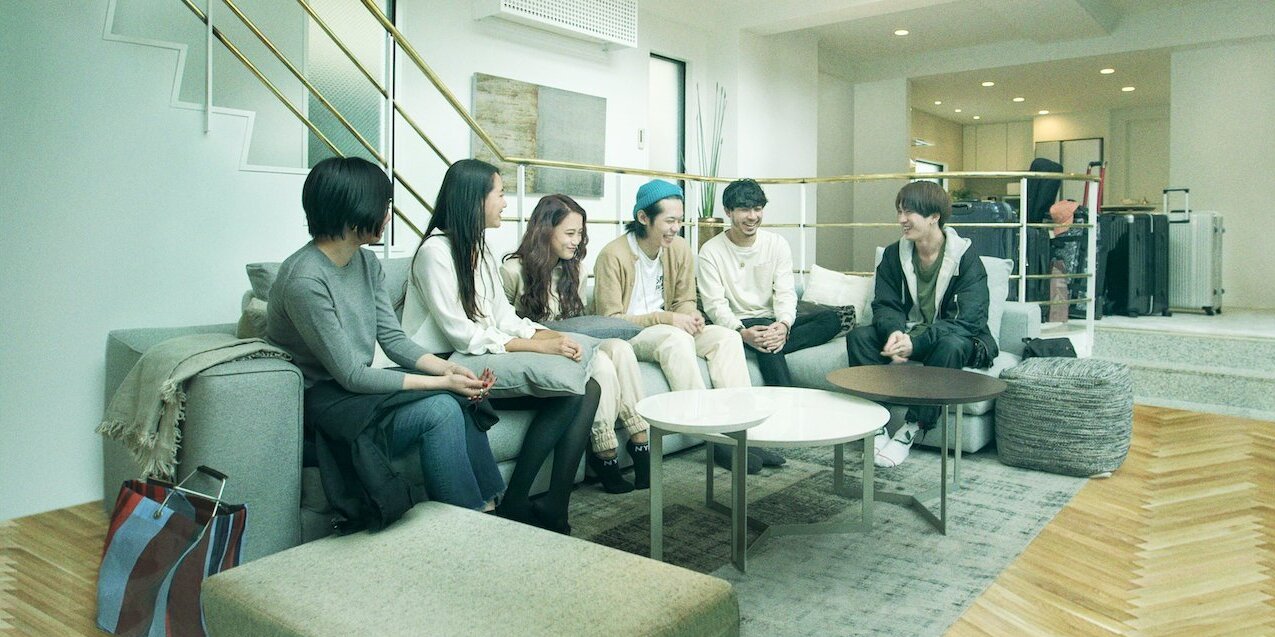 After going through the entries mentioned above, you might have noticed how many of these shows thrive on all the creative ideas that they bring to the table. Japanese Reality-TV 'Terrace House' does the complete opposite and lures an international audience with its simplicity. The show revolves around the lives of six strangers, out of whom, three are men and three are women. All six of them find themselves living in the same house and get the opportunity to know and date one another.
3. The Bachelor (2002-)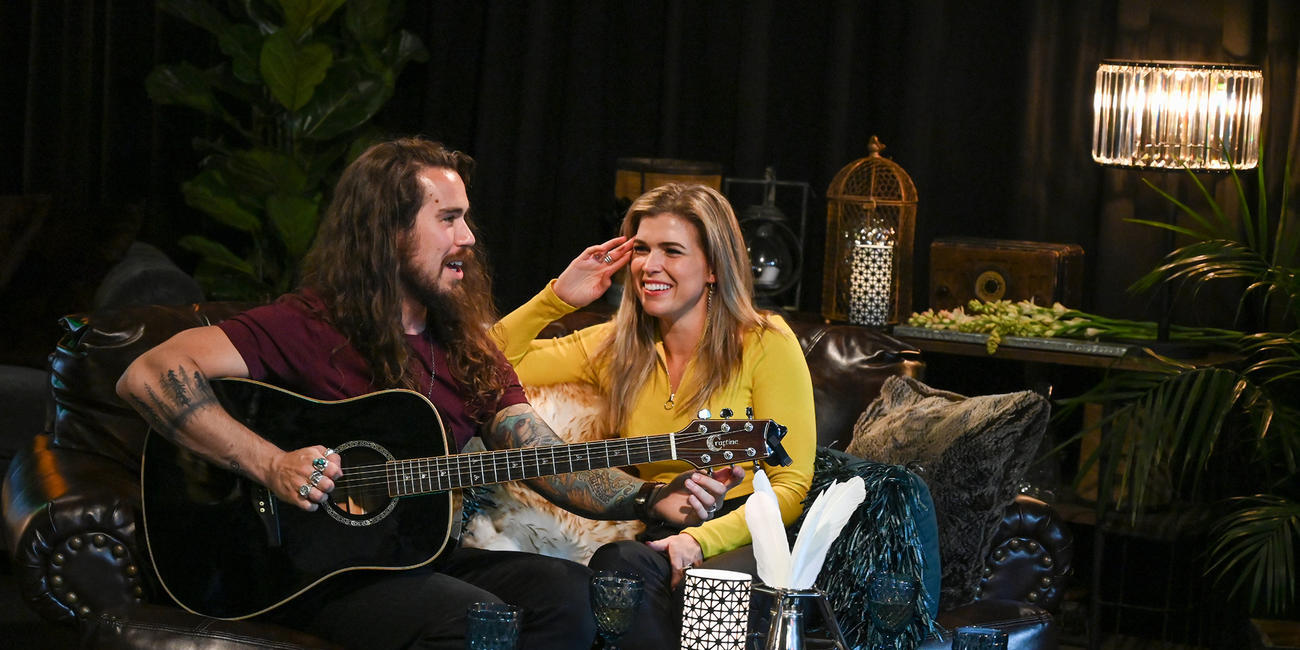 'The Bachelor' focuses on one male "idol", an eligible bachelor, who gets to date several women throughout the span of the show. Over this span, all of his potential life partners compete against one another in a series of challenges and prove their compatibility with the bachelor. The competitive dating experience that 'The Bachelor' brings to its fore seems a lot more exclusive and gripping. That's probably the reason why the show has garnered a huge fan base from almost every demographic.
2. Too Hot To Handle (2020-)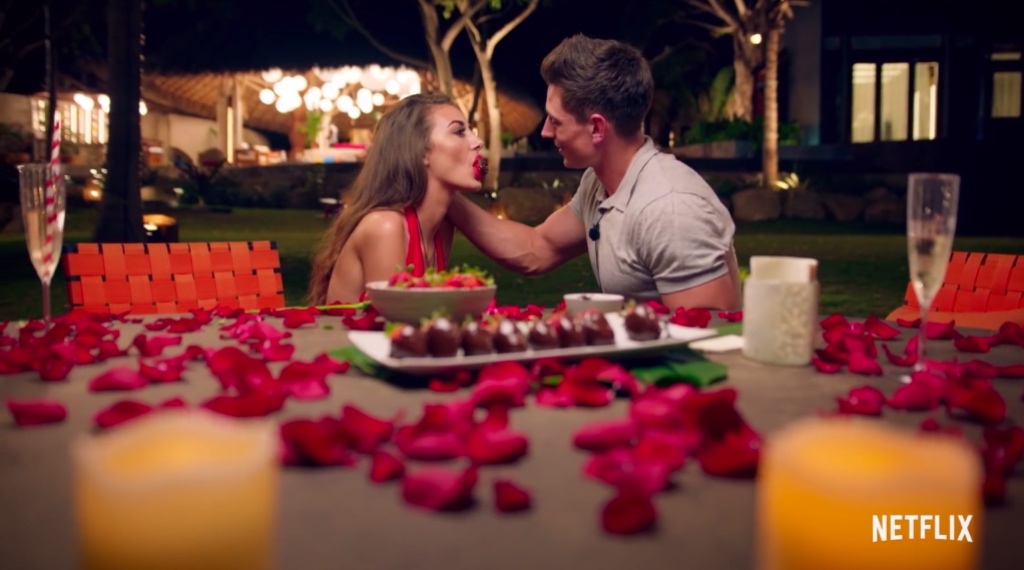 Overly dramatic? Check. Unbelievably Sensual? Check. A Breath-taking backdrop? Check. Netflix's 'Too Hot to Handle' easily checks all the right boxes for a reality show to be extremely entertaining. Set in paradise, the reality show aims at teaching its young contestants the true value of deeper and genuine relationships over casual flings. According to its rules, none of the singles in its $100,000 celibacy challenge are allowed to engage in any sexual activity, and if they do, their grand prize money dwindles.
1. Love is Blind (2020-)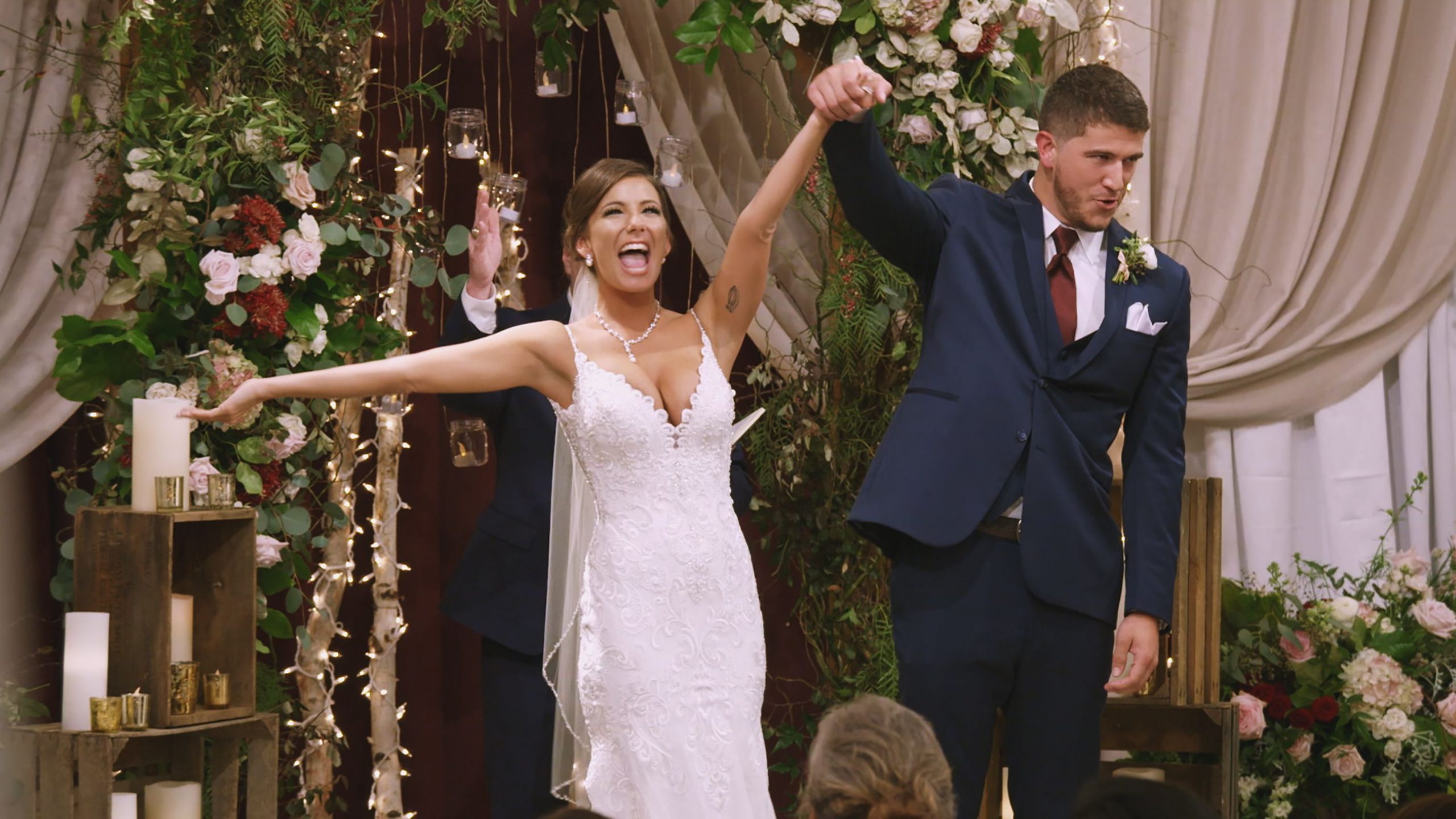 The premise of 'Love is Blind' is simple yet captivating. The Netflix show revolves around singles who commit to marrying someone without ever seeing them in flesh. The incredibly popular reality show serves more as an experiment on human behavior where it tries to deduce if love is a lot more than physical attraction. In an era where long-distance relationships are a possibility, 'Love is Blind' is addictive because of how significant it seems for the present times.
Read More: Shows Like Too Hot to Handle