For a single mother, it is a difficult job to make a living as well as raise a child. But the problems increase manifold when your child is not just a normal kid and has unbelievable superpowers. This is the challenge faced by Nicole Reese, the mother of a young boy called Dion who shows signs of superhuman abilities at quite an early age. Instead of being elated with her son's abilities, Nicole realizes that such superpowers always call for caution because as soon as some sinister forces come to know about her son's abilities, chances are that they are going to come after him and take him away from his mother. So Nicole desperately tries to mask Dion's abilities while not trying to hamper his growth as a child in any way.
'Raising Dion' is a TV show with a rather new and refreshing concept that gives an interesting twist to a superhero tale. It is the love of the mother for her son which actually becomes the highlight of the series. In most superhero shows or films we have always seen the hero trying to cover his identity so that no harm can get near his/her near and dear ones. But here, the superhero concerned is too young to decide for himself, and thus it is his mother's guidance which becomes the rule he lives by. If you loved watching this series and are looking for more similar shows, then you have arrived at the right place. Here's the list of best shows similar to 'Raising Dion' that are our recommendations. You can watch several of these series like 'Raising Dion' on Netflix, Hulu or Amazon Prime.
7. Believe (2014)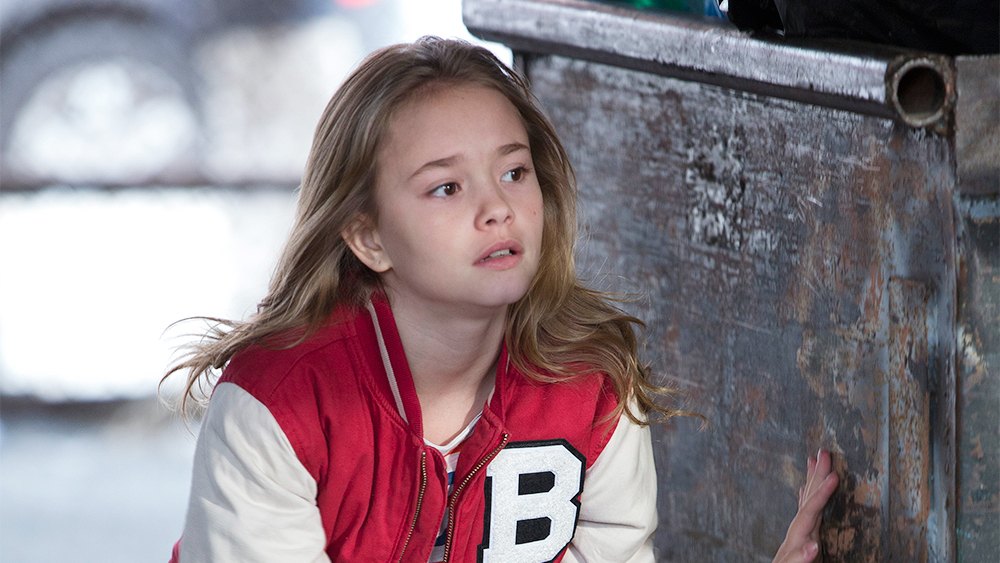 The tone of 'Believe' is quite similar to that of 'Raising Dion'. The leading character of this series is a young girl called Bo Adams who develops superpowers well beyond her control. The people who were protecting her for quite some time now realize that Bo's powers are growing at such a fast rate that they will soon fall short of ways in which to keep them a secret and protect her from any danger. Thus, they call upon a wrongfully convicted death-row inmate, William Tate, for his help. Despite showing some reluctance at first, Tate eventually does take up the job of being Bo's protector and slowly, a great bond develops between the two. The story centers around the bond between Tate and Bo, and the interesting methods Tate comes up with in order to protect the youngster from sinister forces. The only problem with the series is that its story does not offer anything beyond its initial premise. The visuals are impressive, but that is hardly enough to keep the audience hooked for an extended period of time.
6. My Secret Identity (1988-1991)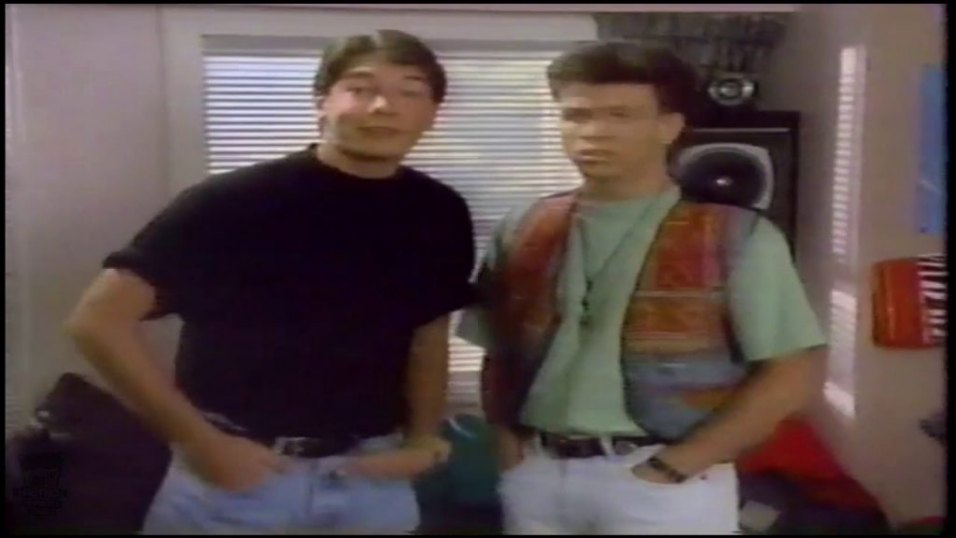 Taking place in the fictional suburb of Toronto called Briarwood, 'My Secret Identity' is the story of a 14-year-old teenager called Andrew Clements who gains extraordinary superpowers after being hit by a photon beam. His superpowers include levitation, speed, and invulnerability at first, but they go through various modifications in the subsequent seasons. Andrew uses his newfound abilities to fight crimes and help those in trouble while keeping this aspect of himself a complete secret from his family. The series is quite impressive as an 80s TV show and became quite popular during its initial run, even winning the 1989 International Emmy Award for Outstanding Achievement in Programming for Children and Young People.
5. Doom Patrol (2019-)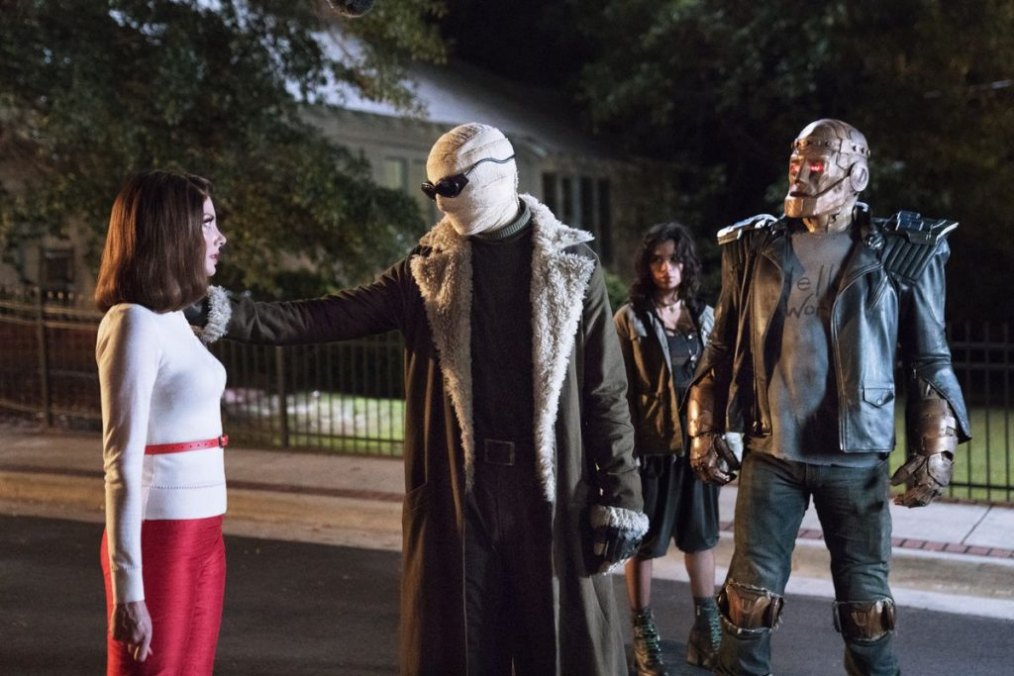 Based on the adventures of the superhero team of the same name, 'Doom Patrol' is a DC Universe original series comprising of heroes each of whom has gained his or her powers via accidents. After their differences from normal human beings caused them to be shunned by society, these characters found some respite under the wings of their leader simply known as the Chief. However, their biggest challenge arises when the Chief himself disappears mysteriously. All the members of Doom Patrol unite to find the person who once risked his life in order to protect them.
'Doom Patrol' definitely has an X-Men feel, as the organization the Chief creates is highly reminiscent of the Xavier Institute for Higher Learning, formerly the Xavier School for Gifted Youngsters, created by Charles Xavier. Both these institutes become superhero teams, as well as groups where such differently-abled people can find some solidarity from people suffering from similar conditions. The story becomes a metaphor for how society is always eager to shun people who do not fit into its preconceived notion of what is normal.
4. Misfits (2009-2013)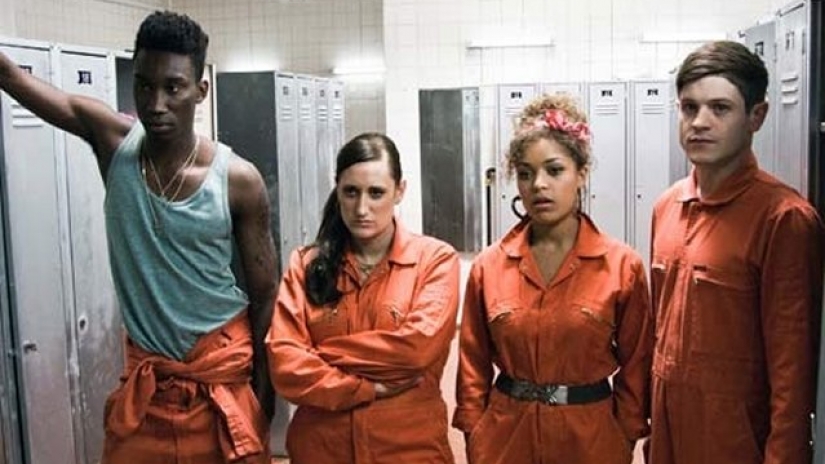 'Raising Dion' is a show about a mother trying to find ways of raising her son without making people around him aware of the fact that he possesses superhuman powers. She has to navigate not only through problems of raising a child all alone, but also has to find out ways in which to keep him safe from evil forces. The case with the central characters of the series 'Misfits' is also similar. They are a bunch of five teenage offenders who are busy doing community service when a storm hits them and gives each of them different superpowers. Kelly can hear what others are thinking, Simon can become invisible, Curtis can turn back time, and so on. Now they have to deal with these powers and with their regular teenage issues as they navigate the deadly and dangerous world around them. This series shines because of its brilliant sense of humor, and the many chilling moments interspersed within its narrative.
Read More: TV Shows Like Jessica Jones
3. Titans (2018-)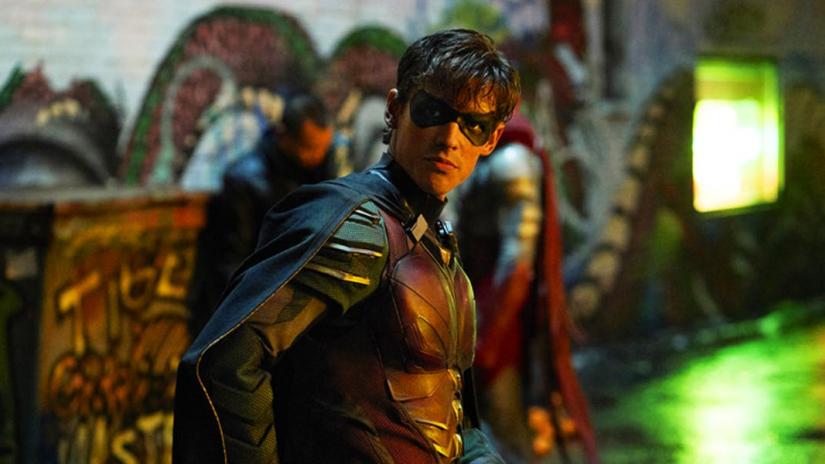 While it is important for adults to guide youngsters until they are of a certain age, it is also equally important for youngsters to understand when they have grown up and are ready to come out of the shadow of their superiors. This is the core idea behind the series 'Titans', created by Akiva Goldsman, Geoff Johns, and Greg Berlanti for DC Universe. The story is centered around teenage heroes of the DC comics who have now come of age and are willing to work by themselves. Led by Dick Grayson, the team comprises of Starfire, Beast Boy, Rachel Roth, and others. We follow these characters as they learn to work with each other while understanding the dangers of living a superhero's life. The series is dark and gritty, as well as humorous and dramatic in certain places. 'Titans' keeps the audiences hooked through each one of its brilliantly produced episodes. And this is where it trumps many other shows following a similar format.
Read More: TV Shows Like Titans
2. The Umbrella Academy (2019-)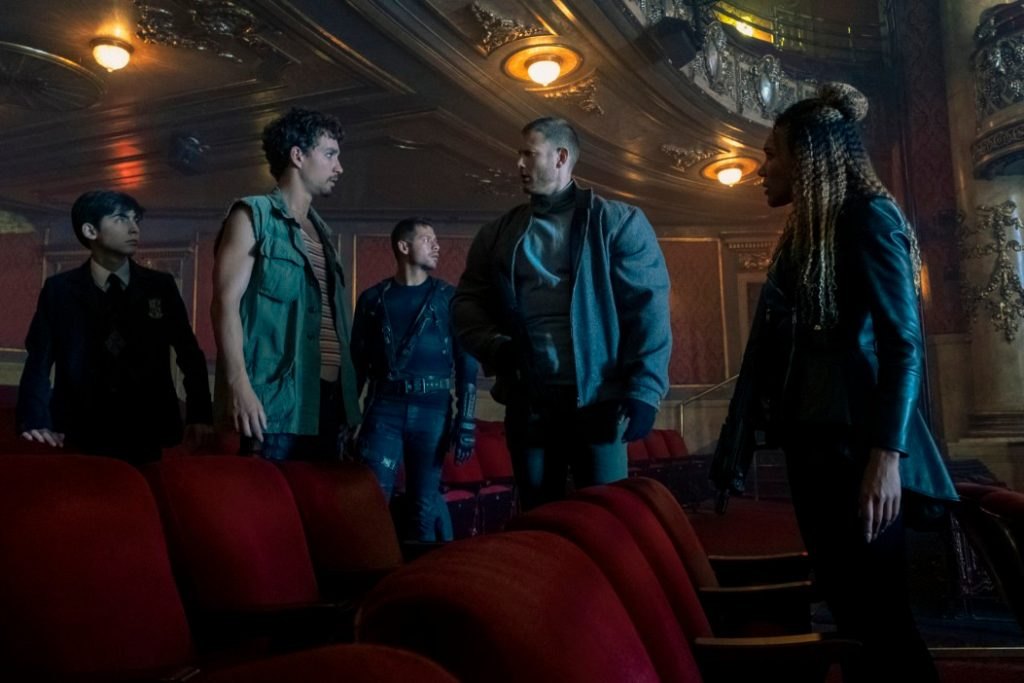 One of the best Netflix original superhero shows, 'The Umbrella Academy' stands out mainly because of the stellar performances provided by the members of the cast, along with its stunning production design and cinematography. The show centers around a group of seven children, who, along with many others, were mysteriously born on October 1, 1989, to mothers who had shown no sign of pregnancy even the day before. The seven children in question are adopted by a certain Sir Reginald Hargreeves who trains six of them to grow up into superheroes. However, he keeps one of the children, the girl Vanya, away from this lot. The story begins in the present day when these siblings meet after a long time at Sir Hargreaves' funeral. One of them, Ben, who is now a time-traveling ghost, informs them that the apocalypse is near and they have to reunite as a team if there is any chance of saving the world. Despite its ambitions, the show does come off as unoriginal and bland.
Read More: TV Shows Like Inhumans
1. Cloak And Dagger (2018-)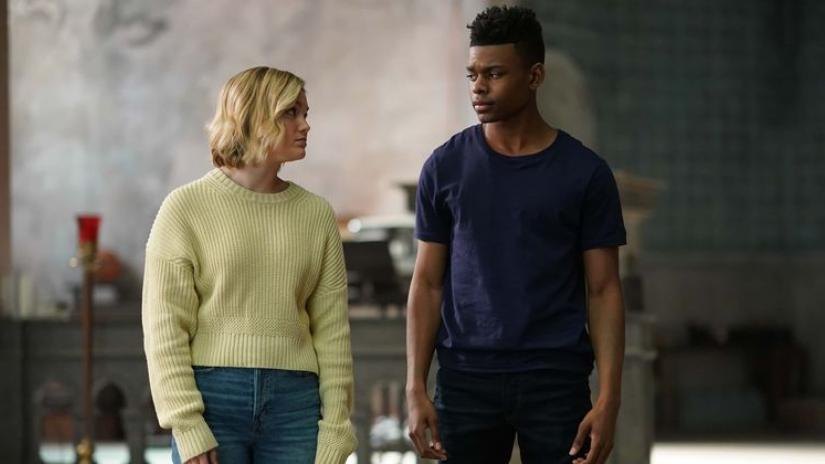 'Cloak And Dagger' is the story of two runaway teenagers who manage to gain superpowers after an oil rig collapses when they are near the structure. With their newfound superpowers, the duo is at first unsure of what they should do. But when they join forces they realize that they are much more effective while working as a team. They decide to take down criminals using their powers and in turn, transform the world into a safer place. The show brilliantly manages to connect itself to the timeline of the MCU. A fine mixture of drama and action, 'Cloak And Dagger' is one of the best superhero shows on television today.
Read More: TV Shows Like Cloak and Dagger