"I do know the evil that you do, because I was once part of it." — the famous quote from 'Taboo' perfectly echoes the sinister undertone of this smash-hit British show. The 8-part season 1, which debuted on BBC on 7 January 2017 is created by Steven Knight, Tom Hardy, and Chips Hardy. It takes viewers to the 80s when James Delaney returns to England from Africa with 14 stolen diamonds. After his father's death, Delaney is now back after a decade to claim his inheritance and carve his own way forward.
Packed with shady schemes, a gothic backdrop, and frock coats, 'Taboo' primarily revolves around its brooding, dark anti-hero. Accompanied with chilling and mysterious elements, exceptional performances, and plenty of brutality, the show makes for a riveting period drama. Now, if we have successfully got you interested in this series, we would recommend you give it a watch right away. And if you have already watched it, you must be looking for some almost identical names that feature these similar elements of long coats and cool hats, stolen treasures, supernatural feels, and eerie, bleak backgrounds. Then, why wait? Transport yourself to the fictional world of a barbaric past with these amazing titles. Here's the list of best shows similar to 'Taboo' that are our recommendations. You can watch several of these series like 'Taboo' on Netflix, Hulu or Amazon Prime.
10. Peaky Blinders (2013)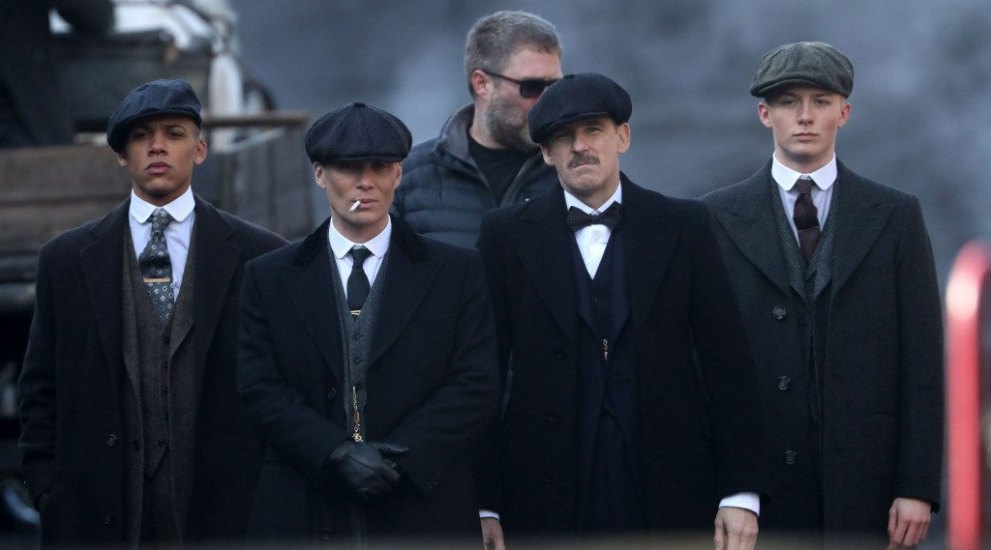 The number 1 name that comes to our mind after 'Taboo' is definitely 'Peaky Blinders'. Set in the period after WWI, the plot of this show revolves around the witty Tommy Shelby, who owns an illegal empire in Birmingham. Giving its audience a first-hand view of the near-collapsing British empire during those times, 'Peaky Blinders' also stars an anti-hero as the enigmatic, central protagonist. Stylish, sophisticated, and filled with horrific scenes, this amazing and twisted period drama comes from creator Steven Knight, one of the persons behind 'Taboo'. Therefore, definitely, it must be on the watch-list of every 'Taboo' fan.
9. Penny Dreadful (2014)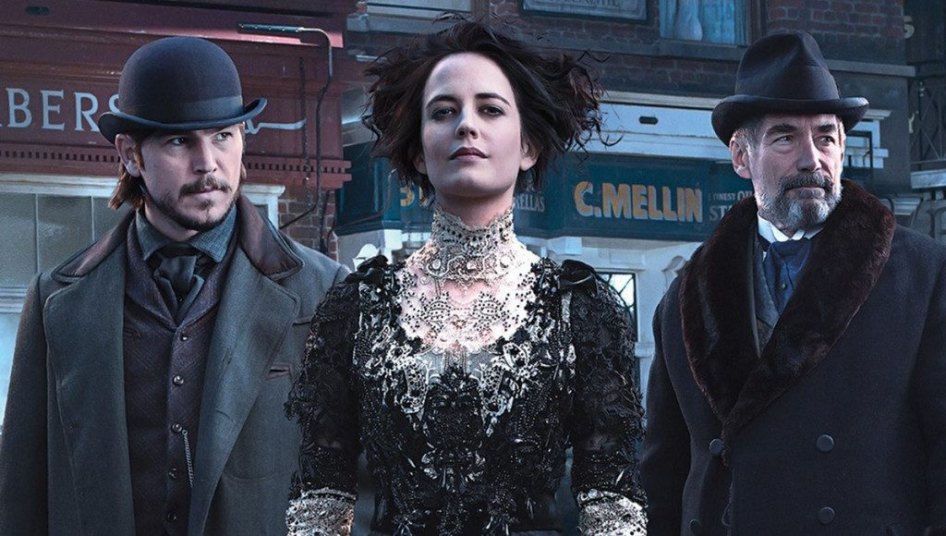 Do you want to experience more of the gothic elements that surround the narration of 'Taboo'? Then try 'Penny Dreadful'. Written by John Logan and directed by Sam Mendes, this show takes you on a virtual journey to the Victorian era. Filled with almost all the monsters from famous literary creations such as Dorian Gray, Mina Harker, Van Helsing, Count Dracula, Frankenstein, and others, this series indulges you with tons of gore, blood, and mystery beautifully woven together in an intense, unique tale. The experience is further elevated by some outstanding special effects that make this show quite addictive, especially after season 2.
8. Frontier (2016)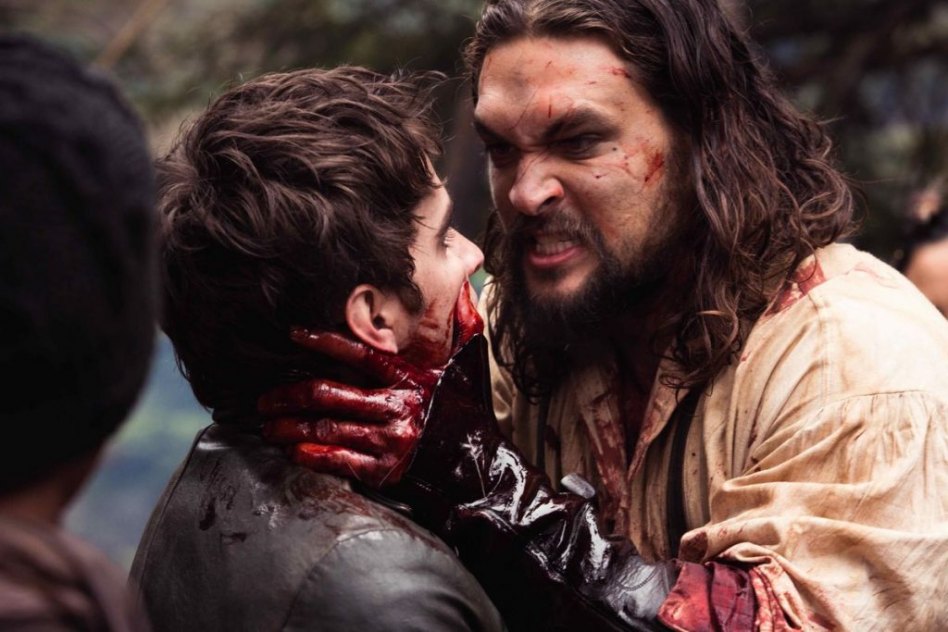 The more of Jason Momoa, the better, right? And if our hulking, rugged anti-hero is stomping around the wilderness of Canada, then what more do you want? Centered around an outlaw trapper named Declan Harp (Momoa), who is also a Native American, 'Frontier' takes you back to the colonial era in the 1700s. During those times, there was a lot of money in the fur trade, and this is the only reason why Harp tries to challenge the Hudson's Bay Company's monopoly on fur in Canada. Bringing in the right amount of masculinity and intrigue, this Canadian drama shall surely satisfy fans of 'Taboo'.
7. Godless (2017)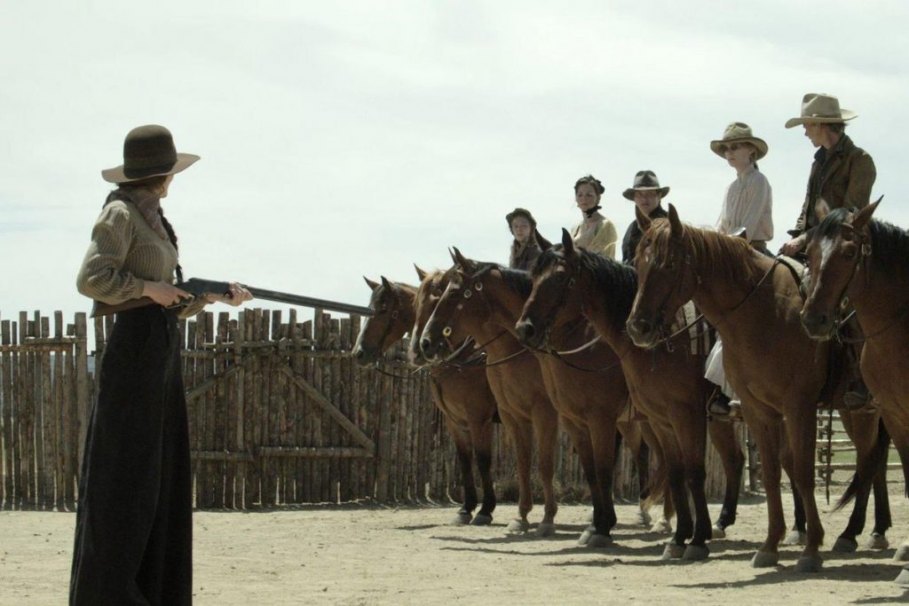 'Godless' tells the tale of the notorious criminal, Frank Griffin and his gang of other outlaws as they embark on a mission to get their vengeance from Roy Goode. Roy had betrayed the brotherhood earlier and now lives a life of secrecy in an isolated mining town called La Belle, N.M. However, this town is ruled by women. So when they hear about the approaching Griffin gang, they band together to protect Roy from their attack. Grim, uncompromising and violent, this show, featuring a lead of strong female characters, definitely deserves a mention on this list.
6. Black Sails (2014)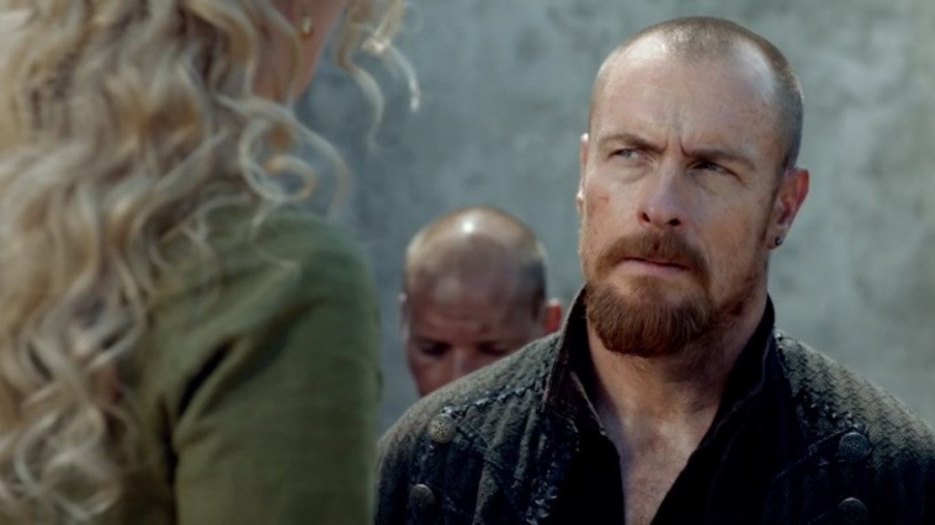 Have you read Robert Louis Stevenson's classic novel Treasure Island? Then how can you miss 'Black Sails'? Set as a prequel to the events depicted on the book, this show is centered around Captain Flint, his newly recruited cook John Silver, and Flint's quest to seize the treasure from the Spanish ship Urca de Lima. Accompanied with some of the most powerful visuals and giving a fictional view into the life of vicious pirates, 'Black Sails' focuses on the power struggles between rival parties. However, it comes with its own dose of gory murders, sultry maidens, and rugged sailors, thereby, making it an engaging watch.
5. Ripper Street (2012)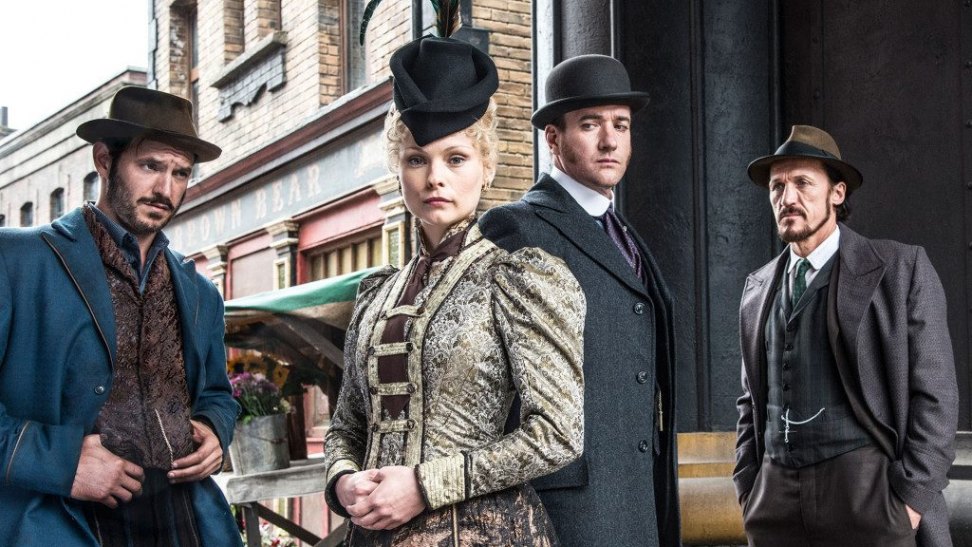 As you must already know, Jack the Ripper was a serial killer who murdered innumerable women, while roaming the streets, in and around the vicinity of White-chapel District, London in 1888. Now, 'Ripper Street' is based on Inspector Reid and his team who try their best to ensure safety in their area, while the city is terrorized by the crimes of Jack the Ripper. Another sophisticated show, featuring spectacular performances from Myanna Buring and Jerome Flynn, 'Ripper Street' is really bloody, wonderfully scripted and perfectly filmed, making it another one of our faves that beautifully relive the 1800s.
4. White Chapel (2009)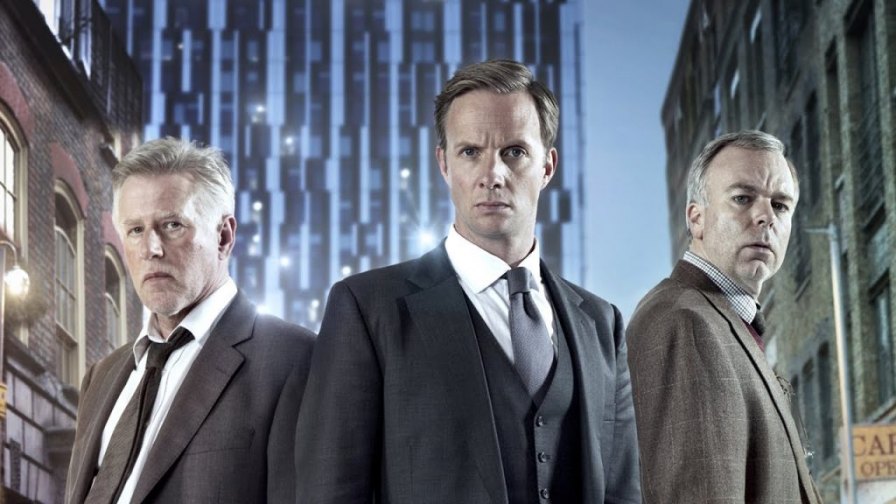 Yet another British drama set in London, 'White Chapel' reminds us of the inevitable fact that this city indeed holds a strong history of violence. In this show, London is under the terror of one copycat killer, who gets his inspiration from Jack the Ripper and the Kray Twins. Now, DI Chandler and D.S. Miles are put in a team and are forced to work with each other so as to investigate the killings and catch the killer.
Why we recommend this show is because it is blessed with a really solid plot and as viewers, you have a lot of material to absorb. And of course, any series that takes a new dig into history's most infamous killers becomes immediately interesting for crime drama fans. Filled with unpredictable story arcs and brutality, 'White Chapel' may be uneasy to your eyes, but is surely a must-inclusion on this catalog.
Read More: TV Shows Like The Crown
3. Jonathan Strange & Mr Norrell (2015)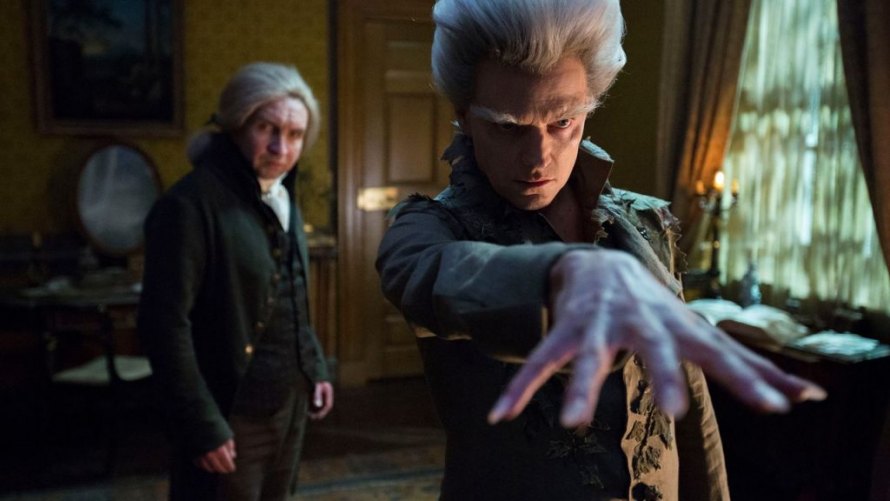 Adaptations from novels are always spellbinding and therefore, this is our next entry. Adapted from Susanna Clarke's novel of the same name, 'Jonathan Strange and Mr Norrell' combines imagination with magic. Again, taking you back to the same time frame as 'Taboo', this series leads you to an alternate version of the wars under Napoleon's regime. Here, magic is acknowledged; it is definitely real, but never practiced, except by the lead protagonists. But as they delve further into the realm of this surreal art, rivalries arise and enmities deepen, thereby, posing bigger dangers for the world. Weaving together mystic magic, dark visions and obscure chants, while also featuring sinister fairies and spells, this drama totally deserves a mention on our list.
2. Wolf Hall (2009)
One of the most intriguing dramas about the English history is definitely 'The Tudors', based on the notorious king Henry VIII, who was famous for his six marriages and multiple beheadings that were executed under his rule. Now if you have watched this show, you must have noticed the role of the powerful Thomas Cromwell, who was an adviser to Henry. Well, 'Wolf Hall' follows Cromwell's rise and chronicles his political maneuverings during that difficult time for Britain. Brilliantly written and featuring a protagonist who always gets what he wants through his many schemes, 'Wolf Hall' should not be missed if you are a fan of 'Taboo'.
Read More: TV Shows Like Psych
1. The Knick (2014)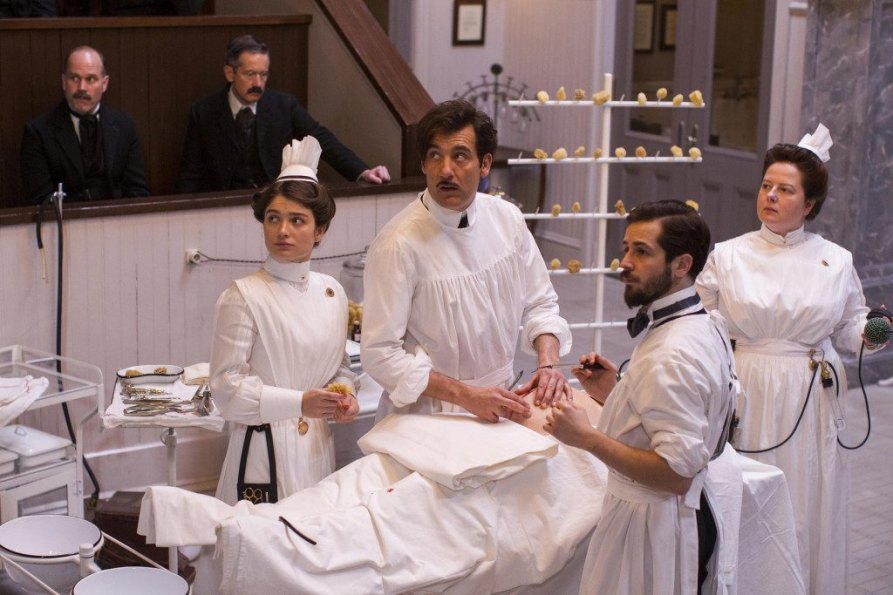 Last but not the least, our final entry on this list is 'The Knick'. This show takes you to the early 20th century to the fictional Knickerbocker Hospital, located in New York, which houses Dr. Thackery. Home to several inventive surgeons and nurses, the hospital's staff struggles with limited resources, knowledge, and practice, as they try their best to decrease the rate of mortality and cure diseases. Thackery, a surgeon who is himself a victim of cocaine and opium addiction, needs to balance his ambition and reputation among his peers. On the other hand, Dr. Algernon Edwards, a Black american surgeon, who is also a Harvard pass-out, has to fight for respect among the all-white hospital staff. We recommend this show for fans of 'Taboo' because of its original and unique storytelling. However, it does bring in a mix of gore and brutality with its explicit operating theater scenes.
Read More: TV Shows Like Parenthood